Public transportation in Hamburg
Avoid expensive cab fare and navigate the city like a local, whether it be by ferry, bus, bike or metro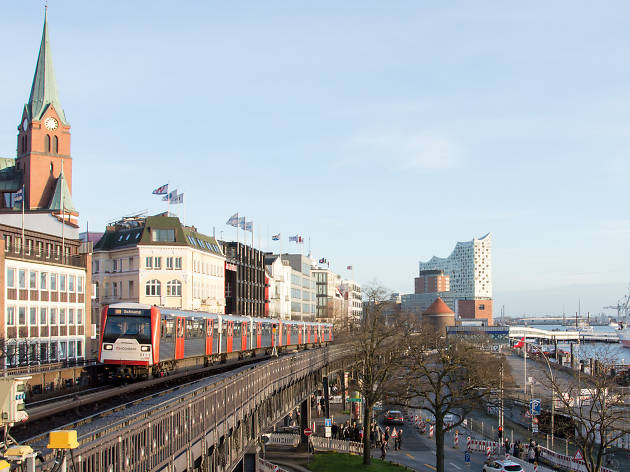 Hamburg public transport (abbreviated to HVV) is extensive and efficient, comprising U-Bahn (underground), S-Bahn (overground), bus and ferry routes within the city centre as well as several "regional" train services to Hamburg suburbs and beyond. The five public transport zones span from central A and B out to regional E, some 60 kilometres outside the city. The Hamburg Card—available online, at HVV vending machines, service centres, tourist offices and many hostels and hotels—is a popular tourist choice, covering all forms of public transport within the central A and B zones, with additional discounts at many of the city's museums, restaurants and stores. A one-day card, which is valid until 6am the following morning, costs €9.90 for one adult and up to three children under the age of 14. A three-day card costs €25.50. There are also regular HVV day, week and month passes, without the attraction discounts. You do not need to validate your ticket, but should keep it on hand in case of inspection. Children under the age of six travel for free across the HVV. Almost all central Hamburg stations are wheelchair accessible, with designated points on the platform to board the train.
Public transport options in Hamburg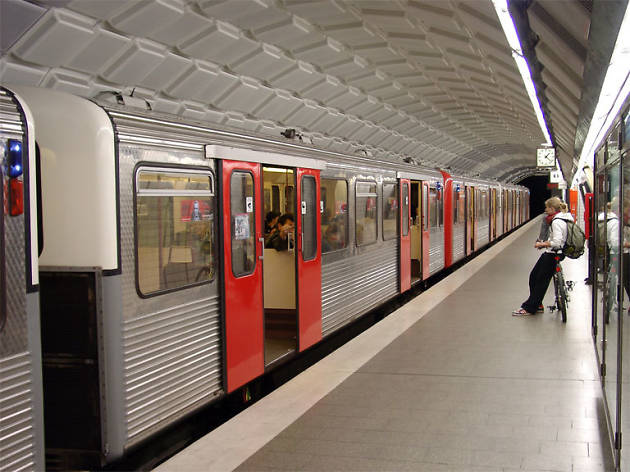 Photograph: Courtesy CC/Wikimedia Commons/KMJ
There are four U lines through town, marked up in blue, red, teal and yellow on the city's public transport map. Services run around every five minutes, covering the central Hamburg districts. A single ticket in zones A and B costs €3.30. It allows you to change lines and means of transport to reach your destination, but does not cover a round journey. A day ticket is €7.70, or €6.40 if you start after the 9am rush hour. Happily, for revellers in town, the UBahn runs a 24-hour service from Friday to Sunday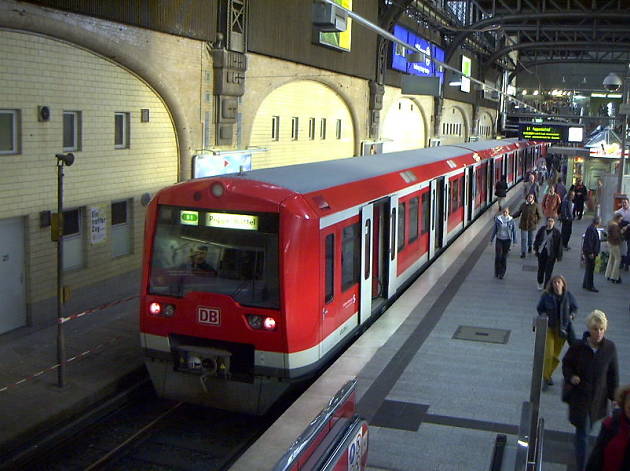 Photograph: Courtesy CC/Wikimedia Commons/Clic
Hamburg's six S-Bahn lines operate like the U-Bahn, only above ground and extending more widely across the city. You'll need to keep your ticket with you while on board, and can use it through the night on weekends. Line S1 also connects Hamburg central station with Hamburg airport.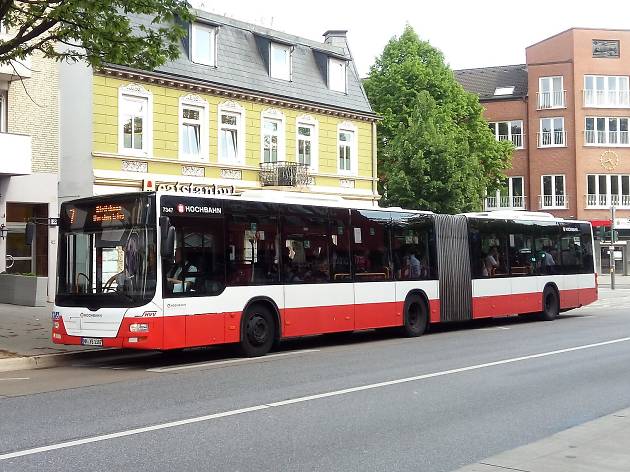 Photograph: Courtesy CC/Wikimedia Commons/The Amerikaner
HVV runs an extensive bus network, including night services (routes 600 to 688) Monday through Friday. The same ticketing prices and procedures apply and you can buy your ticket from the bus driver.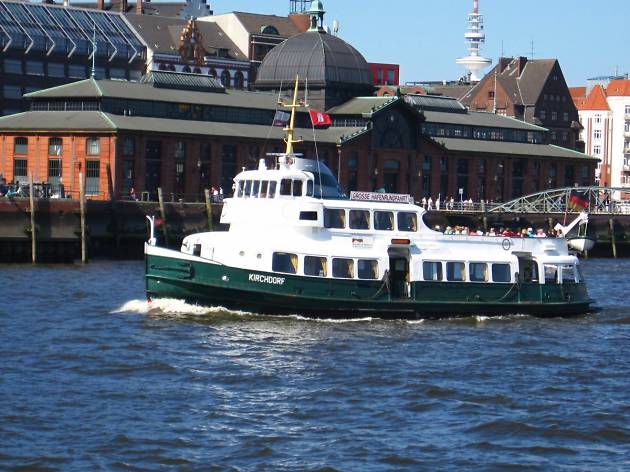 There are six ferry routes serving the harbor and river Elbe. Many make for a great and cheap sight-seeing route, in particular Ferry line number 62. A round trip will start and end at Landungsbrücken, taking in Altona, the Fischmarkt, Fischereihafen and Neumühlen, where you'll find the city beach, Strandperle.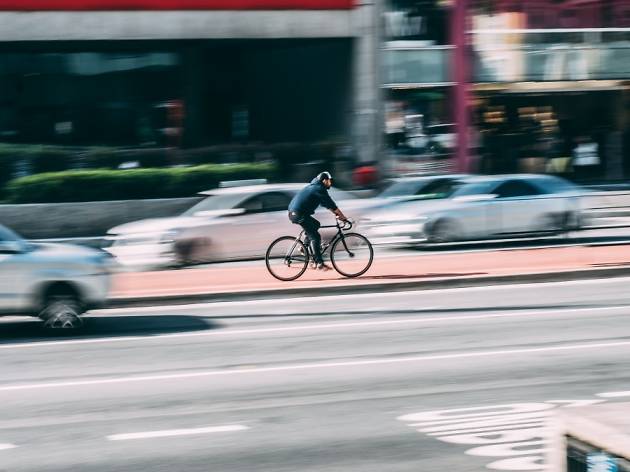 True to many the German metropolis, Hamburg is very bike-friendly, with flat roads and dedicated cycle paths throughout the city. Some hostels and hotels have their own rental bikes, but you can also check out the red "Stadtrad" bikes, which you can pick up and drop off at a multitude of stations all over town. The bikes are free to ride for the first 30 minutes, costing eight cents per minute thereafter, up to a daily cap of €12. If you don't have a Stadtrad card, you can easily hire a bike over the phone, calling the number on the cover of the bike lock.
More to explore