11 things not to miss in Hamburg
Headed to Hamburg? Make sure these 11 things are top on your to-do list to help make the most of your trip.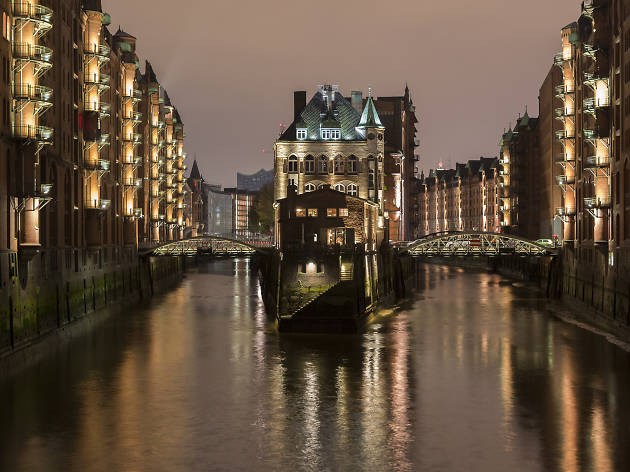 Proud and vibrant, Hamburg is a city defined by its proximity to water. With an illustrious maritime trading history, it boasts impressive Hanseatic architecture, a spectacular warehouse district, more bridges than Venice and gorgeous city lakes and beaches—not to mention exquisite seafood. True to its harbour city heart, it's also home to some seriously colourful nightlife, with cult locales centred on the Reeperbahn as well as an ever-growing throng of cocktail bars. There's some superb high culture in town too, from the knockout collection at the Hamburg Kunsthalle to the recently opened Elbphilharmonie. Not sure where to start? We've collected 11 top recommendations to help you tackle the best of the city.
When in Hamburg...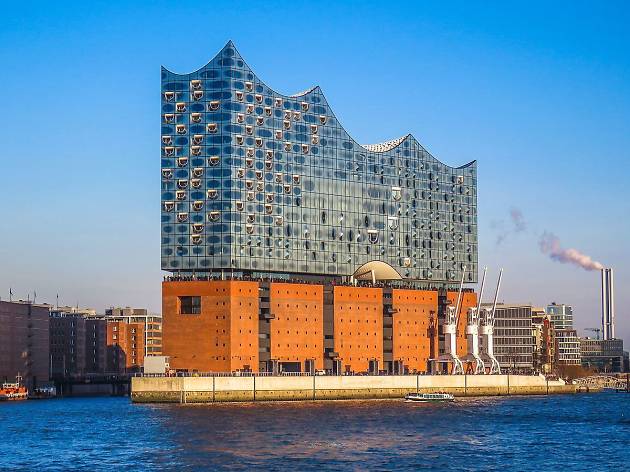 Go admire the Elbphilharmonie, Hamburg's spectacular new concert hall. With its waterfront location, shimmering façade and roof contoured like wave crests, 'Elphi' is the new star of Hamburg's skyline. There's fierce competition for tickets but you can get a great sense of the building, and a 360-degree view of the city and harbour, from the public 'Plaza' viewing platform.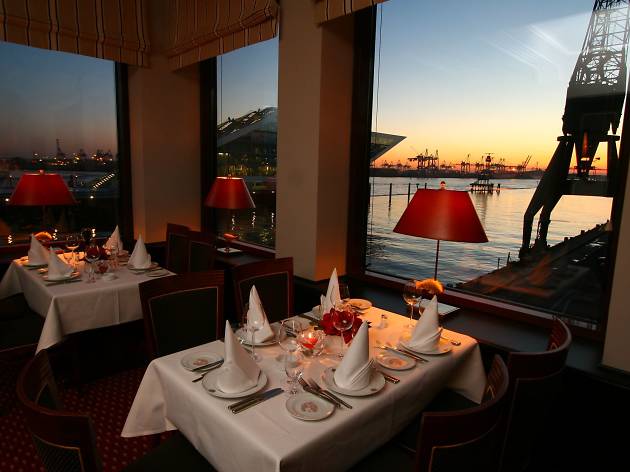 Restaurants, Contemporary European
Make a dinner reservation at classic seafood restaurant Fischereihafen. From the white linen tablecloths to the scenic harbour views, you'll feel like you've stepped aboard an old-school luxury liner—and that's before you've sampled the supremely delicious lobster soup, turbot or tiger prawns.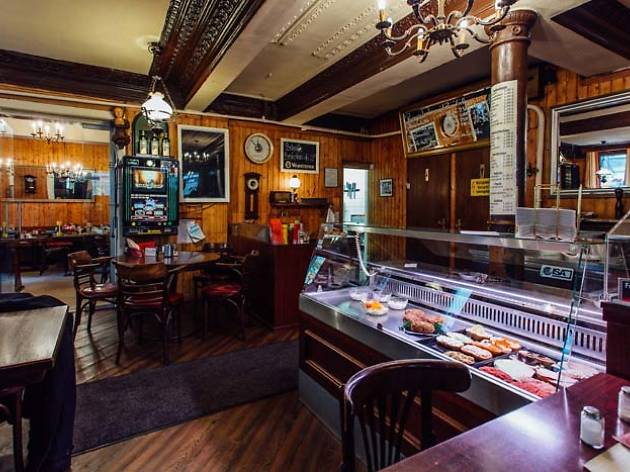 Get yourself a whole lot of schnitzel for not a lot of euros at legendary Sternschanze eatery Erika's Eck. From 5pm to 2pm the next day, or till 9am on weekends, Erika's promises huge portions, cold beer and no-nonsense service.
Stroll down the Reeperbahn, Hamburg's notorious party and red-light thoroughfare. With its lurid strip of fast food, strong shots and cheap-sex establishments, it's far from high class, but it is the beating heart of Hamburg's nightlife. If you can squeeze in through the crowds, go swig Astra from the bottle in Zum Silbersack, a cult neighbourhood bar that's been serving cheap booze and power ballads since 1949.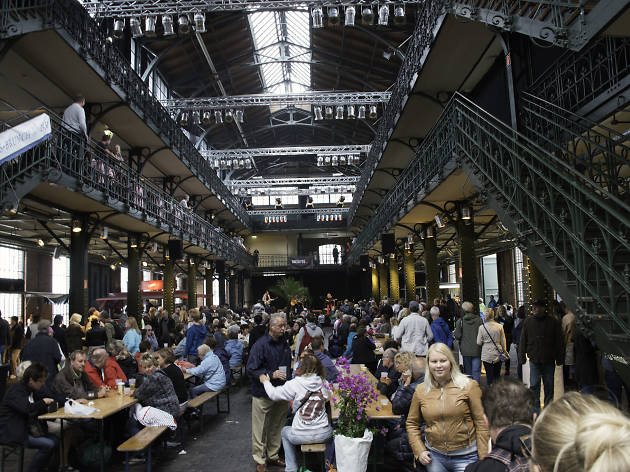 Things to do, Markets and fairs
Get up early, or don't go to bed, and head to Hamburg's Sunday morning Fischmarkt. It's been doing raucous business in all manner of fresh, smoked and pickled fish since 1703. There's also an incongruous early-morning line-up of live rock and big beers in the adjacent Fischauktionshalle.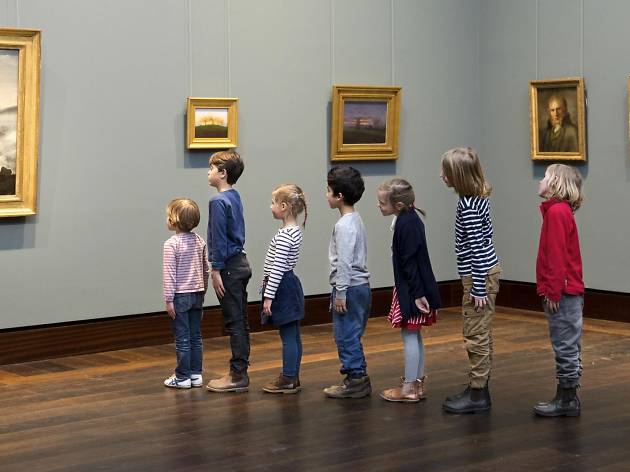 Go get some art kicks at the Hamburg Kunsthalle, one of the most important museums in Germany. Its collection includes Cranach and Holbein through to leading examples of pop art, arte povera, minimalism and conceptualism.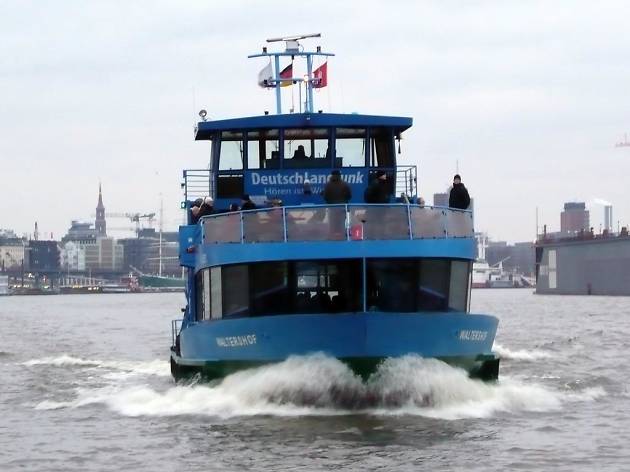 If you want to pretend you're a local
Board the public ferry #62. It starts and ends its route at Landungsbrücken and takes in a number of the harbour sights including the Fischmarkt, Strandperle and the Övelgönne Museum Harbour, home to some beautiful historic boats. The ferry is yours to ride with a standard HVV (Hamburg public transport) day ticket.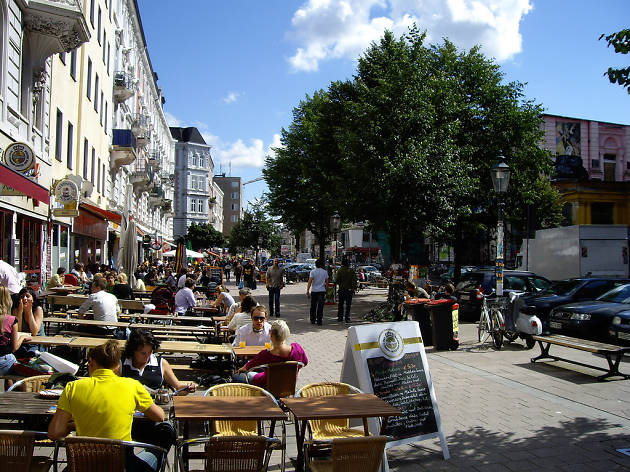 Photograph: Flickr/Hannes Jähnert
If you just want to hang out and soak up the vibes
Stroll through the Schanzenviertel, the traditional hub of Hamburg counterculture. Though now quite gentrified, it's still one of the city's most charismatic quarters, with great cafés, eateries and independent stores. Look out for the Rote Flora, once a local theatre, now a long-contested squat and a cultural space; it's one of the last genuine centres of anarchy and dissent in the neighbourhood.
Looking for a hotel in a hip neighborhood?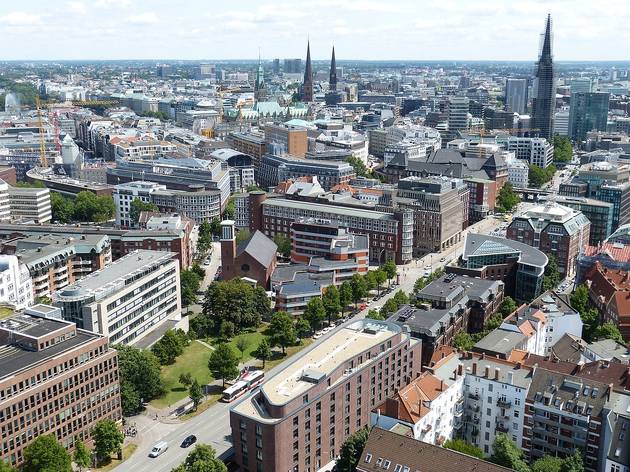 Germany's second-largest city has neighborhoods that cater to every type of traveler; and no matter where you stay, you'll find plenty of things to do in Hamburg.
More to explore