Heads up! We're working hard to be accurate – but these are unusual times, so please always check before heading out.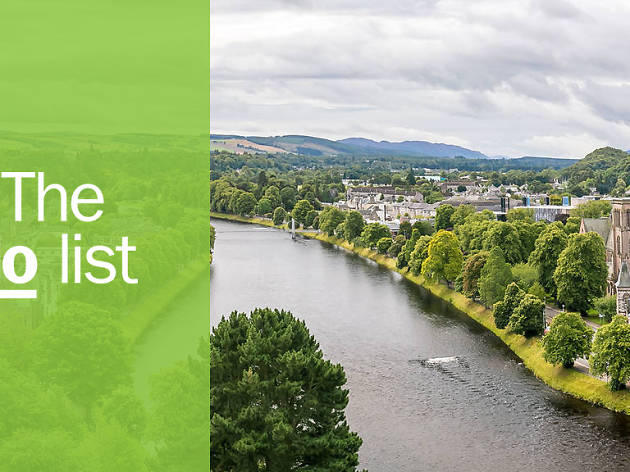 The 9 best things to do in Inverness
The best things to do in Inverness combine history, culture, beautiful landscapes and, of course, the Loch Ness monster
Before tackling the best things to do in Inverness, we should discuss the surprising amount of debate over what constitutes the "real" Scotland. Is it Edinburgh, the cultured capital on the East Coast? Or vibrant Glasgow on the west? Or maybe the shortbread-tin beauty of the Highlands?
Inverness, the northern most city, makes a strong argument for being the real deal. It combines all the landscapes and history you could ask for—Culloden is nearby and bad king Macbeth was a local – with the culture and welcoming atmosphere of modern, outward looking Scotland. And that's before we even mention the monster.
Done something on this list and loved it? Share it with the hashtag #TimeOutDoList and tag @TimeOutEverywhere.
Find out more about how Time Out selects the very best things to do all over the world.
Best things to do in Inverness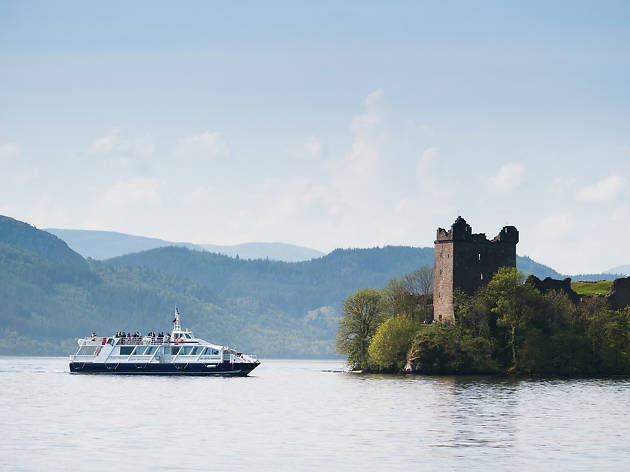 Jacobite Tours
What is it? The lake that's home to the most famous dinosaur you've never seen.
Why go? Nessie is Loch Ness's oldest resident, first sighted back in the sixth century. Over the years, a host of hunters and hoaxers have followed in her wake, but we've yet to get a clear shot of the monster. If you fancy your luck, Jacobite offer a range of tours on the water, from sedate cruises to the high speed 'Beastie Boats'. Even if Nessie is feeling shy during your visit, the loch (never pronounced 'lock' with a hard 'k' sound) remains a prime example of austere Scottish beauty. Gazing into that deep, murky water, it's hard to shake the feeling that something is staring back.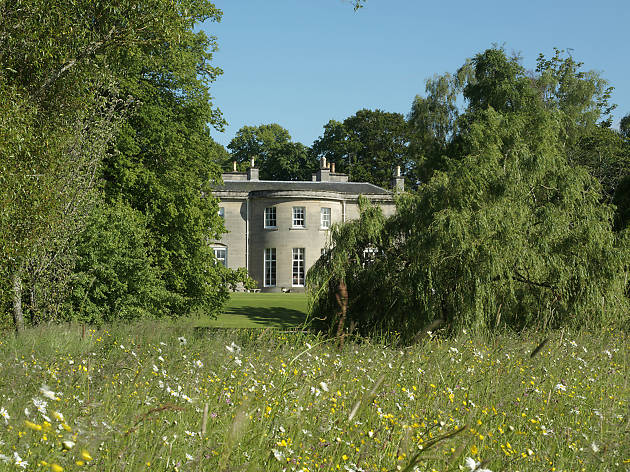 Alan Donaldson
What is it? A grand Michelin starred hotel and restaurant in pretty surroundings.
Why go? With its fresh produce, cold nights and love of living well, Scotland is the natural habitat of the Michelin starred chef. Yet even in this illustrious company, what chef Charlie Lockley has accomplished here is amazing. With a menu inspired by local ingredients, Boath House has all of the quality of a top-flight restaurant, while being more approachable. In fact, last year the owners made the brave decision to stop focussing on retaining that star in order to take a more informal approach. (They won one anyway.) If you're looking for an 'event' meal, this is well worth the trip.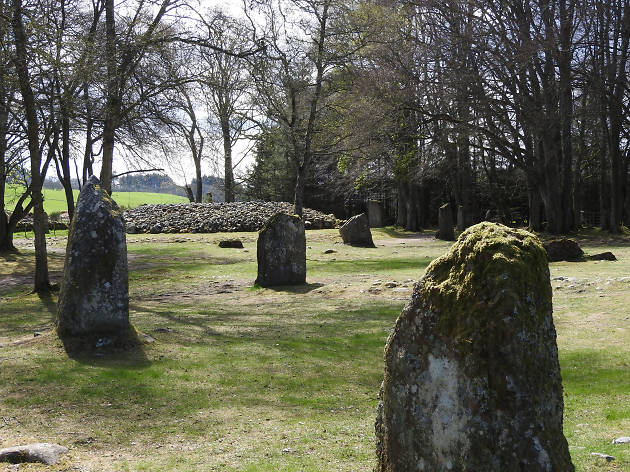 Brian Plunkett/Flickr
What is it? Ancient stone burial mounds, estimated to be over 4,000 years old.
Why go? Take a trip into prehistory. These stone burial mounds have the sense of another world about them: the careful arrangements appear to have been aligned to the midwinter sun. The Cairns have found a new generation of fans after being featured in the TV series 'Outlander', set during the Jacobite revolution. Some locals have even complained about fans attempting to contact the spirit of the lead character, played by Sam Heughan. Just be careful, lest you bump into something much older and less hunky.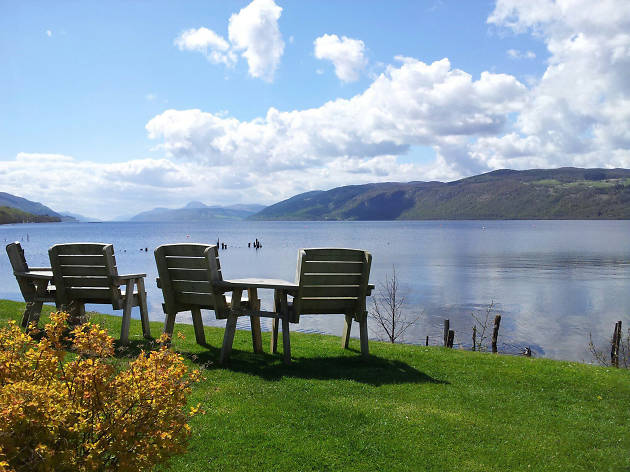 What is it? A pub and restaurant right in the action, on the shore of Loch Ness.
Why go? Monster hunting is hungry (not to mention thirsty) work. If you need some consolation after failing to catch a glimpse of Nessie – or perhaps if you need something to steady your nerves – head to The Dores Inn for good food, a strong drink, and great views. Situated on the shores of Loch Ness, the Inn offers an incredible panorama from its garden, along with hearty meals and a range of single malts. There's a cosy fireplace in the cottage if the weather (or midges) drive you inside.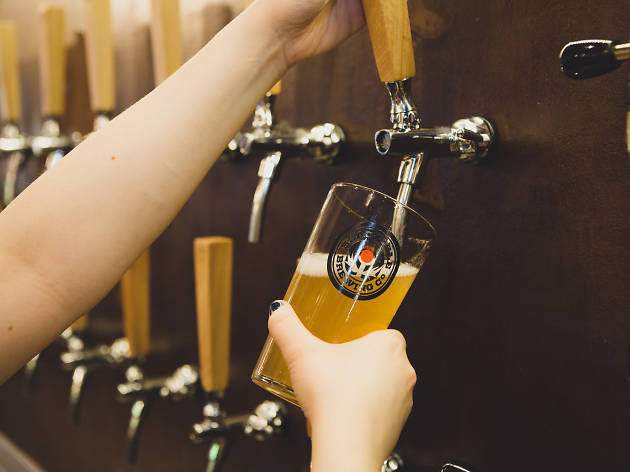 Jane Massey
5. Black Isle Bar and Rooms
What is it? A pub stocking local organic beer, with a secret garden out back.
Why go? Scotland's national drink is whisky, and there are more than enough distilleries in the surrounding Highlands to have you rolling over the heather. However, perhaps not willing to let the Auld Enemy (England) pull ahead in any area, there's an equally exciting craft beer scene. The Black Isle Bar has the familiar features of many hip London pubs – beer garden, exposed wood, sourdough pizza, beards. But it stocks local organic beer from the Black Isle brewery (tours are available) and even has rooms you can book for the night, if you feel the need to sleep off that local spirit. Visit during September for 'Jocktoberfest' celebrations.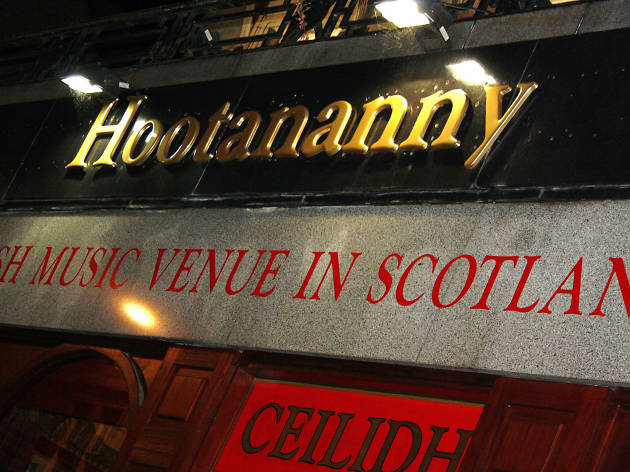 What is it? A raucous venue specialising in traditional Scottish music.
Why go? "If it's Highland culture you want, Hootanany is the place." So promises this life-affirming pub and music venue, and it isnae lying. The line-up leans heavily towards traditional Scottish music – ceilidhs, reels and other kilt-twirling, tourist-friendly fare that can make native Scots boke. The fact that even locals enjoy it should be considered a massive endorsement, and there are alternative music nights if you don't fancy dancing a Gay Gordon. It's a popular place, hoaching even on weeknights, but that only adds to the atmosphere. Best of all, Jools Holland is nowhere in sight.
What is it? An incredible second-hand bookshop that could easily keep you entertained for an entire afternoon.
Why go? One of the best second-hand bookshops in Scotland, if not the UK. Based in an 18th century church, Leakey's looks like a set from 'Harry Potter'. Its massive collection is spread over two floors, with plenty of places to sit down and sample the wares. In fact, you might find it hard to resist curling up somewhere snug: during the winter, they light the log fire in the centre. The kind of place where you'll want to buy half of the stock and take pictures of everything else.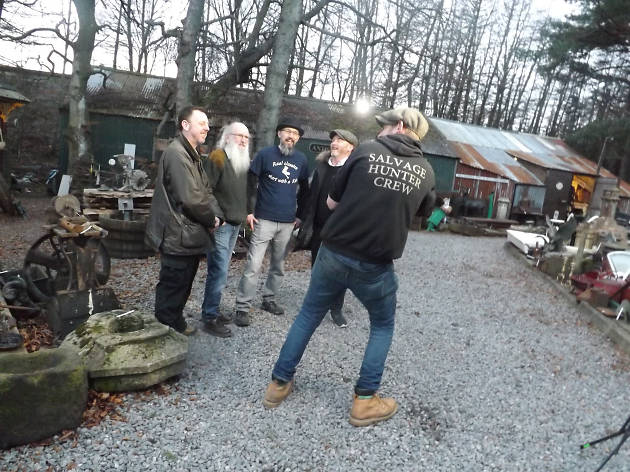 What is it? A large and eclectic antiques market full of strange treasures.
Why go? A 10 minute drive outside of Inverness, Daviot is a treasure trove of antiques and memorabilia. From furniture to fireplaces, taxidermy to toys, or cannonballs to top hats, there's simply no way of telling what you will find. You can spend hours rummaging through its huge sheds, and with absolutely nothing listed online, you have every chance of discovering something rare that no one else has spotted. If not, you will at least take home some truly unique souvenirs.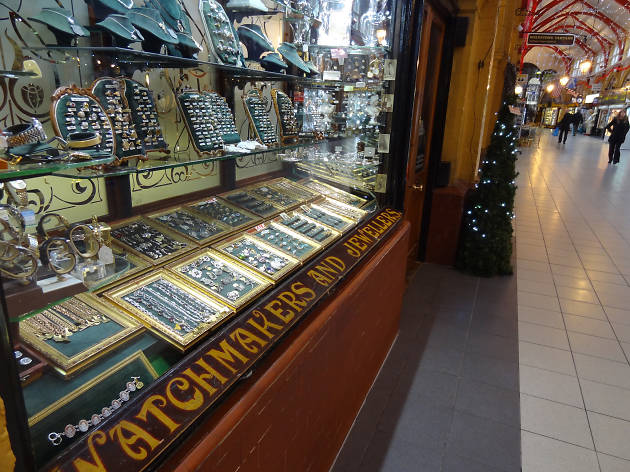 Iain Cameron/Flickr
What is it? A pretty covered market in the centre of town.
Why go? A picturesque covered market, specialising in smaller independently owned shops that you won't find elsewhere. Need a new reed for your bagpipes? Then head here. Despite being in the centre of town, the market almost feels hidden away. Look for the original entrance on Academy Street, which dates back to 1870. The roof itself is a statement in concise Victorian engineering, and you'll be glad of it if/when the weather takes a turn.