The best Jerusalem restaurants
From out-of-this-world hummus to market fresh produce, Jerusalem's restaurants have a wide range of delicious options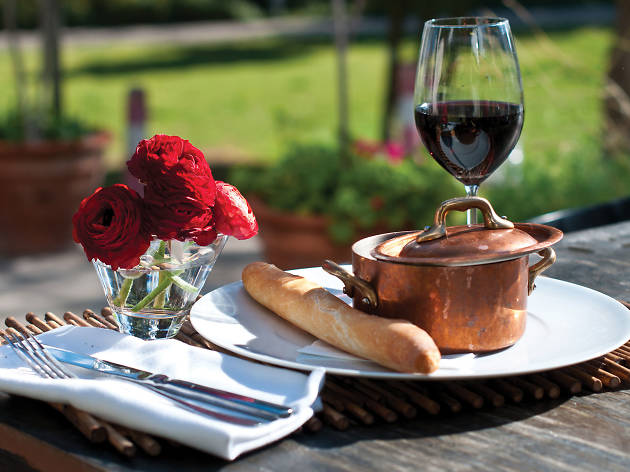 Whether or not you're looking for kosher restaurants, Jerusalem offers a wide range of options that are both mouthwateringly delicious and suitable for a plethora of palates. Unlike many of the world's other top destinations, in the Holy Land, you'll find fantastic culinary experiences that aren't solely expensive (thanks in large part to the city's unparalleled Israeli markets). Here's a look at the best restaurants in Jerusalem and what the thriving restaurant scene has to offer. Believe us, after a day of shopping at Mamilla Mall for Israeli jewelry and designer clothing, you'll be grateful for a reason to wear your newest purchases. And for those of you that are still up and pumping, try out the Jerusalem nightlife scene, it will surprise you.
Jerusalem restaurants you've got to try
1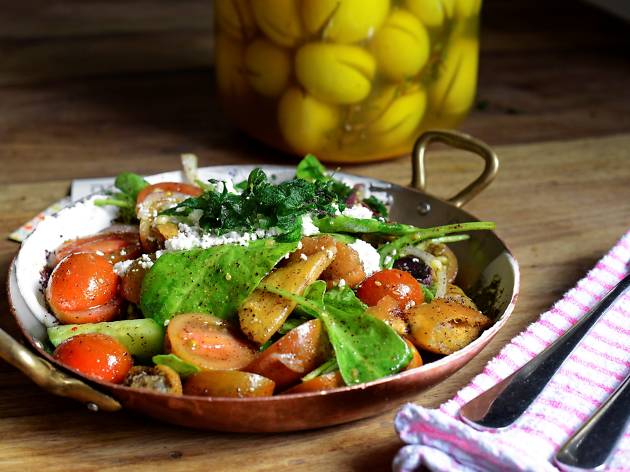 With three Jerusalem chefs running the show, this rustic haven for foodies offers a changing market-to-table menu with all ingredients sourced from the nearby Machne Yehuda Market. The open kitchen gives you a front seat to the action, and the lively, spirited vibes are like no other. This restaurant was the inspiration for two of the most-talked about restaurants in London, The Palomar and The Barbary. Both are known for bringing this 'Machneyuda' genre of energetic Mediterranean and Middle Eastern cuisine to the city.
Read more
2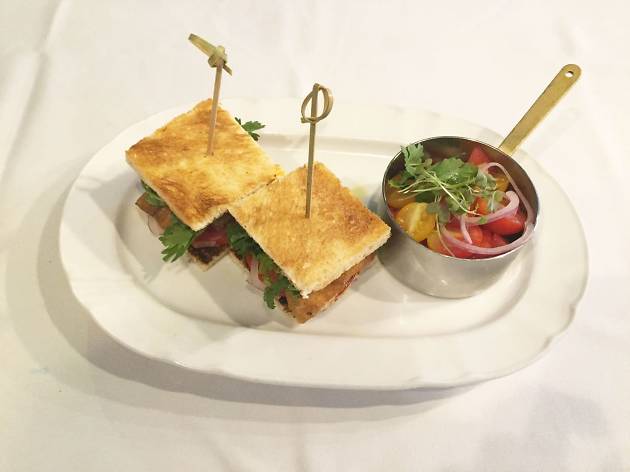 There's much to love about Satya, but it can be summed up in a combination of fresh seasonal ingredients and the attention to detail in each dish. Opened by Ilan Garussi, former head chef and owner of popular restaurant Chakra, this hotspot serves up Mediterranean food inspired from all over with a focus on fresh seafood along with specials like the hand-made pappardelle pasta with tomato butter, the colorful seafood risotto and 8-hour slow-cooked Japanese barbecue short ribs.
Read more
3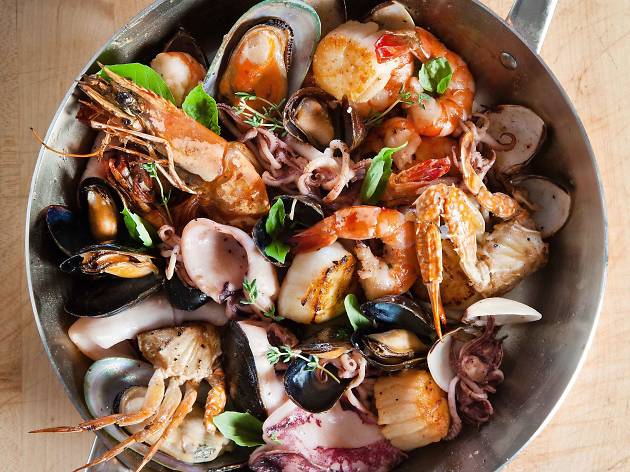 This spacious restaurant and wine bar presents an eclectic French/Italian menu with many options from meat to seafood. The vino here takes center stage with an extensive wine list featuring great international picks as well as a huge selection of Israeli boutique wineries. The people flow in as steadily as their wine, while their everchanging menu makes Adom a must frequent spot.
Read more
4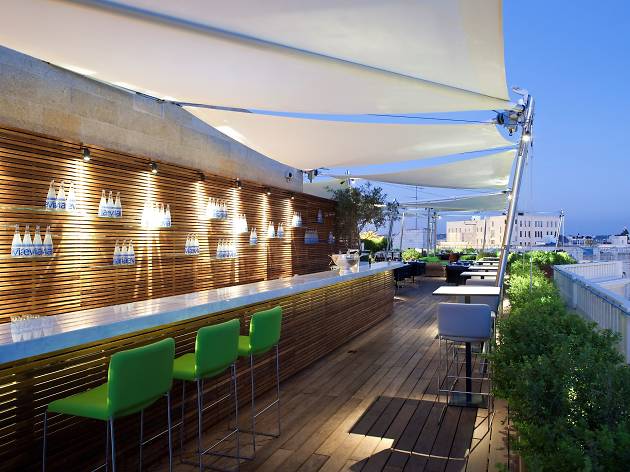 On the roof of the luxurious Mamilla Hotel, you'll find breathtaking views of the Old City and an extensive bistro menu with dishes straight from the 'tabun' (clay oven). Expect dishes like fresh handmade pastas, grouper shawarma, and a multitude of vegetables made from the best produce of the season.
Read more
5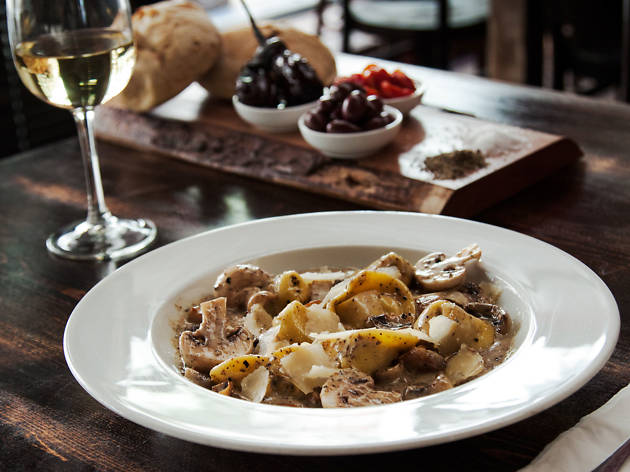 In a pastoral edifice built 120 years ago, chef Yaakov Elisha cooks up fresh fish, seafood, pasta, and meat. This spot turns into a tapas bar past sundown, with alcohol and snacks served into the wee hours of the night. Enjoy handmade pastas and delicious comfort food paired with a selection from the vibrant wine list.
Read more
6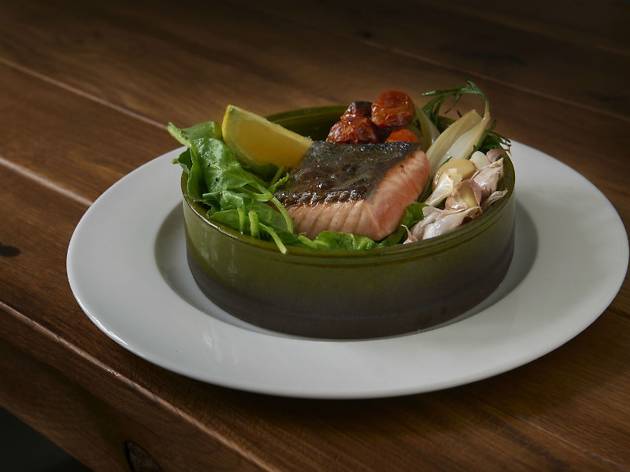 Located in downtown Jerusalem in the Ticho House, a place to immerse yourself in Jerusalem's art and literary works, a kosher dairy and fish Italian restaurant called "Anna" immediately became one of the city's most-beloved spots. Handmade pizzas and pastas, fresh fish and the best seasonal ingredients all come together for a memorable dinner. Anna is more than a restaurant, it is also an organization that helps disadvantaged students gain work experience in the kitchen and helps them get back on track.  
Read more
7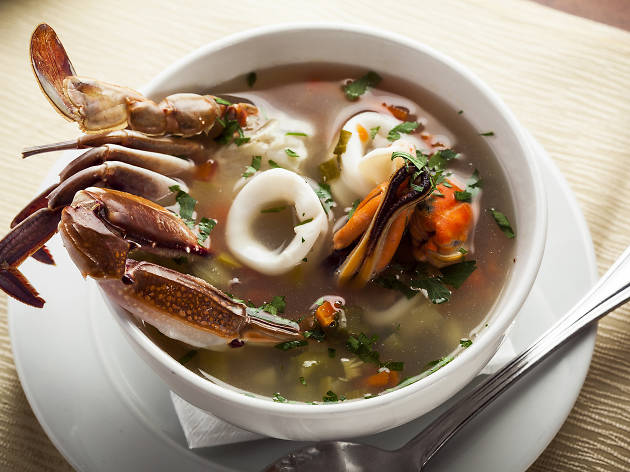 This long-standing restaurant has been catering to the residents of Jerusalem and the city's visitors for the past 43 years. The restaurant showcases the best of the season, including an extensive menu of fresh fish and seafood including calamari, shrimp, and more.
Read more
8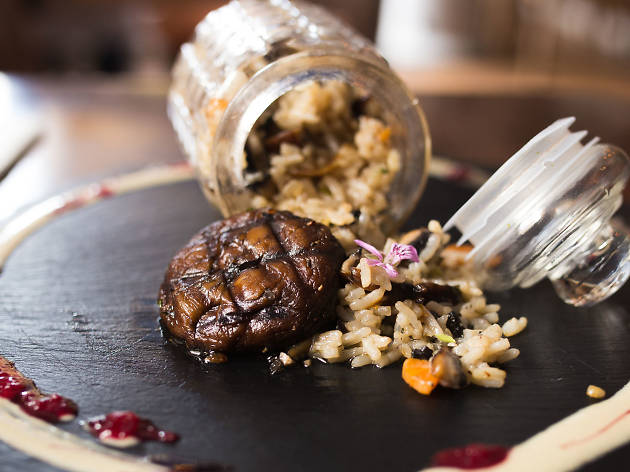 Chef Moshe Basson is famous worldwide for his revival of the biblical menu. The award-winning restaurant is located just steps away from the Old City, where Chef Basson showcases the flavors of plants like hyssop and meloukhia that have been served up for generations in traditional Jerusalemite kitchens. The menu changes according to what mushrooms and plants he finds on his daily trips to the Judean Hills. Choose one of the exquisite tasting menus for the full Eucalyptus experience.
Read more
9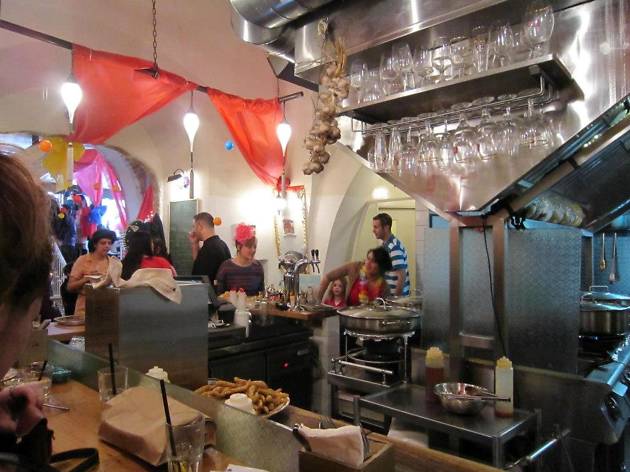 Offset in a little nook just off the main drag of Jerusalem's famous Machne Yehuda market, Hamotzi is the kind of blink-and-you'll-miss-it spot that every traveler hopes to find for its sheer authenticity. Quaint in its intimacy, the actual restaurant is quite small, which only adds to its charm. The open kitchen constantly pumps aromatic flavors and smells into the homey atmosphere, somehow making the whole place feel like a warm, family dinner. The menu stems straight from the kitchen of Chef Avi Levy's family's deep roots: North African delights are his staples, and Levy's talents of melding spices are supreme. The 2012 winner of Israel's MasterChef is all smiles and personable charm, bidding patrons into his kitchen to see where all the magic happens.
Read more
Show more
See more Jerusalem restaurants