Istanbul's top 10 cafés
We gathered a list of Istanbul's best cafes to enjoy a book or drink coffee after coffee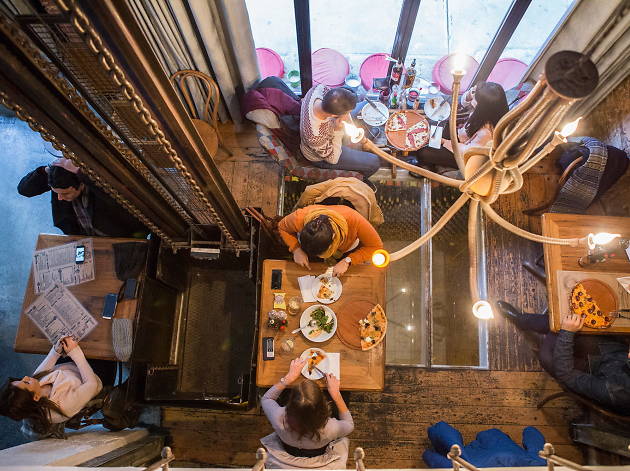 If you're in search of a hearty salad or just a cup of coffee the solution lies in a café. We have complied a list of the best cafes in Istanbul.
Top 10 Cafes
We don't know if there is someone for each of the 60 varieties of tea sold here but now there is a venue in Istanbul for those who can't start the day without tea and who are sincerely attached (or addicted) to it. Located in Istanbul's hippest neighborhood, Karaköy, Dem seeks to assist tea-lovers who cannot find their favorite tea in Turkey.
The venue features details you will notice the moment you walk in, with uplifting lace decorations, creating a place of happiness. Everything at this venue, engulfed in delicious aromas, is handmade. Enjoy an open breakfast buffet on the weekends and homemade jam, sourdough bread, and fresh pastries every day of the week.
Those who find themselves in Karaköy will come across comfy couches, delicious coffee and an interesting design at Ops; a venue ready to make you a regular. In addition to the famous Albanian breakfast, Ops has an extensive and rich menu every hour of the day, from gnocchi to avocado chicken quesadillas.
Şimdi, is one of the most nicest places in Asmalımescit. The menu consists of flavors selected from international cuisine including meat dishes, fish, salads, and pastas. They are very impressive when it comes to coffee. Located in the 100-year-old Atlas Apartment building Şimdi is an original venue ideal to enjoy a wonderful meal or delicious coffee while reading a book.
Whether you try their delicious pizzas or just stop by to enjoy some coffee, it will leave its mark. The Bozcaada breakfast awaits those who want to go on a journey of taste without leaving the city.
Its name comes from the ideal cooking temperature for cakes and its counter is equipped with quiches, muffins, and cookies. Among their sweet products our favorite is the date palm cake called the 180°, and among their savory products our favorite is the English-style sandwich made with muffins.