15 photographs of public art in Leeds
Do you recognise these 15 examples of public art in Leeds?
Art isn't just for inside the galleries of Leeds, as these 15 photographs taken around the city centre show, photographed by Aristeidis Fotopoulos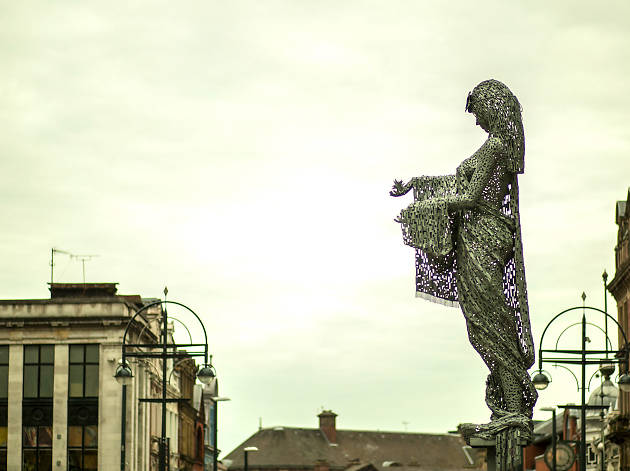 Briggate Minerva
Representing Leeds' ties to the textile industry during the Industrial Revolution, Minerva stands 5 metres high at the Briggate entrance to Trinity Leeds. As the Goddess of commerce and weaving, she manages to weave (again) the past into Leeds' progressive future.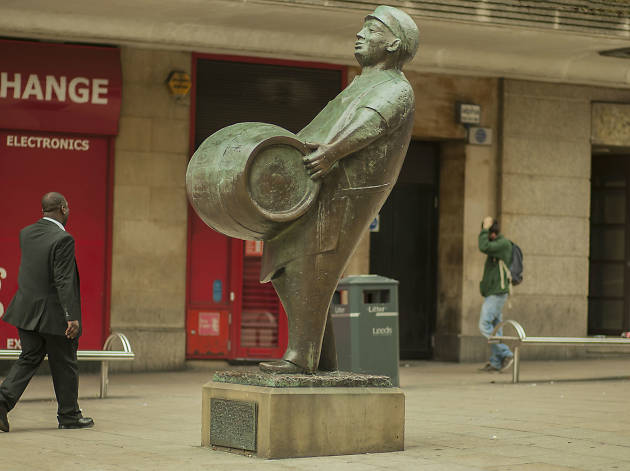 Dortmund Drayman
For the tenth anniversary of the twinning, the people of Dortmund presented the city of Leeds with The Dortmund Drayman, a bronze statue by Arthur Shulze-Engels, indirectly representing both cities penchant for a nice pint of German ale (particularly around this time of year) and becoming the centrepiece for Dortmund Square on The Headrow.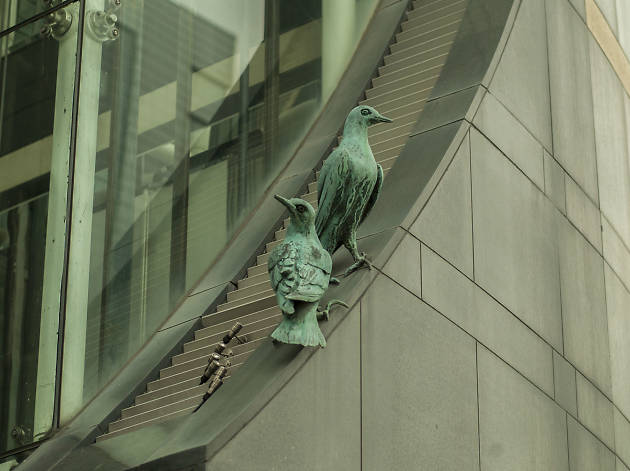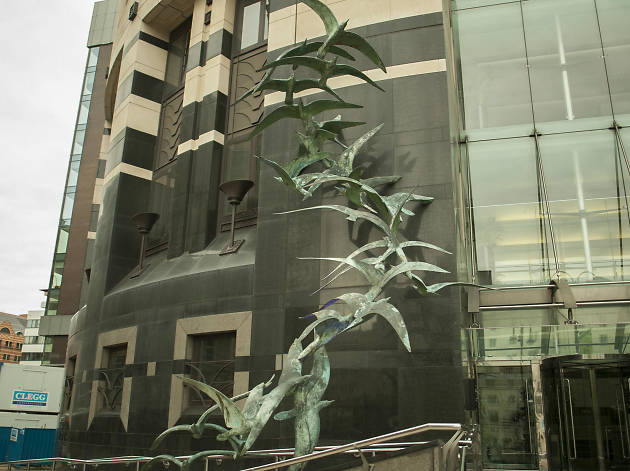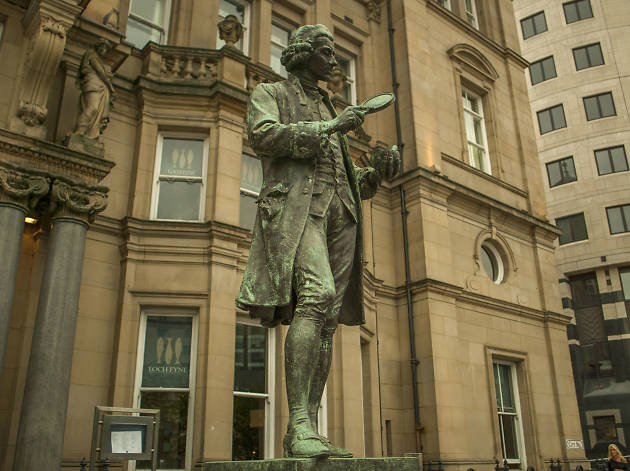 Joseph Priestly
The final sculpture, by Alfred Drury (the creator of the nymphs of City Square) and the gift of T. Walter Harding, shows Joseph Priestley (1733 - 1804) looking through a magnifying glass at a mortar and pestle.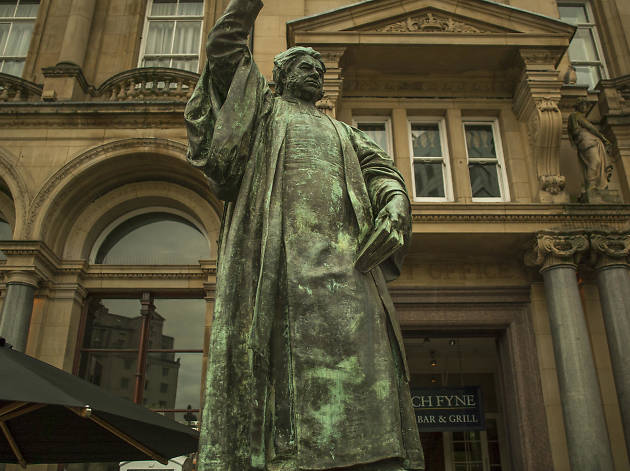 Dr Walter Hook
Is shown holding a Bible and raising his right arm as though preaching a sermon. The statue is by F. W. Pomeroy and the gift of T. Walter Harding.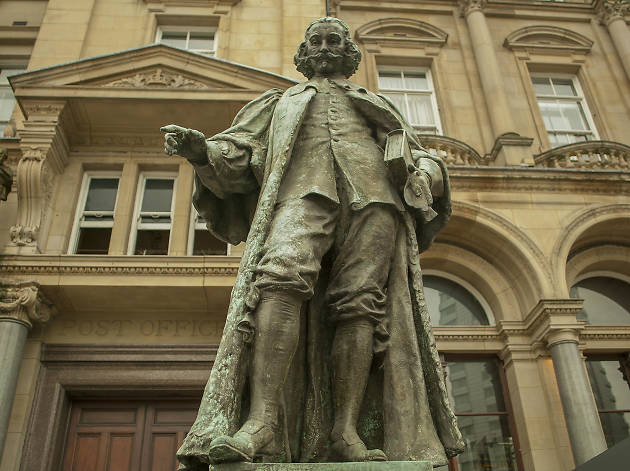 John Harrison
The sculpture, again by H. C. Fehr but the gift of Councillor Richard Boston, depicts Harrison holding a Bible.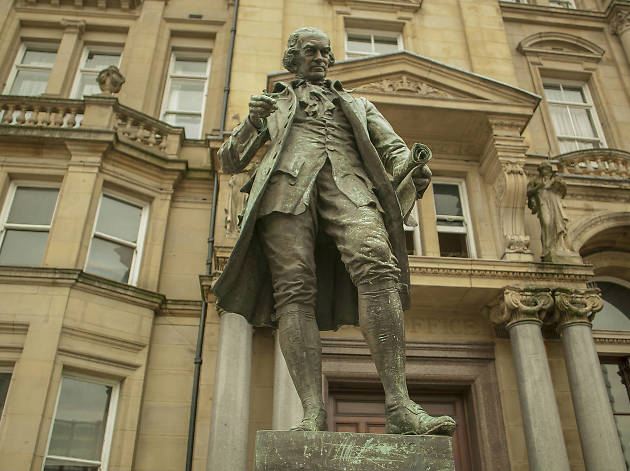 James Watt
James Watt (1736 - 1819)'s sculpture, by H. C. Fehr and the gift of Richard Wainwright, shows Watt holding a pen and a scroll.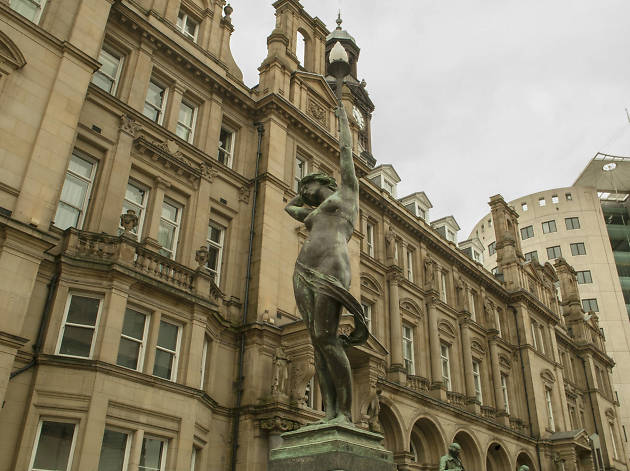 Evening
One Of The 8 Female Lamp Bearers On Leeds City Square. It is one of the first things that visitors to the city see when they leave the train station. The statues were arranged in a circle around the square in line with the points of a compass each representing Morn or Even.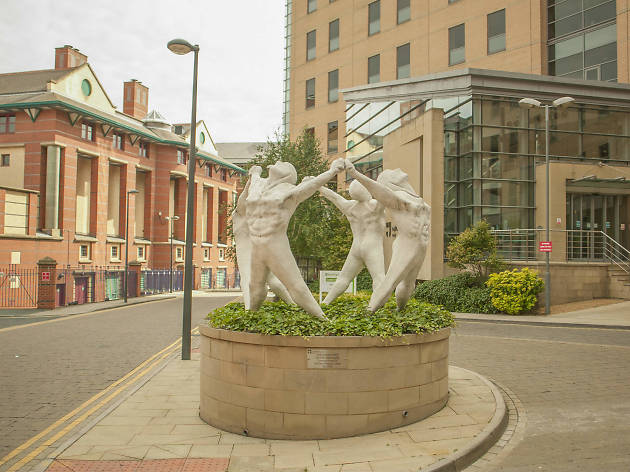 The Human Spirit
This public art was commissioned by the private Nuffield hospital here in Leeds from the artist Faith Bebbington. The sculpture was installed back in 2002.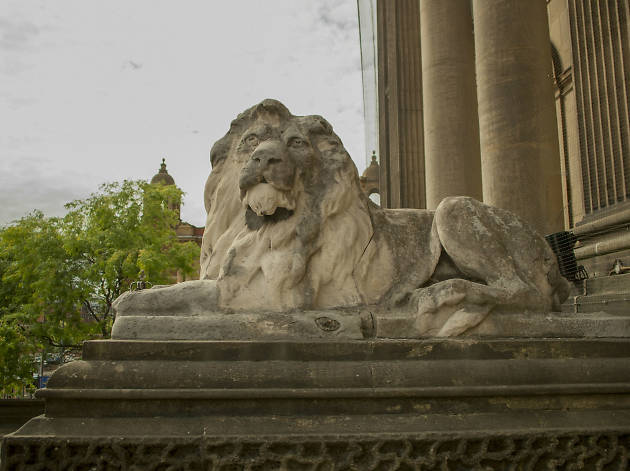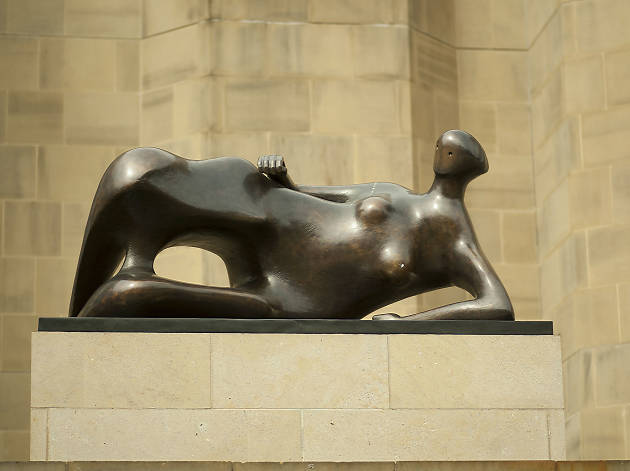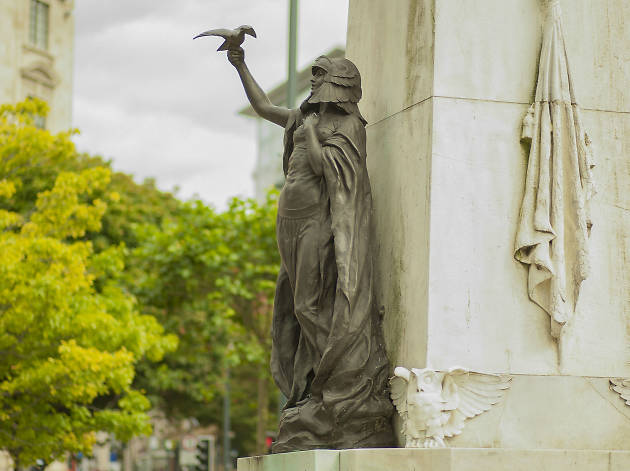 Fehr's Leeds War Memorial, 1922
Bronze figures and Carrara marble plinth. Victoria Square, in front of the Art Gallery and Institute. The summit bears a draped angelic figure in bronze.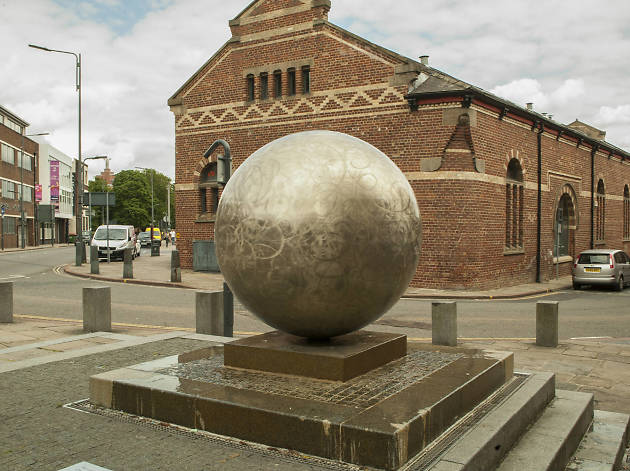 Water Feature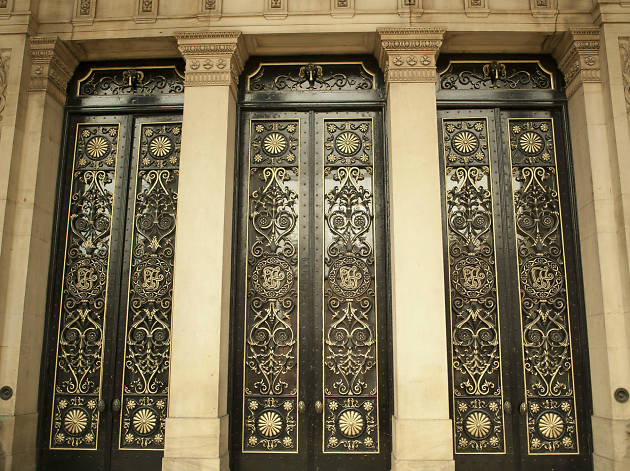 Exterior, Leeds Town Hall
More photographs in and around Leeds
We've been flicking through Flickr and came across these wonderful old shots of the city, dating from the '70s and earlier. Recognise them?
The skyline in Leeds in ever-evolving: as shiny new apartment blocks go up, older industrial buldings disappear. Despite all the changes, our city's red brick rooftops and piercing towers blocks remain strikingly beautiful.
Take a tea break, and have a flick through our favourite pictures of the iconic countryside that's within touching distance.