Thai restaurants in Leeds
Sample some great tastes of the Orient with our selection of tasty Thai food in Leeds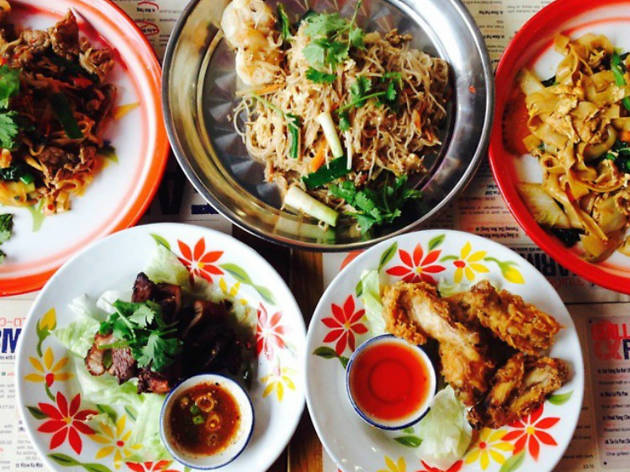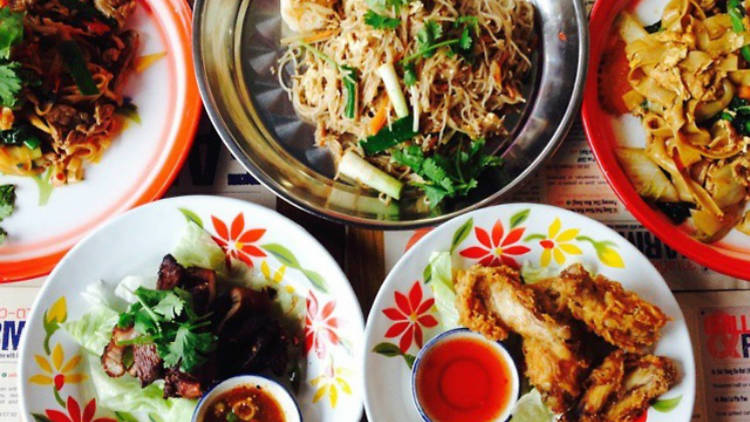 Leeds isn't short of great places to eat and there's a huge range of styles on offer. Fancy something Italian like a pizza or patsa dish? Grazzi! A burger to sink your teeth into? There's plenty to relish (get it?). Something vegetarian? Very good! Sometimes though, only the taste of Thai will do. Those aromatic spices, the ginger, the lemongrass, the chilli and garlic all combining to create an exquisite cuisine. Here are some tremendous Leeds Thais to try.
Thai food in Leeds
Named after Bangkok's river, it serves authentic Thai cuisine in an opulent setting, has a private dining room with sunken seating and a cocktail lounge, where you relax over a Thai-inspired martini.
Read more
An antidote to the more formal Thai restaurant, with their fondness for gilt and extravagant ornamental pieces, this boisterous venue in one of Leeds' lovely Victorian arcades, favours neon signs, an open kitchen and booths fashioned from tuk-tuks.
Read more
Thai Sabai in Headingley is teeny-tiny even compared to nearby rivals Sukhothai and Salvo's, but what it lacks in grandeur and contemporary décor it absolutely makes up for with its homely, moreish and imaginative Thai menu.
Read more
It shut down recently to the consternation of its many loyal fans but Thai Aroy Dee is now back in business a few doors farther up Vicar Lane and as popular as ever.
Read more
Abandoning the heavy duty crimson decor beloved of some of its peers, the Siam, housed in Chapel Allerton's old police station, has gone for a bright, airy look without compromising on the authenticity of the food.
Read more
It used to be popular when it was the Thai Cottage and doesn't disappoint in its new incarnation as Line Thai, located among the wine bars and gastro pubs on elegant Great George Street.
Read more
This homely cafe has been enticing Headingley's students with its simple, delicious Thai street food since 2003. There's no alcohol licence but you can bring your own and, if the sun happens to be shining, sit and watch the world go by on the tables outside.
Read more
Combining the cuisines of the two neighbouring countries, the menu features bouncy gyoza pork dumplings, Nasi Lemak, Malaysia's national dish, and a wide variety of 'pad' dishes from Thailand.
Read more
Still hungry?
Leeds has pretty much everything when it comes to getting stuck in to fine fare, so here are our picks of the best on offer, so take a look and tuck in. Bon appétit.
Read more