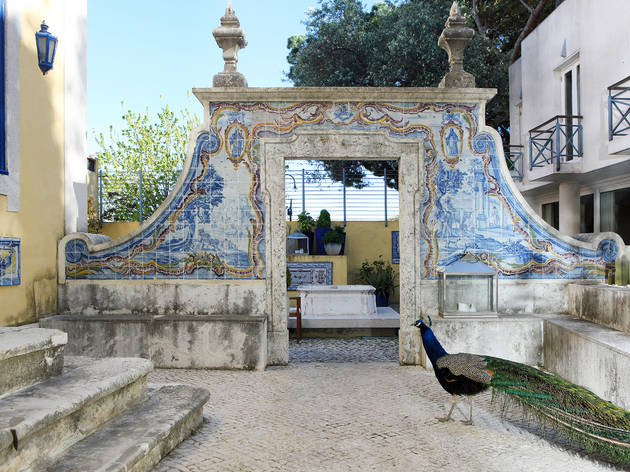 1/14
©Telmo Miller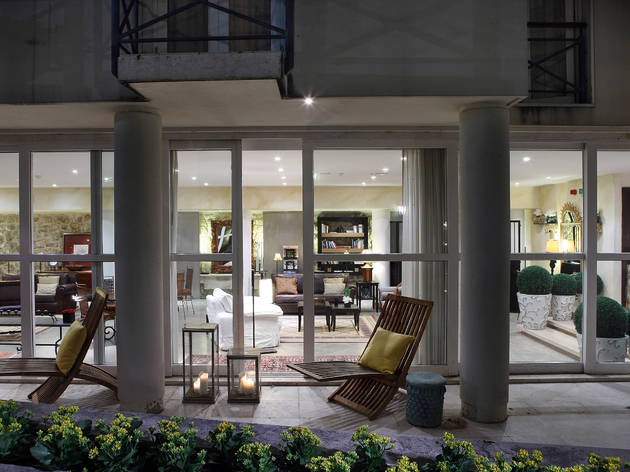 2/14
©DR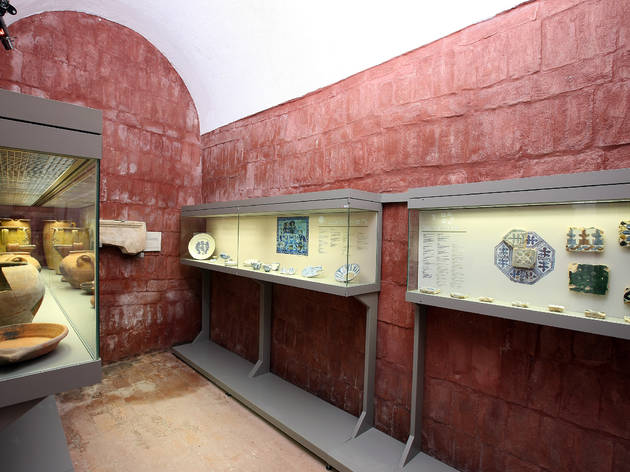 3/14
©DR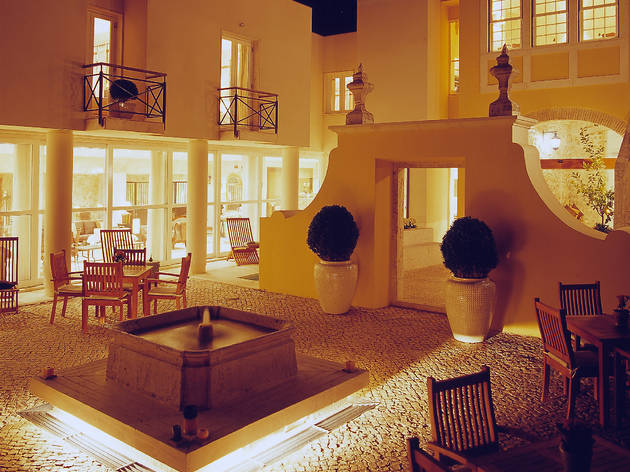 4/14
©DR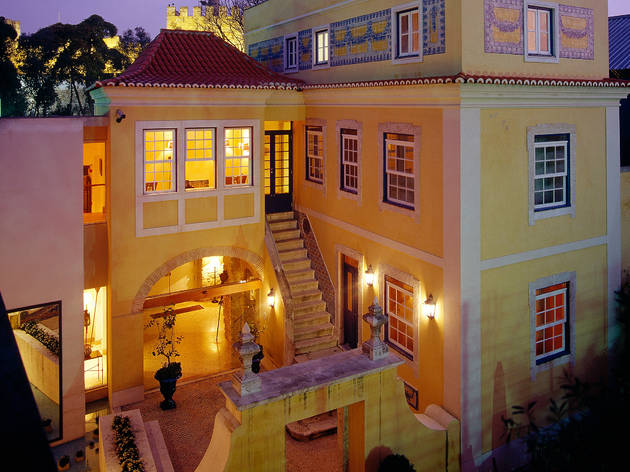 5/14
©DR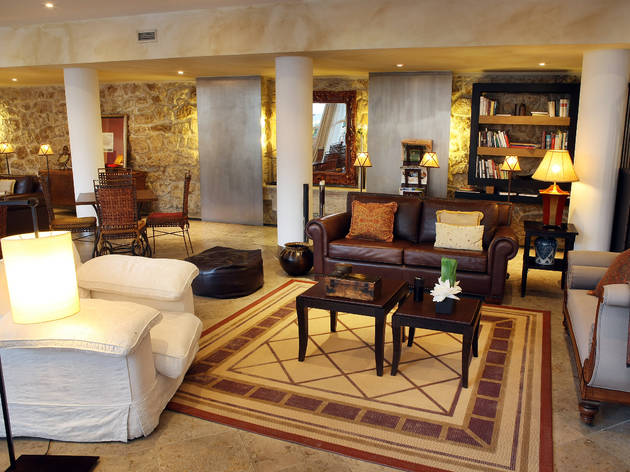 6/14
©DR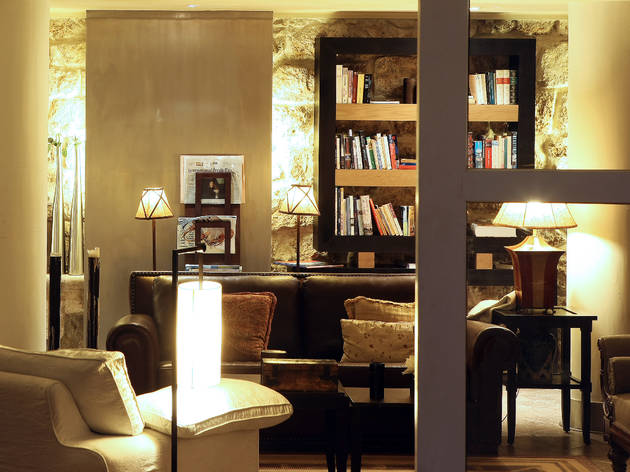 7/14
©DR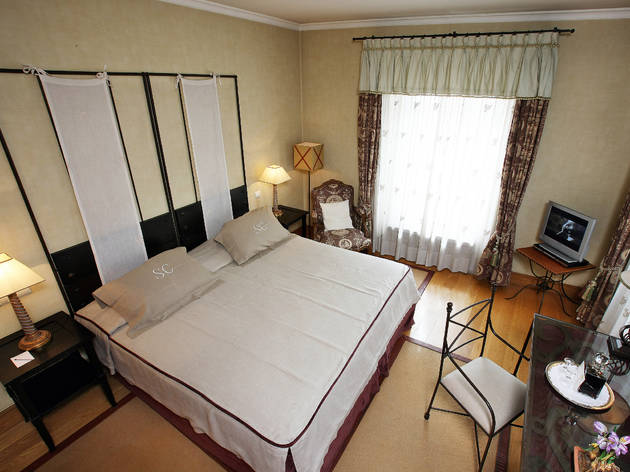 8/14
©DR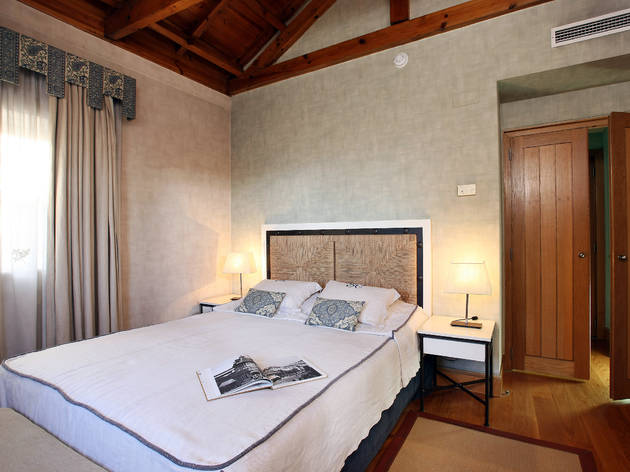 9/14
©DR
10/14
©Telmo Miller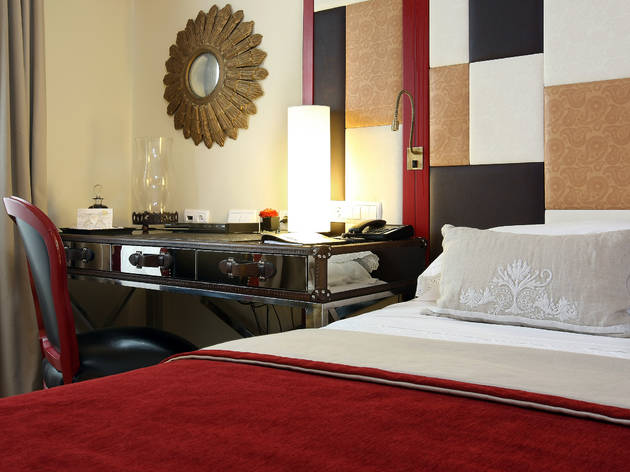 11/14
©Telmo Miller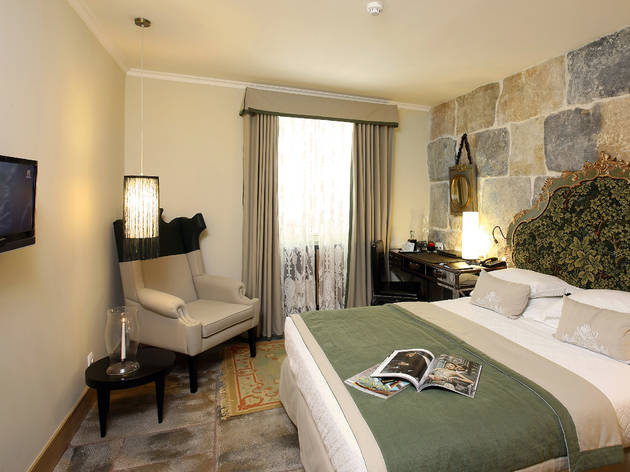 12/14
©Telmo Miller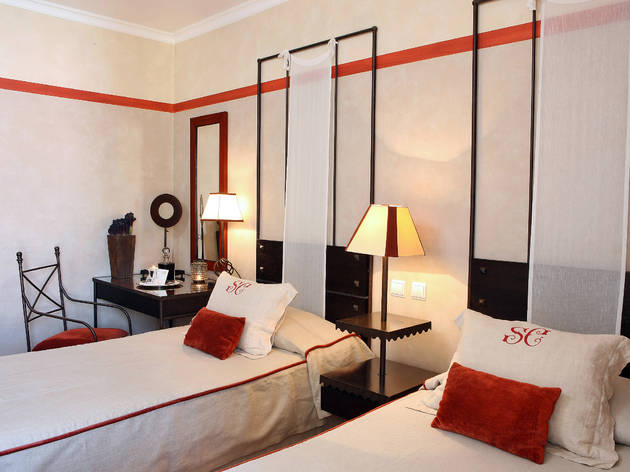 13/14
©DR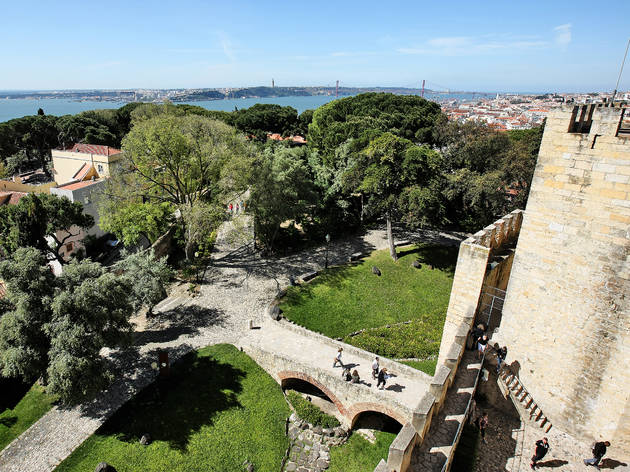 14/14
©Telmo Miller
"Castelo" means "castle", as in São Jorge's castle, the city's old fortifications that nowadays contain a pedestrians-only area, full of stores and cafés.
As for "Solar", it means "manor". The hotel's name really says it all: inside and out, you will find what you would expect from a stately manor owned by a contemporary aristocratic family: ancient furniture, velvet drapes, leather chairs, gold-rimmed mirrors, marble and wooden floors. Designer Graça Viterbo brought an original, intimate feel to this hotel, and thus gave the city centre back a comfortable and glamorous location – a hotel the way hotels used to be in the days before multinational chains. It has a mere 20 rooms – some of them with an amazing view of downtown and the Tagus. Ironically (considering this was once the castle's kitchen) there is no restaurant in the premises, but room service works around the clock with a menu of snacks and salads, and that should do if you're in a hurry. But if you get the evening blues and your body calls for serious nourishment, go out and seek one of the many nearby restaurants – but first wait for sunset, when the inner courtyard is lit.
If you go down to the catacombs of the Solar do Castelo you can find a small museum with Roman and medieval artefacts, uncovered during the hotel's renovation works.
Time Out tip: Lisbon has lately been hit by an outrageous wave of tile thefts: ever more "azulejos" get ripped from the facades of historic buildings. Five minutes away from the hotel, in the Mouraria, you can find a store that sells legitimate tiles where you will not get ripped off. Many souvenir stores will give you a raw deal, but at Cortiço & Netos (Calçada de Santo André) you will find the real thing, including rare tiles from discontinued collections.
Venue name:
Solar do Castelo
Contact:
Address:
Rua das Cozinhas, 2
Lisbon
1100-181

Transport:
Tram 12, 28 or bus 737.
Price:
€€€