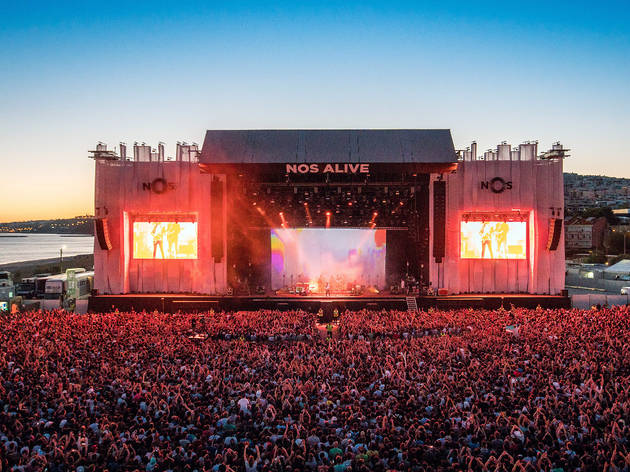 The biggest stars will arrive first at NOS Alive (www.nosalive.com), which is set to start July 6th. The festival is held in Algés – a short train or car ride will take you there —, and it attracts fans from all over the world. If, on one hand, it has great bands as headliners, on the other it presents less known musicians from more alternative and even experimental music genres.

Let's put some of those names out there. This year, 
on the main stage you'll have the British band Alt J and 
their compatriots The XX,
 who will be showcasing their newest single "I See You", as well as other highly danceable rhythms such as "Hold On"
 and "Dangerous". The Weeknd, Phoenix and the Portuguese band You Can't Win Charlie Brown are also headlining. On the following day, there's Foo Fighters and The Kills and on the last day, July 8th, you'll have the opportunity to see the legendary band Depeche Mode and rock's most recent hysteria, Imagine Dragons.

And the list continues, with several other artists taking up the stage: Fleet Foxes, Peaches, Savages, Warpaint, and Ryan Adams are already confirmed for these three days. The festival has also smaller stages with DJ sets and alternative Portuguese music – you can even listen to fado at NOS Alive. Unfortunately, the single day tickets and the three-day passes are already sold out.