Going to the beach in wintertime
Yes you can. And all of these beaches are near Lisbon's centre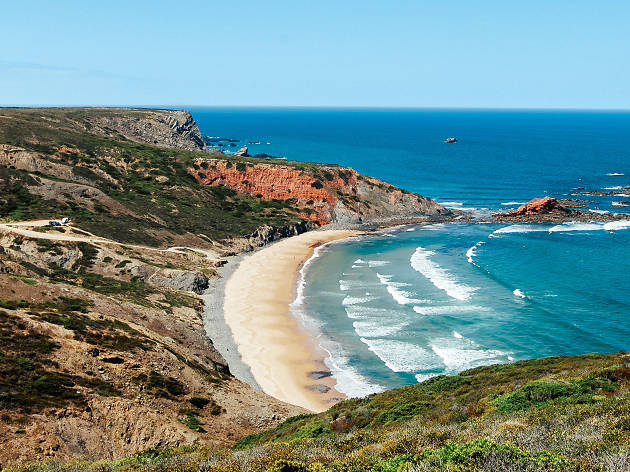 Some people think beach and winter don't work well together but in Lisbon you can see that's not true. Enjoy the sun rays and the salty breeze with this list of the best beaches to go in the winter. Oh, and don't forget to see the best sunsets too!
Going to the beach in wintertime
This beach became known as Saisa's since the eponymous restaurant was opened in 1956 by proprietors Santiago (who comes from Madrid) and Sarrau (a Zaragoza native). You won't find a better spot to eat paella in the region. It comes with shellfish, fish and meat, it costs 40 euros and serves two – comfortably.

Praia de Santo Amaro de Oeiras, Oeiras. 21 443 06 34.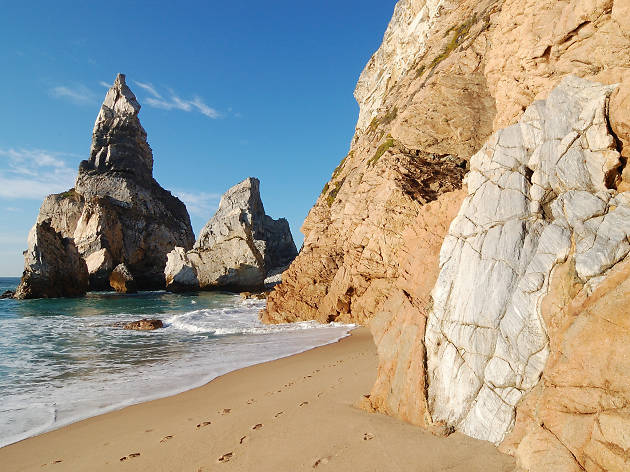 ©Rosino
The calling card is always the same: Europe's westernmost beach, once described by the Michelin Guide as one of the world's most beautiful. It can be tough to get there, though. Driving from Azóia to the Cabo da Roca, you will find the name of the beach on a sign. Then drive through a gravel road. The hard part comes next. After you park, put on your trekking shoes and follow the path until the sand strip – which gets narrower each year.

Azóia, Sintra.
Located next to one of Lisbon's metro region prettiest beaches, the Praia Grande, Bar do Fundo serves good winter fare during the cold months – dishes such as "cozido", oven-roasted cod or tuna steak. The bar is built entirely out of glass (sunsets are epic here), its staff is superb and, best of all, it has a fireplace to stay warm during cold days. They serve teatime snacks too.

Avenida Alfredo Coelho, Praia Grande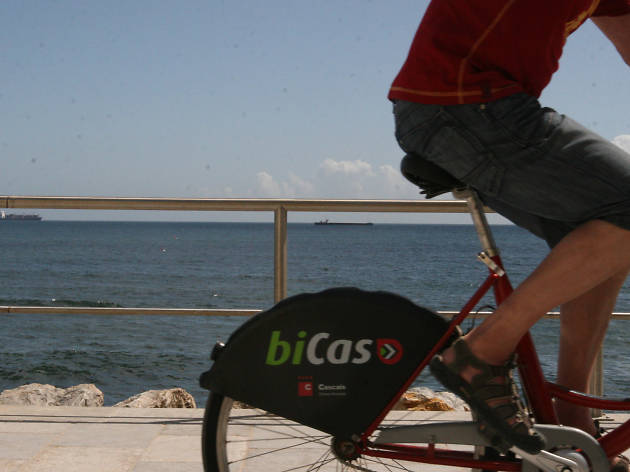 Fotografia:Ana Luzia
The Cascais city bikes are named BiCas and they cost nothing to rent as long as you show some form of ID. In wintertime, you can rent them from 9am to 5pm; the last request must come before 3.45pm. There are four kiosks where you can get your wheels; the closest one to the beach is at the Casa da Guia. You can pedal to the beaches near the Cascais breakwater, or take the bike path towards the Guincho beach. All of these rides offer a beautiful view.
Eat Brazilian "feijoada" in Costa da Caparica
Of all the beach restaurants in Caparica, Borda D'Água might be the one with the finest food. Their winter menu holds its own to their summer salads and sangrias: they have a Brazilian "feijoada" buffet on Sundays, and they also make octopus "lagareiro"-style. The restaurant also hosts a surf school and, in warm weather days, you can book a massage with a view to the sea.

Praia da Morena, Costa da Caparica. 21 297 5213.
Take a seat at one of these outdoor venues
1) At the Bar d'Os Gémeos in Carcavelos. Try the paninis and have a cup of hot chocolate.
Praia da Mó, Carcavelos.
2) At the Esplanada de São Pedro, which is very well sheltered from the elements in wintertime. You can have a pizza and push it down with sangria.
Praia de São Pedro.
3) At the Praia da Bafureira sushi bar, where you can disregard the pompous moniker ("SushiFashion Beach Club") and take in the gorgeous sea view and the excellent sushi buffet.
Praia da Bafureira.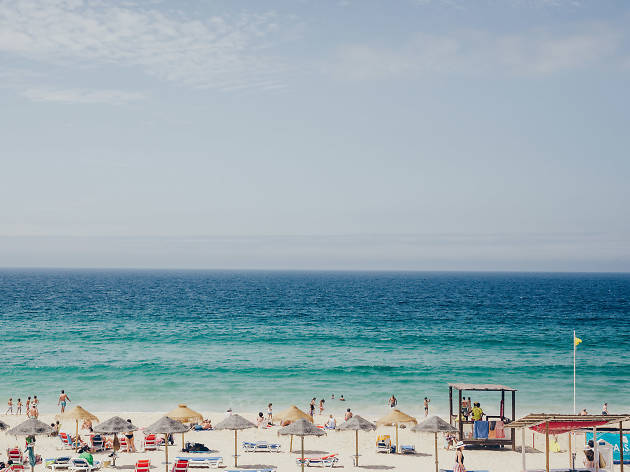 Fotografia:Arlindo Camacho
Go horseriding in Comporta
The company's name is Cavalos Na Areia ("Horses in the Sand") and it is located in the Praia da Torre, in Comporta (an hour's drive from Lisbon). "The horses are tame", promises José Ribeira, the proprietor; there are two rides per day, at 11am and 4pm, both lasting two hours, and both for riders older than 11. The ride has a cinematic feel to it, as it goes through rice fields, dunes and water streams.

Praia da Torre, Comporta.
www.cavalosnaareia.com 50 euro rides last two hours. Book 48 hours in advance at 91 900 25 45.