Heads up! We're working hard to be accurate – but these are unusual times, so please always check before heading out.
Ten photos of London's nightlife by Derek Ridgers
Derek Ridgers explores the 'fabulous strangeness of the human animal' in his photographs of London's nightlife
'I only ever went to those clubs that I knew attracted the sort of clientele that would want to be photographed. The peacocks and the show-offs and the kind of people that I could never have been myself (but might secretly have always wanted to be)' Derek Ridgers.
London has always been a party capital long before the 24-hour drinking law was ever dreamed up. For the past 40 years, British photographer Derek Ridgers has been at the forefront of the city's club scene, capturing the goings-on of our most exuberant night owls from punks, new romantics and goths to fetishists, disco queens and rockers. For his forthcoming book, 'The Dark Carnival: Portrait from the Endless Night', Ridgers has gone back over his extensive archive to collate a unique collection of portraits of London's ever-changing and diverse subcultures. Here, Ridgers and those who were lucky enough to make the cut, give us the backstory to these fascinating photographs.
'The Dark Carnival: Portrait from the Endless Night' by Derek Ridgers is available from November, £29.95 and is published by Carpet Bombing Culture.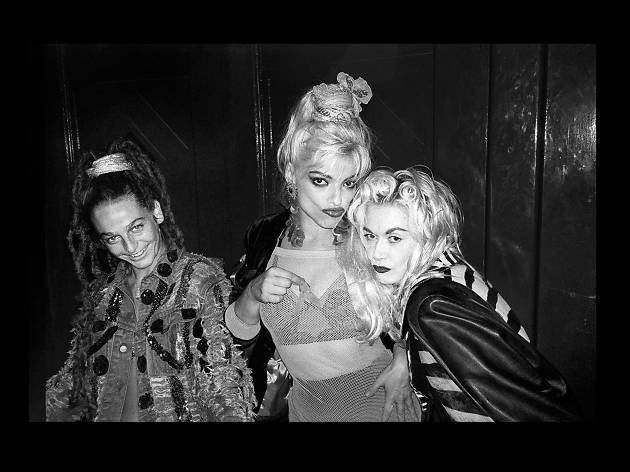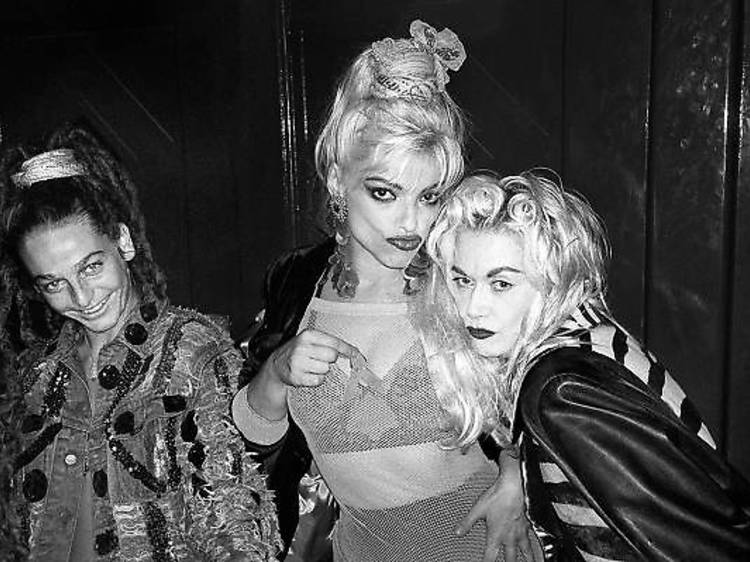 Brixton Academy, 1992. © Derek Ridgers
Ari, Nina and Pam, Brixton Academy, 1992
'Derek was always around, mainly at gigs and underground clubs. He didn't come solely as a voyeur, you could tell he enjoyed and felt comfortable in the scene, his presence was completely unobtrusive. Derek's passion was in taking pictures, he made you feel so at ease that you wanted him to photograph you, and you knew the results would be great'. Pam Hogg.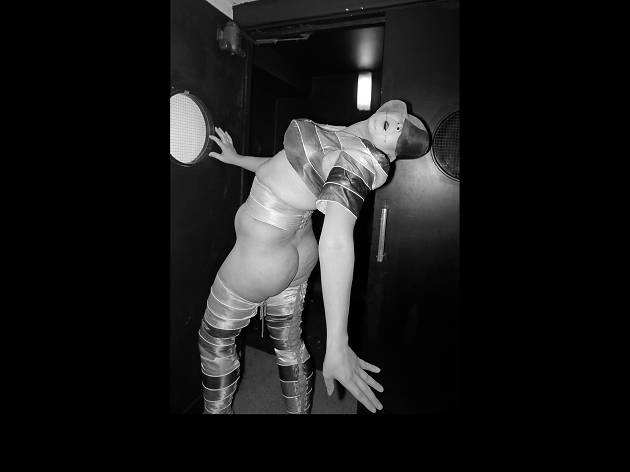 The Fridge, 1989. © Derek Ridgers
Leigh Bowery, The Fridge, Brixton, 1989
'Leigh Bowery was a nice bloke and the key figure in the mid to late '80s club scene in London. His club Taboo will live long in the memory. The Sunday Times printed a story (which I'm pretty sure was untrue) about someone being trampled to death in the clamour around the door for Taboo. Everyone who was anyone wanted to be there and they had London's strictest door policy. For a while, notorious skinhead Nicky Crane did security for the club. And I've been going to gigs now for nearly 50 years and I never ever saw anyone like him, when he was performing with his band Minty. You definitely didn't want to be in the first few rows though.' Derek Ridgers.
Electrowerkz, 2015. © Derek Ridgers
'This is at another Torture Garden event, I think. Gina is well known and a very wonderful model. She was there with her mum.' Derek Ridgers.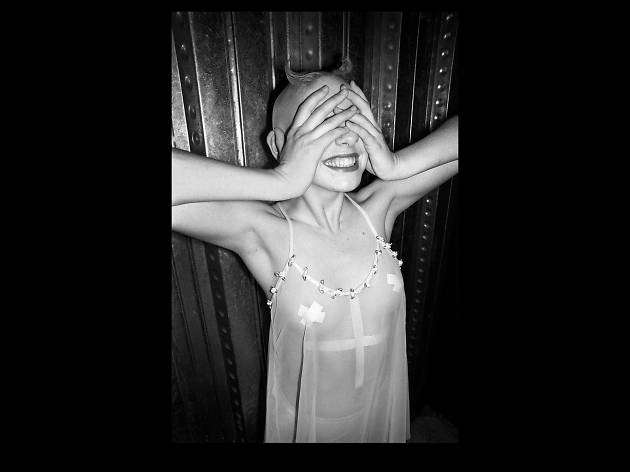 Ministry of Sound, 1997. © Derek Ridgers
Lucy, Ministry of Sound, 1997
'This is Lucy at Ministry of Sound in SE1. She's now known as Luci Fire Tusk and tours the world performing with her band Urban Voodoo Machine.' Derek Ridgers.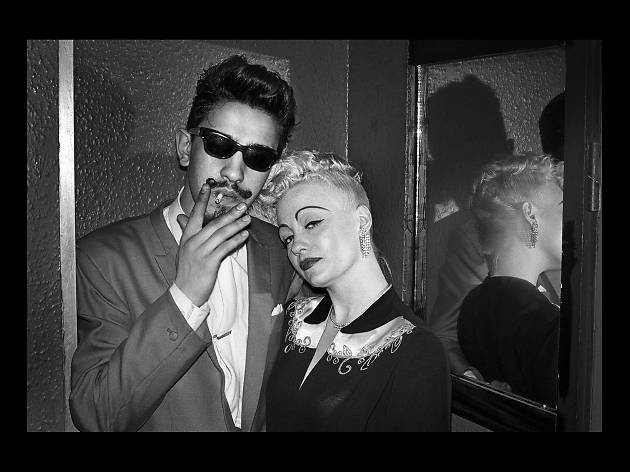 Le Beat Route, 1982. © Derek Ridgers
Christos and Friend, Le Beat Route, 1982
'It's fascinating to see myself looking so comfortable with someone I can barely remember and looking far cooler than I ever dared imagine. I'm happy Derek was there to document it. The iPhone of our day, omnipresent, ever present.' Christos Tolera.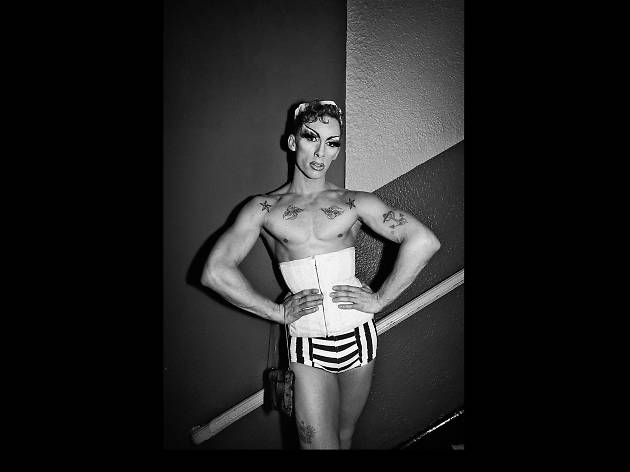 Brixton, 2011. © Derek Ridgers
'This was taken at one of the Torture Garden nights at the Coronet in the Elephant.' Derek Ridgers.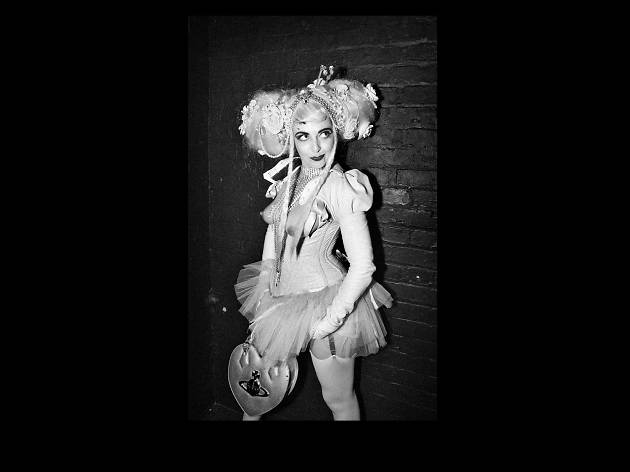 Torture Garden, 2010. © Derek Ridgers
Debbie, Torture Garden, 2010
'Over the years Derek's caught me in the glare of his flashlight in many a dark corner of many a London night club. This particular all white ensemble, I put together for my leather-themed, third wedding anniversary in 2010.'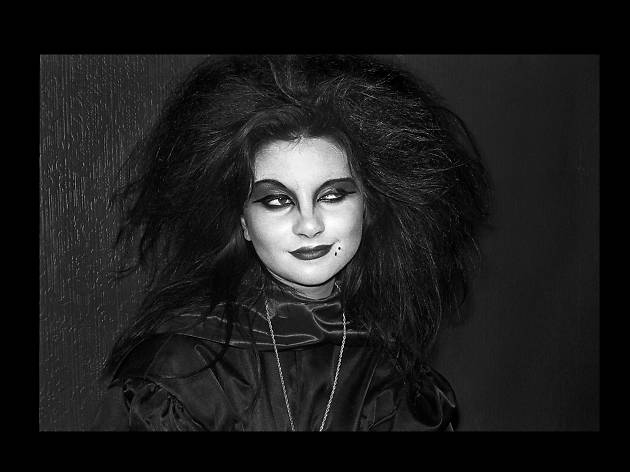 Hell, 1980. © Derek Ridgers
'Everyday is dressing up day in my world. I wouldn't venture out into the street without my lipstick on, even now! I've always been like that the moment I discovered makeup from the age of ten and that was in 1970.'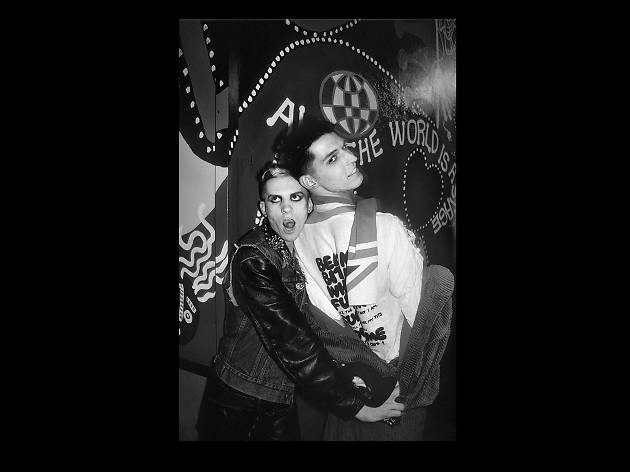 Delerium, 1986. © Derek Ridgers
Jonny and Mike, Delerium, 1986
'Derek had taken a lot of pictures of me at the Batcave so I was used to pulling a pose for him!' Jonny Melton.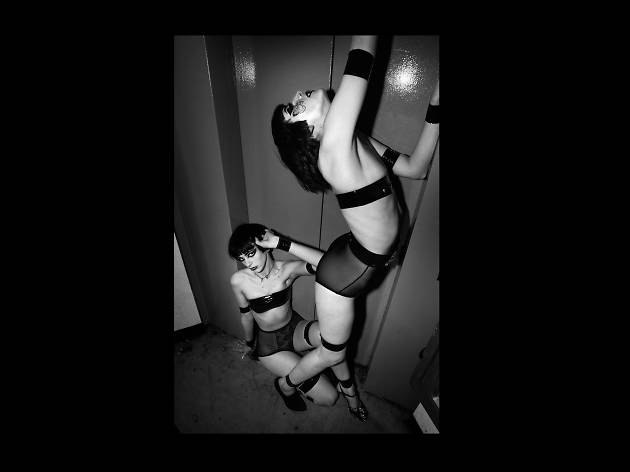 Torture Garden, 2009. © Derek Ridgers
Laura and Freya-Rose, Torture Garden, 2009
'Another one from Torture Garden when it used to at Mass in Brixton. Laura and Freya Rose are seen here outside the lift about half way up the stairs. Sometimes it got crazily crowded that this was about the only spare bit of space in the whole club.' Derek Ridgers.
Support Time Out
We see you're using an ad-blocker. Ad revenue is Time Out's main source of income. The content you're reading is made by independent, expert local journalists.
Support Time Out directly today and help us champion the people and places which make the city tick. Cheers!
Donate now