Museums
Discover some of the world's best museums and exhibitions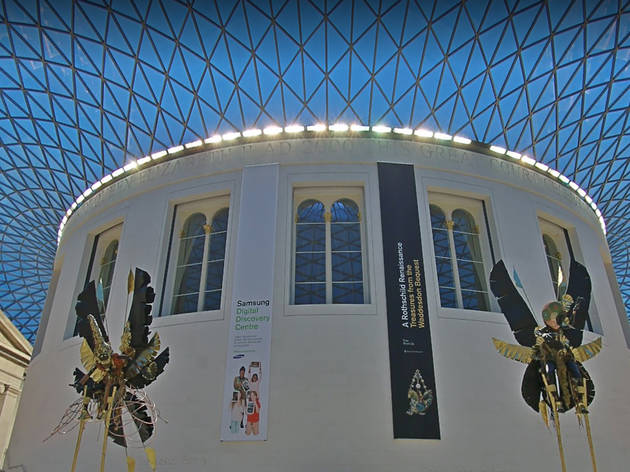 You can do virtual tours of almost every major London museum and gallery
Life without art and museums is just a whole lot of Netflix and cheap lager, that's what self-isolation has taught me so far. Good heavens, I miss museums. The smell, the light, the people, the ART. I really miss art. But it's good to know that way before everything went crazy, most of London's museums digitised their collections and even created virtual tours of their spaces. From Tate Modern through to the Natural History Museum, here are our favourite virtual tours of our most beloved London cultural institutions. Tate Modern Photograph: Facebook/Tate   The Tate's collection is staggering: Monet, Picasso, Rothko, all the big names. In this tour, Tate Modern's director Frances Morris takes you on a tour of one of the Tate's new buildings, showing you works by Louise Bourgeois, Carl Andre and plenty of others. For some reason, Nick Grimshaw's there too. I don't know why. I don't like it. The Courtauld Gallery of Art Photograph: Courtauld   This is a virtual tour of a museum that was shut even before the current crisis. The Courtauld's been closed for refurbishment for ages, but cleverly created this digital tour for posterity's sake. It's room by room, so start at the beginning with Cranach the Elder's 'Adam and Eve', scoot through the portraits of old dead people in room four and then head straight for the Impressionist and modernist delights of rooms six and seven. Van Gogh, Manet, Kandinsky? Yes please! The National Portrait Gallery Photograph: National Portrait Gall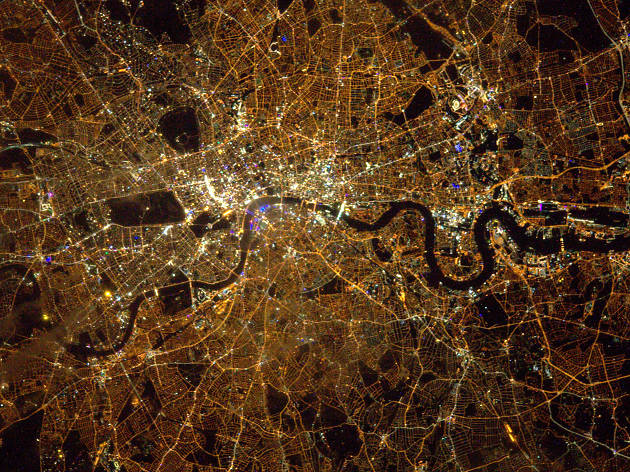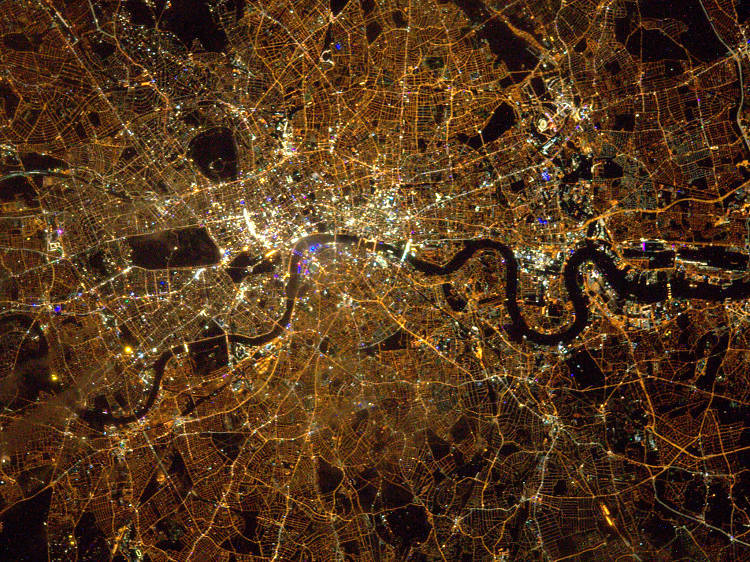 The 40 best photos of London ever taken
How do you sum up a city that changes its look as often as its underwear and always has plenty to say? It sounds impossible, but that's the challenge we set ourselves when we decided to draw up a definitive list of the best photographs ever taken of the capital. In making our selection we had help. We couldn't do it all by ourselves, obviously. So we enlisted people like Wolfgang Tillmans, Juergen Teller, Nick Waplington, Dorothy Bohm and Eamonn McCabe. Those are just some of the names among the world-famous photographers who shaped our selection. We also picked the brains of the top London photography brass at museums including the Tate, V&A, Museum of London and Imperial War Museum. So it's not just our taste, it's their taste too. The result: a celebration of London's architecture, its icons and its geography, but also of us: Londoners at work, at play, protesting, rising to a challenge and always ready for our close-up.  With thanks to: Dorothy Bohm, Michael Hoppen, Charlie Phillips, Dennis Morris, David Chandler, Helen Trompeteler, Tina Barney, Bruce Gilden, David Campany, Nick Waplington, Wolfgang Tillmans, Rob Greig, Simon Baker, Eamonn McCabe, Jim Dow, Alona Pardo, Martin Barnes, Brett Rogers, Juergen Teller, Fariba Farshad, Michael Benson, Anna Sparham, Hilary Roberts, By Gabriel Coxhead, Matt Breen, Phoebe Trimingham and Martin Coomer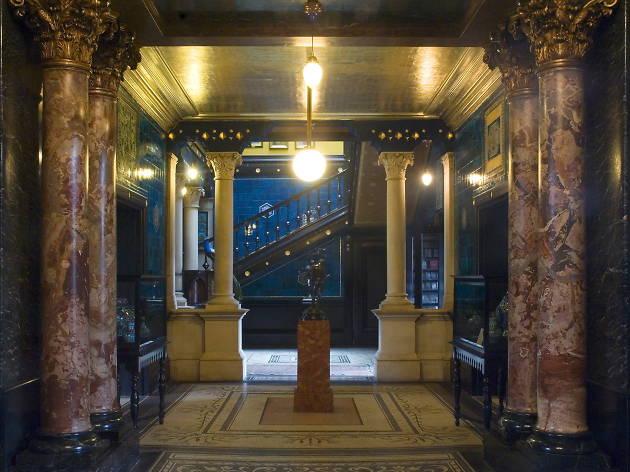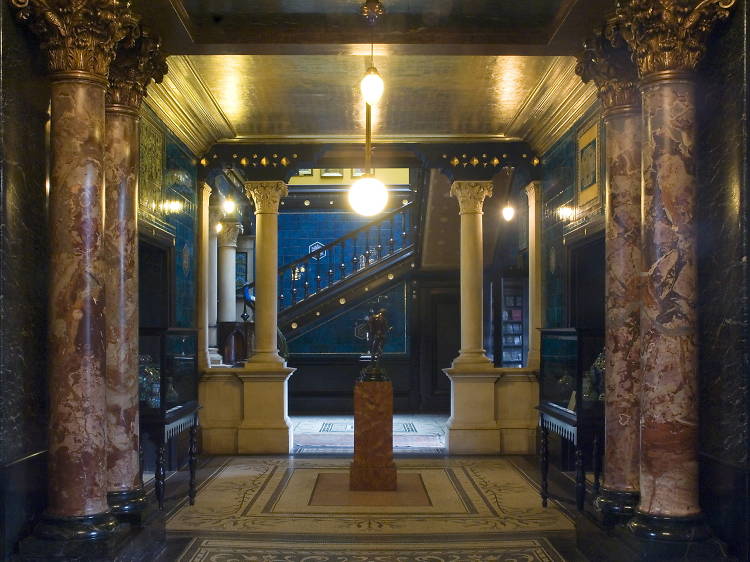 14 weird but wonderful museums in London
From the British Museum to the V&A, London's a world-leader when it comes to big name cultural institutions. But did you know it's also home to a multitude of a smaller, quirkier and more unusual museums too? Read our guide to the weirdest museums our city has to offer.
New exhibitions in London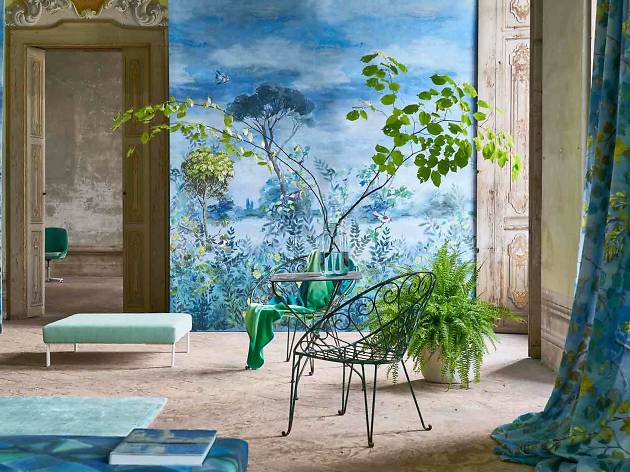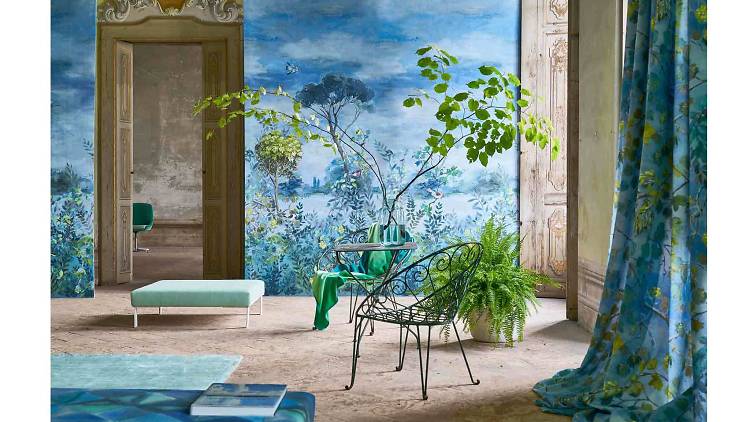 Out of the Blue: Fifty Years of Designers Guild
Get your Laurence Llewelyn-Bowen head on and embrace the wonderful world of home furnishings. Tricia Guild established the Designer's Guild out of frustration at the general beigeness of interior design fabrics available. Fifty years on and her company has become known for its bold, colourful, eclectic taste. 'Anything but boring' could be the motto. This exhibition at the Fashion and Textile Museum in Bermondsey shows how Guild's global travels inspired the fabrics and patterns featured in the designs and how the company grew from occupying one part of shop on the King's Road to being a major brand.
Buy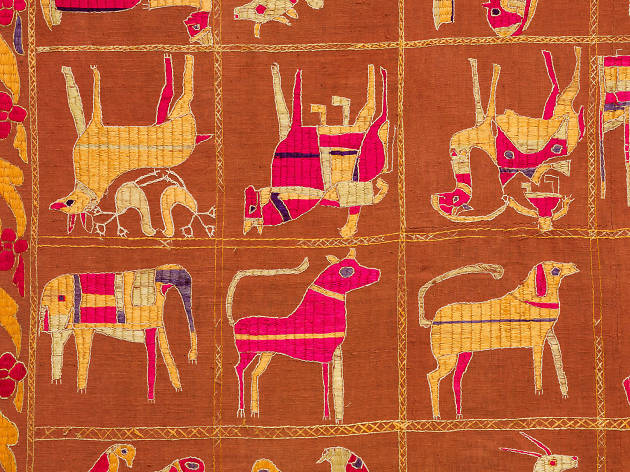 Unbound: Visionary Women Collecting Textiles
London's historic Two Temple Place only stages one exhibition per year. For 2020, they're showcasing a plethora of gorgeous, ornate textiles from across the globe, and the pioneering female collectors who catalogued them. The show includes items from Edith Durham's expansive collection of textiles and clothing from the Balkans, and pieces from Olive Matthews' archive, begun when the collector was only 12-years-old. It's also a good opportunity to see inside this delightfully preserved historic building.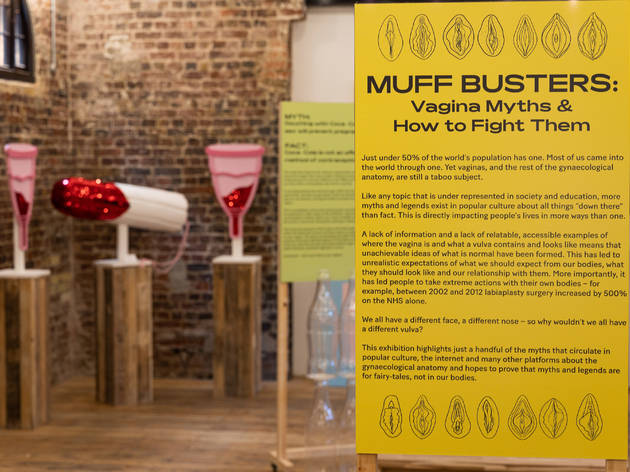 Muff Busters
It's time we stopped fannying around and got real about gynaecology. The opening exhibition for London's brand new Vagina Museum (currently more sparkly than a freshly applied vajazzle) tackles the myths and legends surrounding the 'downstairs area' of roughly 50% of the world's population. Along with debunking a load of basic fibs, it also shows the shocking variety of **really quite weird** things widely taken as vuvla-related truth.  
See more upcoming museum exhibitions