Museums
Discover some of the world's best museums and exhibitions
Syria: A Conflict Explored at the Imperial War Museum
The Syrian conflict has already lasted longer than World War II. Since 2011 it has claimed half a million lives and displaced 11 million people. This new season at the Imperial War Museum attempts to unravel the causes of a war that we're more used to understanding through its effects.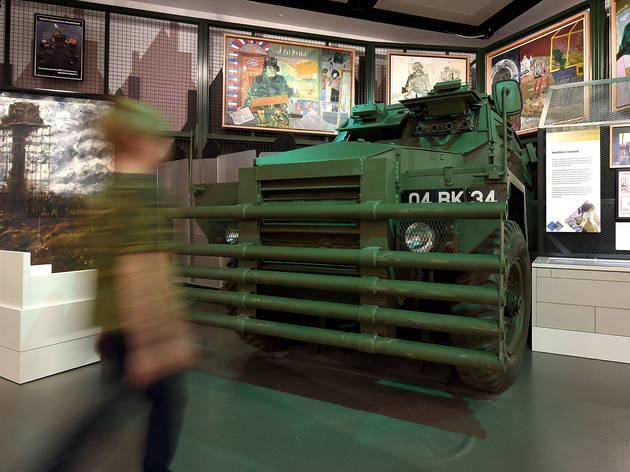 Five things to see at the National Army Museum
Armies are expensive and so are museums devoted to them. Chelsea's National Army Museum (next to the Royal Hospital) has just reopened after a three-year, £24 million redesign. A huge atrium has been carved out of the middle of the building, and the whole place is much lighter and less gloomy than before.
Upcoming museum exhibitions in London
Rachel Kneebone at the V&A
Kneebone's sculpture '399 Days' – originally shown at White Cube in 2014 – is a towering colossus made of porcelain tiles and writhing limbs, and is going to look pretty damn spectacular amongst the objects of Gallery 50a at the V&A. Three other sculptures will also be presented in the Hintze Sculpture Galleries in Gallery 21.
Call Me By My Name: Stories From Calais and Beyond
This exhibition at the brand-new Migration Museum focuses on the migrants of the twenty-first century, whose personal stories often go unheard over the noise of tabloid headlines and bitter debate. Particular focus will be on the Calais 'jungle', the refugee camp that was cleared in October 2016.
See more upcoming museum exhibitions