Art
Art reviews and listings for London's best museum exhibitions and art galleries
Five thing to see at 'Banksy, Greatest Hits: 2002-2008'
Street art maverick Banksy is the nation's graffiti sweetheart. For decades now he's been covering walls around the world with his razor-sharp political observations. From kissing coppers to Molotov cocktails filled with flowers, Banksy – whoever the mysterious man is – has created images intended to both entertain and make you think. He's divisive, though. Some people despise him with hatred so powerfully and overwhelmingly all-consuming that it makes them wish they didn't have eyes. Other people adore him, and are desperate to plaster their flats with prints and editions of his wry observational art. Now Lazinc gallery in Mayfair has pulled together a show of his greatest hits from the years 2002 to 2008, in many ways one of Banksy's golden eras – his equivalent of Picasso's Blue Period, perhaps. Here are just five highlights from this small but packed exhibition.  Image courtesy of Lazinc  'Tesco Value Soup'  A play on Andy Warhol's classic Campbell's soup can, but with a Tesco twist. His Waitrose version isn't quite as good.   Image courtesy of Lazinc Sunflowers from Petrol Station' Van Gogh's famous flowers have been left to wilt, a cathartic statement on the inevitability of death, surely. Image courtesy of Lazinc 'Bronze Rat' Here, Banksy has rendered one of his trademark rats in bronze, alluding to the famed bronzes of Edgar Degas, perhaps.    Image courtesy of Lazinc 'Kissing Coppers' It's impossible to tell you how disappointing it is
Must-see art exhibitions in London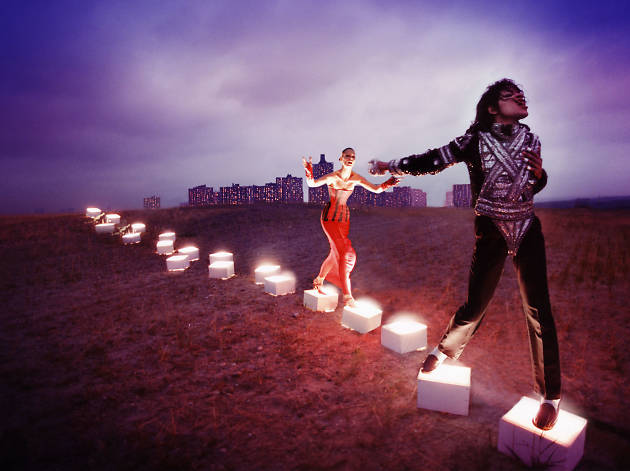 Michael Jackson: On the Wall
HIs every crotch grab sent jolts of ecstasy across the globe, his every spasmodic hip thrust left the world reeling. That's an inhuman level of power for one human to have. It ended up being too much for Michael Jackson, and maybe too much for the rest of us too, which may explain how the National Portrait Gallery can put together a whole show of art inspired by MJ and without it being mega-cheesy or ultra-dull.
Buy tickets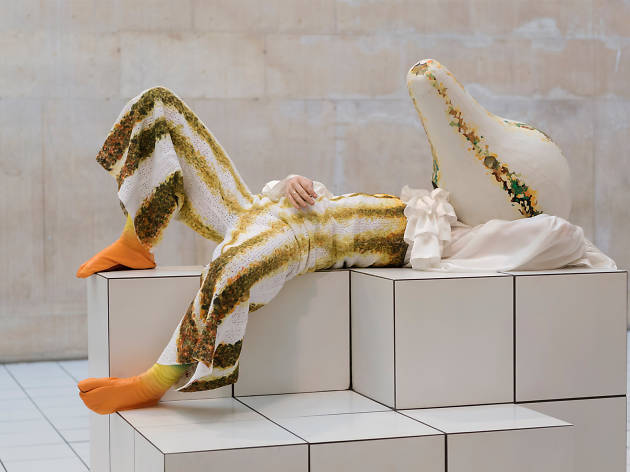 Anthea Hamilton
Imagine you're a squash – as in, a butternut squash. Now imagine what kind of art you would most like, based on your squashy-brained characteristics. For her 2018 Tate Britain Commission for the Duveen Galleries, Anthea Hamilton has created a squash-human hybrid, performed each day by an individual dressed in one of seven outfits inspired by various strains of curcubita (that's for you, 'Gardeners' World' fans). She then picked a collection of nine sculptures from the Tate's existing collection, plus one from The Hepworth Wakefield, that might be of liking to the squash. The pumpkin-friendly artworks are bulbous, ballooning mounds of sculpture – the kind you want to sneakily squeeze. Because, the artist reasons, squashes can't see well so choose their art based on touch. Bonkers, right? But ridiculous as the idea sounds, Hamilton's takeover is a brilliant and irreverent response to basically everything the Tate, as the grand old dame of establishment art, represents and displays. The dark floor of the pretty, neoclassical gallery is covered with over 7,000 white squares, with the sculptures inside various tiled blocks. It looks like a high-end swimming pool, which is the last place you'd expect to find some hard-skinned vegetables (technically fruit, but shh!) doing whatever the hell they want. There are no rules: they can even take a nap. Which is the attitude that makes the whole thing so much fun. The mishmash of sculptures shoves the modernist curves of Henry Moore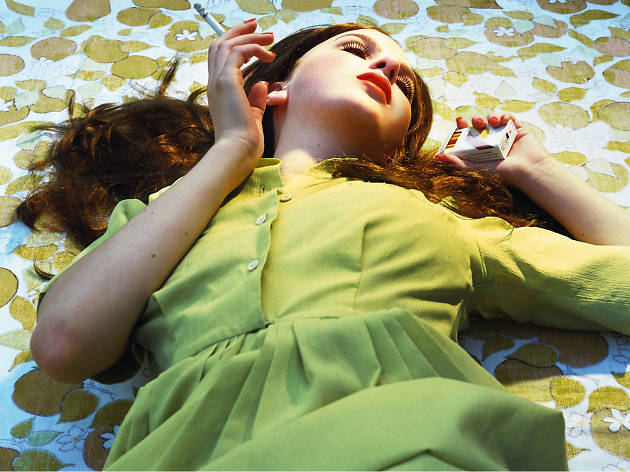 Alex Prager: Silver Lake Drive
You get an eerie sense of déjà vu in this show of American artist Alex Prager's photography. Seeing the drunken parties, suspicious faces and elaborate beach scenes she meticulously stages, you're certain that each scenario is familiar – is it a classic American film you've seen a thousand times but can't quite remember? Is it an old 1970s Coke ad? A vintage sitcom? It's none of these things, it's all fake.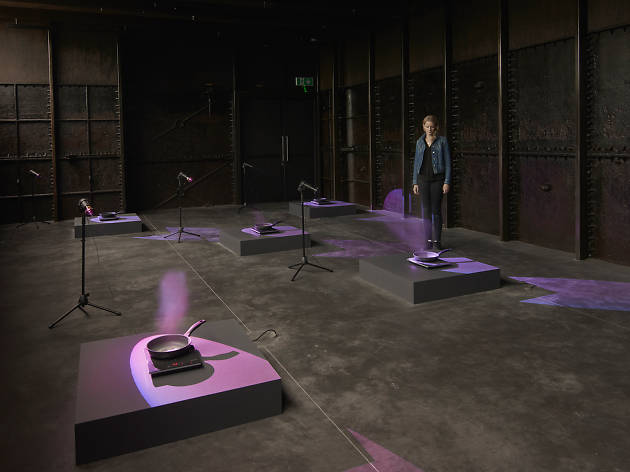 Mika Rottenberg
We're a gluttonous species, us humans. All we want is stuff. Stuff to fill our flats with, stuff to wear, stuff to stuff our faces with. The whole world is geared towards making stuff, selling stuff and buying stuff. Pretty sure that's the first thing you learn in economics class. Argentinian artist Mika Rottenberg knows all about stuff, capitalism, consumerism and all that business. Her show here at the brand new Goldsmiths Centre for Contemporary Art is rammed full of videos and installations that needle, twist and poke at economics, consumerism and commodities. One film finds rows of Chinese women sorting pearls, in turn powering a wheel which puffs flower pollen at a woman with hay fever; every time she sneezes, she produces a plate of noodles. It's a cycle of production for the sake of consumption where women are used and exploited. Again, it's just economics, and it happens over and over in Rottenberg's films here, whether it's a woman hawking her wares along the US/Mexico border or female wrestlers forming a production line that turns fingernails into maraschino cherries. It all just repeats and repeats. A lot of care has been taken here. You enter the pearl film through a pearl shop, the border film through a tunnel, a film about bingo via a giant rotating bingo machine. It's smart, it frames the films and sucks you into their worlds. Not going to lie though, I preferred the installations to the films. An air conditioner steadily drips water into a pot plant, a
See more recommended art exhibitions in London