Art
Art reviews and listings for London's best museum exhibitions and art galleries
Must-see art exhibitions in London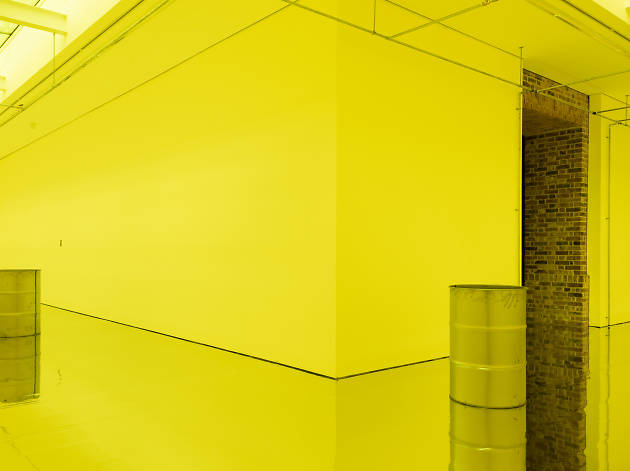 Patrick Staff: On Venus
Life is a mess of toxic, corrosive, acidic substances and ideas in Patrick Staff's work. The young English artist has filled the Serpentine with barrels collecting steady drips of acid from leaking overhead pipes. The ground is a perfectly reflective sickly green, dragging you into a mirror world of grim gunge. And things only get nastier. Acid etchings in one space reproduce newspaper articles, and their half-arsed retractions, about child-killer Ian Huntley coming out as trans – a story that was fake, with the idea of transitioning being used by the media as a mocking, degrading weapon against both the government and Huntley. The other space is given over to a horrifying film featuring found footage of animal abuse on industrial farms. It's stomach-turningly unwatchable seeing these creatures – pumped full of growth hormones, harvested for their skin, fur and meat – being violently abused in grainy, shocking recordings. At first, the show feels a little slight, a little empty, a little unintelligible, but taken as a whole, Staff's intention becomes crystal clear. This is art about transformation and gender, but it's not a celebration. It revels in the brutality of day-to-day queer existence, in the crushing pressure of a society that's constantly bearing down on you, in the destructive power of negative ideas, of forced conformation, of having to figure yourself out in a world that doesn't want you. The artist is dunking the viewer in these barrels of acid and forcing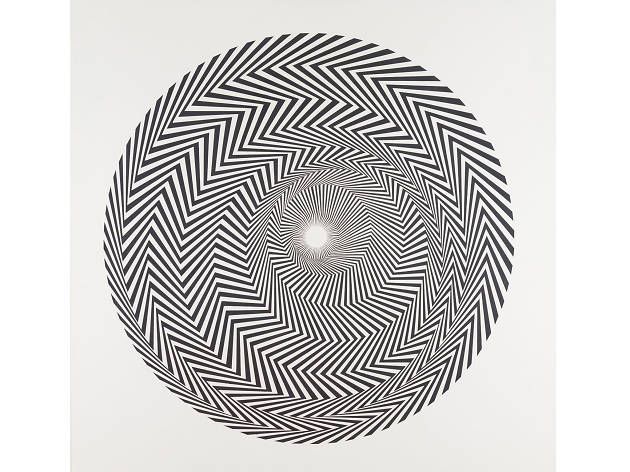 Bridget Riley
Bridget Riley will make your eyes hurt and your brain ache. With her perception-altering lines and colours, it's like the octogenarian grand dame of op art is reaching into your skull, grabbing a fistful of your optic nerves and twisting, pulling and yanking them in a million different directions. Art, at its most basic level, is about looking. An artist uses pigments and shapes to create images which trigger recognition in your brain. 'That's a bowl of fruit,' your brain says while looking at a drawing of a bowl of fruit. But Bridget Riley wanted to push that much, much further. What if the image didn't just enter your brain, but messed with it, affected it, manipulated it. In the op art (short for optical art) movement she helped pioneer, paintings and viewers weren't placed in a passive, one-way relationship, but in an undulating dialogue where the more you look the more you see, and the more you see the more you question what you're seeing. The best room in this show is filled with early black and white paintings and works on plexiglass. They're the purest and most extreme expressions of Riley's ideas. Thick squares squash down into little rectangles, sucking you into an infinite horizon. Circles fade into nothingness, straight lines curve into waves that your eyes just can't latch on to. Everything tingles and wobbles, drifts in and out of focus, the picture planes jiggle and reform. It's art as non-Newtonian fluid. Solid then liquid and back again. It's all about co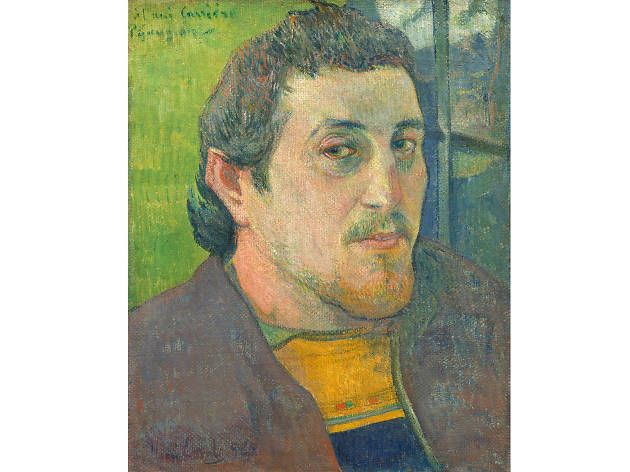 Gauguin Portraits
It's not easy to like Paul Gauguin. He was, in almost every way, an absolute prick. He abandoned his wife and five kids, liked to paint himself as Jesus, called provincial French people 'savages', married a child, used his Western dominance to shag half of Tahiti and died of syphilis as a miserable, lonely old man. So how do you deal with his art (in this case his portraiture)?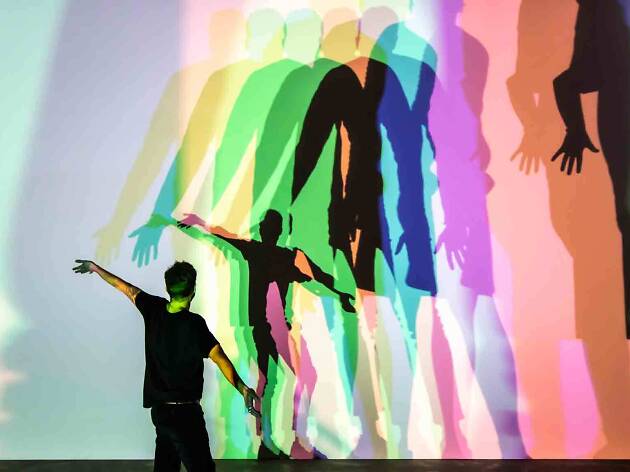 Olafur Eliasson: In Real Life
Olafur Eliasson does epic like few others. The Danish-Icelandic artist was last at Tate Modern in 2003 with 'The Weather Project', a monumental installation that transformed the Turbine Hall into a pulsating, hazy sunset. This time, they're showing 40 works, including many large-scale installations, made throughout his career.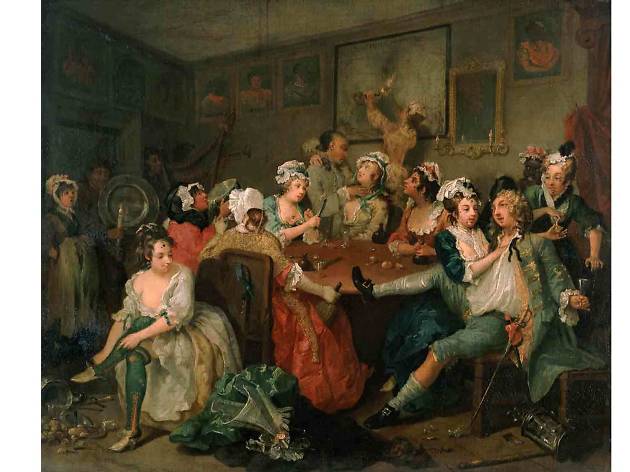 Hogarth: Place and Progress
With impeccable timing, Sir John Soane's Museum has gathered together for the first time all of William Hogarth's series, including 'A Rake's Progress' and 'Marriage A-la-Mode'. The timing is great because the highlight here is 'Humours of an Election' (1754), in which a bogus general election goes from bad to worse, amid corruption, violence and national division, and in which literally every other character looks like Boris Johnson, including some of the animals.
See more recommended art exhibitions in London