Art
Art reviews and listings for London's best museum exhibitions and art galleries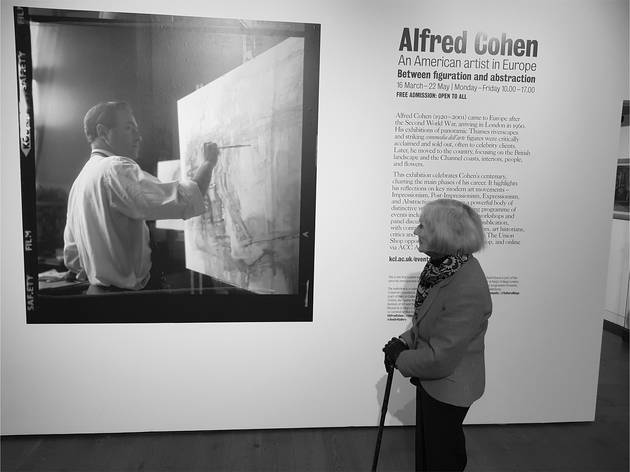 Covid-19 closed this widow's exhibition of her husband's art after just one day, so we put it online
On the morning of March 16, 90-year-old Diana Cohen travelled from Norfolk to Bush House in London for the opening of 'Alfred Cohen: An American Artist in Europe', a retrospective of her late husband's work and the first public exhibition of it since 2001, the year he died. But by that evening the show had been formally closed to the public as part of London's coronavirus lockdown. The product of 20 years work, and a labour of love on the part of Diana Cohen and Max Saunders (the artist's stepson and co-curator of the show), it had been open less than 24 hours. Alfred Cohen was born in Chicago in 1920, the son of Latvian immigrants to the United States. His American art education preached the virtue of all things French and, not long after the Second World War, he moved to Paris, the first step in a new life that ended with his permanently relocating to Britain. His paintings – many of which are landscapes – are a pool of different influences swirling together. There are river views bearing the wispy imprint of Impressionism; a patchwork of blocky, boldly coloured rooftops in a borderline abstract manner; and a parade of joyfully creepy carnivalesque characters completed along the wobbly, whimsical lines of Marc Chagall. Best of all, he painted countless images of London and the Thames, filled with nods to Whistler and Monet, but imbued with something more modern and melancholy. They're empty, quiet vistas – and they feel weirdly appropriate for right now. The exhibition is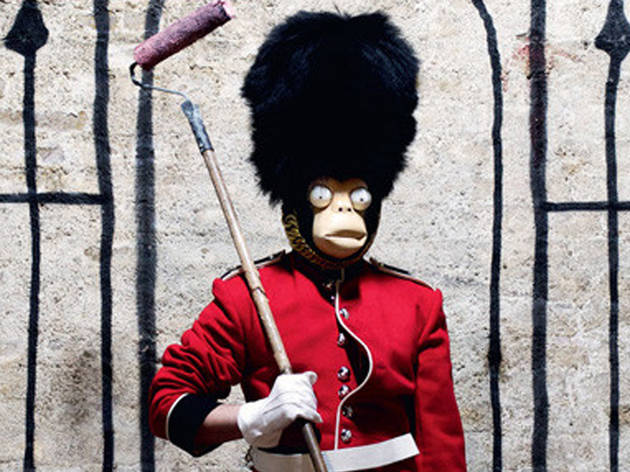 This Banksy is on sale for around £100, and it might look a little familiar
Back in 2010, we got everyone's favourite anti-establishment maverick-with-a-spray-can – none other than Mr Banksy himself – to do a Time Out cover. It was, as you can no doubt imagine, hugely popular. Time Out wasn't free back then, you actually had to PAY to read all of our brilliant content. I know, incredible. Out in the shops you'd get the Banksy cover with all of our cover lines on it, but subscribers got a special edition that was just the image and our logo. Here are the two covers side by side: Banksy Now, London auction house Tate Ward is hosting an online sale, and our Banksy subscriber cover (it could be one of our cover posters, but we think it's the subscriber version of the magazine cover) is one of the lots. It currently has an estimate of £100-£200 – for something that would have cost just £2.99 in the shops. Even considering inflation, that's a pretty good return on investment. So there you go, reading Time out could make you rich in the future. It's just another thing we do for you. You're welcome. Bid on the Time Out Banksy cover here. And then when you're done with that, find more art here.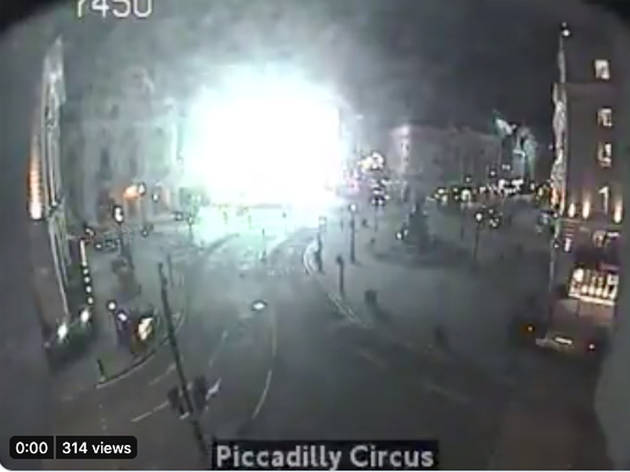 These videos of empty London streets are eerily beautiful
Last night, the pubs, restaurants and cinemas of London all closed their doors as part of new government regulations in the battle against coronavirus. For how long, we don't know, but this was the first night of a new London, a city brought to a standstill by a terrible, terrifying virus.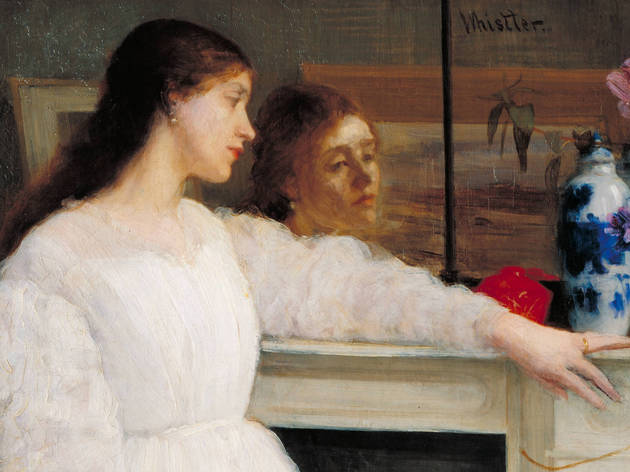 Here are five paintings that perfectly express the boredom of isolation
Art is full of bored-looking people. Take a walk through any museum or gallery around the world (when they re-open, obviously) and you'll see hundreds of faces expressing nothing more than ennui. That's because sitting for portraits is a tedious business, what with spending all those hours sat still doing absolutely nothing. Sound familiar?
Must-see art exhibitions in London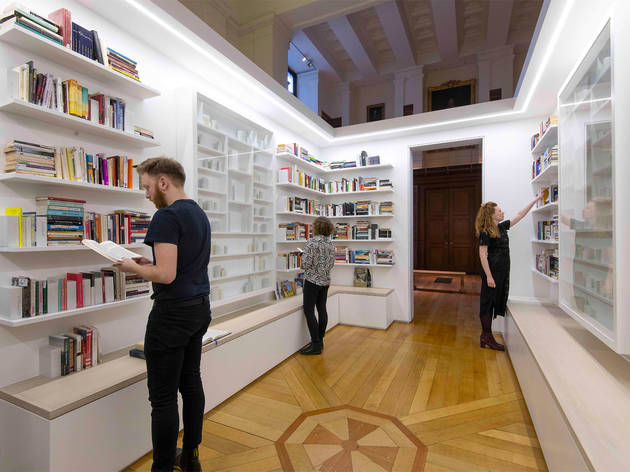 Edmund de Waal: Library of Exile
It stings the heart, this installation by Edmund de Waal. The ceramicist and author has lined the walls of his room within a room in the British Museum with books by writers in exile. Albert Camus's 'Exile and the Kingdom', Jean Rhys's 'Wide Sargasso Sea', Ovid's 'Metamorphoses'. Shelf after shelf of stories written by people far from home, thinking of home.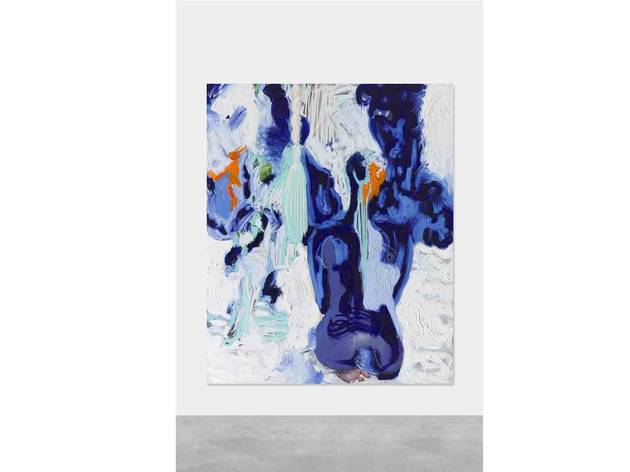 Donna Huanca: Wet Slit
Donna Huanca's art drips, melts, trickles and slithers through the gallery. It coats and covers every inch of this brightly lit space. Plastic sheeting lines the walls like the space is being prepared for something very, very messy. An ice sculpture – big crystalline blocks filled with blue hair-like fibres – drips, drips, drips into a pool.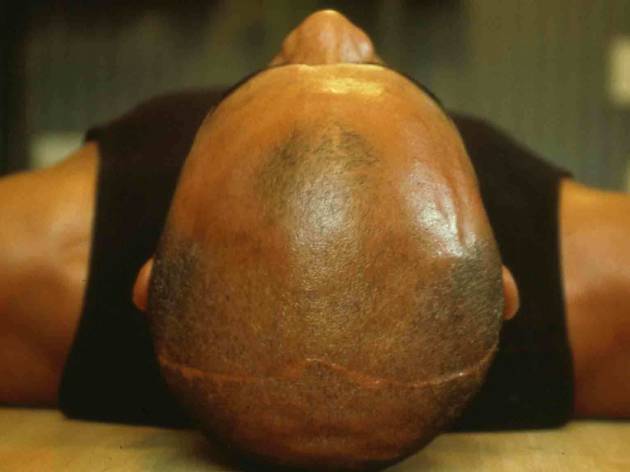 Steve McQueen
This is heavy art. The deeper you go into Steve McQueen's exhibition, the more each work seems to weigh down on your shoulders. Which won't surprise anyone who's seen the English artist's Oscar-winning films. Whether dealing with sexual addiction in 'Shame' or the brutal history of slavery in '12 Years a Slave', he likes to drop a titanic, hulking weight on you and force you to confront it. His visual art's no different. Each work here hits with a thud. One of the first is a slideshow of images selected by NASA to be sent into space to represent life on earth. Sunsets, music, art, maths. No poverty, conflict, disease or pain. It's an important opening statement, because the rest of the art here is built to totally undermine that veneer of pleasantness. 'Static' is a huge screen showing a helicopter's eye view of the Statue of Liberty right after it re-opened post-9/11. You spin around it, taking in the streaked copper degradation to its serious, austere face. The liberty it once promised, the freedom and welcoming embrace, all decaying right in front of you. McQueen's fingers poke and prod at actress Charlotte Rampling's eye in a video nearby, dancing between tenderness and violence. He tugs viciously at his own nipple in another closeup work. It's all too close, too tense. 'Western Deep' sends you down on a claustrophobic, endless journey into the world's deepest gold mine: a grim film of grim working conditions which exist only because human greed demands it. 'Ashes' is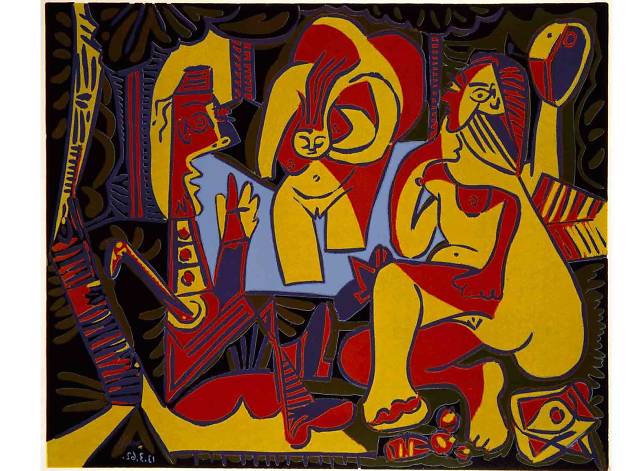 Picasso and Paper
Of all the things the world needs in 2020, another effing Picasso show is not one of them. There have been countless major Pablo exhibitions in London over the past decade. Hell, I'm tired of typing the word Picasso, let alone looking at the bloke's art. But the British public seems to have the same appetite for Pablo as it does for binge drinking and vomiting on the high street on a Saturday night, and British art institutions just can't seem to stop pulling the Picasso pints. Now the RA is offering up a little snifter of the great Spanish artist's works on paper. But – annoyingly and obviously – it's still great, because Picasso is great. Of course he is, the bastard. And he was as obsessed with paper as he was with every other material. Throughout his career he used it for sketches, preparatory drawings, etchings and full-blown works. He drew on scraps of paper, on envelopes and newsprint, and some of it is stunning. Even the animal cut-outs from when he was nine years old are good. And by the time he moved to Paris in his late teens he was unstoppable. 'The Frugal Meal' is a heart-wrenching etching of desolate misery, 'Woman with Lock of Hair' is a morass of blue sadness. His Rose Period brings stony faces peering out of ochre walls before the influence of African art sets everything bursting apart into the birth of cubism. There are inventive cut-outs and collages of newsprint and coloured paper, facial features exploding into geometric shapes. The work is a whirlw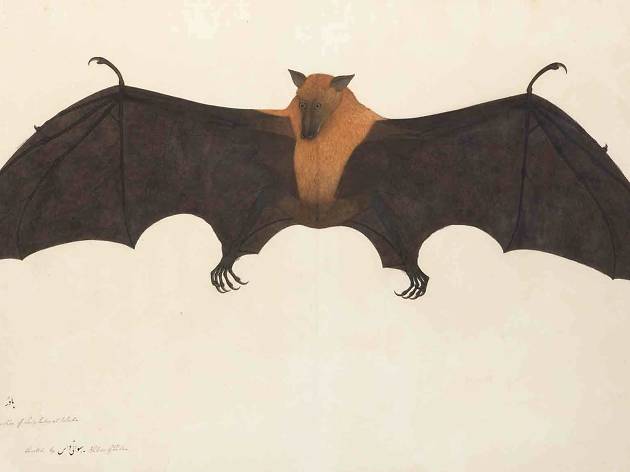 Forgotten Masters: Indian Painting for the East India Company
Colonialism didn't just come for the minerals, spices and priceless artefacts, colonialism came for the art too. As the East India Company tightened its grip on the Indian subcontinent in the nineteenth century, it also grabbed at the arts of the places it was occupying. This gorgeous show brings together botanical, portrait and everyday scene paintings commissioned by wealthy European patrons. And if nothing else, you have to admit they had taste. The artists they commissioned were the masters of their fields – the greatest miniaturists, portraitists and textile designers of their generations – and now they were in the employ of Westerners. Their work has always been anonymised as 'Company Painting', but now, here, the artists are taking centre stage. There's compromise involved in that transaction. The patrons didn't want traditional painting, they wanted watercolours on English paper, they wanted European art, but had to get it with local artists. So Indian artists used European materials, twisting Eastern forms into Western shapes. The best work is botanical and zoological. The swirling yam by Chuni Lall, the spiralling squash by Rungiah, the hungry stork by Shaikh Zain ud-Din, the cheeky bat with a boner by an artist from the circle of Bhawani Das. The composition of textile designers, the microscopic detail of miniaturists, it's all here. Yellapah of Vellore captures ascetics and pujaris, but soldiers in British uniform, too. Ghulam Ali Khan paints dense groups o
See more recommended art exhibitions in London