Art
Art reviews and listings for London's best museum exhibitions and art galleries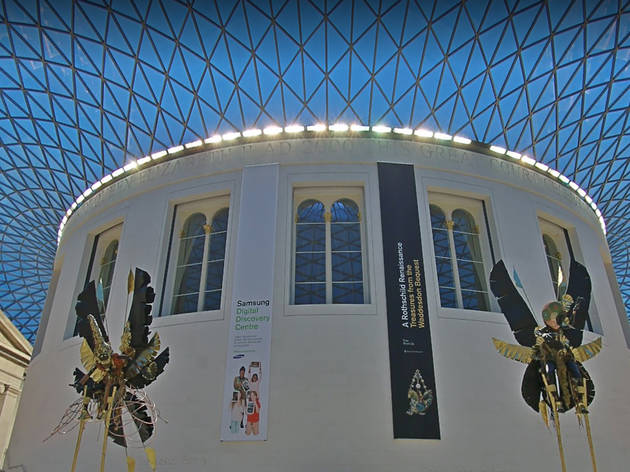 You can do virtual tours of almost every major London museum and gallery
Life without art and museums is just a whole lot of Netflix and cheap lager, that's what self-isolation has taught me so far. Good heavens, I miss museums. The smell, the light, the people, the ART. I really miss art. But it's good to know that way before everything went crazy, most of London's museums digitised their collections and even created virtual tours of their spaces. From Tate Modern through to the Natural History Museum, here are our favourite virtual tours of our most beloved London cultural institutions. Tate Modern Photograph: Facebook/Tate   The Tate's collection is staggering: Monet, Picasso, Rothko, all the big names. In this tour, Tate Modern's director Frances Morris takes you on a tour of one of the Tate's new buildings, showing you works by Louise Bourgeois, Carl Andre and plenty of others. For some reason, Nick Grimshaw's there too. I don't know why. I don't like it. The Courtauld Gallery of Art Photograph: Courtauld   This is a virtual tour of a museum that was shut even before the current crisis. The Courtauld's been closed for refurbishment for ages, but cleverly created this digital tour for posterity's sake. It's room by room, so start at the beginning with Cranach the Elder's 'Adam and Eve', scoot through the portraits of old dead people in room four and then head straight for the Impressionist and modernist delights of rooms six and seven. Van Gogh, Manet, Kandinsky? Yes please! The National Portrait Gallery Photograph: National Portrait Gall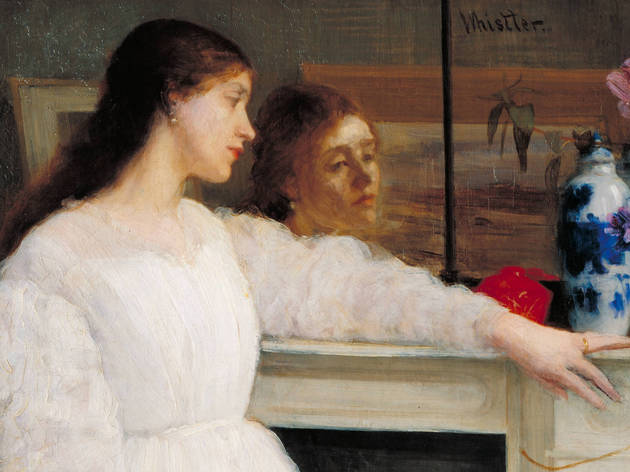 Here are five paintings that perfectly express the boredom of isolation
Art is full of bored-looking people. Take a walk through any museum or gallery around the world (when they re-open, obviously) and you'll see hundreds of faces expressing nothing more than ennui. That's because sitting for portraits is a tedious business, what with spending all those hours sat still doing absolutely nothing. Sound familiar?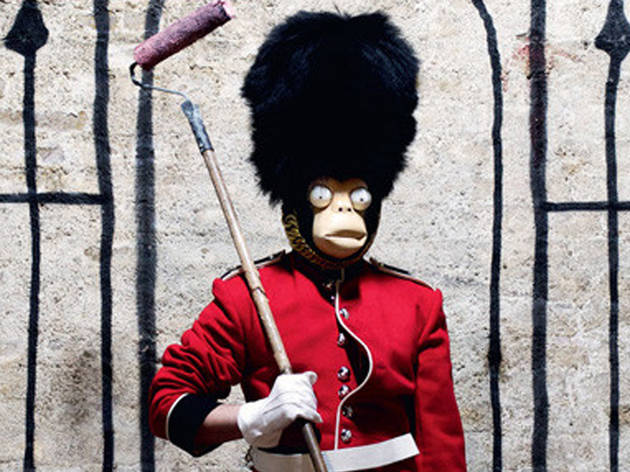 This Banksy is on sale for around £100, and it might look a little familiar
Back in 2010, we got everyone's favourite anti-establishment maverick-with-a-spray-can – none other than Mr Banksy himself – to do a Time Out cover. It was, as you can no doubt imagine, hugely popular. Time Out wasn't free back then, you actually had to PAY to read all of our brilliant content. I know, incredible. Out in the shops you'd get the Banksy cover with all of our cover lines on it, but subscribers got a special edition that was just the image and our logo. Here are the two covers side by side: Banksy Now, London auction house Tate Ward is hosting an online sale, and our Banksy subscriber cover (it could be one of our cover posters, but we think it's the subscriber version of the magazine cover) is one of the lots. It currently has an estimate of £100-£200 – for something that would have cost just £2.99 in the shops. Even considering inflation, that's a pretty good return on investment. So there you go, reading Time out could make you rich in the future. It's just another thing we do for you. You're welcome. Bid on the Time Out Banksy cover here. And then when you're done with that, find more art here.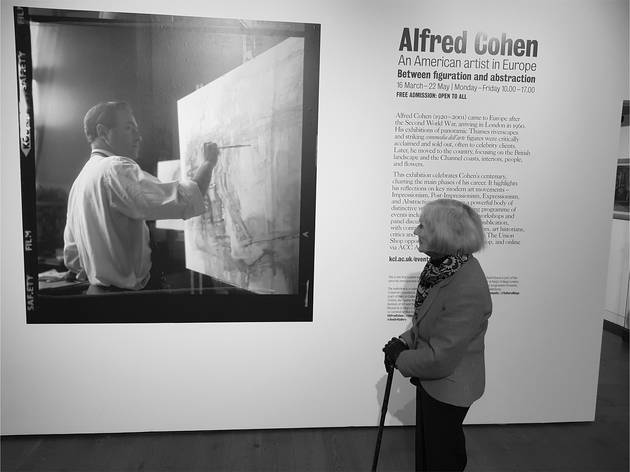 Covid-19 closed this widow's exhibition of her husband's art after just one day, so we put it online
On the morning of March 16, 90-year-old Diana Cohen travelled from Norfolk to Bush House in London for the opening of 'Alfred Cohen: An American Artist in Europe', a retrospective of her late husband's work and the first public exhibition of it since 2001, the year he died. But by that evening the show had been formally closed to the public as part of London's coronavirus lockdown. The product of 20 years work, and a labour of love on the part of Diana Cohen and Max Saunders (the artist's stepson and co-curator of the show), it had been open less than 24 hours. Alfred Cohen was born in Chicago in 1920, the son of Latvian immigrants to the United States. His American art education preached the virtue of all things French and, not long after the Second World War, he moved to Paris, the first step in a new life that ended with his permanently relocating to Britain. His paintings – many of which are landscapes – are a pool of different influences swirling together. There are river views bearing the wispy imprint of Impressionism; a patchwork of blocky, boldly coloured rooftops in a borderline abstract manner; and a parade of joyfully creepy carnivalesque characters completed along the wobbly, whimsical lines of Marc Chagall. Best of all, he painted countless images of London and the Thames, filled with nods to Whistler and Monet, but imbued with something more modern and melancholy. They're empty, quiet vistas – and they feel weirdly appropriate for right now. The exhibition is
Must-see art exhibitions in London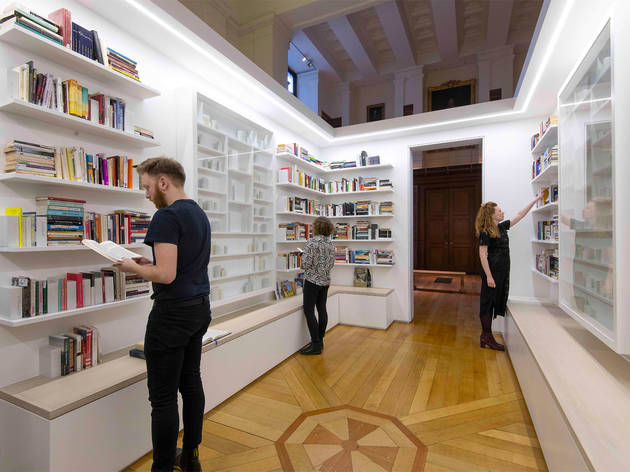 Edmund de Waal: Library of Exile
It stings the heart, this installation by Edmund de Waal. The ceramicist and author has lined the walls of his room within a room in the British Museum with books by writers in exile. Albert Camus's 'Exile and the Kingdom', Jean Rhys's 'Wide Sargasso Sea', Ovid's 'Metamorphoses'. Shelf after shelf of stories written by people far from home, thinking of home.
See more recommended art exhibitions in London
All future art exhibitions in London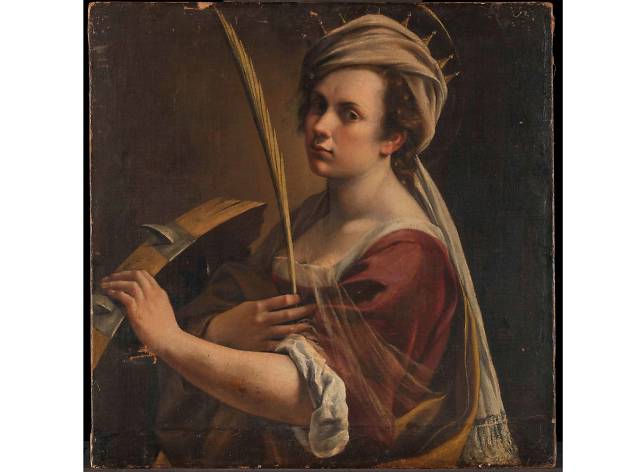 Artemisia
In July 2018, the National Gallery acquired 'Self Portrait as St Catherine of Alexandria' by Artemisia Gentileschi. It is the first painting they've owned by the Baroque artist and it very slightly boosted their collection of works by female artists (shamefully, the gallery only owns 20 artworks by female artists in a collection totalling 2,300). They're now re-doubling their efforts to promote Artemisia's talents with this major solo show. Along with the 'St Catherine' image, the exhibition will feature major loans from private and public collections, including several paintings only recently attributed to the artist. It's art not to miss-isa. Sorry.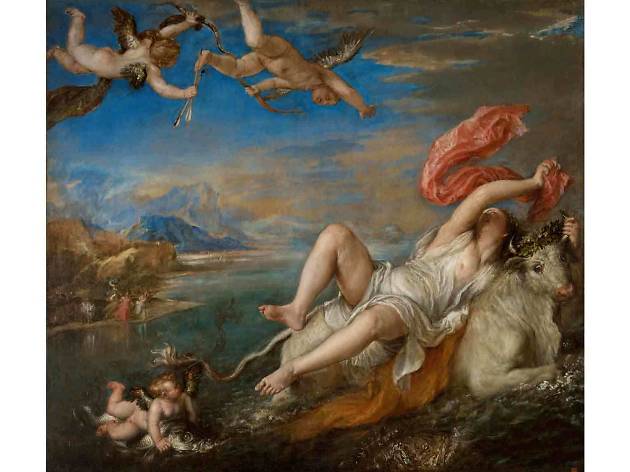 Titian: Love, Desire, Death
For the first time in more than 400 years, Titian's six mythological paintings are going to be reunited. Based on the Greek myths recorded by Ovid, the exhibited artworks include 'Diana and Actaeon' and 'Diana and Callisto', both favourites of the artist Lucian Freud (he once described Diana's "amazing toes" and re-painted one of his own nudes after seeing how Titian tackled a belly button). When they were painted, Titian called them "Poesie", which means they're the visual art version of poetry. Whatever word you want to use, the simple fact is this: they're stunning. Don't miss.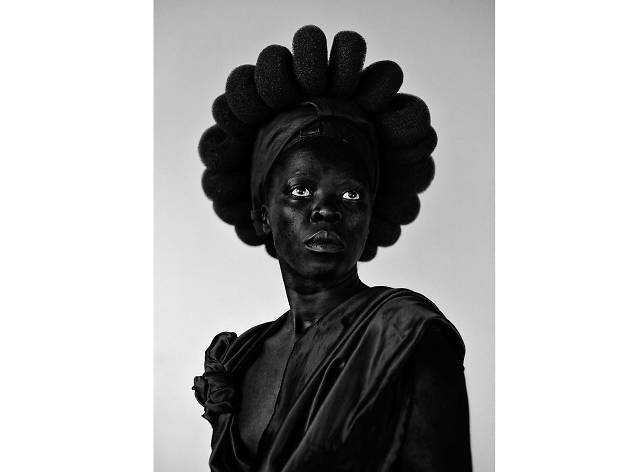 Zanele Muholi
This mid-career survey of South Aftrican visual activist Zanele Muholi captures the breadth and power of an extensive body of work dedicated to presenting a multifaceted view of black LGBTQI+ individuals. Muholi's long-running projects include a substantial collection of self-portraits, many of which were made on trips abroad. The artist's experiences of racial profiling at airports and hotels inspired a phenomenal series of images referencing and commemorating episodes in their personal history and the political landscape of South Africa. Also included in the show are examples of Muholi's portraiture, many of which show black lesbians or trans people. 
See more upcoming art exhibitions