1/5
Andrew Brackenbury / Time Out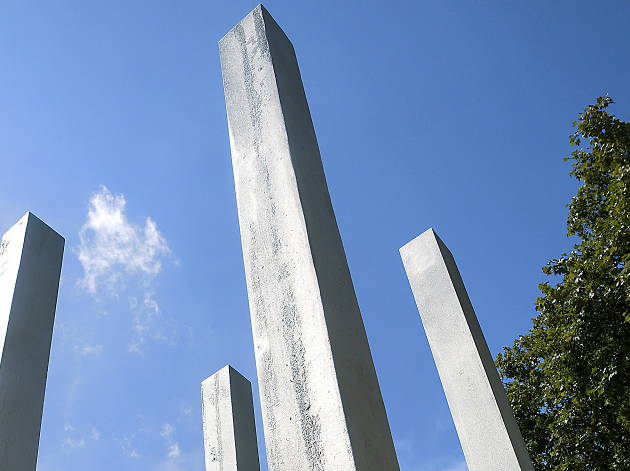 2/5
Michelle Grant / Time Out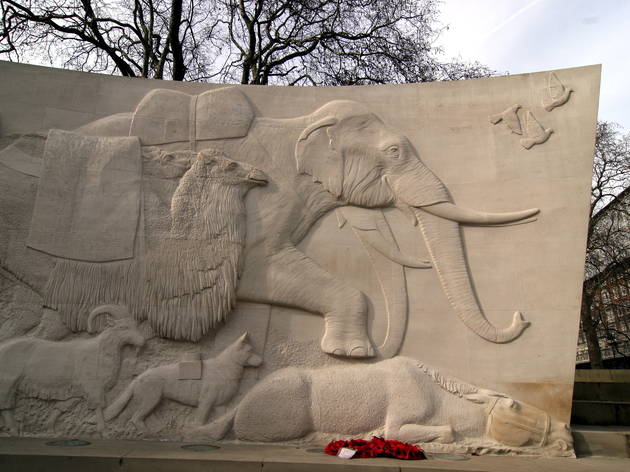 3/5
Heloise Bergman / Time Out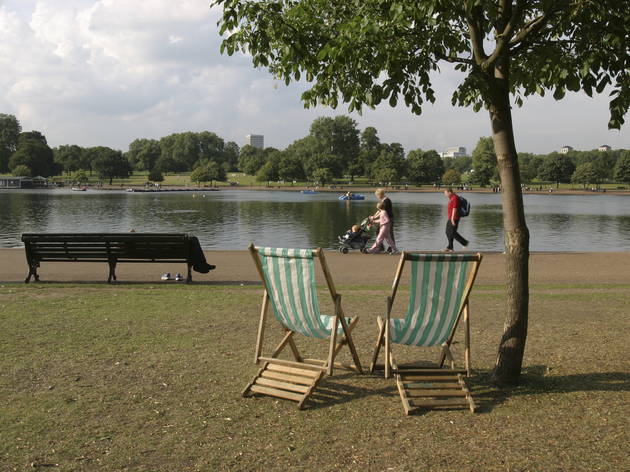 4/5
Jonathan Perugia / Time Out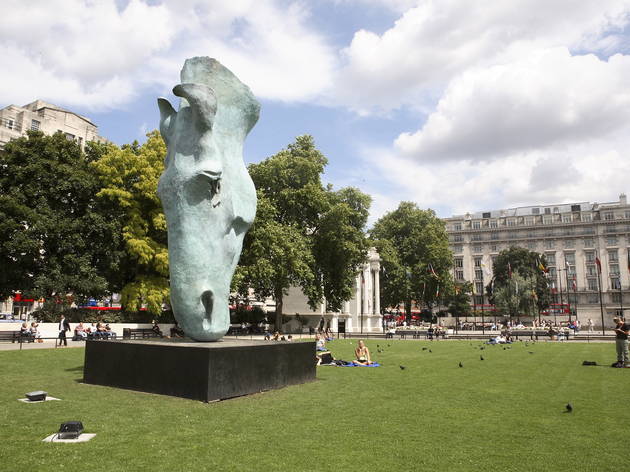 5/5
Michelle Grant / Time Out
At 1.5 miles long and about a mile wide, Hyde Park is one of the largest of London's Royal Parks. The land was appropriated in 1536 from the monks of Westminster Abbey by Henry VIII for hunting deer and, despite opening to the public in the early 1600s, was only frequented by the upper echelons of society. London's oldest boating lake, The Serpentine, is at the bottom of Hyde Park. It's not especially beautiful but is home to ducks, coots, swans and tufty-headed grebes, and is also of great historic interest. It was a hotspot for mass demonstrations in the nineteenth century and remains so today. The legalisation of public assembly in the park led to the establishment of Speakers' Corner in 1872 (close to Marble Arch tube), where political and religious ranters – sane and otherwise – still have the floor. The park perimeter is popular with skaters, as well as with bike riders and horse riders. If you're exploring on foot and the vast expanses defeat you, look out for the Liberty Drives (May-Oct). Driven by volunteers (there's no fare, but offer a donation if you can), these electric buggies pick up groups of sightseers and ferry them around. The Joy of Life fountain, next to Aldford Street North Gate, alongside Park Lane, is a popular spot for splashing around in when the weather heats up.
Venue name:
Hyde Park
Contact:
Address:

London
W2 4RU

Transport:
Tube: Queensway/South Kensington/Hyde Park Corner/Lancaster Gate
Do you own this business?
British Summer Time: Phil Collins

You don't need to be a soft rock aficianado to adore Phil Collins' ability to crack out a winning tune. Big Philly will kick off  British Summer Time 2017 by firing through his canon of hits including 'Another Day In Paradise', 'Easy Lover', 'Against...

Rock and indie

Friday June 30 2017

British Summer Time: Green Day

Veteran punksters Green Day are the latest act to join the stellar list of British Summer Time festival headliners. Despite almost three decades in music they are still riding high on speed-driven rock, blistering ballads and are a real force to be reckoned...

Punk and metal

Saturday July 1 2017

British Summer Time: Justin Bieber

Biebs' renaissance in the last few years has opened up his fans beyond the tween market meaning this won't simply be a tween scream-fest but a waltz through JB's recent monster hits. However, the blonde bombshell does have a rollercoaster ride with fame...

Moretti Gran Tour

This festival celebrating authentic Italian cuisine and culture is back for the summer and this year it's offering Londoners a 4D immersive sensory experience of Italy. Londoners will get to explore the country through an array of aromatic rooms, beginning...

Food and drink events

Monday July 3 2017 - Friday July 7 2017

Free

Major League Baseball

Hyde Park will be transformed into giant baseball field for an all-American 4th of July party with 'reps' (i.e. not the actual teams) from Boston Red Sox and Los Angeles Dodgers facing off for a ball game. England cricket stars Jos Buttler and Alex Hales will...

British Summer Time: Kings of Leon

Seven albums in and the Kings continue to serve up epic rock that simply belong in arenas, stadiums and massive parks. If you've only been listening to them through headphones on the tube it's time to enjoy 'Use Somebody', 'Sex On Fire', 'Wait For Me',...

Rock and indie

Thursday July 6 2017

The Killers

The toe-tapping rockers fronted by the flamboyant Brandon Flowers headline with support from Elbow, Tears for Fears, White Lies, Cold War Kids, British Sea Power, Mew, Mystery Jets, The Strypes, Alex Cameron, Glassmaps, Clean Cut Kid, Callum Beattie,...

Rock and indie

Saturday July 8 2017

British Summer Time: Tom Petty & The Heartbreakers

In many ways this something of a homecoming gig for Petty and his heartbreaking gang as they first came to the UK 40 years ago and were instantly feted by people hooked on their unadulterated country rock.They rarely play live now so it's a huge coup...

Rock and indie

Sunday July 9 2017

Show more
You may be interested in:
Average User Rating
4.4 / 5
Rating Breakdown
5 star:

9

4 star:

10

3 star:

1

2 star:

0

1 star:

0
Simply the best park in the world. I recommend the Serpentine, I love spending my time there, looking at the lake and relaxing myself. It doesn't even look like London, it makes you feel like you are at the sea, completely far from the crowded city. There are a lot of things to do as well: you can have an hot dog, skating or skateboarding, rent a little boat, have a picnic, but my favourite entertainment is sitting and looking at people doing this activities.
Another very nice part is the 'Italian garden', which looks like a little oasis in the middle of the nature.
Basically in Hyde Park you could spend a whole day without getting bored.
Media is no longer visible.
Every time I went London I always ended up with taking a stroll around Hyde Park. I could be because it is so central. Whenever you need a rest from the traffic and the noise, just a short stroll into the park, and you feel that you are a million miles away from London.
Hyde Park is great, but it lacks one feature near the Serpentine which is a bandstand. It would be great to have live ensembles performing in the park on a regular basis. My band was sponsored to perform on the bandstand at Finsbury Sq in the City of London and the crowds gathered during their lunch period and enjoyed it. The same can be done in Hyde Park if someone takes the initiative and arranges it. What type of music would you like to hear during your lunch period if you went to the park? Send your answer via this website http://www.steelbandhire.com/
Came for a day trip to London last year, the most relaxing and enjoyable part was the stroll around Hyde Park. We sat and had a picnic by the lake then fed the ducks. We also had a stroll around Diana's memorial fountain...Beautiful :-) Putting it simple, Strolling around Hyde Park is a must do for anybody visiting London!!
i'm bob dylans greatest bbc radio request writer: david miedzianik ROTHERHAM RIVERSIDE LIBRARY ROTHERHAM SAOUTH YORKSHIRE MY STUFF: GOOGLE SEARCH miedzianik SAY...med-gen-nick: LOVE YER XXX MADDONNA: VISIONS OF MADDONA bob dylan ??? eh ??? saw yer september 11th 2008 wembley stadium london in think ???