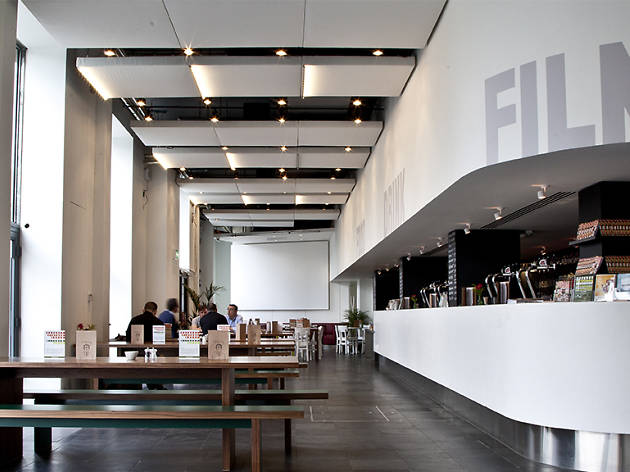 The Picturehouse has only been open since 2011, but already it's impossible to remember Hackney without its four-screen cinema. Downstairs, on the ground floor the bar/café (we recommend the burgers) is always buzzing. The programming is a bang-on mix of top-of-the-range mainstream and artier films – and if you're after blockbuster bangs, make sure you book for screen one, with its beast of a screen, big sound and steep incline for uninterrupted viewing. On the top floor is the Hackney Attic venue, home to music quizzes, open-mic nights and all manner of live events.
Venue name:
Hackney Picturehouse
Contact:
Address:
270 Mare St
London
E8 1HE

Transport:
Rail: Hackney Central Overground
Do you own this business?
Polish-born Pawlikowski has already filtered his daring background in documentaries (for which he chewed the breeze with an extreme Russian nationalist and hung out with a crazed Serbian warlord) into two exceptional features, both made and set ...

Read more

Prepare to feel old: Giuseppe Tornatore's wistful, honey-glazed ode to nascent cinephile pleasures, already something of a nostalgia piece when it first hit our screens in 1989, is 25 years old. Now, to prepare to feel young again: returning to ci...

Read more

An evolution of the tech-heavy Hollywood blockbuster, the 'Planet of the Apes' franchise is a Darwinian dream come true. These movies have captured a soulfulness that's different from anything else out there. 'Apes' wrangler, director and co-writ...

Read more

It seems third time's the opposite of lucky with animated franchises. Like 'Toy Story' and 'Ice Age' before it, the 'Despicable' series has made the short trip from lovably madcap to tedious in three films (not counting the actually-kind-of-terrif...

Read more

If you have a problem with fart gags and scatological slapstick... why are you reading a review for a movie called 'Captain Underpants'? Adapted from the hugely popular series of knockabout kids' books by American author Dav Pilkey, this hectic ca...

Read more

Music sounds better when you're on the road. In 'Baby Driver', 'Shaun of the Dead' director Edgar Wright takes the car-chase action film – loaded with tyre squeals – and weds it to a cracking jukebox playlist. The result is the most supercharged p...

Read more

You might already know how the evacuation of Dunkirk in May 1940 turned out: how over 300,000 mainly British troops escaped from the beach and harbour of a northern French port while being bombarded by the Nazis. But the power of Christopher Nolan...

Read more
You may be interested in: