The Boy with Tape on His Face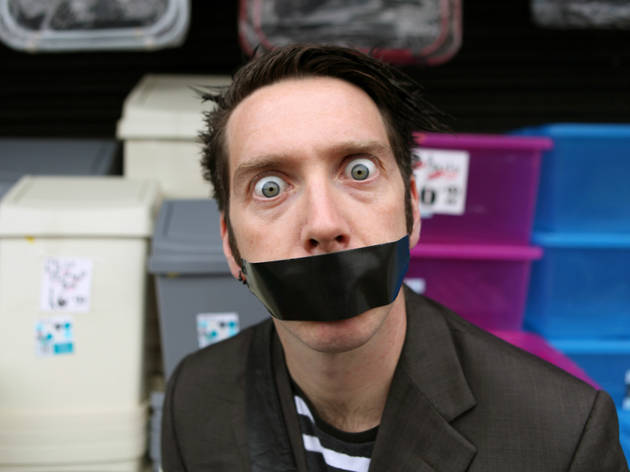 He was the hit of the 2012 Edinburgh Fringe, selling out one of the festival's biggest venues in a year when ticket sales were slow. Now Sam Wills (aka new-wave silent comedy sensation The Boy With Tape On His Face) finds himself in a grand West End theatre, can his modern take on vaudeville compete with the jukebox musicals? Yes it can.
As the audience take their seats, Wills – who spends the show gagged with his trademark gaffer tape – is sat on stage, examining his future playthings. He doesn't say a word over the next 70 minutes, as he builds elaborate contraptions and puppets out of everyday objects, and picks on punters to take part in childlike challenges with him on stage.
The laughs come as Wills cleverly reveals where his complex set-ups have been heading, and although the throwaway gags are witty, his jokes are most impressive when they develop into routines, with one prop being used in numerous ways for multiple laughs. Wills backs these reveals up with impressive physical comedy skills, whipping the audience into hysterics with just a confused look or a quick gesture.
Unlike his previous show, there's now a slightly sinister edge to the seemingly innocent Tape Face character – watching a couple being directed to kiss, when they clearly didn't want to, was excruciatingly awkward. But mostly this is harmless, playful, celebratory fun that's a perfect fit for a Christmas run, and the big, interactive finale will leave a warm feeling in your mince-pie-filled belly.