Five questions about the 'Alan Partridge: Alpha Papa' trailer
The first footage of Steve Coogan's cops 'n' cardigans caper is here. Here's what we want to know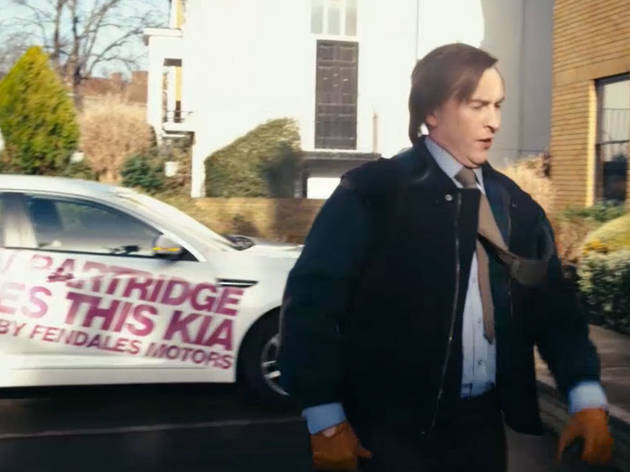 1/5
Is there anything Alan can't blag?
It seems Alan's knack for wangling freebies has come on a bit since the days when he was foisting shop-soiled Terry's Chocolate Oranges on hotel staff – check out the paint job on that South Korean saloon. Odd choice of vehicle for a man so hopelessly infatuated with British engineering, but still – it's better than a Mini Metro.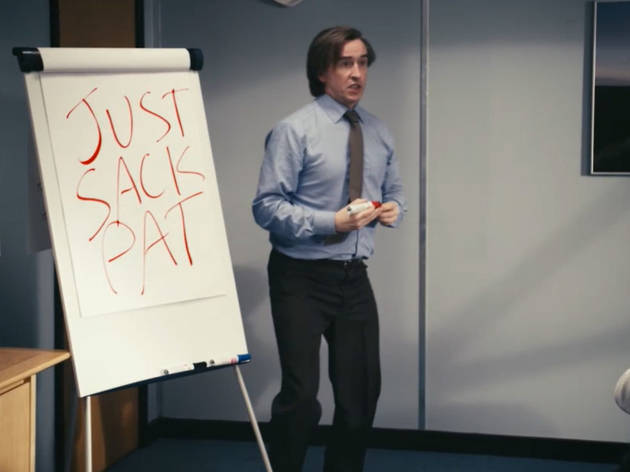 2/5
Who the hell is Pat?
Early rumours suggested the film's major menace could be Alan's long-term DJ rival Dave Clifton, whose alcoholism Alan was prone to treating, shall we say, less than sensitively. Instead, we've got a newcomer to the Partridge canon – Pat Farrell (Colm Meaney), who apparently goes postal having been laid off by North Norfolk Digital's new owners (at Alan's behest, naturally).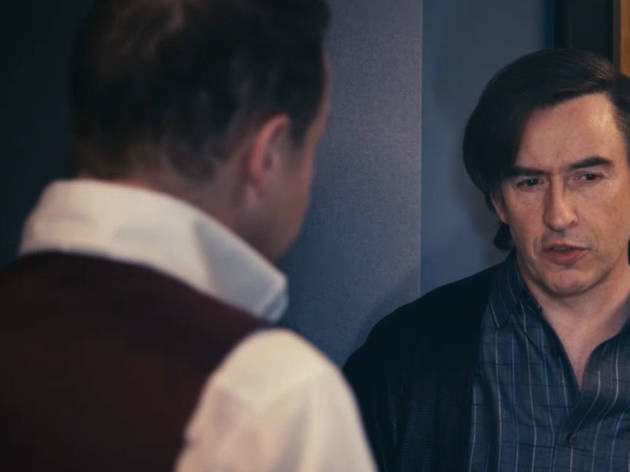 3/5
Is 'I am siege face' the quote of the summer?
Hang around any sort of lager-serving establishment long enough and you can basically guarantee that someone will loudly demand that you smell their cheese, kiss their face, or shout 'Dan!' several hundred times until nobody's laughing. And while we pray they've not stuffed the film's best one-liner into this trailer, Alan's moment of sombre responsibility acceptance results in a piece of Partridge soundboard gold.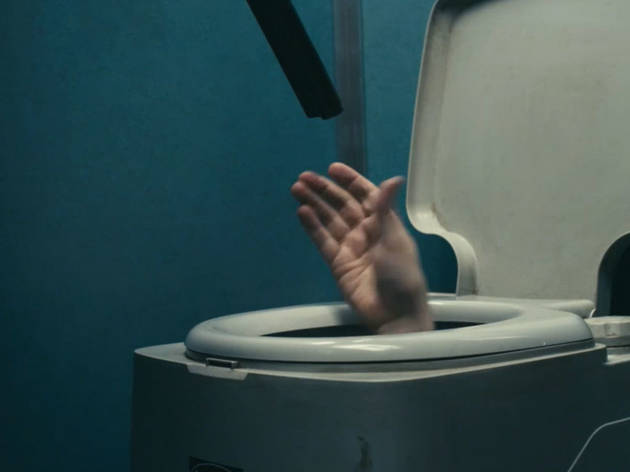 4/5
Is this the most surreal standoff of all time?
If the concept of Alan as action hero doesn't quite sit right, rest assured that the climactic showdown with disgruntled DJ Pat will feature at least one instance of our would-be day-saver cowering in what appears to be a portable toilet. Fingers crossed for some highly inappropriate slow-mo, or at least an uncomfortable one-liner featuring the word 'dump'.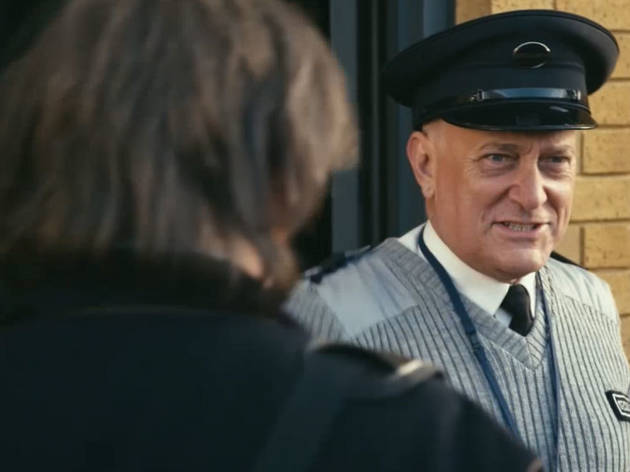 5/5
Who else is on board?
Sidekick Simon, Lynn and Linton Travel Tavern 'work Geordie'-slash petrol station employee Michael are all set to make an appearance, but which other ghosts of Partridge past can we expect to make an appearance? Doting but dim Eastern European love interest Sonja? Alan's tattooed, 'mentalist' superfan? As long as it's for the sake of gags rather than nostalgia-pricking, we say the more the merrier.
Shotguns! Helicopters! Stonewashed denim! After March's teaser trailer, the first proper glimpse of '
Alan Partridge: Alpha Papa
' (which comes to cinemas on August 7) is here, and it's an adrenaline-oozing, Kevlar-coated action extravaganza (albeit one with a toe-tapping soft rock soundtrack). Here's what we've been left wondering…
The latest movie trailers on Time Out
A smattering of Hollywood A-listers (and a new British star) feature in Steve McQueen's slave drama
Read more
DiCaprio is Belfort in this adaptation of a bestselling memoir
Read more
An adrenaline-oozing, Kevlar-coated action extravaganza
Read more
The second in Peter Jackson's epic trilogy
Read more
Richard Curtis's romcom comeback stars Domhnall Gleeson as a man who can travel back in time
Read more