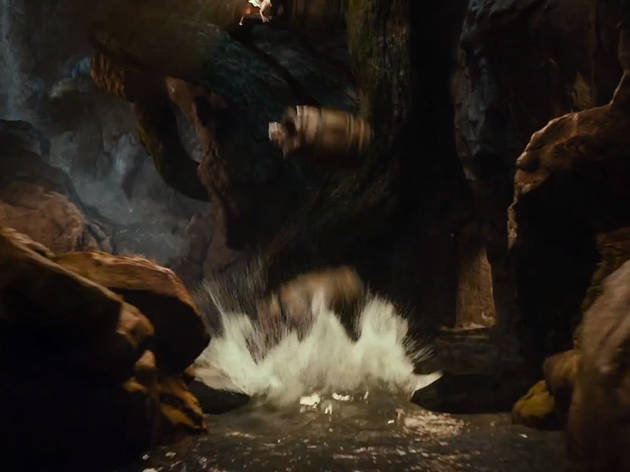 1/5
Is there any kind of terrain Peter Jackson can't stage a massive action sequence on? The director made his intentions plain in the first 'Hobbit' movie: take JRR Tolkien's book, slap in a bit of backstory and then action-movie the hell out of it. This second instalment looks set to ramp up the running-jumping-fighting quotient even further, as the characters lay into one another in barrels, on rivers, up trees, behind battlements, under castles and down great big slopes of gold.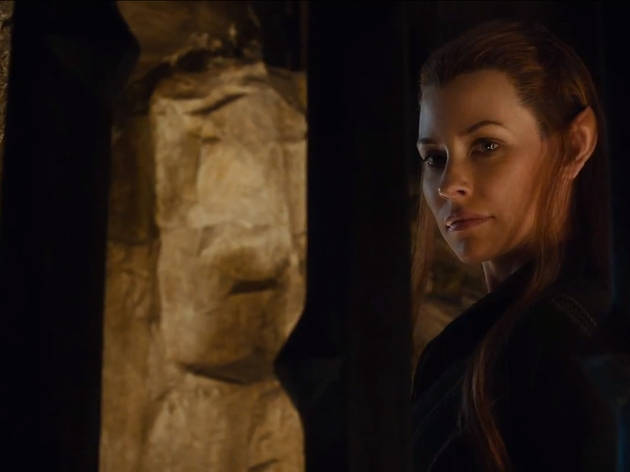 2/5
Eek – is that Arwen 2? A rare misfire in the original 'The Lord of the Rings' trilogy was Jackson's treatment of elf maiden Arwen: he made her a bit more kick-ass, which was fair enough, but then he confined her to a series of lip-trembling, Enya-scored tragic love scenes. Hopefully the same thing won't happen to 'Lost' star Evangeline Lilly as Tauriel, a newly invented character who looks suspiciously like Arwen's watery-eyed, bow-wielding, Laura Ashley-clad twin.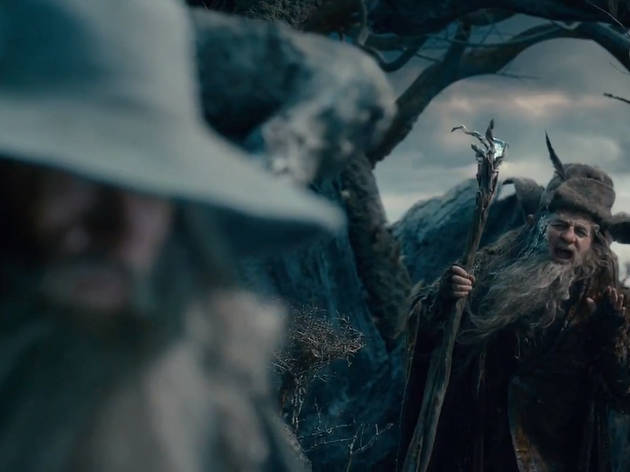 3/5
Didn't we get enough of Sylvester McCoy's comedy headgear last time? We reckon Tolkien would have approved of Jackson's decision to rescue Radagast the Brown, Sylvester McCoy's character, from the fringes of the 'Rings' trilogy and plonk him into 'The Hobbit'. We're less sure how he'd have felt about turning him into a creaky comic caricature complete with bouncing rabbit sledge. Still, Gandalf presumably needs a spot of company on his extracurricular excursion to the mysterious ruin of Dol Guldur. Who better than a former Doctor Who with a badger on his head?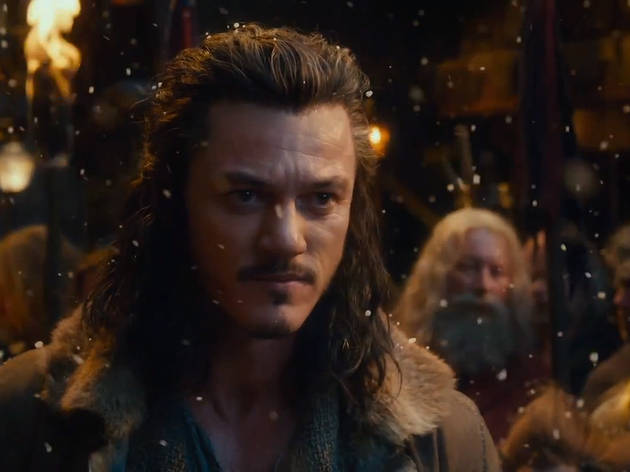 4/5
Has stripper chic finally broken through to Middle Earth? Hey baby, my name's Bard. They call me the bowman, 'cos I always shoot straight (cue funky music). Yes, Luke Evans has been saddled with a truly regrettable caterpillar-tache-and-slicked-back-hair look as expert arrowsmith Bard, the hero of Laketown. Still, perhaps it makes sense: considering he's the closest thing 'The Hobbit' has to a proper action hunk, the likelihood of him getting his chest out is fairly high. No offence, James Nesbitt.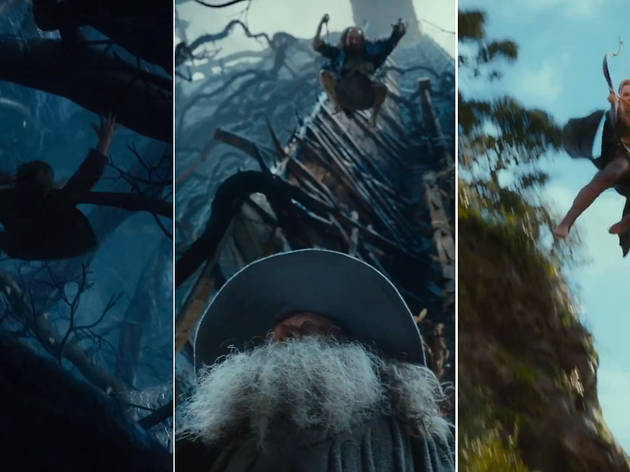 5/5
What's with all the leaping? In the first movie, all everyone did was trudge around looking at stuff. Well, it would seem our heroes have grown tired of such everyday perambulation. The latest craze to sweep Middle Earth looks to be wild, random leaping. You can do it head or feet first, legs akimbo or knees clenched, firing arrows or swinging swords, in a barrel or out of a tree, but you're nobody until you've got your leap on.  
Five questions about 'The Hobbit: The Desolation of Smaug' trailer
What can we learn about Peter Jackson's next blockbuster?

The first trailer for 'The Hobbit: The Desolation of Smaug', the second part of Peter Jackson's ludicrously epic 'The Hobbit' trilogy, emerged this week. In between getting slapped in the face with sparkly CGI and marvelling at the grandiose landscapes, we had time to think up a few questions that the film, which opens in the UK on December 13, will simply have to answer…

The latest movie trailers on Time Out
Support Time Out
We see you're using an ad-blocker. Ad revenue is Time Out's main source of income. The content you're reading is made by independent, expert local journalists.
Support Time Out directly today and help us champion the people and places which make the city tick. Cheers!
Donate now