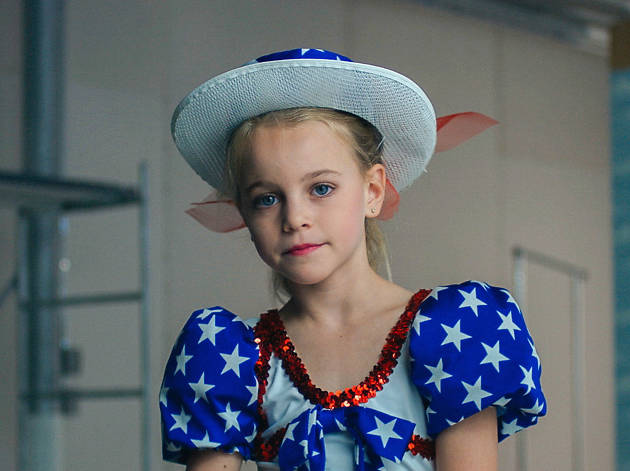 Netflix documentary 'Casting JonBenét': 'It's as weird as "Twin Peaks"'
'We don't know who killed that little girl, and we never will,' says documentary-maker Kitty Green
'Casting JonBenét' is a crime doc with a difference. It looks back at the peculiar unsolved murder of six-year-old US beauty queen JonBenét Ramsay more than 20 years ago. Heading to Boulder, Colorado, where JonBenét lived, doc-maker Kitty Green held open auditions in the town for people to play JonBenét, her family and others associated with the case. In the film we see her would-be actors share their conspiracy theories and watch re-enactments. It's a strange, fascinating experiment, dark, revealing and blackly comic at times.
What interested you in the murder of JonBenét Ramsay?
'It's the most surreal, bizarre story. It's as weird as "Twin Peaks" in some way. It's a very odd case, and that's why people are obsessed with it. I was interested in why we couldn't let it go. Also, a lot of my work involves women, sexuality and their representation in the media. This covered the sexualisation of young women and children, and the judgment around the mother and how people were quick to blame her. I was fascinated by that. Also, it was 20 years since JonBenét's death, so there was a lot of terrible, trashy, tabloid stuff. We wanted to do something different.'
'We were not looking to solve the case or point fingers'
You ran a casting call in Boulder, for people to play people close to the family. We see your audition tapes. Why that approach?
'A casting tape allows you to get to know somebody. You can quiz them about playing a role and how they'd do it. So if they're going to play Patsy Ramsay [JonBenét's mother], they don't know if she's guilty or innocent. But they have to think about how they would play her. That leads them down the rabbit hole of their own connection to the case and their interpretation of those events.'
Did you have any legal problems making the film?
'No. We were not looking to solve the case or point fingers. We were trying to spotlight a community who have been living in the shadow of this crime for 20 years. Other documentaries outright named who they thought did it. Which is crazy. There's not enough evidence.'
Was your role to ask questions, not offer new answers?
'Isn't that infuriating? But that's what we're trying to do. We don't know who killed that little girl, and we never will. We always wanted to close the book on it and say: there's not going to be any solution.'
'Casting JonBenét' is on Netflix from Apr 28.
Watch the 'Casting JonBenét' trailer and find out more about the unsolved mystery behind the Netflix documentary.
More great stuff to watch on Netflix
From genre-defining classics to intimate personal studies, from sport films to nature stories, these are the best documentaries to stream right now on Netflix UK.