A new Netflix documentary 'Casting JonBenét' examines a case that has gripped America for 20 years – the killing of child beauty queen JonBenét Ramsey, found strangled in the basement of her millionaire parents' home in Colorado in 1996. Before you watch the doc, here's what you need to know about the case.
Who was JonBenét Ramsey?
JonBenét (pronounced French-style, without the 't') was a six-year-old beauty pageant star, crowned Little Miss Colorado the year she died. Her wealthy family lived in the town of Boulder, Colorado.
How did she die?
On Boxing Day 1996, her parents – John and Patsy Ramsey – insisted they woke up to find a ransom note demanding £118,000 for the return of JonBenét. After calling police, they found their daughter's body in the basement, bound and gagged, with a nylon cord around her neck. Her skull had been fractured and there were signs of a sexual assault.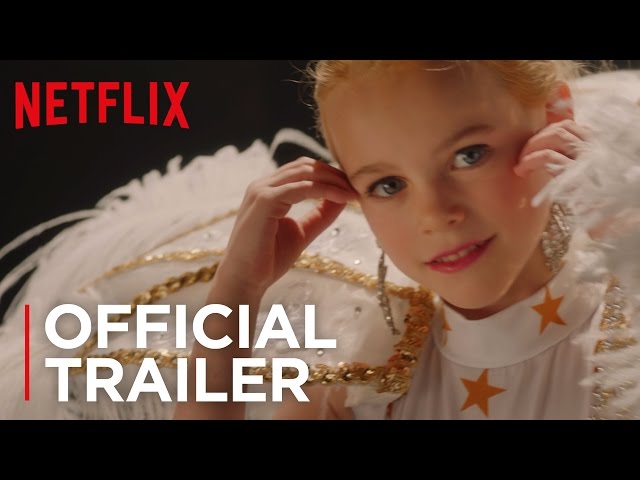 Who was suspected of killing her?
There were two conflicting theories. Number one, that JonBenét was accidentally killed by a member of her family, who then staged it to look like a botched kidnapping. Some detectives on the case believed that her mother, Patsy, killed JonBenét in rage over bedwetting. Patsy died of ovarian cancer in 2006. JonBenét's older brother Burke, then nine, also came under suspicion. DNA evidence exonerated the family in 2008. Other investigators were convinced JonBenét was killed by an intruder.
What's the significance of the ransom note?
The ransom note found in the Ramsey's home was bizarrely long, sprawling across two-and-a-half-pages. The amount demanded also raised suspicion, $118,000 – the exact figure of John Ramsey's end-of-year bonus. The note was also written on a notepad in the family home.
Is the case still open?
Yes. The murder remains unsolved and JonBenét's killer is still at large. In 2006, a schoolteacher, John Mark Karr, made a false confession, insisting that he sexually assaulted JonBenét and accidentally killed her. The case against Karr was dropped after DNA tests failed to link him to the murder. One reason the case is so hard to solve is that the crime scene was compromised. When the Ramseys began frantically looking for their daughter, friends and family arrived, traipsing through the house.
Why is everyone so obsessed with the murder?
Images of six-year-old JonBenét dressed up for beauty pageants, wearing lipstick and a tiara, striking grown-up poses for the camera, electrified the media. Outside the pageant world, many found the idea of dressing up little girls in clothes that would be provocative on an adult woman deeply disturbing. Were it not for those pictures, would the world still be gripped by the case?
What's the new Netflix doc's take?
Unlike a trashy, tabloid doc, director Kitty Green takes an experimental approach. She asked locals in JonBenét's hometown to audition for a film about JonBenét. We watch their audition tapes – as they talk about their conspiracy theories – alongside reenactments. 'Casting JonBenét doesn't attempt to solve the case: 'We don't know who killed that little girl, and we never will,' says Green.
'Casting JonBenét' is on Netflix from April 28.