Oscar predictions 2016: 20 actors who could win an Academy Award
With awards season upon us, we take a look at 2016's candidates for Best Actor/Actress
As the end of summer slides into view, so blockbuster season will give way to awards season – the time of year when studios unleash their most prestigious, Oscar-bating movies. This year brings an embarrassment of A-list frontrunners, playing Shakespearian anti-heroes, washed-up rock stars, historical freedom fighters and futuristic road warriors. Here are 20 actors we reckon have got a shot in 2016…
RECOMMENDED: Find more Oscars 2016 predictions
1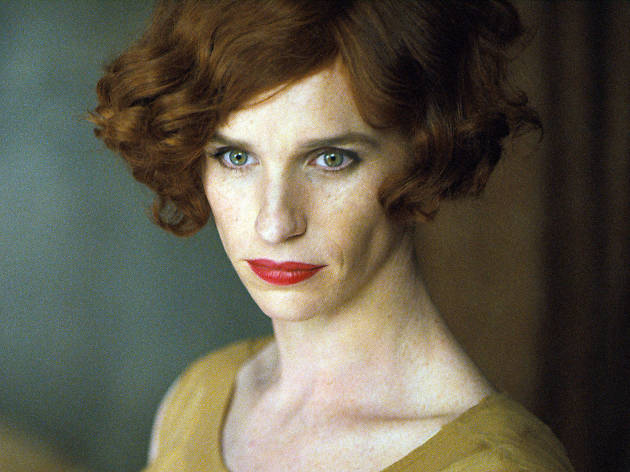 Eddie Redmayne in 'The Danish Girl'
Can Eddie make it two in a row? His Stephen Hawking in 'The Theory of Everything' was perhaps the most Oscar-friendly performance in recent film history, but this story of an early recipient of gender realignment surgery in 1920s Denmark might be a tougher sell. That said, 'The King's Speech' director Tom Hooper will doubtless ensure that his story is crowd-pleasingly palatable, and there's plenty of scope for some heavyweight thespian show-offery.

Oscar-bait checklist Period costumes, gentle subversion, physical transformation, a posh Brit in tights.
2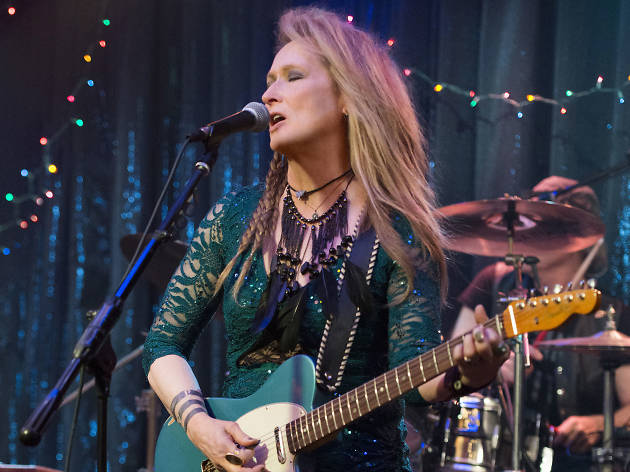 Meryl Streep in 'Ricki and the Flash'
Look up 'Oscar' in the encyclopedia and you'll find a picture of Meryl Streep, grinning back at you with her three statuettes (and 15 further nominations). Can she push it to four? On the surface, this tale of a faded music superstar looking to reconnect with her abandoned family looks a bit light. But trust Meryl to squeeze out every ounce of drama – and rock the Academy's socks off in the process.

Oscar-bait checklist Estranged kids, Meryl.
3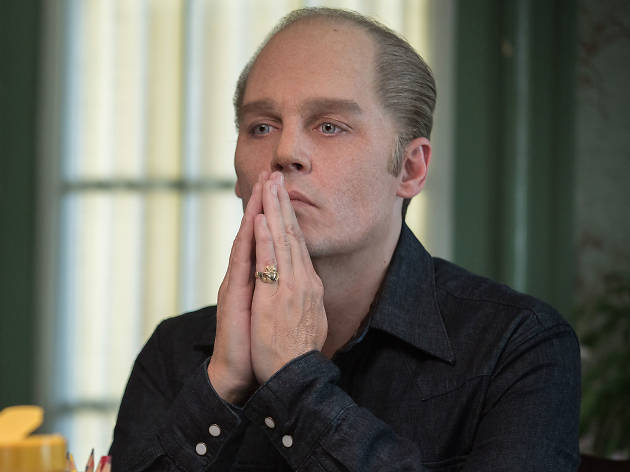 Johnny Depp in 'Black Mass'
Johnny Depp makes a welcome return to serious acting in this gritty biopic of Bostonian mobster, murderer, FBI informant and regular on Most Wanted lists, Whitey Bulger. Depp plays Bulger as a pale-eyed, eerily controlled psychopath-next-door – and if the intense, unsettling trailers are anything to go by, it'll be his best performance in years (which isn't saying much, but still). Scott Cooper – who winkled an Oscar-winning performance out of Jeff Bridges in 'Crazy Heart' – directs.

Oscar-bait checklist Wacky accent, heavy make-up, true story, period setting, beloved actor on the comeback trail.
4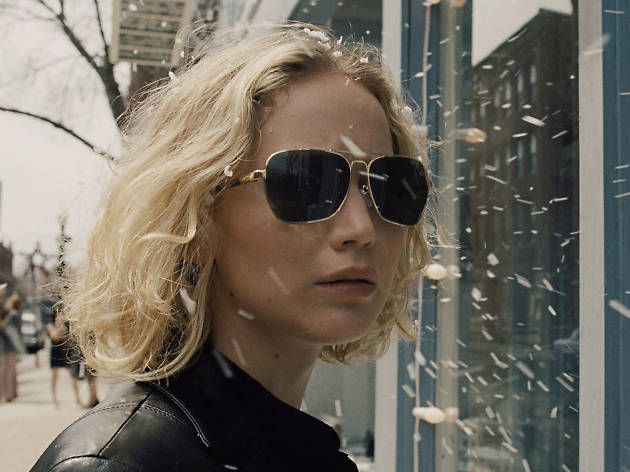 Jennifer Lawrence in 'Joy' or 'The Hunger Games: Mockingjay Part 2'
She became one of the youngest Best Actress winners with 'Silver Linings Playbook' – can Jen double down on that record? 'Joy' seems the obvious pick: reuniting Lawrence with 'Silver Linings' and 'American Hustle' director David O Russell for a biopic of real-life Miracle Mop inventor and entrepreneurial firebrand Joy Mangano. But don't rule out a nomination for services rendered as the 'Hunger Games' series draws to a close.

Oscar-bait checklist Plucky self-determination, feminism-lite, all-American success (both movies).
5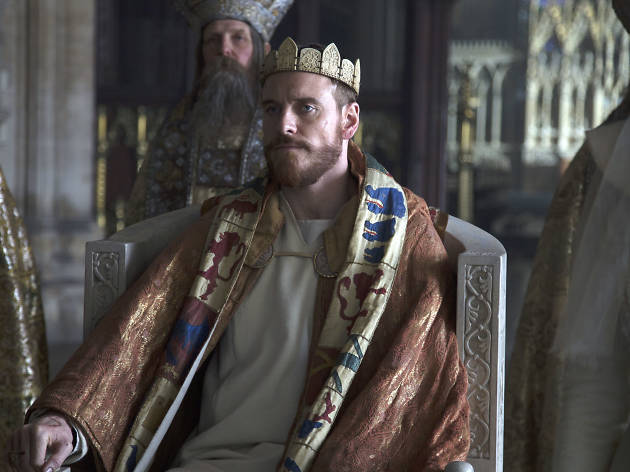 Michael Fassbender in 'Macbeth', 'Steve Jobs' or 'The Light Between Oceans'
Could this be Mike's year? The Irishman has three eminently Oscar-friendly heavy-hitters on his dance card. 'Macbeth' is a stark, ferocious adaptation of Shakespeare's tragedy from 'Snowtown' director Justin Kurzel, 'Steve Jobs' is a punchy biopic of the Apple computer whizz from Danny Boyle and 'The Light Between Oceans' is a gloomy melodrama directed by Derek Cianfrance of 'Blue Valentine' fame. If he doesn't get at least one nomination, we'll go on hunger strike.

Oscar-bait checklist Between the three films, Fassbender covers period drama, real-life stories, fatherhood, accents, make-up and lashings of personal angst.
6
Tom Hiddleston in 'I Saw the Light'
Now this is what we call a stretch. Tom Hiddleston is a nice, well-spoken English boy known for playing remote, aristocratic types and sneering villains. Can he really inhabit the battered Stetson and scuffed road boots of country music pioneer Hank Williams, a raging alcoholic who died in the back seat of a car at only 29? Even more unexpectedly, he'll be singing the songs himself. Way to push yourself, Tom – we're praying it pans out.

Oscar-bait checklist All-American hero, hard-luck story, alcoholism, early death.
7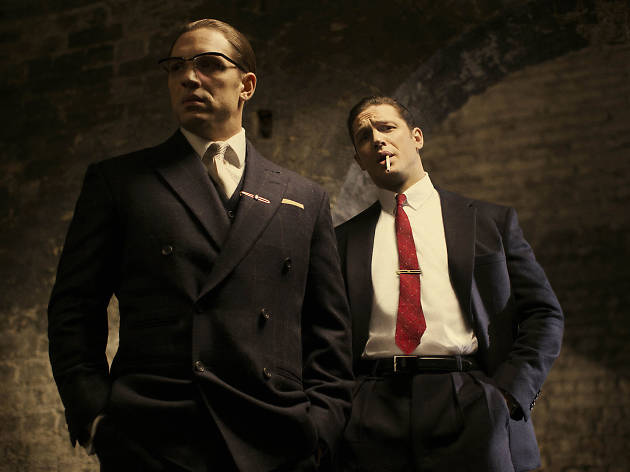 Tom Hardy in 'Legend'
Completing our Oscar trio of young British males in challenging roles, Tom Hardy tries that timeless trick of actors who want to push themselves but can't be bothered to bulk up as a boxer (which, hey, he's done already) – playing twins. Hardy stars as Ronnie and Reggie Kray, the notorious East End thugs who cut a swathe through the capital's criminal element in the 1960s, and became cultural icons in the process.

Oscar bait checklist Period costume, true story, swinging London, double role.
8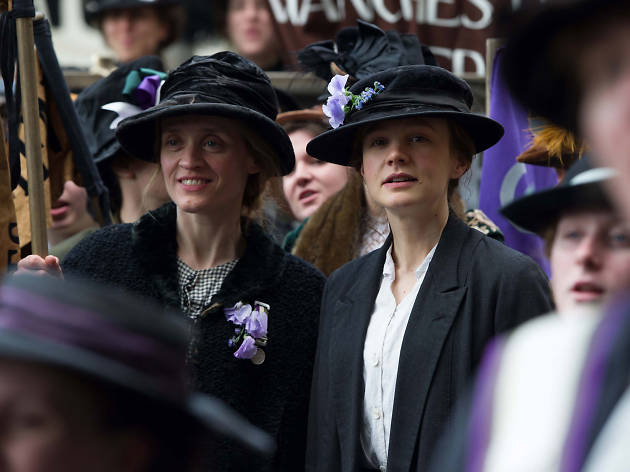 Carey Mulligan in 'Suffragette'
Miss Mulligan has only been Oscar nominated once – right at the start of her career in the role that sent her stratospheric over night, 'An Education'. Could 2016 be her year? 'Suffragette' certainly looks like the film. Mulligan heads up an A-list cast (Helena Bonham Carter, Anne-Marie Duff, Romola Garai) in a story of the footsoldier in the Suffragette movement to win women the vote in 1910s London. Meryl Streep drops in briefly as Emmeline Pankhurst – which could send a Best Supporting Actress nod her way.

Oscar-bait checklist Period drama, suffering.
9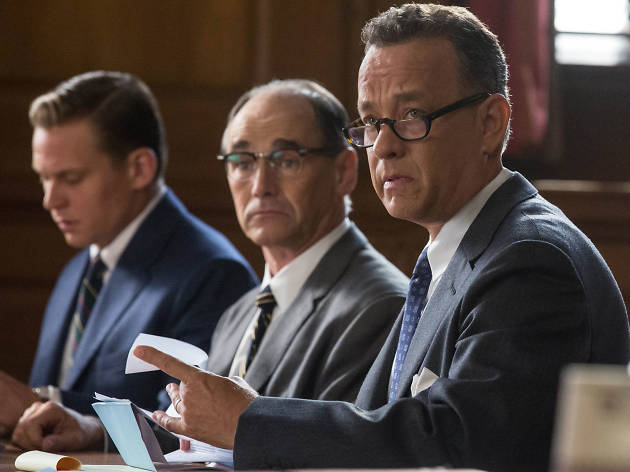 Tom Hanks in 'Bridge of Spies' or 'A Hologram for the King'
He's a double Oscar winner, but the hat trick continues to evade our Tom. Could this be the year? 'Bridge of Spies' is Steven Spielberg's Cold War drama about an American lawyer hauled into negotiations to release an airman marooned behind Russian lines. 'A Hologram for the King', based on Dave Eggers's novel, sees Hanks as a struggling businessman getting into hot water on a trip to Saudi Arabia. Both would seem to offer ample room for his unique brand of approachable melodrama.

Oscar-bait checklist Both are period dramas based on real events. 'Spies' has the added Academy appeal of the stalwart Spielberg.
10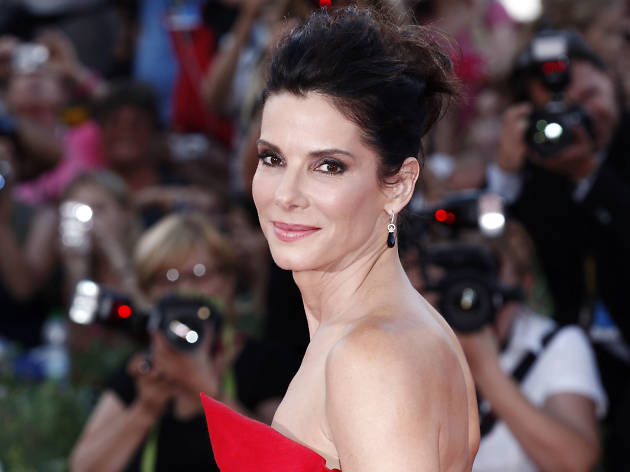 Sandra Bullock in 'Our Brand is Crisis'
The Academy tend to steer clear of politics – that Michael Moore Bush-baiting incident back in 2003 still gives them shivers. But it's okay if said politics are a) historical or b) foreign. 'Our Brand is Crisis' covers both bases, featuring Bullock as real-life campaign strategist 'Calamity' Jane Bodine, who in 2002 was hired to assist a faltering Bolivian presidential candidate with a troublesome election. The ever-diverse David Gordon Green directs, so expect plenty of black comedy in with the banana-republican satire.

Oscar-bait checklist Gentle subversion, recent history, shoulder-pad feminism.
11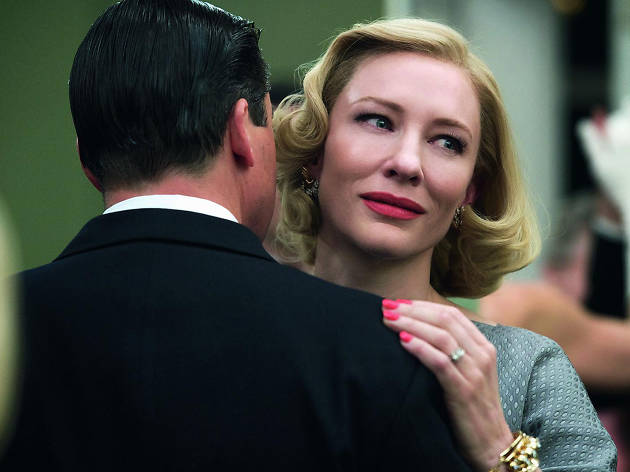 Cate Blanchett in 'Carol'
Riding on a wave of ecstatic five-star reviews from the Cannes Film Festival, this stately, sumptuous adaptation of Patricia Highsmith's novel about the relationship between two mismatched women in 1950s New York marks a major comeback for 'Far From Heaven' director Todd Haynes. Cate Blanchett's title performance – buttoned-up, but raging beneath the surface – is truly masterful.

Oscar-bait checklist Ornate furnishings, American history, non-threatening homosexuality.
12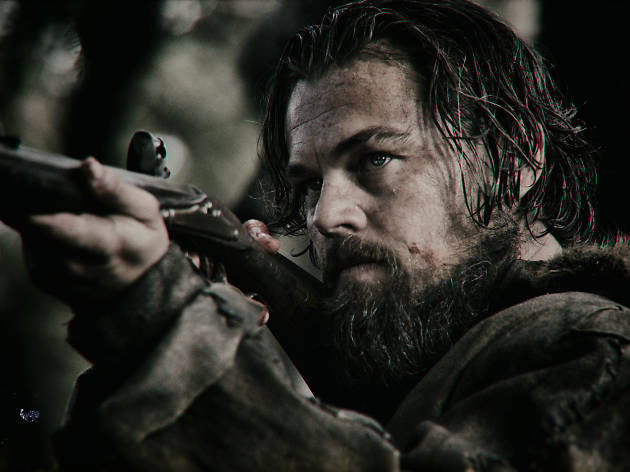 Leonardo DiCaprio in 'The Revenant'
Rumours have been rife of unrest on the set of 'Birdman' director Alejandro Gonzalez Inarritu's snowbound revenge western, with shooting conditions said to be arduous in the extreme. But that could work in star Leonardo DiCaprio's favour: the Academy loves a hard-luck story, especially if it results in a committed, suffer-for-your-art performance.

Oscar-bait checklist Hardship, period costume, the Wild West.
13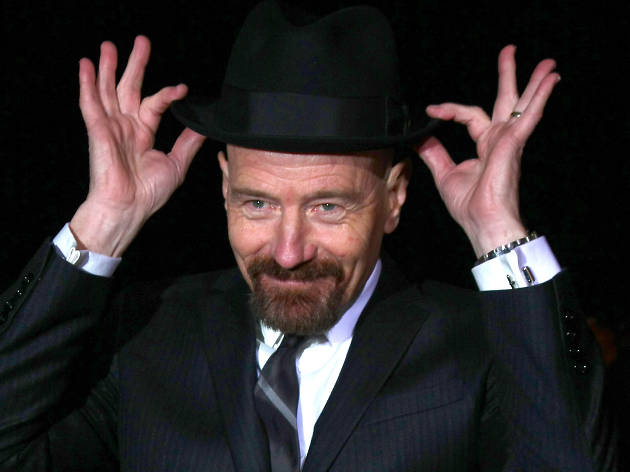 Bryan Cranston in 'Trumbo'
Slipping up quietly on the inside track, this biopic looks tailor-made to appeal to Academy members with an eye on Hollywood history. This is the story of the blacklisted screenwriter Dalton Trumbo, who suffered cruelly at the hands of Joseph McCarthy and his Un-American Activities investigations in the 1950s. 'Breaking Bad' star Cranston hasn't quite broken through to the big-screen A-list, but a little gold statuette would certainly aid that cause.

Oscar-bait checklist Hollywood guilt, period costume, mild anti-government sentiment.
14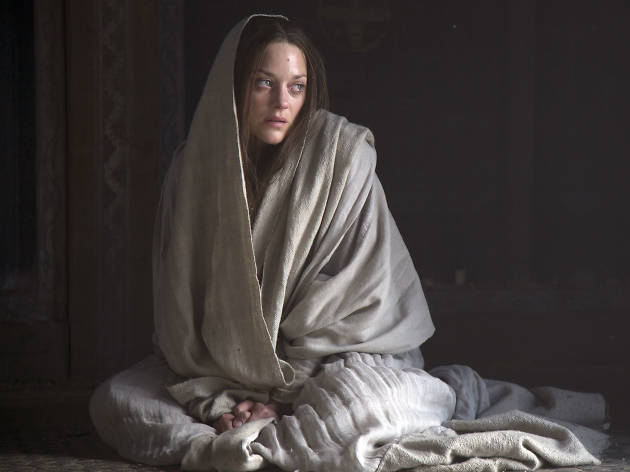 Marion Cotillard in 'Macbeth'
Lady Macbeth is the femme fatale to end 'em all: the power-crazed matriarch who'll stop at nothing to see her man mount the throne. And Marion Cotillard gives a career-defining performance in Justin Kurzel's steely new adaptation of Shakespeare's bleakest tragedy, going toe-to-toe with Michael Fassbender as her pliable hubby.

Oscar-bait checklist Period costumes, quality source material, British royalty.
15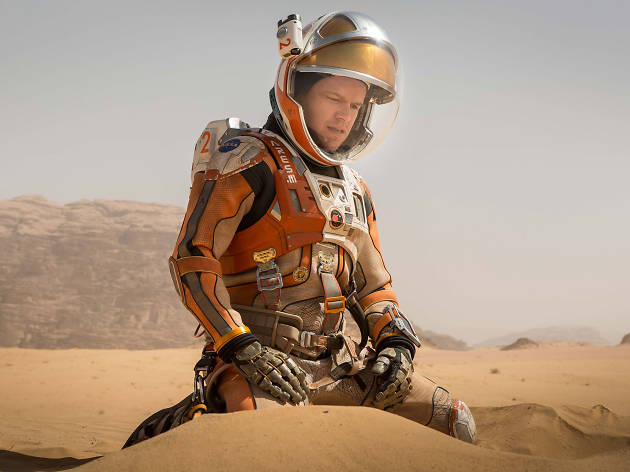 Matt Damon in 'The Martian'
Whether Matt Damon's performance as a NASA astronaut abandoned on Mars after his comrades are forced to blast off proves Oscar-worthy is down to one man – and it's not Matt Damon. We have no doubt he'll bring his customary weight and commitment to this physically demanding part – so it only depends if currently-in-a-slump director Ridley Scott can make the film itself good enough to justify a nomination.

Oscar-bait checklist American heroism, one-man show, physical transformation.
16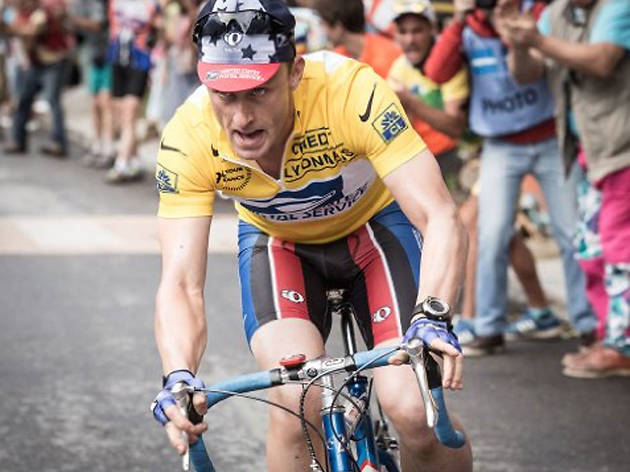 Ben Foster in 'The Program'
The lies of Lance Armstrong have already inspired a brilliant documentary – but a dramatic biopic was never going to be far behind. Ben Foster is a reliable, talented actor who's never quite got his due, so expect him to go all-out for awards glory as the disgraced cyclist. It doesn't hurt that director Stephen Frears ('Philomena', 'The Queen') has a solid Oscar track record.

Oscar-bait checklist Recent history, fallen heroes, sports drama, Stephen Frears.
17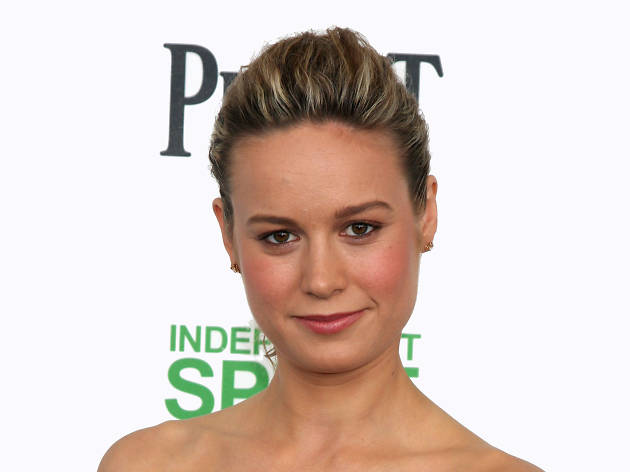 Brie Larson in 'Room'
She's been a slow burner in countless supporting roles, but 2013 indie drama 'Short Term 12' brought the talented Brie Larson a giant leap closer to the big time. A nomination for this tale of a woman and her young son held captive for years in a tiny room would tip her over the edge. Irish director Lenny Abrahamson of 'What Richard Did' and 'Frank' calls the shots.

Oscar-bait checklist Indie breakout, timely story, motherhood under pressure.
18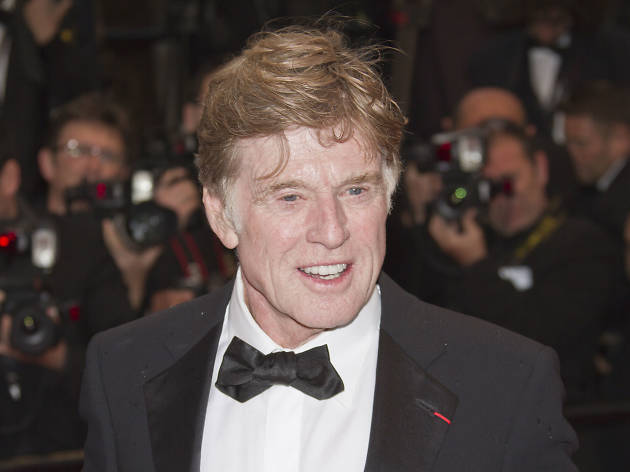 Robert Redford in 'Truth'
Amazingly, Robert Redford has never won an Oscar for acting (though he did grab one for directing in 1981, and a slightly premature Lifetime Achievement nod in 2002). 'Truth' might be his best shot in decades, playing noted American TV anchor Dan Rather, who left (or was pushed from) his job at CBS news after reporting that George W Bush used political contacts to avoid fighting in Vietnam. 'Zodiac' screenwriter James Vanderbilt makes his directing debut, and co-star Cate Blanchett could also score as Rather's producer.

Oscar-bait checklist Recent history, American heroics, mild lefty-ism.
19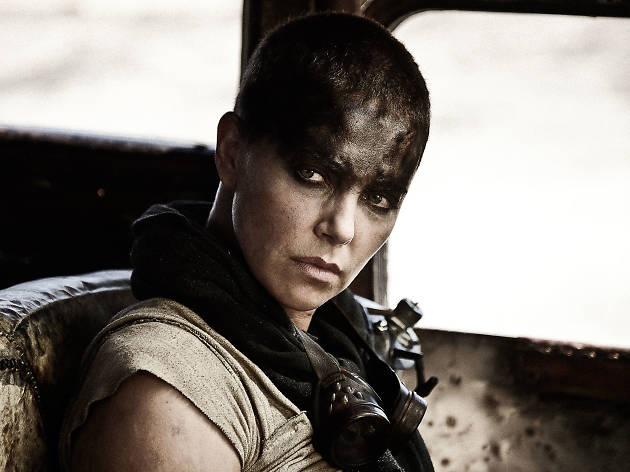 Charlize Theron in 'Mad Max: Fury Road'
The Academy famously overlooks 'popcorn' movies – ie, anything people actually enjoy. But 'Mad Max: Fury Road' was a different beast: gritty, hard-hitting and subtly political, it was a blockbuster with brains. Despite the title, this wasn't all about Tom Hardy's Max. In fact, Charlize Theron's rebellious one-armed road-queen Furiosa was the true hero of the piece, and her performance was as striking as her freaky psycho-on-the-catwalk facepaint.

Oscar-bait checklist Disability, self-determination, feminism, nutty make-up.
20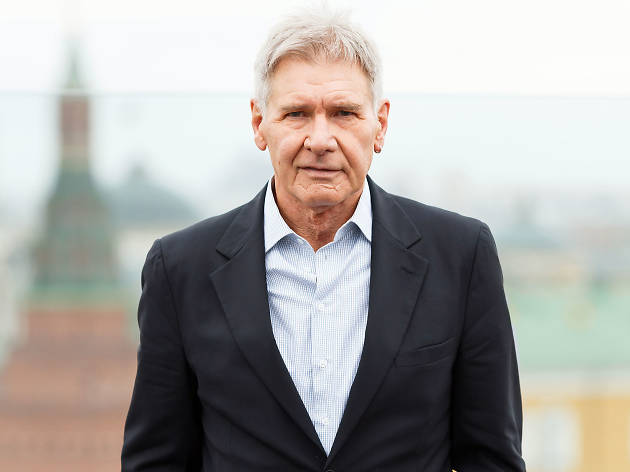 Harrison Ford in 'Star Wars: The Force Awakens'

Okay, so this one's a long shot. But what better way to reward one of the most beloved actors of his generation, playing one of the most beloved movie characters of all time? We're still not sure if Han Solo plays a big enough part in the new 'Star Wars' movie to justify a Best Actor nomination. But if certain plot rumours pan out, Ford could be doing a lot more than just quipping, grinning and blasting this time around. Fire up the hyperdrive, and set a course for… emotions?

Oscar-bait checklist All-American pluck in industrial quantities.
See our other Oscars predictions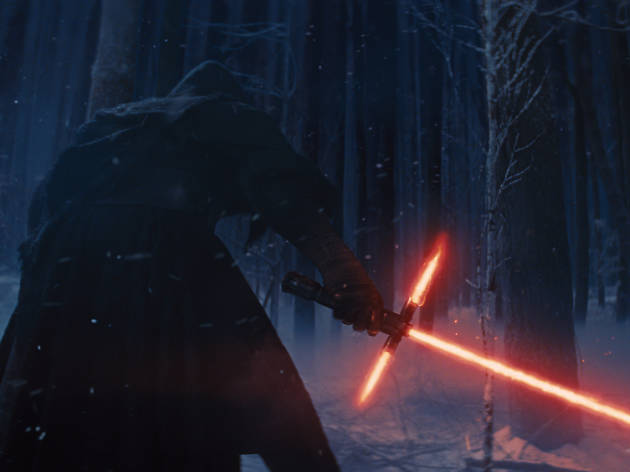 Oscars 2016: 25 films that could win an Academy Award
Hang on a minute, didn't we just get finished with the Oscars? We did indeed, but given the embarrassment of riches set to hit cinemas over the next year, we just couldn't wait. With everything from spies to spaceships, missionaries to mass murderers, the East End to the Wild West – not to mention a hat trick of Michael Fassbenders – next year's Academy Awards are wide open. RECOMMENDED: Time Out's Oscars hub