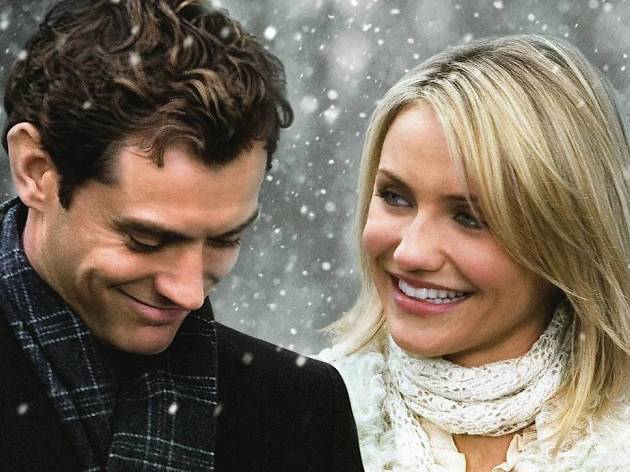 The best Christmas movies on Netflix
Have yourself a merry little Christmas with our guide to the best festive movies on Netflix UK
This year there might not be much ice-skating, carol singing or frantic shopping at festive markets at festive markets. Instead, like we've been doing for much of the year, we'll likely be curled up on the sofa – and gluttoning ourselves on chocolate orange and back-to-back festive films. Thankfully, Netflix has invested a lot of resources into Christmas, from its own original movies like 'A Christmas Prince' to modern classics like 'The Holiday'. There are romances, comedies and films for all the family. So, grab yourself a glass of mulled wine and a mince pie, and take a peek at our picks of the best Christmas movies on Netflix.
Recommended: the best Christmas films of all time.
Christmas movies on Netflix UK
Christmas has gone high-tech and its true meaning is under threat in this animation from Aardman. After Santa's system fails to deliver one child's present, it's up to his son Arthur (James McAvoy) and his 136-year-old Grandsanta to get the forgotten gift to its rightful owner.
Christmas is at the heart of this unconventional but charming British romantic comedy. Hugh Grant plays Will, a grumpy and jaded bachelor who lives off the royalties of a Christmas song that his father wrote. When he meets the teenage Marcus (Nicholas Hoult), the pair become unlikely comrades, and it's through this friendship that Will's icy heart begins to understand the value of family Christmases. Promise it's not as schmaltzy as it sounds.
Like a box of chocolates that you gobble up before Christmas dinner is even served, this cutesy romcom, in which Cameron Diaz romances Jude Law in an English country cottage, should make you feel queasy. But there's something unbearably lovely about 'The Holiday' that reels you in. It doesn't hurt that the LA-set secondary plot features Kate Winslet on top form as a British journalist who forges an unlikely friendship with an aging Hollywood director.
What could be more festive than a film about a demonic spirit-cum-goat who hunts down people who have lost that Christmas feeling? That's the premise of this comedy-horror, that takes its story from Austro-Bavarian folklore and which has all the hallmarks of a classic B-movie. There's even a horrifying clown that eats children. Christmas with your relatives might not be too bad after all.
Benedict Cumberbatch frees Dr Seuss's Christmas-hating anti-hero from the grip of Jim Carrey for this computer-animated take on the beloved holiday favourite. Cumberbatch plays the Grinch as a grouchy American, all prissy and nasal and mischievous but with a sad, soft aspect too. He's still a grump, of course, but this is the twenty-first century, so he's a grump with issues and a bit of a backstory. This version also features Pharrell Williams as the narrator, who dips in and out of Dr Seuss's warming rhymes, binding the film to its authentic source. And while kids will love the film, there's enough inbuilt seasonal cheer to semi-defrost the hearts of more demanding adult viewers, too.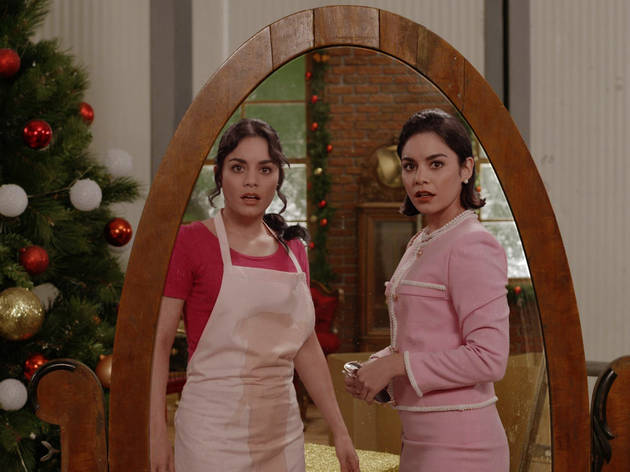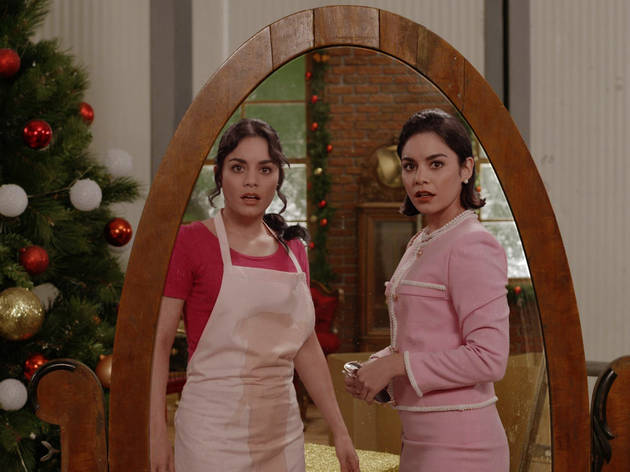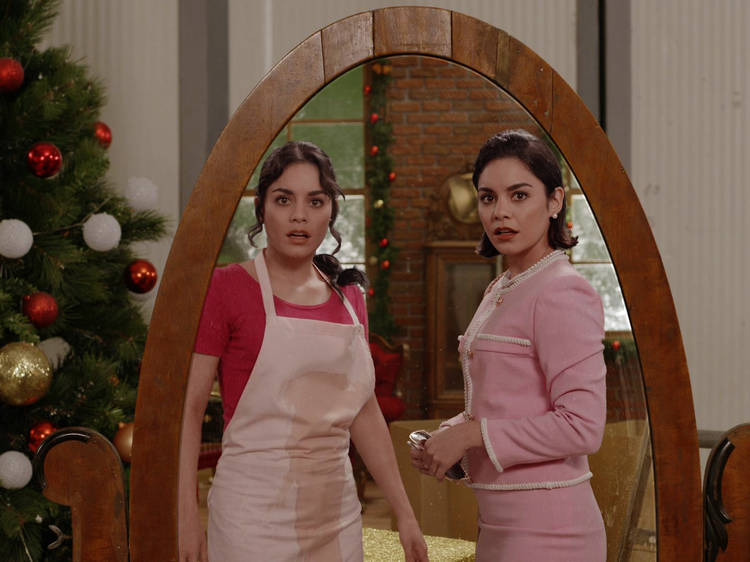 Photograph: Netflix
6. The Princess Switch (2018)
For some unknown reason, former 'High School Musical' star Vanessa Hudgens has become the face of Netflix's Christmas original movies. 'The Princess Switch' comes complete with all the hallmarks of a trashy, cheesy and irresistible festive favourite. Set in the fictional Kingdom of Belgravia (yes, really), Hudgens plays Stacy DeNovo, a Chicagoan who discovers that she bears a striking resemblance to Lady Margaret Delacourt (also played by Hudgens), the Duchess of Montenaro and fiancée of Crown Prince Edward of Belgravia. Naturally, like a candy cane take on Mark Twain's 'The Prince and the Pauper', the pair agree to swap lives and romance ensues. Even better, there's a sequel, 'The Princess Switch: Switched Again', due this winter. Perfect viewing with a Boxing Day hangover.
It's a tale as old as time: an ill-placed and cranky authority figure has their cold heart melted when they agree to put on a performance of some kind with a group of young people. Director Debbie Isitt's festive take on the genre doesn't quite do it as well as 'Sister Act' or 'School of Rock', but there's enough quaint English charm and Christmassy spirit in this film about a cantankerous primary school teacher (Martin Freeman) who directs his school's nativity play to keep you entertained while the turkey is cooking.
Photograph: Netflix
8. Christmas Inheritance (2017)
Before spoilt heiress Ellen Langford (Aussie soap star Eliza Taylor) can rise up to CEO of her father's gift business, she must travel to the town of Snow Falls where the business was formed and deliver a Christmas message to her dad's former partner. Unfortunately, in true Christmas movie fashion, a snowstorm leaves Ellen stranded, and without her credit cards and city luxuries she must work in the town's inn for her keep. It's here she meets the inn's owner, Jake Collins, who may just help Ellen learn what a real Christmas gift looks like. If that isn't enough to sell it, the film also stars Andie MacDowell as the fairy godmother-esque Debbie, who runs the town's diner. She even sings at the end.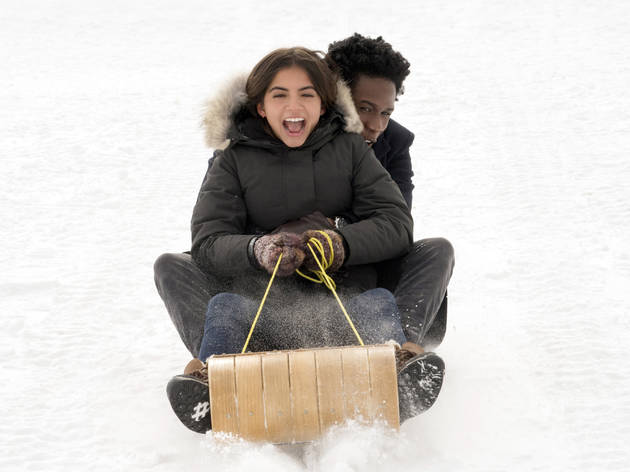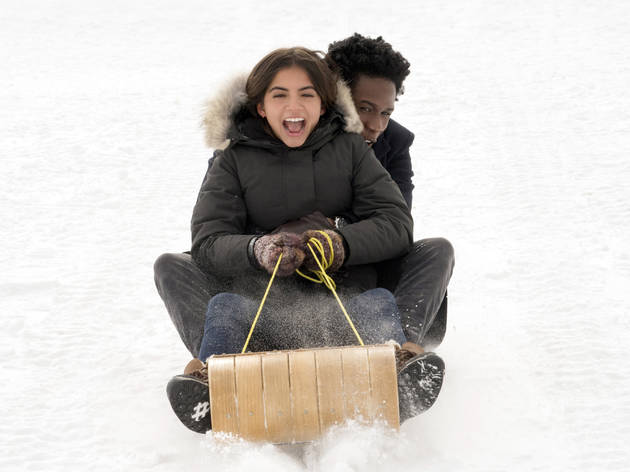 Photograph: Netflix/Steve Wilkie
Based on the young adult novel by Maureen Johnson, John Green and Lauren Myracle, this ensemble romantic comedy is frothier than a glass of eggnog and just a calorific. Set on Christmas Eve, it follows a group of teenagers from Laurel, Illinois who are all embroiled in various romances. There's some cute LGBTQ+ representation, an outlandish plotline involving a pop star plucked straight from fan-fiction forums and an endgame party at a waffle house where all the romantic conflict is tied up with a ribbon.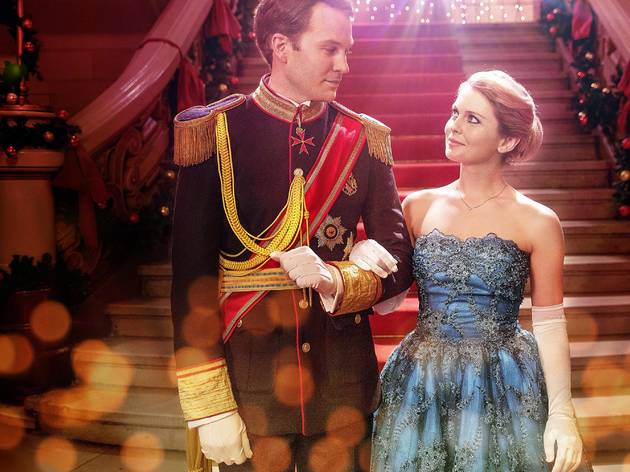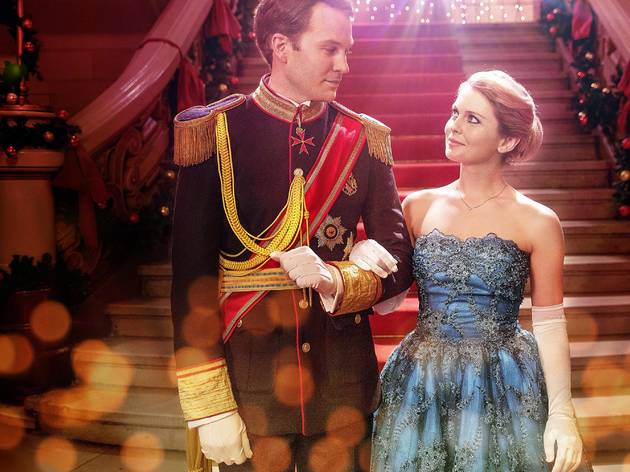 Photograph: Netflix
10. A Christmas Prince (2017)
There's more plot stuffed into this Netflix original Christmas movie than sage and onion into a turkey. Amber Moore (Rose McIver) is an ambitious young journalist who wants the scoop on Richard, the playboy prince of Aldovia, who is rumoured to be rejecting his ascent to the throne. Amber heads to Aldovia to investigate, only to get mistaken for young Princess Emily's new tutor. In a move that would likely cause an inquest into journalistic ethics, Amber decides to play along, getting closer to the royal family and, most importantly, Prince Richard, whom she falls in love with. But when she discovers a royal secret, it threatens to expose her own lies and brings the future of the Aldovian royal family into question. As the first film in a trilogy, you won't want to miss 'A Christmas Prince: The Royal Wedding' and 'A Christmas Prince: The Royal Baby', which somehow take the concept and crank up the craziness.
The best Christmas movies of all time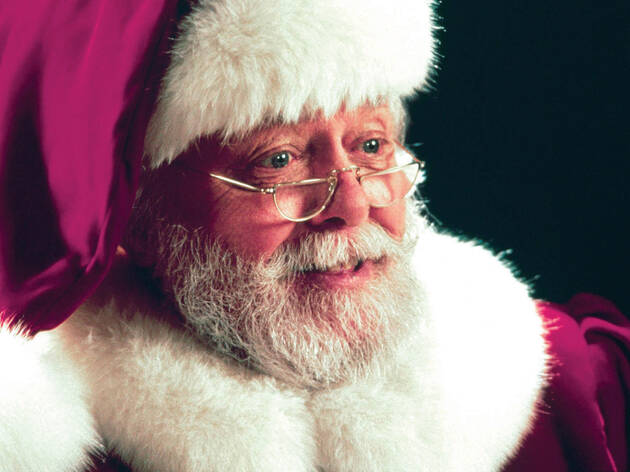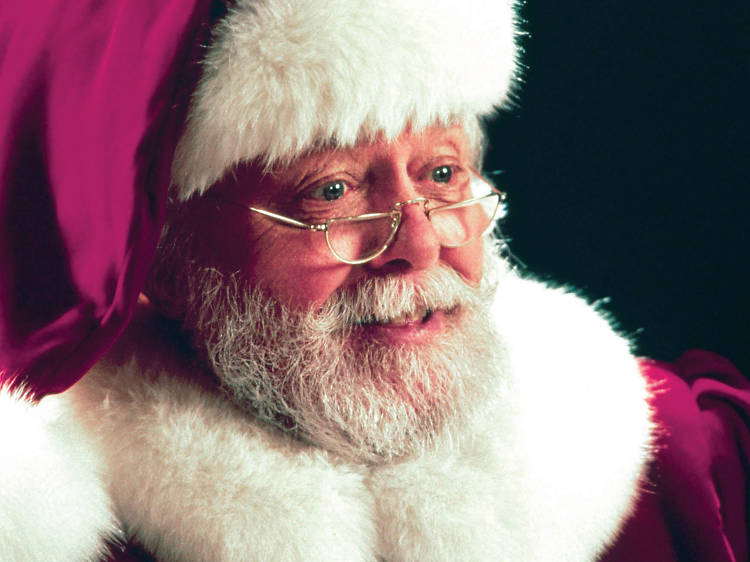 From psycho Santas and home-invading thieves to feelgood fireside frolics and cockle-warming cosiness, our cinematic sack is bulging with treats.