The best Netflix series coming soon
The second series of 'Stranger Things', plus the return of faves like 'Orange is the New Black' and 'House of Cards' – these are the new Netflix series that will have us hooked in 2017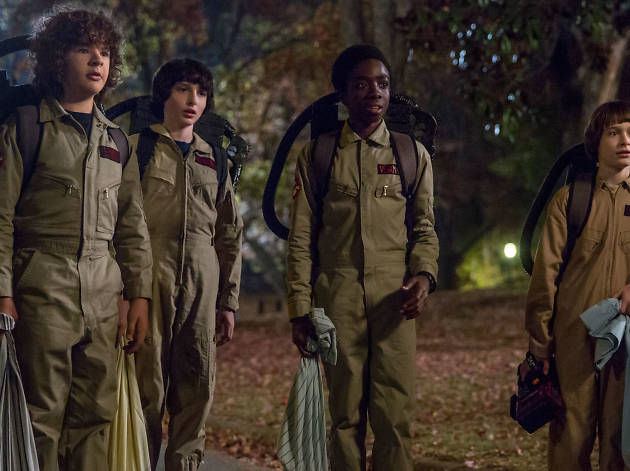 Introducing all the shows coming soon to your Netflix subscription. From the looks of things we won't be leaving the house all year. We've got new seasons of old favourites, like 'Unbreakable Kimmy Schmidt' and 'Orange is the New Black', plus some seriously exciting new original series.
RECOMMENDED: Your ultimate guide to the best films and TV on demand
New Netflix series coming soon
1
Netflix
Release date May 12
What is it? The second series of Aziz Ansari's acclaimed comedy drama about a struggling actor looking for love, better work and great pasta. Season one ended with Aziz's character choosing the trip of a lifetime over getting back together with his girlfriend, and the cast have already teased new scenes filmed in Italy. We guess great pasta is on the cards then.
Why watch? It's probably the most realistic portrayal of dating on TV right now.
2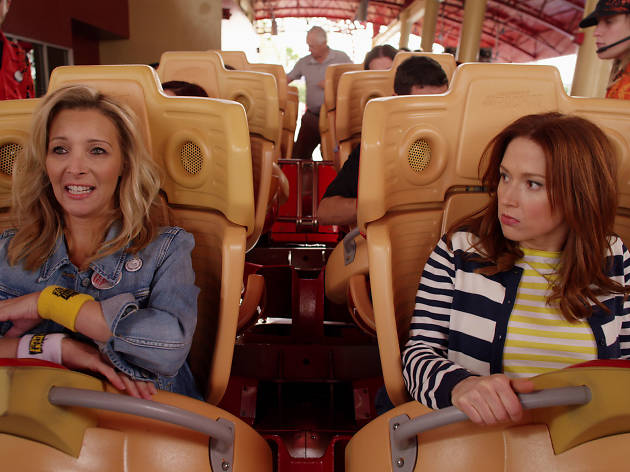 Netflix
Unbreakable Kimmy Schmidt
Release date May 19
What is it? The third series of Tina Fey's brilliantly funny sitcom, which follows the perpetually positive Kimmy as she tries to jump-start her life in New York City after 15 years being kept in an underground bunker by a cult leader. It picks up right where we left off, when Kimmy reunited with her roller-coaster riding mother (played by Lisa Kudrow) and Titus got on a bus to Titusville.
Why watch? It's joyful, wonderful stuff. And according to Ellie Kemper we can expect 'more singing', which is fine by us.
3
Netflix
Release date May 19
What is it? A real crime series asking the question 'Who killed Sister Cathy?' The 26-year-old Catholic nun and beloved English teacher disappeared in Baltimore during 1969. Two months later her body was found on a frozen rubbish dump. The series follows two former pupils, now in their 60s, who are investigating what happened.
Why watch? What stands out most is the courage of a group of women, many of them victims of abuse, who will not shut up, go away or play nice.
4
David Giesbrecht
Release date May 30
What is it? The fifth season of Netflix's much-praised political series, starring Kevin Spacey as gloriously creepy President Francis Underwood and Robin Wright as his cold and calculating FLOTUS Claire.
Why watch? The new season is bound to tap into the political chaos that is 2017. Netflix announced the new season's air date on the day of Donald Trump's inauguration.
5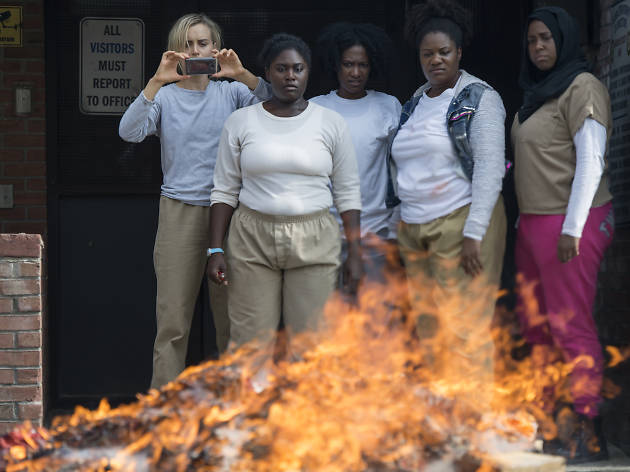 Jojo Whilden/Netflix
Release date June 9
What is it? Jenji Kohan's prison drama is back for another run. Remember what happened at the end of season four? With a shock death sparking a prison riot, there is plenty of drama to come from the show's next instalment.
Why watch? This is going to be intense. The whole storyline of the 13-episode season is going to take place over just three days.
6
Erica Parise/Netflix
Release date June 23
What is it? GLOW, or Gorgeous Ladies of Wrestling, is a brand new ten-episode series set in 1980s Los Angeles and created by Jenji Kohan, the woman behind 'Orange is the New Black'. Alison Brie stars as an out-of-work actress who gets mixed up in the female wrestling league.
Why watch? We've seen preview footage and it's funny, crude and full of ladies in retro high-legged Lycra.
7
Netflix
Release date June 30
What is it? One for psychology lovers. This star-studded Netflix series follows Jean Holloway, a therapist who develops dangerous and intimate relationships with people in her patients' lives.
Why watch? Oscar-nominated actress Naomi Watts is returning to the small screen to play Jean.
8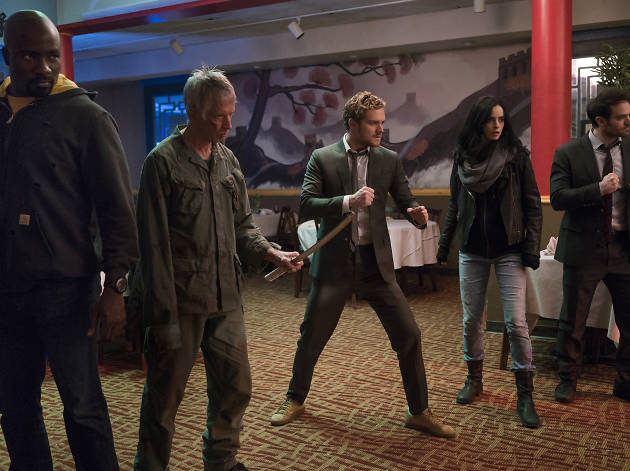 Netflix
Release date Aug 18
What is it? Well, it's Daredevil + Jessica Jones + Luke Cage + Iron Fist. They are all teaming up to brood and fight crime in New York City.
Why watch? For an epic mash-up of Netflix's brilliant Marvel heroes.
9
Netflix
Release date Halloween 2017
What is it? Only the most anticipated second season there ever was. The Duffer brothers return to the Upside Down for a second run of the '80s-set sci-fi series. All the cast are returning (yes, even Eleven!) and the Duffers are promising 'a little bit of the magic' of 'Indiana Jones and Temple of Doom'.
Why watch? To find out why Will's coughing up slugs, what Eleven's up to and whether there will ever be justice for Barb.
10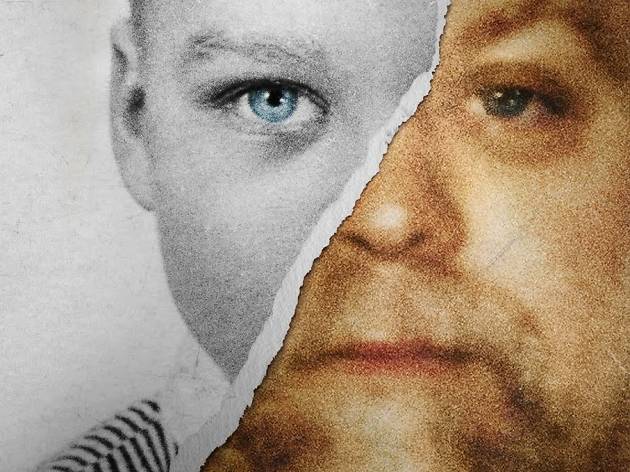 Release date 2017
What is it? Season two of the real-life doc series that had us all gripped this time last year. Filmmakers Moira Demos and Laura Ricciardi spent ten years following the story of Steven Avery, who served nearly two decades in prison for a crime he didn't commit only to be arrested for the murder of a young photographer after his release. Demos and Ricciardi will be updating us on what's been happening in Avery's case.
Why watch?
It's powerful TV which has had a real impact on the actual criminal justice system in America and the lives of the people in the documentary.
Show more
Fancy a movie?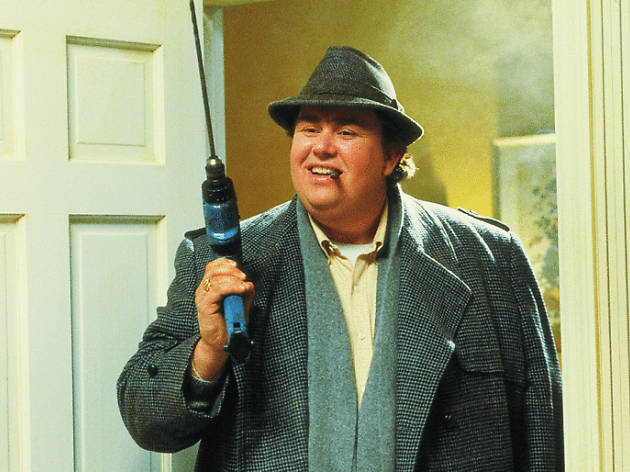 A bumper selection of movies available to stream right now on Netflix, including a brace of classic dramas, some old-school horror and a handful of recent indie smashes