The best new movies on Netflix UK
Here are the best films recently added to Netflix for your streaming pleasure
It's a truth universally acknowledged that Netflix's recently added section can at times be confusing. Often, the films being proffered up have been doing the rounds for what feels like half a year, especially if they are Netflix Originals.
So, to put your streaming anxieties at ease and to help you find quality movies newly streaming on Netflix right now, we've deep-dived to find the best films added over the last few months. Whether a romcom or an animated fantasia, you'll find something to stream here, including new additions like the very ace 'The Forty-Year-Old Version', the extremely epic 'Legends of the Fall' and the exceedingly meta 'Adaptation'.
Not a Netflix fan? Here are the best movies streaming on Amazon Prime right now.
Ever wondered what 'Saving Private Ryan' would look like if George A Romero had directed it? Gory, if this breakneck, D-Day-set zombie movie is anything to go by. The set-up has a group of American paras stumbling upon a secret Nazi facility where things turn undead in a hurry. This bloody blast of a horror movie is actually the work of Aussie filmmaker Julius Avery.

Added to Netflix UK Oct 11.
Brad Pitt is at his most handsome and taciturn in this grand, old-school epic from Ed Zwick ('Glory'). It's hardly subtle in either its story machinations or tragic moments, but it has a historic sweep and a romantic core that will bring together war-movie buffs and fans of weepies for an unlikely sofa-based alliance.
Added to Netflix UK Oct 10.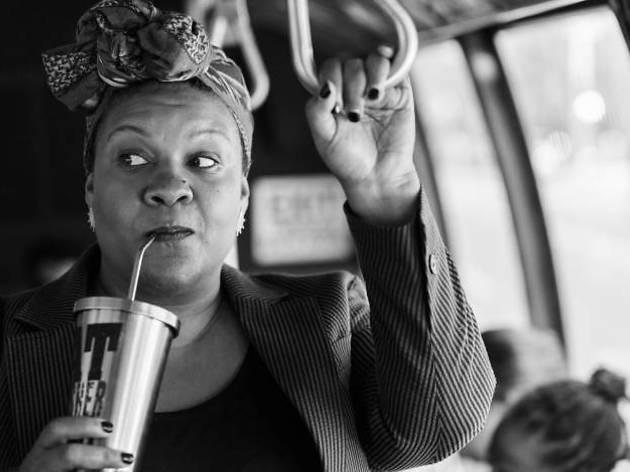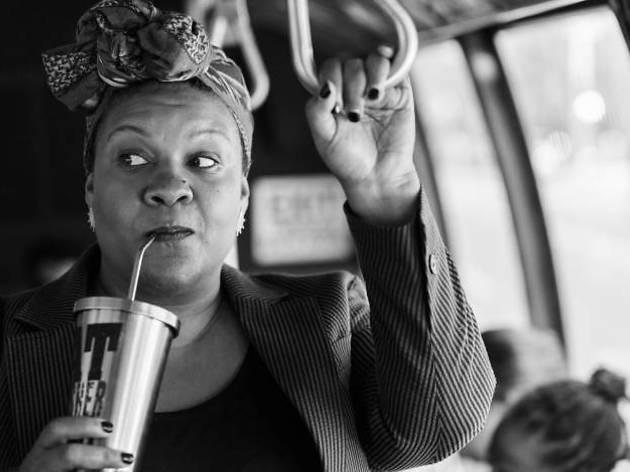 Photograph: Netflix
3. The Forty-Year-Old Version
New York playwright-turned-filmmaker Radha Blank's debut comedy has loads to say for itself: about success (or lack thereof), about gentrification, about cultural gatekeepers, about race, and about being true to yourself. Funny, fierce and full of edge and smarts, 'The Forty-Year-Old Version' is essential viewing.

Added to Netflix UK Oct 9.
Londoner Shola Amoo's first film, 'A Moving Image', was a sensitive, sideways look at race and gentrification in Brixton. His follow-up is another gem, this time with a semi-autobiographical edge. It follows a British-Nigerian foster kid coming up the hard way on an Elephant & Castle estate. Both movies are streaming on Netflix now.
Added to Netflix UK Oct 1.
If you found Charlie Kaufman's 'I'm Thinking of Ending Things' a bit bleak, this 2002 meta-comedy, scripted by Kaufman and directed by Spike Jonze, makes for a slightly shallower dive into the deep waters of Kaufmanesque angst. The blocked, tortured artist this time is played by a sweaty, fidgety Nicolas Cage. He's a writer whose twin brother (also Cage) is annoyingly untroubled by self-reflection. Meryl Streep is great as real-life novelist Susan Orlean.
Added to Netflix UK Oct 1.
Until the next season of 'Stranger Things' lands, JJ Abrams's sci-fi blockbuster can provide the '80s-homaging helping of pop-culture comfort food you need. It's produced by Steven Spielberg and ticks a multitude of Spielbergian boxes: big spectacle, talented young actors, and paranoia-inducing military cover-ups.
Added to Netflix UK Oct 1.
More Netflix recommedations
Relive your formative years with these teen films.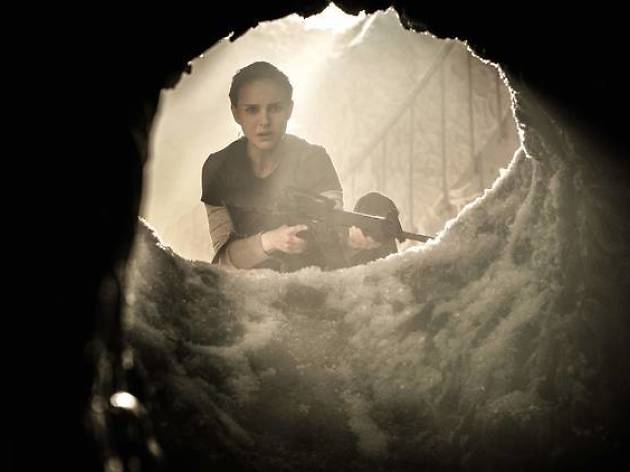 Can't' find something to watch? We've got you covered.