Heads up! We're working hard to be accurate – but these are unusual times, so please always check before heading out.
The most-loved shops in London
Get the inside track on retail therapy with the help of London's most-loved shops
London is one of the greatest cities on the planet for shopping: you can buy anything here. But which shop do you love the most?
Below you'll find London's most-loved shops during the last week, the last month and since the beginning of time. Don't see your favourite? Click the Love It button and it could make it into London's most-loved.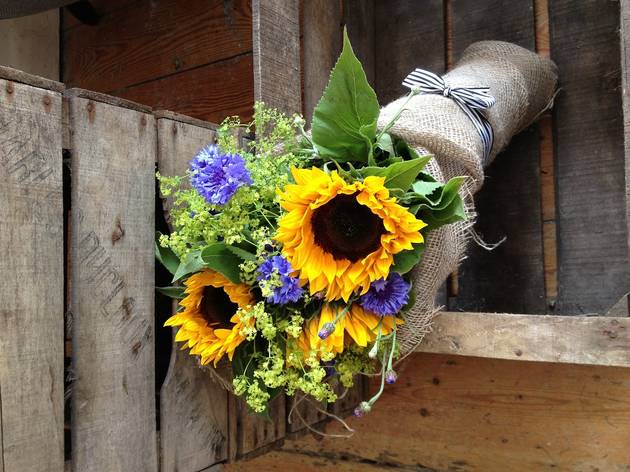 Blooms on a bicycle cost £20 from this mobile florist run by Florence Hill, who delivers them every week day afternoon in person. Hill will pedal as far west as Hyde Park, as far east as Clapton, as far north as Stoke Newington and as far south as Bermondsey. Each week there are two seasonal bunches to choose. £2 from each sale goes to charity Capital Bee.
Broadway Market continues to thrive following its clever makeover nearly 15 years ago. This compact Hackney street, which neatly connects London Fields to the Regent's Canal, has had a traditional fruit and veg market since the 1890s. But it went into steep decline in the '80s, and trade had all but petered out before the community relaunched it in 2004. Now taking place on Saturday from 9am-5pm, Broadway Market is a bustling hub for the Hackney hipsters and East End creatives who have settled down and started families. It now welcomes around 135 stalls selling a fabulous array of fresh produce, vintage clothes, flowers, coffee, books and groceries. There's also plenty of delectable street food, including Deeney's toasted sandwiches, Fin and Founder's crab-cake burgers, Floris Bakery's chocolate eclairs and the modern cult classic Yorkshire Burrito. Although there are no stalls during the week, Broadway Market is still worth visiting for its cute coffee shops, one-off restaurants and chic boutiques. Gentrification has more than crept in, but it still feels like a local high street complete with a kebab shop, post office, Costcutter, old-school barber shop and excellent hardware store. Even outside market day, you'll find it buzzing with people pottering about, nattering over coffee and doing their weekly shop. Top Tip: Broadway Market can get very busy, especially when the weather's good, so it's best to allow plenty of time to avoid stress when perusing the stalls. Nick Levi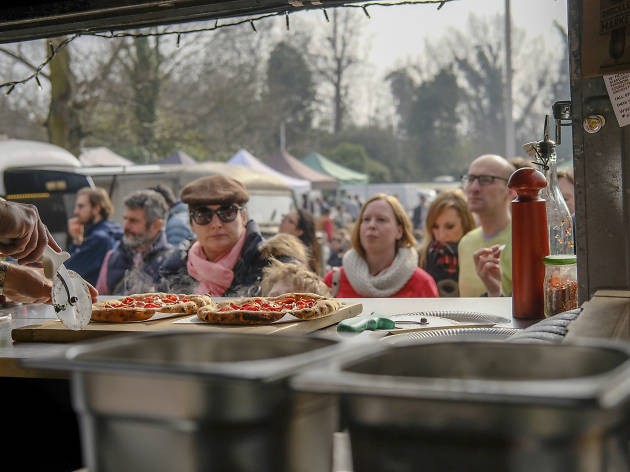 It may be located in a car park (Lewisham College's, to be precise), but don't let this put you off. Award-winning Brockley Market is a terrific place to pick up some top-quality groceries. The focus is on locally-sourced seasonal food, whether that's a joint for your Sunday lunch, fresh fish, your basic supply of fruit and veg, or cakes, artisan breads, cheese and charcuterie for a special occasion. Highlights include free-range poultry from Fosse Meadow, organic veg from Wild Country Organics and excellent Spanish cheeses and chorizo from Flavours of Spain. If all this makes your mouth water, which it probably will, there are loads of street food stalls to sate your hunger. Grab a porridge bowl, sourdough pizza or vegan Crosstown doughnut, and chow down on one of the benches. This is essentially a very good local farmers' market, so the vibe is lively and friendly. There's plenty of parking a short walk away, but it's advisable to arrive early. The stalls only open from 10am-2pm and popular items tend to sell out. Oh, and remember to stuff some carrier bags in your pockets for all the goodies you'll be taking home. Top Tips: Brockley Market is cash-only, so make sure you swing by an ATM first. RECOMMENDED: London's best markets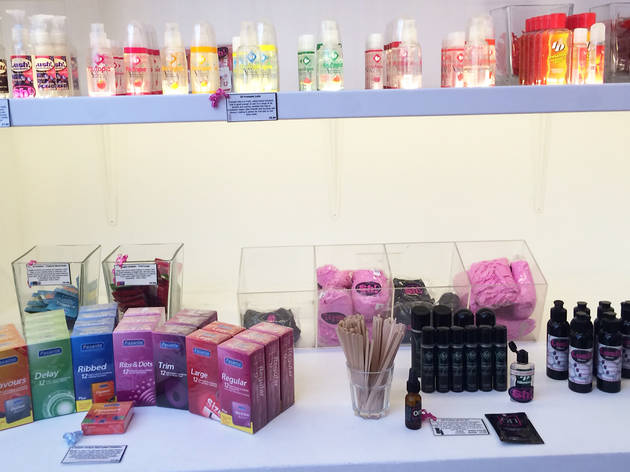 Sh! is a sex shop truly worth shouting about. When it opened in 1992, Sh! was the first ever 'women only' erotic boutique, designed to give ladies a welcoming, safe place to shop for intimate items and get sound sexual advice. Recently, they've relaxed their rules: the ground floor is still reserved solely for lasses and couples, but the basement is now open to everybody, of all genders and persuasions. And everybody really should visit. Sip a complimentary brewed served by owner Renee – who was named the UK's Best Store Manager in the 2014 Erotic Trade Awards – and flick through the comprehensive offering of sex manuals and erotic novels, or explore the huge range of toys; they're displayed out of their boxes on tables and shelves so you can try before you buy (although Sh! recommend holding vibrators against the tip of your nose rather than your down-belows to gauge how strongly they oscillate). In particular, the store's wide selection of strap-ons is spot on, as is their carefully curated collection of playthings for beginners –Sh! can help you find the perfect unintimidating entry-level item, no matter what orifice you'd like it to enter. The store was given a smart make-over in late 2014; you can now shop for something that'll have your clit bouncing off the walls beneath a massive Kilmt displayed upon the ceiling. They've also introduced more of their fantastic evening workshops and talks; look out for presentations on female ejaculation, and scientists discussing thei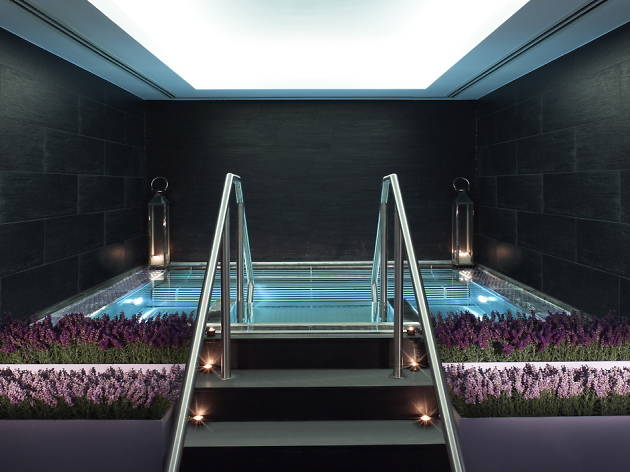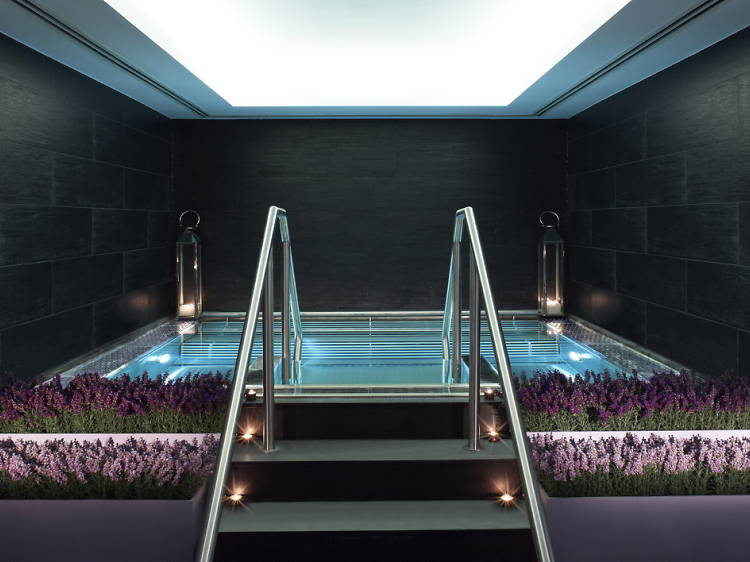 A day on Oxford Street might be brilliant for shopping, but with around half a million visitors milling around every day, it's hardly good for the soul. Luckily, tucked away on a quiet-ish street nearby is the calming haven of Chuan Body + Soul – a luxurious subterranean spa perfectly positioned as an alternative to the mayhem on the streets above. The retreat is part of the stunning Langham hotel, with a separate entrance on Cavendish Place for day visitors. Inside, it's a cosy haven of remedies and relaxation, underpinned by traditional Chinese medicine of the five elements: wood, fire, earth, metal and water. There's a small but well-curated selection of treatments available – but go for a signature Chuan session (from £90) to get a taste of the Chinese medicine influence. The Chuan Harmony massage starts with a quick but thorough questionnaire about your current hang-ups and personality traits (don't worry, there's nothing too probing) to determine which element needs rebalancing. The therapist will then use the unique blend of oils assigned to that element and hone in on the associated areas of your body that need loosening up. Rebalancing earth, for example, requires uplifting eucalyptus oil combined with a heavenly facial massage. During the hour-long treatment, the therapist gets to work on every part of your body, pushing pressure points, smoothing out any knots and generally working their soothing magic. It will almost certainly send you off into a sleepy state o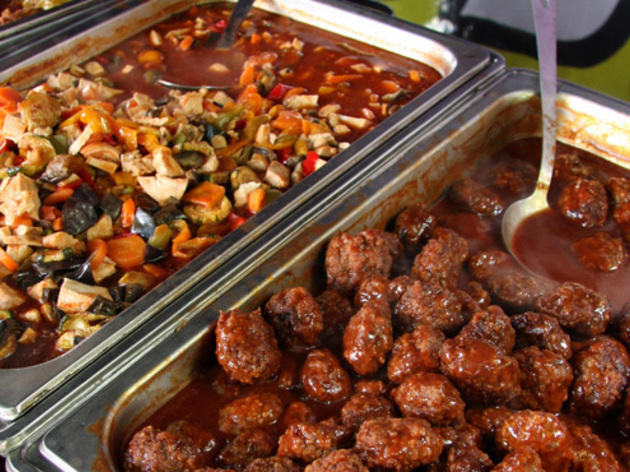 Exmouth Market is such a central London gem that it's hard to believe it was considered seedy and run-down as recently as the '90s. Now comprehensively regenerated, this pedestrianised street within walking distance of Farringdon, Clerkenwell and the bustling City of London is a lunchtime hub for nearby office workers and a vibrant spot for after-work drinks. There's a weekday market featuring an impressive array of street food vendors. Spinach & Agushi's hearty Ghanaian stews and Freebird's bulging burritos are firm favourites with City slickers looking to refuel before closing their next deal. Because the market is so food-focused, it tends to wind down soon after lunchtime, so try to arrive before 2pm to check out every option. But Exmouth Market is also worth visiting after twilight or on weekends to soak up its lively and convivial ambience. Because the majority of cafés, pubs and bars lining the street have outside seating and cover, it's one of the rare London thoroughfares that offers a proper, continental Europe-style 'sidewalk café' vibe. Especially popular spots include Mediterranean fusion restaurant Moro, versatile all-day hangout Caravan, and Café Kick, where you can drink while honing your table football skills. Top tip: Don't forget to take a selfie outside the punningly named Barber Streisand hair salon. Nick Levine RECOMMENDED: London's best markets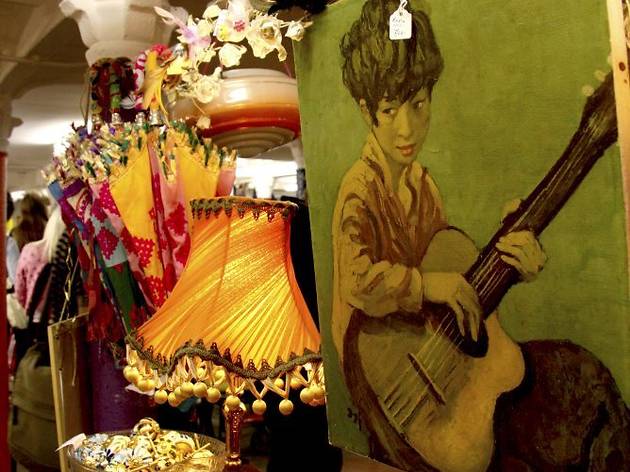 Now far more than just a string of stalls selling bric-à-brac and fruit and veg, Brick Lane Market, in the heart of Shoreditch, has grown and mutated over the years to incorporate five different markets known as The Truman Markets. Operating at its fullest on Sundays, Brick Lane and its surrounding streets come alive, teeming with sellers shifting their wares. Outside the bagel bars, curry houses and vintage shops, people without proper stalls set up shop on carpets and tables, selling old electrical equipment, toys, records, broken musical instruments, furniture and everything else under the sun. Down one side street you'll come across Backyard Market, a covered, warehouse-sized space with stalls focused on arts and crafts. Pop in for clothes, cards and wrapping paper, one-of-a-kind jewellery and tote bags, all from up-and-coming designers and creatives. The Sunday Upmarket is a food hall brimming with street food vendors selling a global smorgasbord of cuisine. There are also more than 200 market stalls here selling vintage clothing, fashion by new and established designers, jewellery and homewares. The Vintage Market does what it says on the tin, with stalls selling clothing, accessories and retro memorabilia from the 1920s to the 1990s. If you're into chintz,, The Tea Rooms host charming stalls selling things like typewriters, taxidermy and vintage maps. If you need to fuel up, there's the Boiler House Food Hall, which has around 30 stalls selling culinary delights fr
As Rokit's flagship store – there's also one in Camden and two in Brick Lane – this branch stocks the most comprehensive selection of second-hand items, from tutus and military gear right through to cowboy boots and sunglasses. You won't find many well-known labels here, but it's still worth a rummage; on previous visits a Gunne Sax prairie dress and a Marimekko day dress were unearthed, and they were an absolute steal. There are also scarves, belts and hats galore. For men there are Doherty-style trilbies, waistcoats and shirts, as well as the usual male Americana. The shop at 107 Brick Lane is more boutiquey.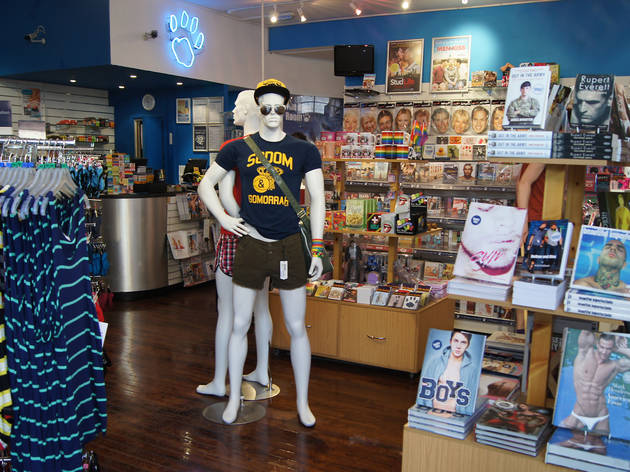 The flagship outlet of the UK's largest gay lifestyle superstore, Prowler Soho stocks all the good-time goodies you'd expect, in fantastic abundance: there's a veritable apothecary of poppers; a vast collection of male sex toys, many with an appealingly manly aesthetic, including inflatable anal dongs and robust cock rings that look like one of the Mario Bros' pipes; plus a huge array of jockstraps, super-snug boxers and more banana hammocks than you'd find at a fruit-themed beach resort. However, Prowler also sells many highbrow items alongside the stuff for getting down 'n' dirty. They recently expanded their range of comics, magazines and indie-zines produced by local LGBTQ artists, and staff can recommend the latest award-winning gay-interest movies. The store frequently hosts meet 'n' greet and signing events, involving everyone from hot stars launching calendars to respected authors like former Health Secretary Lord Norman Fowler, who recently appeared in store to discuss his book about the fight against AIDS. In addition, they support various charities and drives, such the QX Editor's campaign to push for statutory sex and relationships education in English schools.
Show more