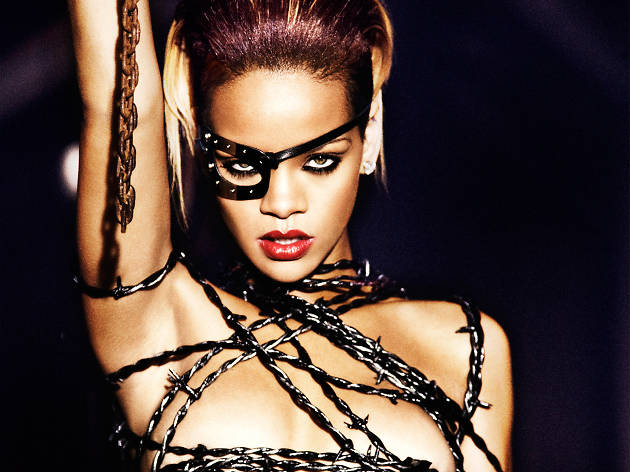 The 20 best Rihanna songs
From big singles and bangers to album tracks, we pick RiRi's greatest hits – the very best Rihanna songs
Robyn Rihanna Fenty is the most prolific and successful pop singer of her generation. Over the course of seven albums (the first released when she was just 17), Rihanna has sparked up airwaves, dancefloors and bedrooms with her hyper-infectious mixture of R&B, dancehall and all-out pop.
As she gears up to release her eighth LP, it seems like a good time to look back at her greatest hits so far. Fresh from our countdowns of the best Eminem songs and the best Björk songs, here are the 20 best Rihanna songs: everything from her debut smash 'Pon de Replay' to her recent acoustic curveball 'FourFiveSeconds'.
Scroll through our Top 20 countdown, and then vote for your favourite Rihanna song in our online ranker poll. It's the least you can do to pay homage to the Bajan queen of pop.
The 20 best Rihanna songs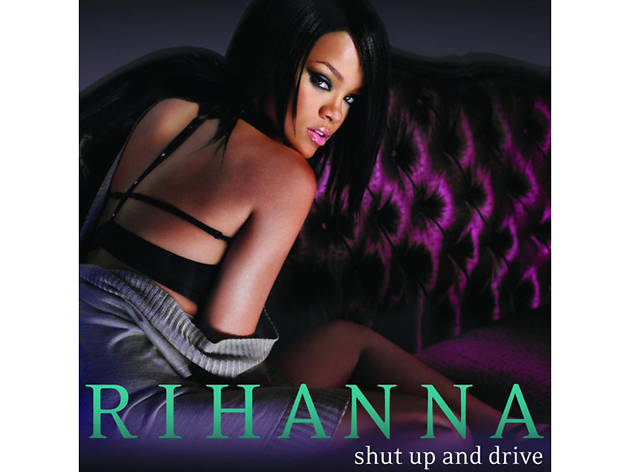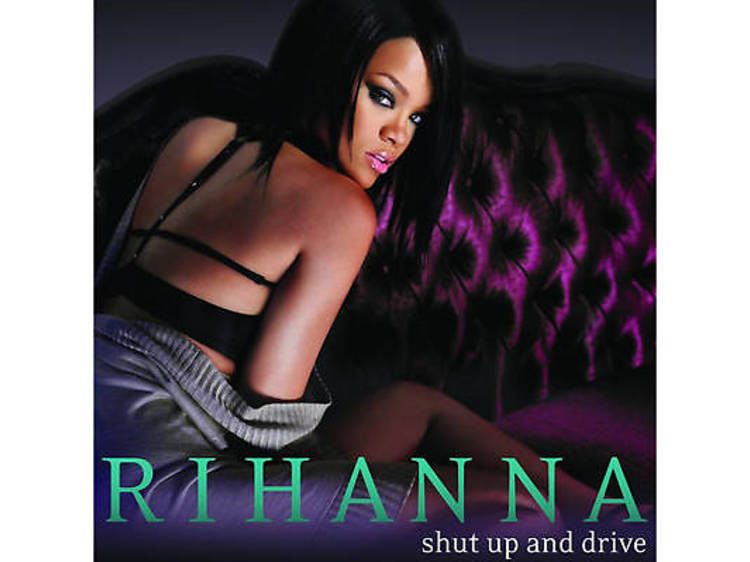 20. 'Shut Up and Drive' (2007)
Built around a hefty sample from New Order's 'Blue Monday' and boasting more car-based double entendres than Jeremy Clarkson on date night, this frothy pop song from Rihanna's 'Good Girl Gone Bad' album is an underrated delight. When RiRi purrs, 'My engine's ready to explode, explode, explode!' on the bridge, resistance is futile.
Fierce factor: Who else could brand herself a 'fine-tuned supersonic speed machine'… and still sound cool?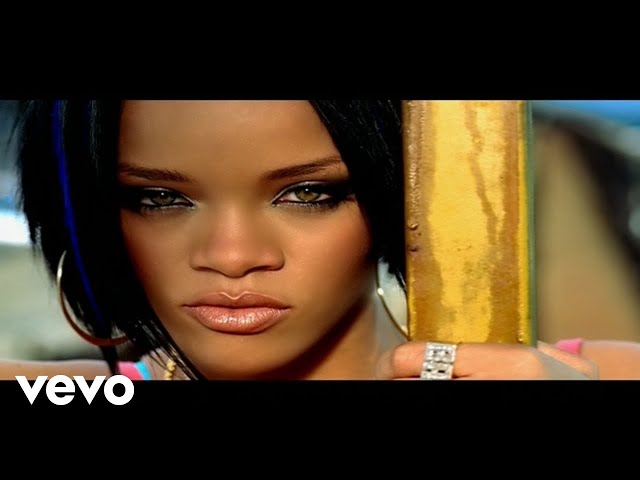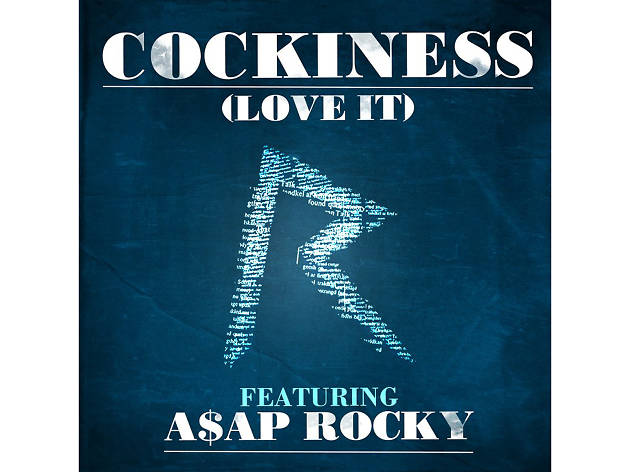 19. 'Cockiness (Love It)' (2011)
Is this dirty dancehall ditty from Rihanna's 'Talk That Talk' album her most shameless sex jam? Hmm… 'Suck my cockiness, lick my persuasion.' 'I want you to be my sex slave.' 'I love it when you eat it.' Those lines are all from the track's first minute, so we're going to say 'yes'.
Fierce factor: 'She may be the queen of hearts,' Rihanna sings on the first verse, 'but imma be the queen of your body parts.'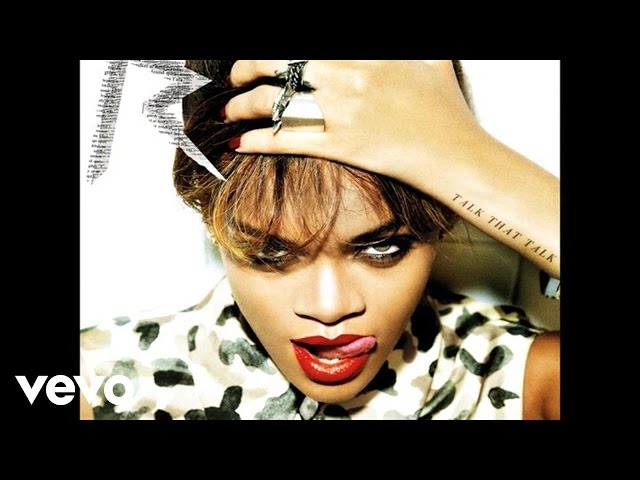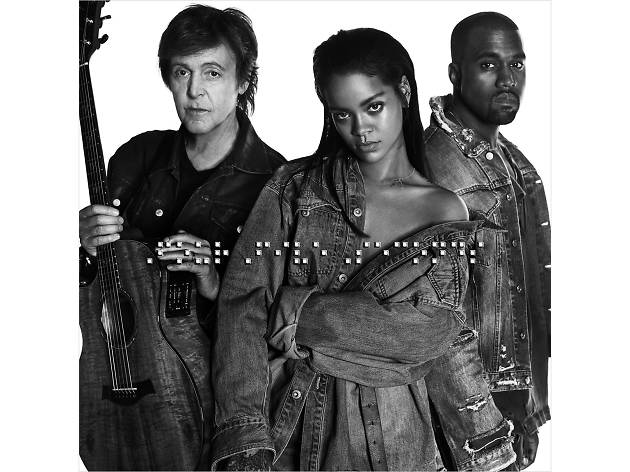 18. 'FourFiveSeconds' (2015)
When Rihanna dropped this surprise collaboration with Kanye West and Paul McCartney in January, it felt like a throwaway. But over the last few months, 'FourFiveSeconds' has proved a real grower; Ri's rough-and-ready vocals and the campfire-style chorus sound more classic with every listen. Though we're still not entirely sure how it took nine – yes, nine – people to write it.
Fierce factor: Girl's got Yeezy and Macca on her track, what more do you want?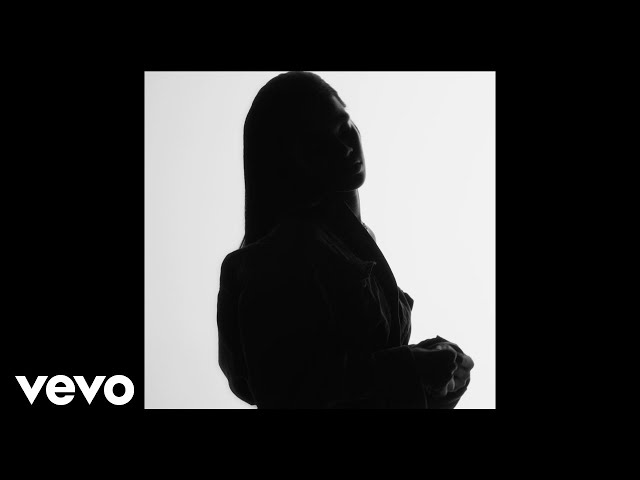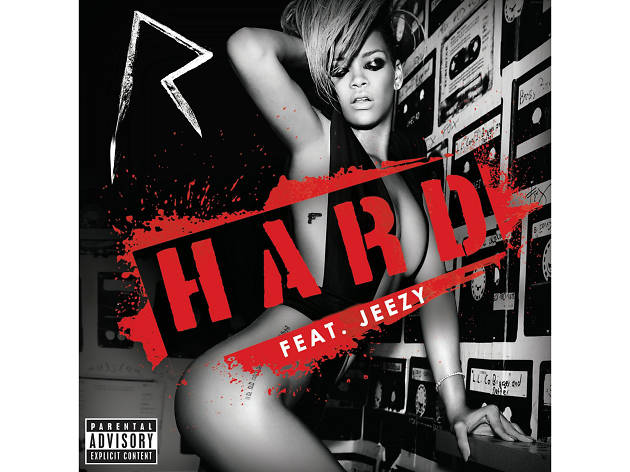 Released in the wake of her assault by then boyfriend Chris Brown shortly before the 2009 Grammys, 'Rated R' remains Rihanna's darkest and most visionary album. This horn-fuelled hip hop stomper is a highlight, with the singer declaring herself 'the hottest bitch in heels' over beats that could scare a newborn kitten.
Fierce factor: Literally nothing about 'Hard' isn't 100 percent fierce, tbh.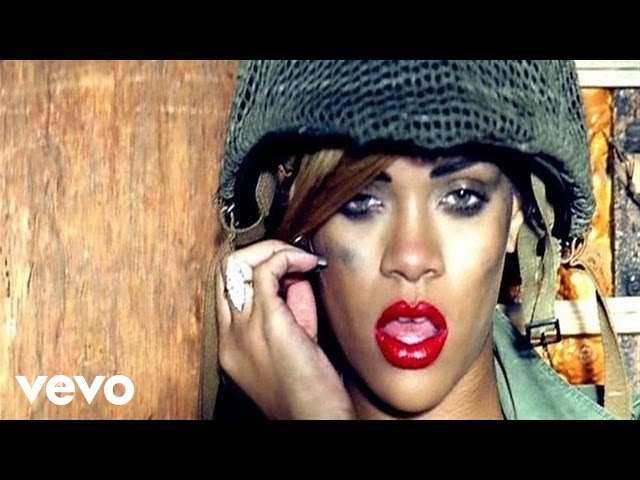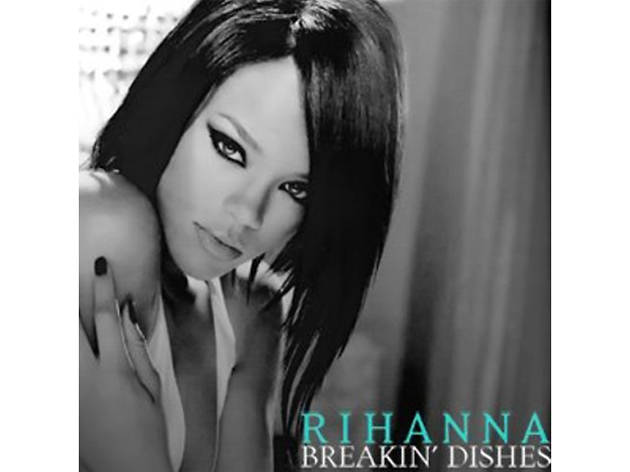 16. 'Breakin' Dishes' (2007)
Shamelessly reissued with three extra tracks a year after its 2007 release, Rihanna's blockbuster album 'Good Girl Gone Bad' eventually spawned eight singles. Incredibly, this awesome revenge anthem wasn't one of them. With its super-catchy chorus and super-angry lyrics – basically, Ri totally loses her shit when she realises her man's been dicking her about – 'Breakin' Dishes' is the great Rihanna hit that never was.
Fierce factor: Check out this perfect pop couplet: 'I'm roasting marshmallows on the fire/And what I'm burning is your attire.'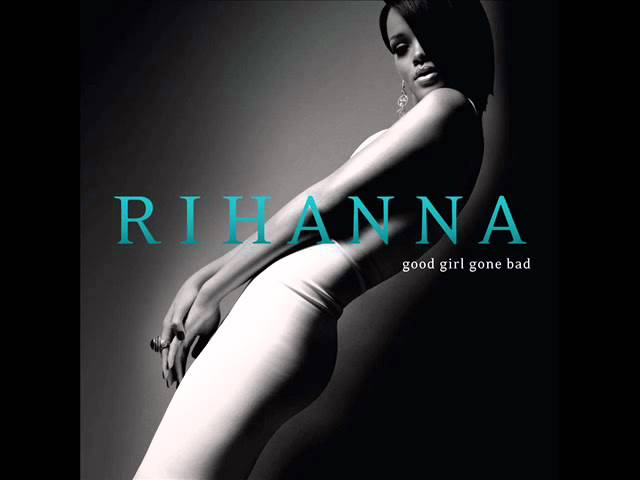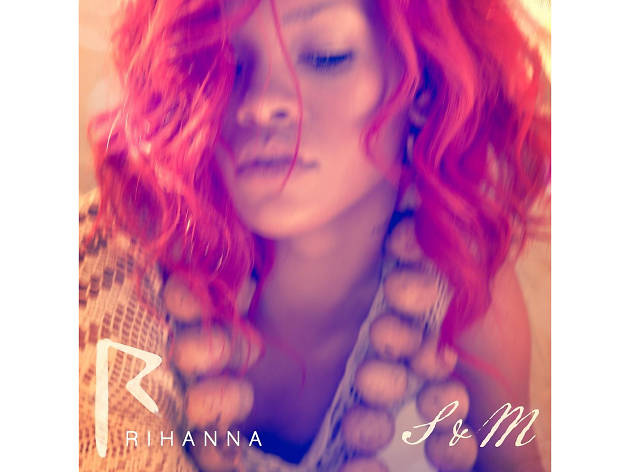 With its references to 'chains', 'whips' and the smell of 'sex in the air', 'S&M' required some hefty editing before it was deemed suitable for daytime airplay on Radio 1. Critics called the song crass and cynically provocative, and they were probably right, but this Depeche Mode-sampling hi-NRG track is still a massive banger.
Fierce factor: When was the last time anyone had to clean up an Ellie Goulding song for daytime airplay?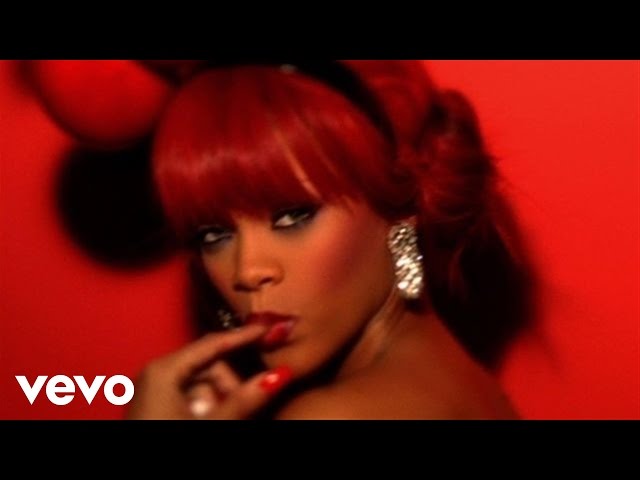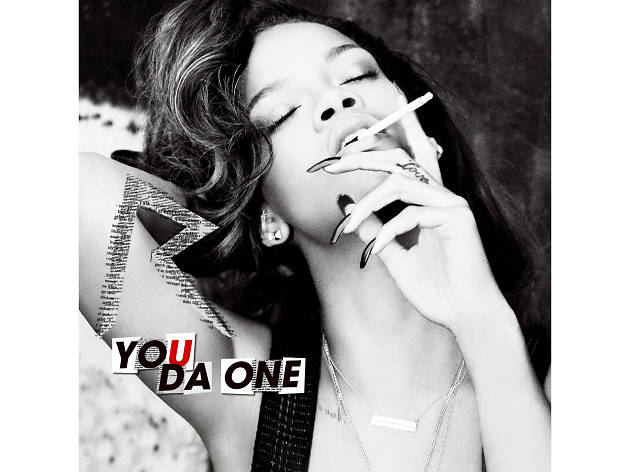 This underrated single from the 'Talk That Talk' album is one of Ri's sweeter recent offerings. There's no 'sex in the air' here as she sings the praise of being in a committed, monogamous relationship over infectious pop-reggae beats. The lyrics are realistic rather than cheesy, though, with Ri conceding knowingly, 'You are the one – so I make sure I behave.'
Fierce factor: The dubstep breakdown before the final chorus injects some of Ri's trademark edge.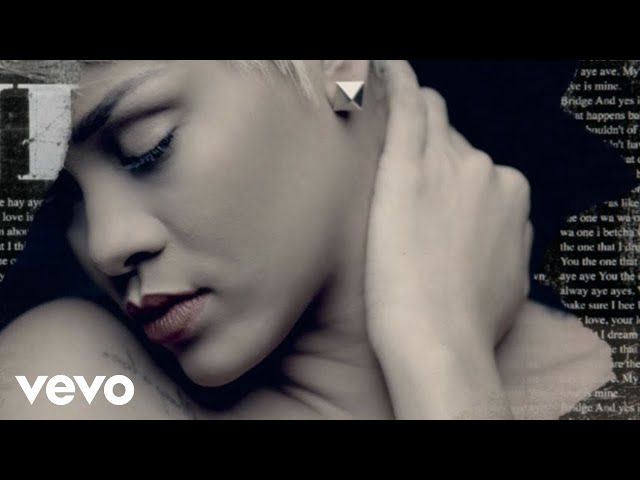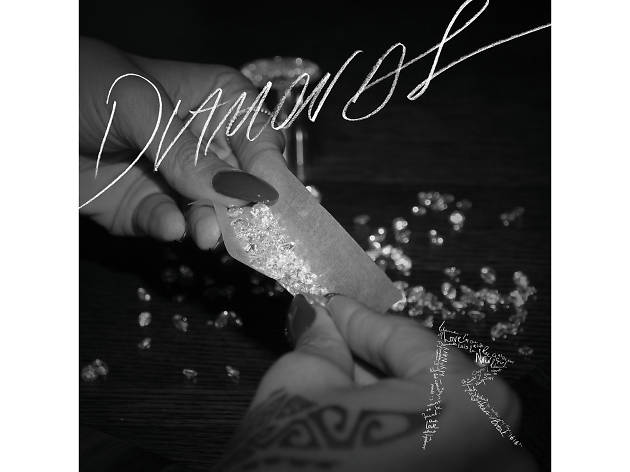 Released as the lead single from 'Unapologetic', her seventh and most recent album, this Sia-penned midtempo ballad became Rihanna's seventh UK number one single. Three years on, 'Diamonds' remains a deserving smash: it's a great, straightforward pop song with an uplifting message that Rihanna delivers brilliantly – in the hands of a less exciting singer, this could easily have been cheesy.
Fierce factor: Listen closely to Rihanna's ad libs in the final 30 seconds – they're pretty impressive.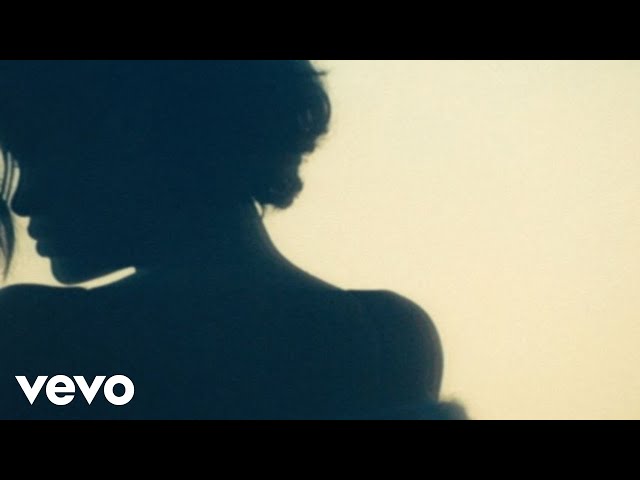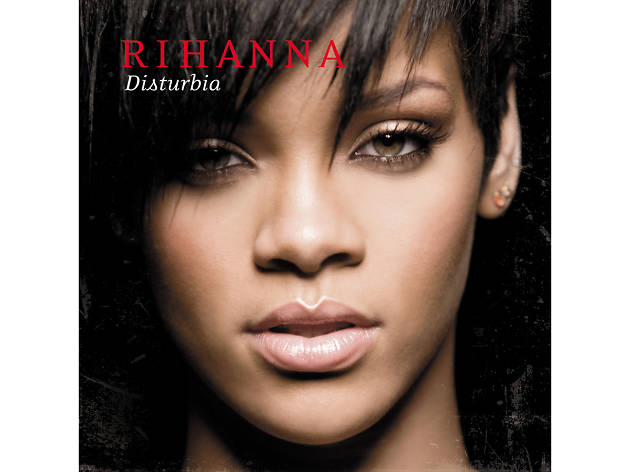 The lyrics on this chart-conquering electropop track are freakier than you think. 'It can creep up inside you and consume you,' Rihanna sings, 'A disease of the mind, it can control you.' Some people on the internet think it's about being possessed by evil; others just reckon the words sounded cool and, y'know, kinda dark.
Fierce factor: On the line 'I feel like a mons-tah', Ri sounds like a proper zombie. Wait, maybe 'Disturbia' really is about being possessed?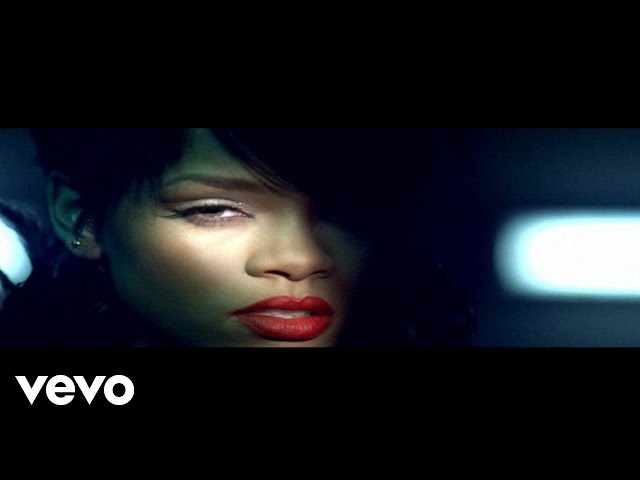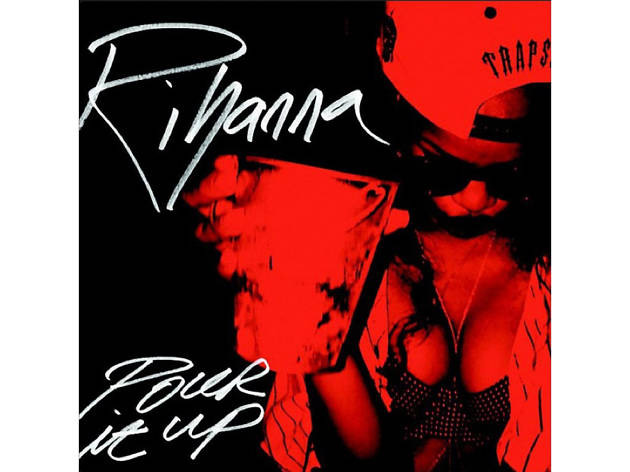 If it were performed by a male artist, this brag track would be crass. But hearing Rihanna boast about blowing her dough on Patron and 'strippers goin' up and down that pole' feels strangely subversive. With its hip, trap-flavoured beats, 'Pour It Up' also sounds authentic – it's the sort of track you can imagine Rihanna actually listening to in her car.
Fierce factor: On the second verse, Rihanna even shows off about wearing her own celebrity perfume.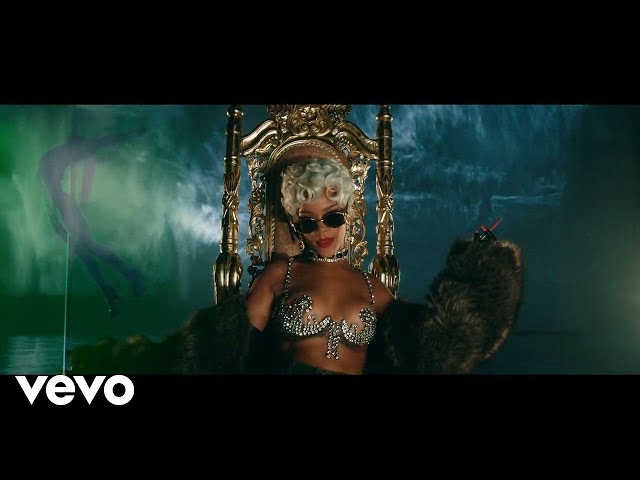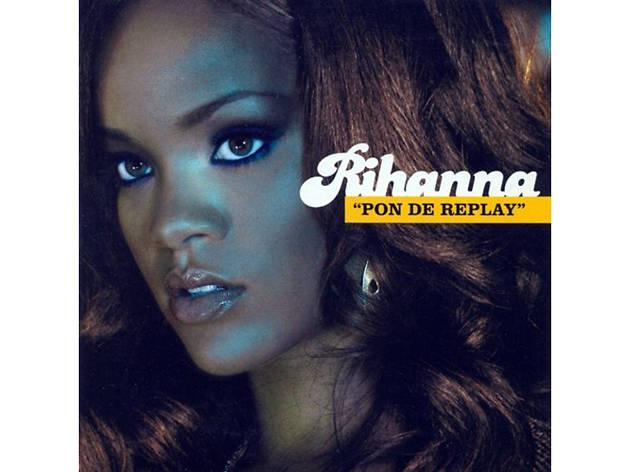 10. 'Pon de Replay' (2005)
Released when she was just 17, Rihanna's debut single became a global smash, peaking at number two in both the UK and US. A decade later, its catchy chorus and snappy dancehall beats still do the business, as sassy Rihanna tells the DJ to put her song 'pon de replay'. That means 'on repeat' in non-Bajan, FYI.
Fierce factor: Even as a teenager, RiRi was acting like queen of the dancefloor.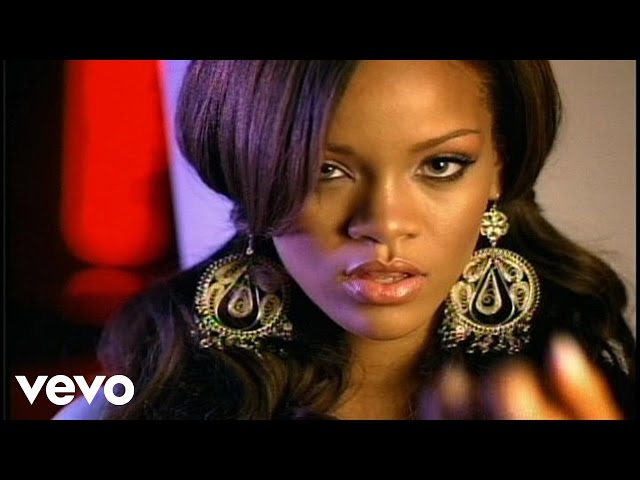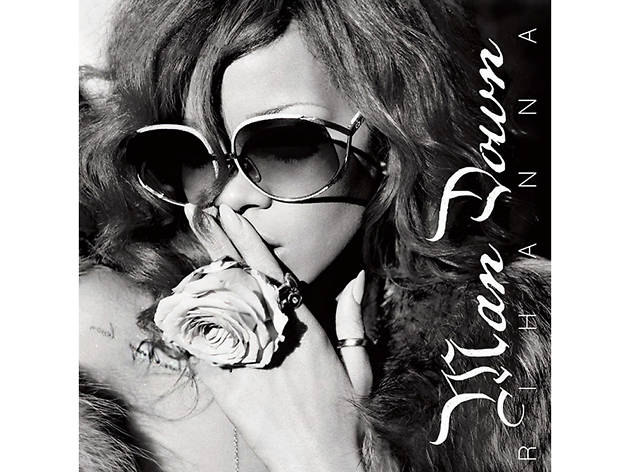 The Rihanna Navy – that's what her superfans call themselves – love this dark deep cut from the 'Loud' album. 'Man Down' sees Rihanna take on the role of murderer on the run, as she confesses she 'just shot a man down in Central Station' over deceptively peppy pop-reggae beats. It's La Fenty at her badass best.
Fierce factor: Rihanna delivers the entire song in her thickest Bajan accent – check out the awesome way she pronounces 'situation' and 'altercation'.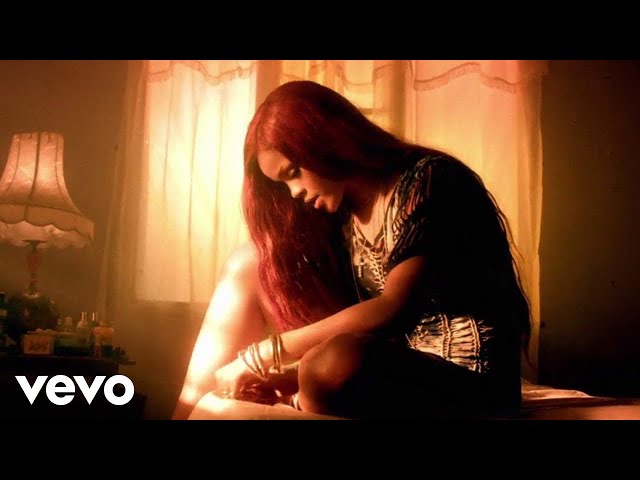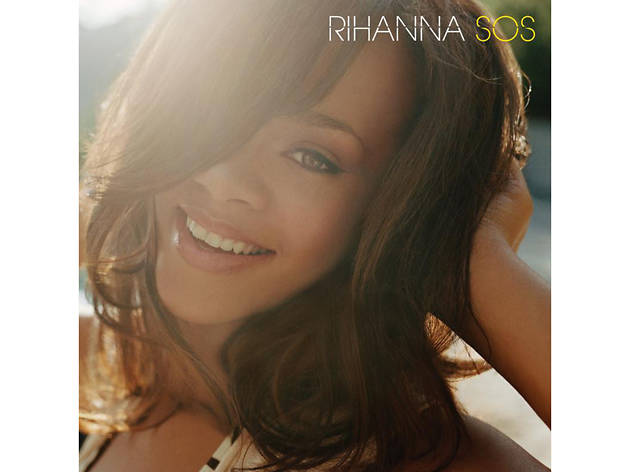 This Soft Cell-sampling electro-pop stomper from Rihanna's second album 'A Girl Like Me' became her first US Number One single. It's still totally infectious, though harder to sing along to than you might expect: just try delivering the line 'you got me stressing, incessantly pressing the issue' after one too many rum and cokes.
Fierce factor: 'Thank God for Rihanna sampling it,' Soft Cell's Marc Almond said in 2011, crediting her with introducing 'Tainted Love' to a new generation of fans (and presumably funding his patio extension).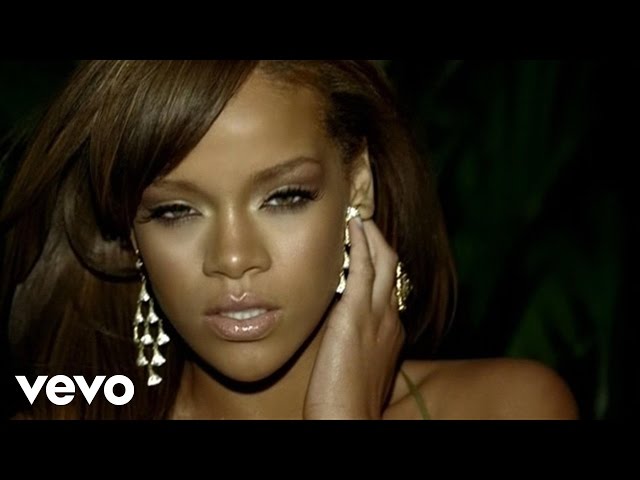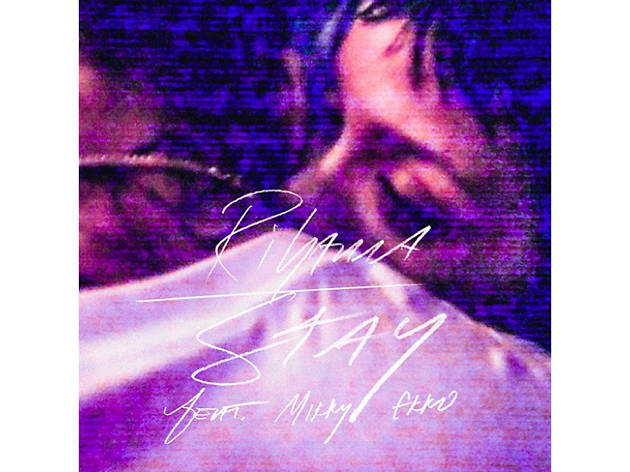 Obviously Rihanna excels on the dance floor, but this sublime piano ballad shows she can also sell a slowie. Though it features an appearance from Mikky Ekko, the song's writer, Rihanna's own vocal performance is so mighty that it's almost possible to forget 'Stay' is supposed to be a duet.
Fierce factor: Patti Smith – yes, actual Patti Smith – declared 'Stay' the best song of the year and performed it at her sixty-seventh birthday concert in New York.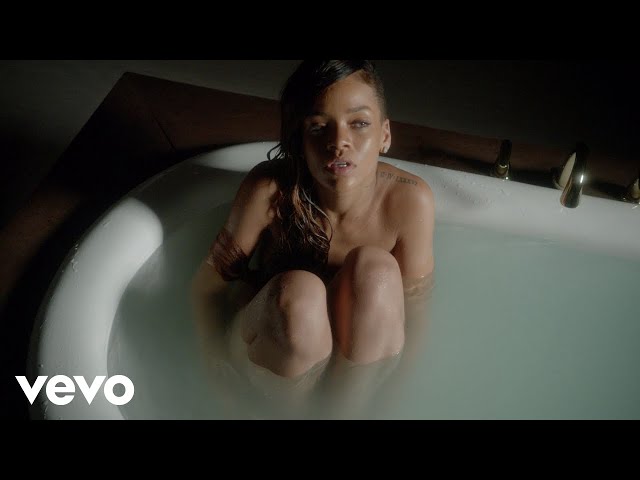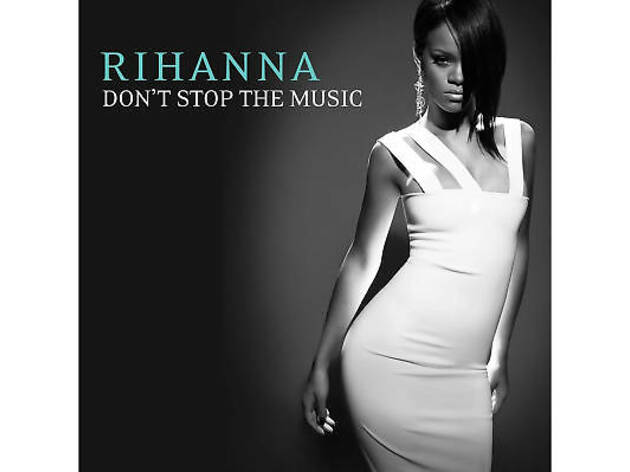 6. 'Don't Stop the Music' (2007)
The brilliance of this club banger lies in the way it teases: though we know the sample from Michael Jackson's 'Wanna Be Startin' Somethin'' is bubbling under the surface, it's still thrilling when that 'mama-say, mama-sa, ma-ma ko-sa' surfaces. A lesser pop star could have sounded like a guest on her own track, but Rihanna's distinctively detached vocals help her to impose herself.
Fierce factor: Um, she just sampled a song from 'Thriller': the biggest-selling album of all time.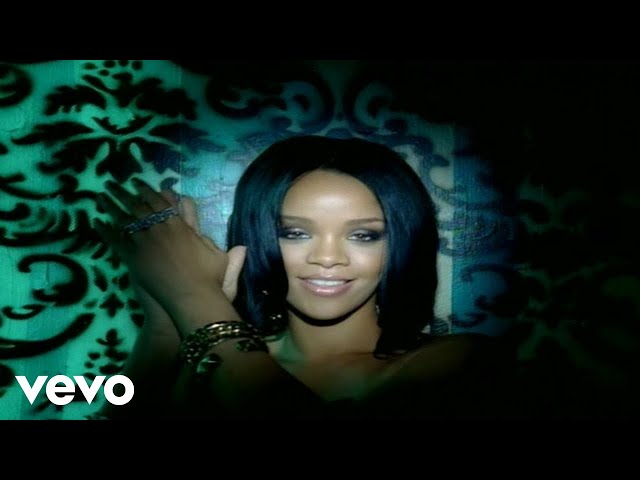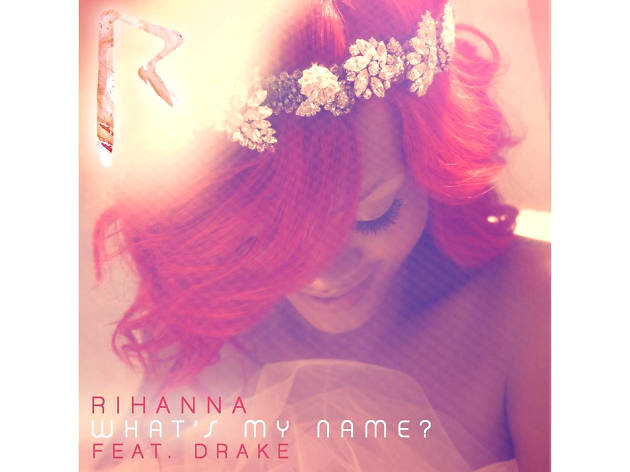 5. 'What's My Name?' (2010)
Featuring a rap from Drake, Rihanna's rumoured boyfriend at the time, this midtempo electro-R&B tune is dreamy, romantic and harder to shake off than austerity. It's also pretty filthy. 'Every door you enter, I will let you in,' Ri sings knowingly at the end of the second verse. Insert 'tradesmen's entrance' joke here.
Fierce factor: 'Oh na na, what's my name?' Come on, the whole song's an ego trip.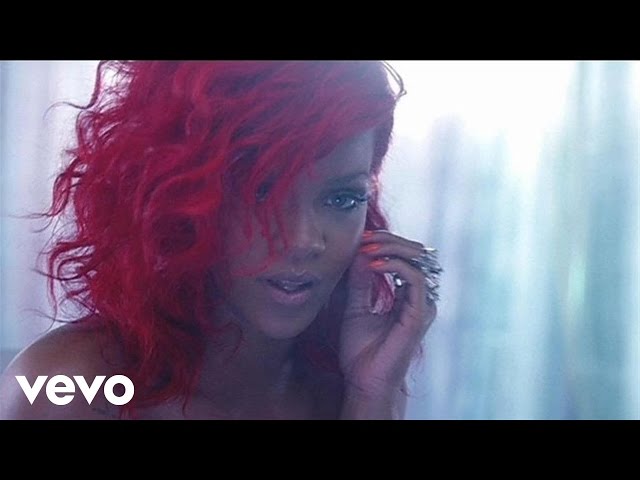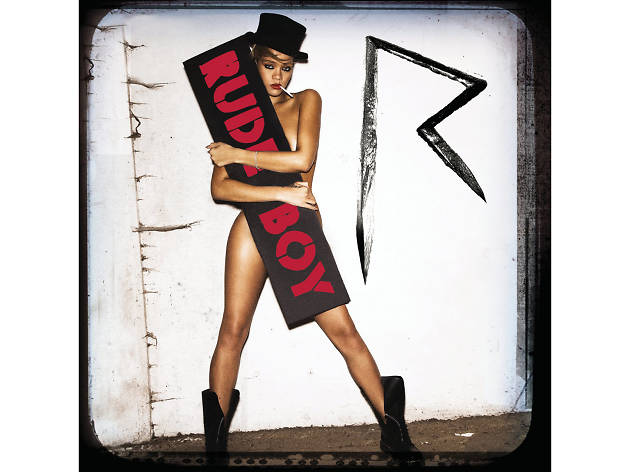 Sure, the biggest hit from Rihanna's 'Rated R' album isn't subtle. 'Come here rude boy, boy can you get it up?' goes her opening salvo. But its combination of risqué vocal hooks and infectious Caribbean-flavoured beats makes 'Rude Boy' vintage RiRi. When she demands, 'Give it to me baby like boom-boom-boom,' 'Rude Boy' sounds like the hottest one night stand of your life.
Fierce factor: 'Baby, if I don't feel it, I ain't faking' is a pretty clear statement of intent.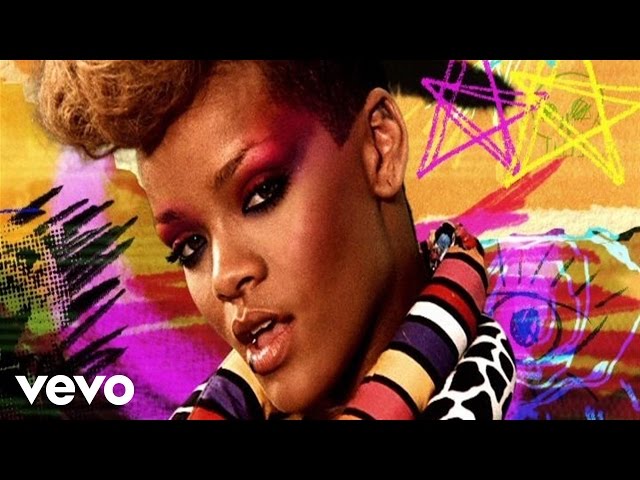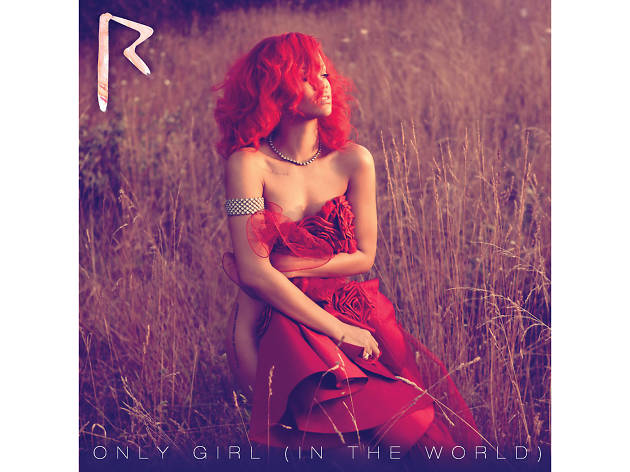 3. 'Only Girl (In the World)' (2010)
This dance-pop monster topped the charts on both sides of the Atlantic in 2010 and bagged Rihanna a Grammy. 'Only Girl (in the World)' is the perfect union of huge song and huge star: it's completely thrilling every time Rihanna belts out its thumping headrush of a chorus.
Fierce factor: Is it first line really 'I want you to love me like I'm a hot pie'? If so, fair play – she sort of pulls it off.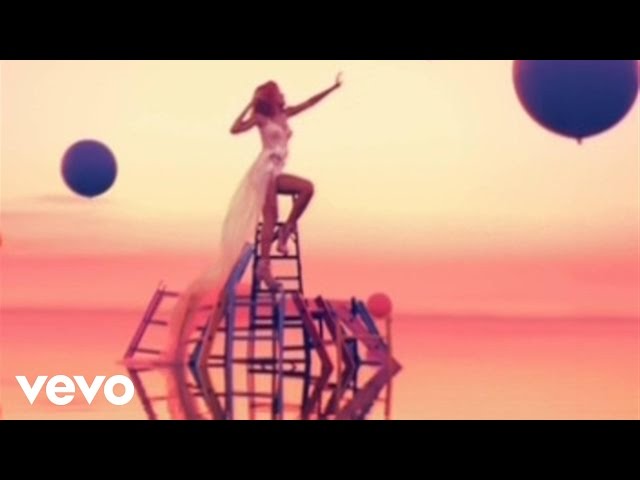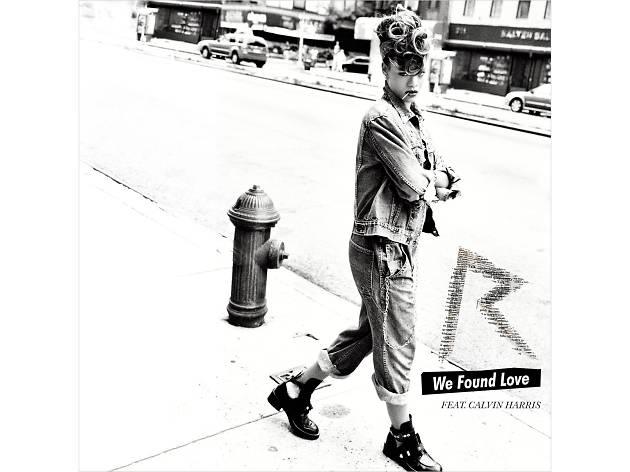 2. 'We Found Love' (2011)
Some critics branded this Calvin Harris-penned club banger simplistic and cheesy when they first heard it, but over time 'We Found Love' has grown in stature and become Rihanna's biggest ever hit. The secret of its success? A chorus you can't shake off even when you want to, loads of unapologetically colossal rave drops and, well, its sort of haunting relatability. Anyone who's capped off a drunken night out with a sloppy snog as the lights come on will feel a pang of recognition as Rihanna sings 'we found love in a hopeless place' over and over again.
Fierce factor: 'We Found Love' had such a reach that it even managed to bring out the spunky side of Leona Lewis. Claiming she'd recorded the song before Rihanna, the 'X Factor' winner said in a 2012 interview: 'It was the same version and production but mine's better.' Zing!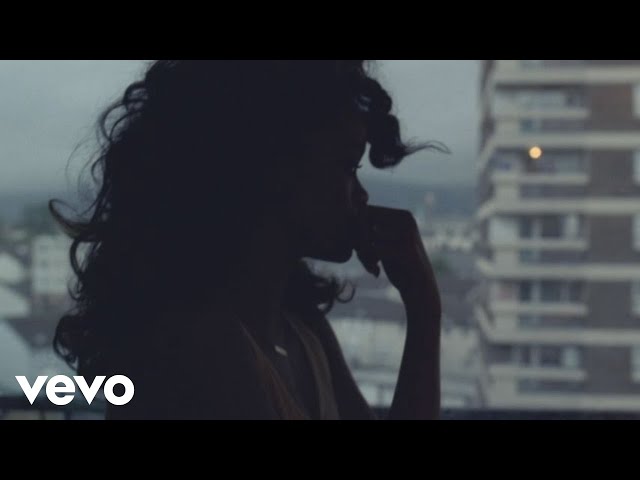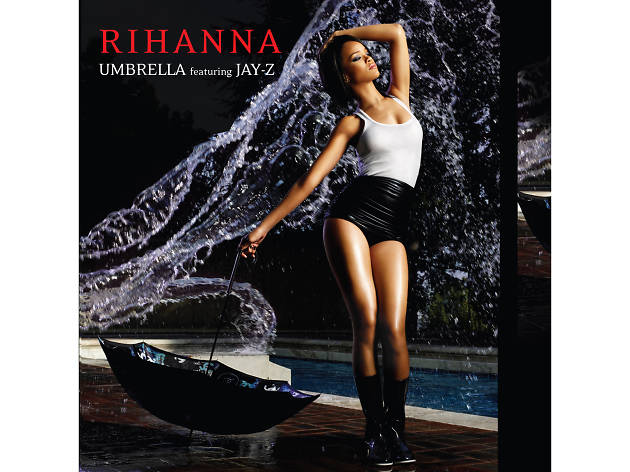 Rihanna had scored big hits before 'Umbrella', but this bombastic electro-R&B ballad was the one that sent her interstellar (ella, ella). Originally written for Britney Spears, with a sweet message about sticking together when everything turns to shit, the song sold millions of copies and was so popular that her label teamed up with Totes to release a range of signature Rihanna brollies.
Fierce factor: The ten weeks 'Umbrella' spent at Number One in the UK coincided with extreme rainfall and flooding, leading one tabloid to suggest the country could be suffering from a 'Rihanna curse'. Now that's what we call true fame.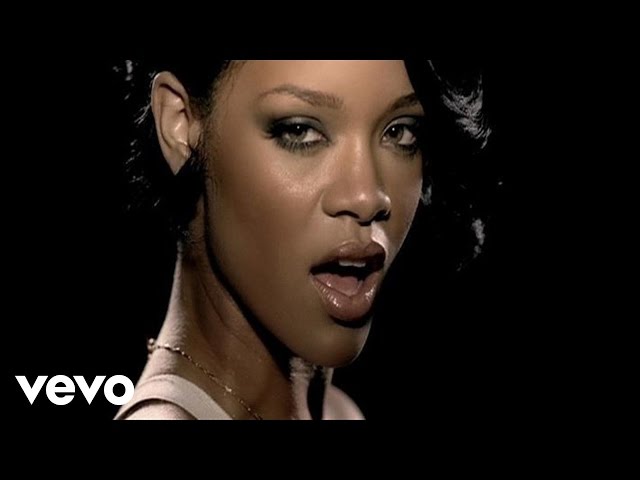 What's your top Rihanna song?
Support Time Out
We see you're using an ad-blocker. Ad revenue is Time Out's main source of income. The content you're reading is made by independent, expert local journalists.
Support Time Out directly today and help us champion the people and places which make the city tick. Cheers!
Donate now