BRITISH SUMMER TIME: McBusted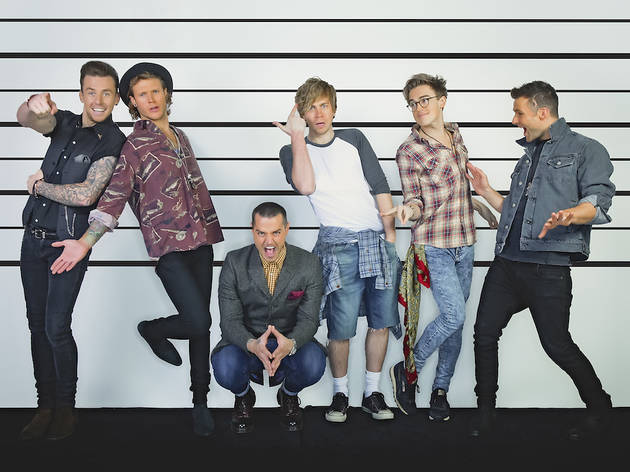 McBusted, Backstreet Boys, The Vamps, Scouting For Girls, Diversity, Lawson, Five, Neon Jungle, Elyar Fox, Ollie Marland, George Barnett, Joel Baker, Mike Dignam.
After a successful first run last year featuring The Rolling Stones and Lionel Richie among others, this big summer bash is back in Hyde Park, with the main events taking place on the Sunday of one weekend (that's this event) and the Saturday of the following weekend, and midweek shows between the two still TBA. Today's headliners are McBusted, the boy band BOGOF that lumps together McFly with two thirds of Busted. This unwieldy beast is joined on the bill by the Backstreet Boys (who did their own merger with New Kids On The Block a few years ago) and other easygoing, clean-cut pop types, including The Vamps, as well as moddish, fluffy indie boys Scouting For Girls and street dance troupe Diversity.