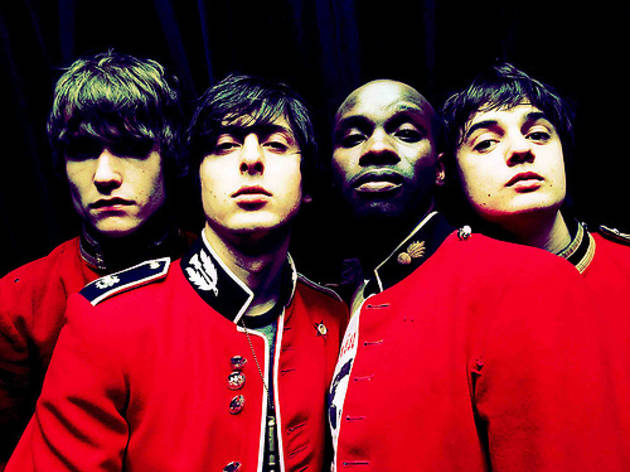 The Libertines, The Pogues, Spiritualized, Maximo Park, The Enemy, Graham Coxon, Swim Deep, Reverend and the Makers, Wolf Alice, Darlia, Cuckoolander, I Am Kloot, Brownbear, The View, The Twang.
After plenty of stirring of the rumour mill, it's finally been confirmed that Carl Barât and Pete Doherty's bunch of grungy indie roughnecks will be reuniting for a show at Hyde Park concert series British Summer Time. After breaking up in 2004 the band have reformed only once since, playing two festival shows in 2010, and the animosity between members – especially Messrs Barât and Doherty – has been well publicised. It's kind of a strange time for them to get together again, with Barat's new band, The Jackals, just beginning to mount their own musical campaign, but whatever the circumstances you can be sure that this show will be a blessing for the legions of Libertines fans, who most certainly can still stand them now.
The Libs are also bringing a big supporting cast with them on the day – some expected, others more surprising. Shane MacGowan's rowdy Irish folk crew The Pogues, epic, melodic rock outfit Spiritualized, indie-electro riffers Maximo Park, Blur's Graham Coxon and Sheffield lad-rockers Reverend And The Makers are just a few of the acts appearing.
Want more?
Read our interview with Carl Barat about the reunion