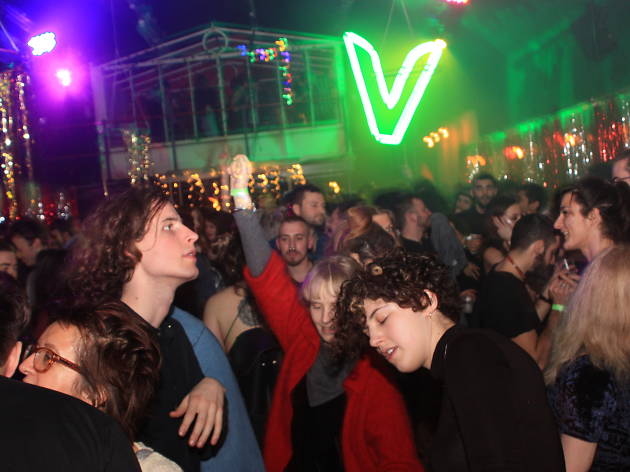 Listen to 50 songs that inspire Time Out's I'm Coming Out party
Bring the power of disco into your life, with over four hours of funk
As we get in shape for our next Time Out party at Waterloo's Vault Festival on Saturday March 4th (and by 'get in shape', we mean give our red carpet a vacuum and order a container-load of glitter), we thought we'd give you a solid taste of what to expect, sounds-wise.
Time Out's Music Editor Oliver Keens is our DJ for the evening. He's raided his sonic sack for 50 songs that sum up the outlandish, disco-driven, tinsel-twirling vibe of the night...
SO CLICK ON THE PLAYLIST BELOW AND PREPARE TO COME OUT ON MARCH 4TH.