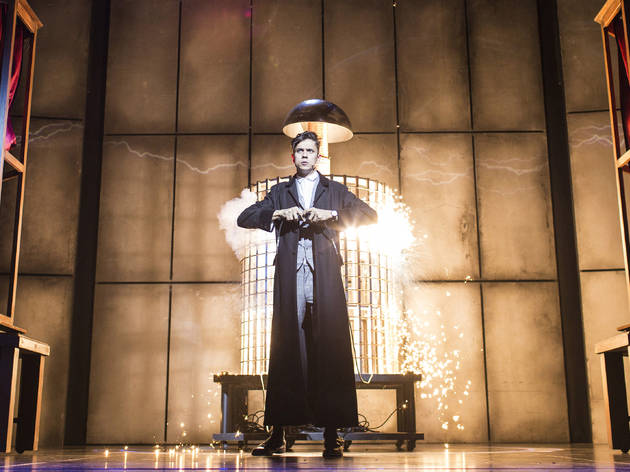 1/5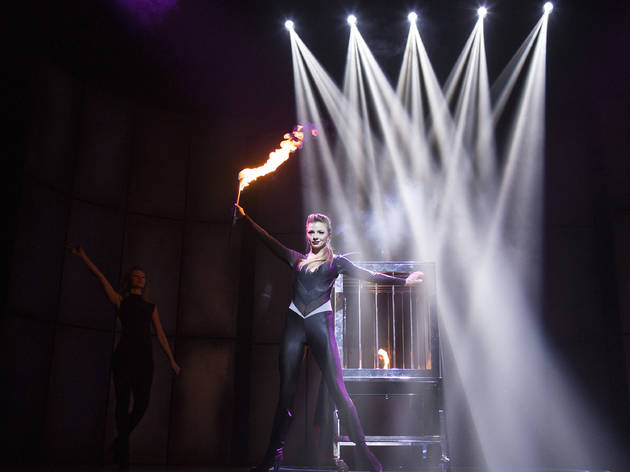 2/5
© Helen Maybanks
Josephine Lee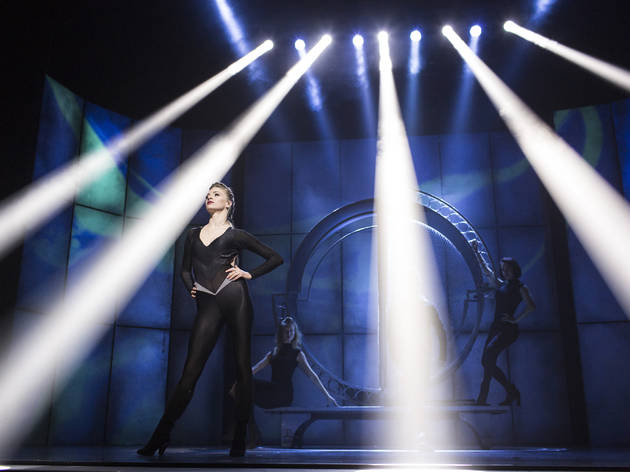 3/5
© Helen Maybanks
Josephine Lee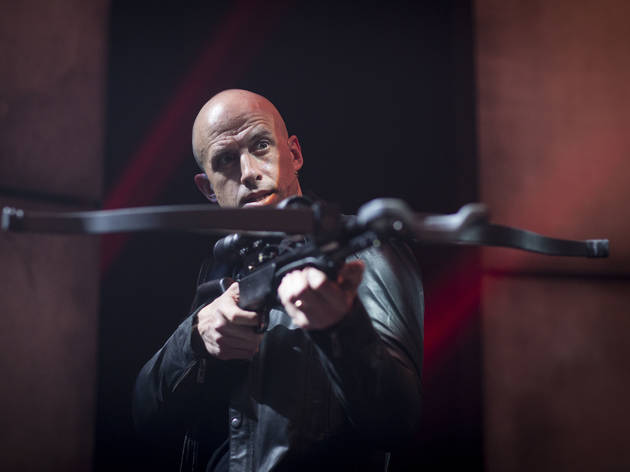 4/5
© Helen Maybanks
Jonathan Goodwin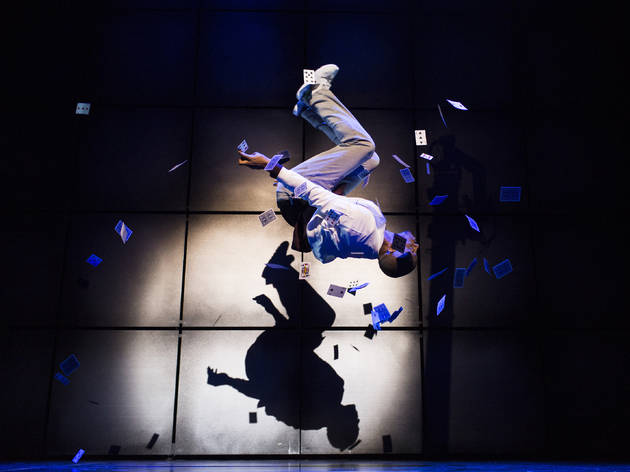 5/5
© Helen Maybanks
Magical Bones
This old school magical extravaganza returns
No doubt magic has come a long way since the days when Copperfield and Daniels were household names, but there's little in the way of supporting evidence in this behind-the-times hodgepodge of spectacle and trickery. That's not to say returning West End extravaganza 'Impossible' doesn't have its 'wow' moments, just that the familiar-feeling routines played out by its line-up of wise-cracking men and mostly silent women don't deliver much you won't have seen before.
The format has been adjusted for modern attention spans, at least – seven performers share the stage, whose acts range in tone drastically, with no cohesive theme uniting them. One minute whimsical, Derren Brown-ish mentalist Chris Cox is making dodgy knob gags (in between some impressive mind-reading stunts), the next daredevil Jonathan Goodwin is hanging upside down in a flaming strait-jacket.
Easily the weakest link is 'Britain's Got Talent' winner Lance Corporal Richard Jones, whose close-up card tricks may work on Saturday-night TV, but in a West-End stage show simply get dwarfed among the bigger, flashier set-pieces. Recognisable though his face may presumably be, his presence feels clumsily tacked-on.
Still, though the format is clunky and the tricks well-worn, the fact remains that if you're not somehow awed, impressed or at least surprised by the sight of a blindfolded man crossbow-ing balloons off of someone's head, or a terrified volunteer being apparently teleported across stage, you've presumably been through some very difficult shit. As a great man once said, you'll like it – not a lot, but you'll like it.
Average User Rating
3.4 / 5
Rating Breakdown
5 star:

0

4 star:

8

3 star:

9

2 star:

1

1 star:

0
Thanks to the masked magician who showed all the secrets behind magic I found it really hard to actually enjoy and appreciate the show. I found the tricks basic and nothing special (well apart from one very impressive and scary trick that involved a member of the audience and a lot of electricity) and lacked any real wonder. I think if I was a child and hadn't watch the bloody secrets show I would have been a lot more impressed. But even though it was still a great night out and if you've got kids I'll strongly recommend you take them they will seriously enjoy it and will leave scratching their heads wondering how it was done.
I absolutely LOVE magic shows, so was very excited to see the posters for 'Impossible' appear around London. Having now seen the show, I'll admit that it fell slightly short of my expectations, but was still very enjoyable and kept me talking about it to my friends and family for a good few days afterwards.
I tend to feel a bit bad for modern magicians simply because technology is so advanced, which means that it's much harder to wow people than it used to be, but there were many tricks in this show that didn't rely at all on props and explosions and were utterly baffling to me (and the people around me)!
The trick that involved everyone was cool, but a little long and laborious considering that little people made up a good chunk of the audience, but the big and dangerous feats were absolutely spectacular. Loved the guy that did the mime too!
The only other thing I'd say is that, like the official reviewer, I was disappointed that a large-scale show such as this would continue the very sexist trend of using tiny, heavily made-up women in tight clothes as assistants to an all-male cast. I get that assistants need to be petite and flexible, but this really jarred with me.
In general I'm a fan of most things magic-related, simply because they're enjoyable. If you watch this with a view to trying to catch them out and work out the tricks, then you'll spoil it for yourself a bit as a lot of the tricks are run-of-the-mill. As a whole though, there was a great mix of stuff in there and the atmosphere really made it for me.
The music, lighting and set have been done really well and the evening feels exciting and pretty dramatic at times - it's also laugh-out-loud funny in places. Great show for kids and adults - entertaining, engaging and a fun evening out.
I'm not a big magic fan. I like to think I can suss it all out and nothing will get past me. Last night at Impossible I found myself in the front row right by the stage. I knew their was going to be audience participation and pretty much everyone in the front row (except me and my colleague) got chosen. I think my face probably gave me away as a miserable cynic to be avoided by magicians at all costs. There are certainly some benefits to sitting that close. Namely, you can see exactly how a lot of the tricks are done. If you want to be totally baffled by it all then avoid the front 4 rows of the stalls. There are some stand out moments and I have to say I was surprised at how much I enjoyed the evening. What I loved is the difference in age of all the Magicians and although the young ones look hipster cool and funky the middle aged ones are still desperately trying to cling on to their youth with bouffant hair, false tan, tight tees it made there sections feel a bit cabaret but with age comes experience and they provided some of the real stand out trickery. All in all a great show to go woth friends, or family. Everyone will enjoy.