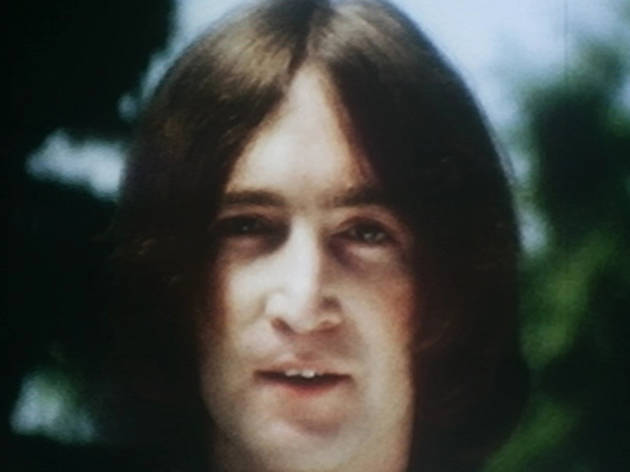 This is, quite simply, the best summer pavilion there's been at the Serpentine. Not the most grandiose, far from it – slightly surprising, perhaps, given it's by the same collaboration of artist and architects that produced the monumental Bird's Nest stadium for the Beijing Olympics four years ago (ironically, Ai Weiwei is still not permitted to leave his city).
But whereas previous Serpentine pavilions have sometimes tended to feel parachuted in, featuring ostentatious, high-concept experimentation just for the sake of it, this structure feels much more integrated, wittily site-specific – precisely because it alludes to all the previous pavilions that have occupied the garden over the past 11 summers, by digging down into the ground to reveal (or, more accurately, reconstruct) their various foundations and architectural footprints.
Contained within a sunken, cork-lined, circular area, the result is an exhilarating, overlapping jumble, an architectural palimpsest consisting of differing levels, like geological strata: rectilinear forms, sweeping parabolic curves, arches, columns (one from each of the previous buildings), secluded little cubbyholes, platforms that perform both as benches or walkways. It's a veritable adventure playground of shapes and forms, yet is also a space that's successful in purely functional terms, as a pleasant, restful space to while away some time, sheltering from the rain or sun beneath the flat, disc-like roof.
There are other, clever touches. The deepest level is a small triangle of bare earth which, water levels permitting, fills with groundwater. And the top of the roof, too, holds water pumped up from below ground: a sort of artificially elevated water-table, then – a statement of human ingenuity. Standing outside the pavilion, with its glimmering roof at chest-height, gazing down into its sloping, mud-coloured interior, feels like encountering some buried, Neolithic chamber or an ancient amphitheatre – so that ultimately it's not only the previous pavilions that are being invoked, but also a much more basic notion of architecture itself, of humanity's drive to forever alter and augment the natural environment.
Rating Breakdown
5 star:

1

4 star:

0

3 star:

0

2 star:

0

1 star:

3