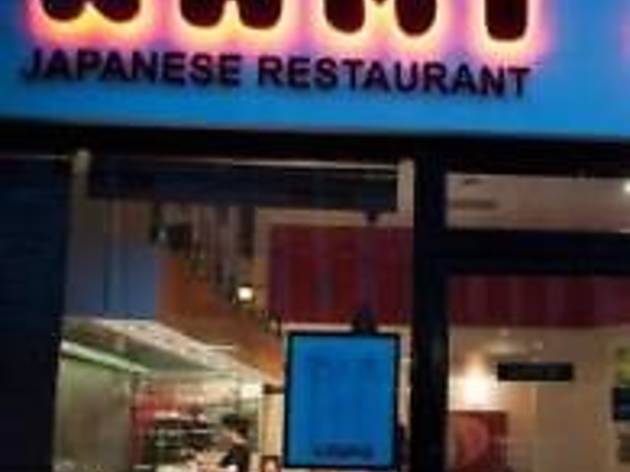 Details
Average User Rating
3.3 / 5
Rating Breakdown
5 star:

1

4 star:

1

3 star:

0

2 star:

0

1 star:

1
Beautiful little Japanese restaurant, newly refurbished. The food is excellent, reasonably priced. The service we had was also excellent, very friendly. Would recommend Kami's to anyone.
Small cute Japanese Restaurant in Kentish Town. I like to go here when I am lazy on the weekends and cant be bothered to travel to any other restaurants in central. Besides this there is nothing bad about this place, its a standard Japanese restaurant with a lovely selection of Sushi and Sashimi. I just think the prices are just a bit high, its worth it as the quality is very good. If you want cheaper sushi you can definitely got to; itsu, wasabi, yo sushi,...and co. this is really a special sushi place for an occasion.
The restaurant itself is rather small on the inside with at most only 8 tables. We were seated right away as it was not crowded at the time we went, a Thursday evening around 7pm. In terms of atmosphere and decoration, there wasn't very much going on in the restaurant. The tables were not set until we were seated and had ordered.

In terms of the selection of food, the restaurant provided most of the typical Japanese dishes – maki rolls, nigiri, sashimi, noodle and rice dishes, etc. I ordered the Chirashi special roll, found under the 'maki rolls' section and the eel and cucumber maki roll. Although it looked like quite little, it did end up filling me up because of the amount of rice and fish in each. I preferred the Chirashi maki as it included several types of sashimi and the shiso leaf all bunched together in the maki. The blend of the two was excellent, as it always tends to be.

As for the service, it was decent but nothing spectacular. Our food arrived in a reasonable amount of time after we had ordered and my friends and I were satisfied with our orders.
It's probably not a restaurant I would go out of my way to visit again. If I happened to be in the area and wanted some Japanese food then I would, but it certainly wasn't the most authentic I've had in London. It is however conveniently located by the Kentish Town tube station, at a 3 minute walk.