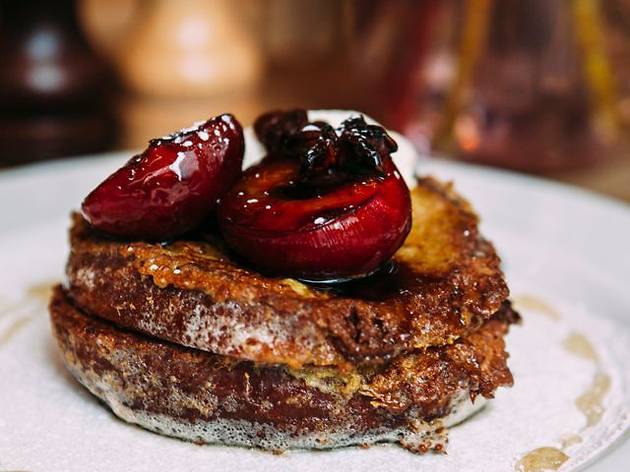 Close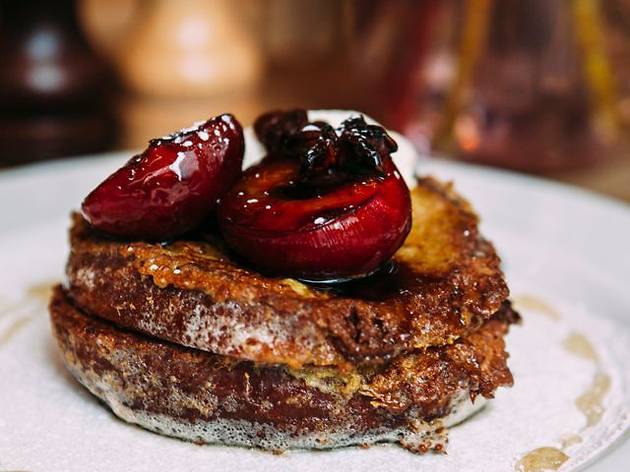 1/18
2/18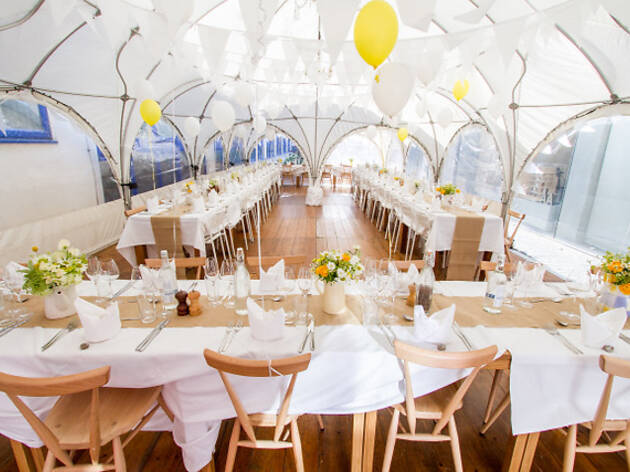 3/18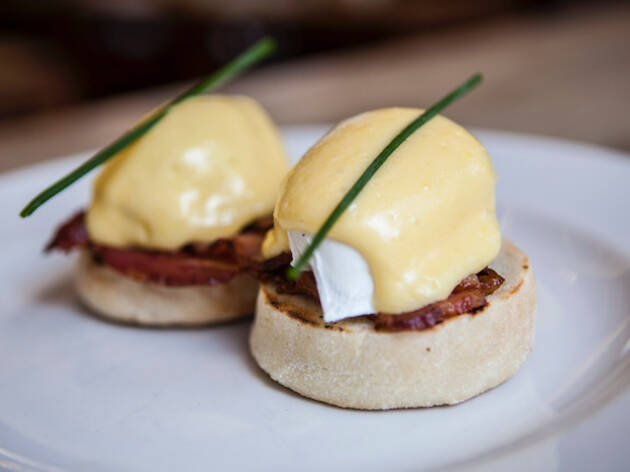 4/18
Charlotte Anderson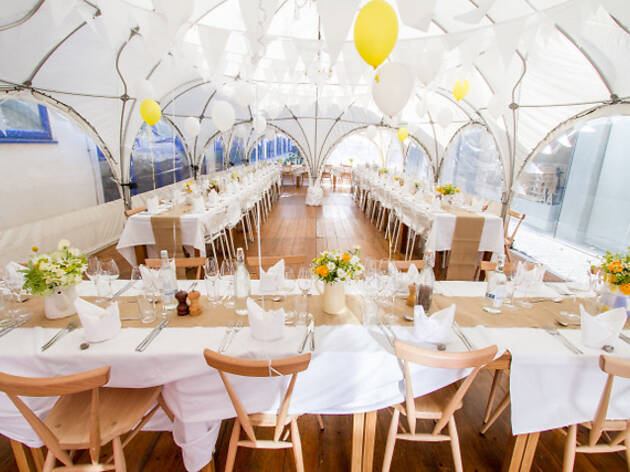 5/18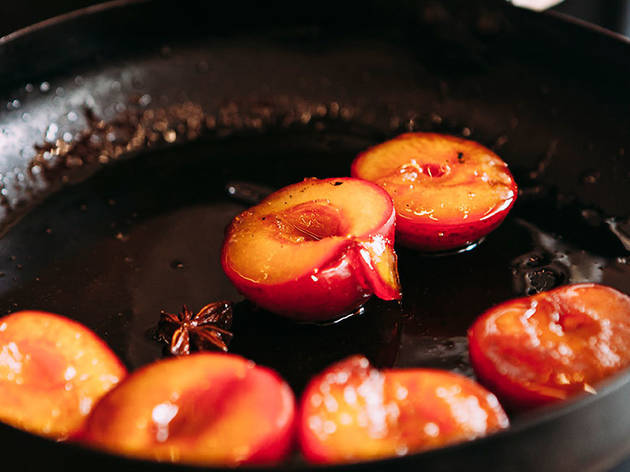 6/18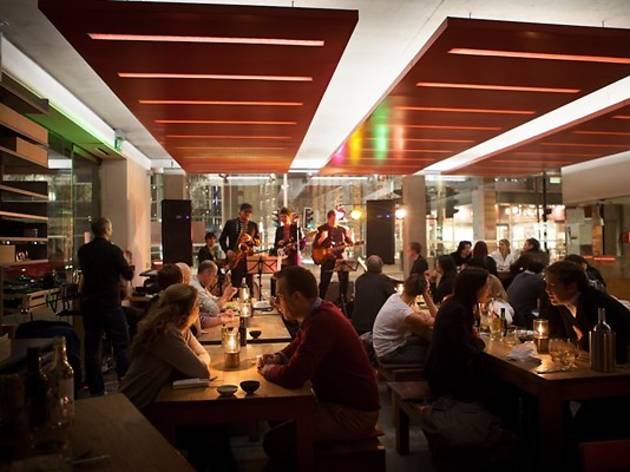 7/18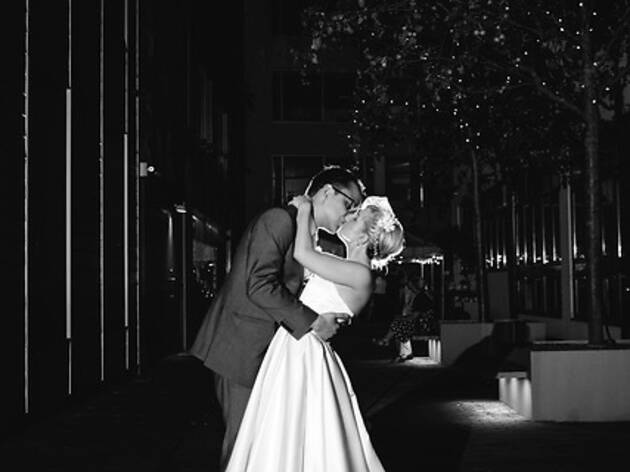 8/18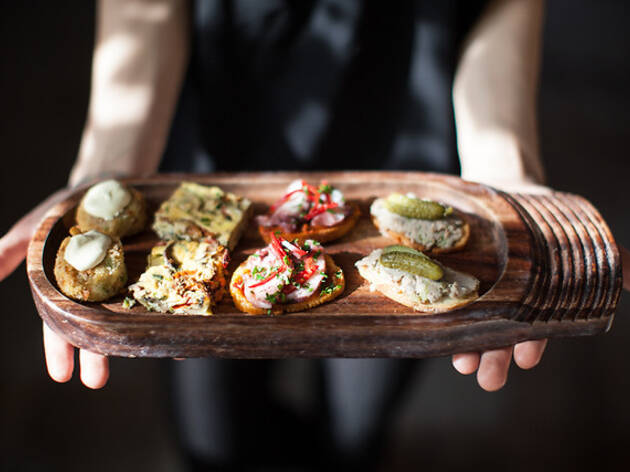 9/18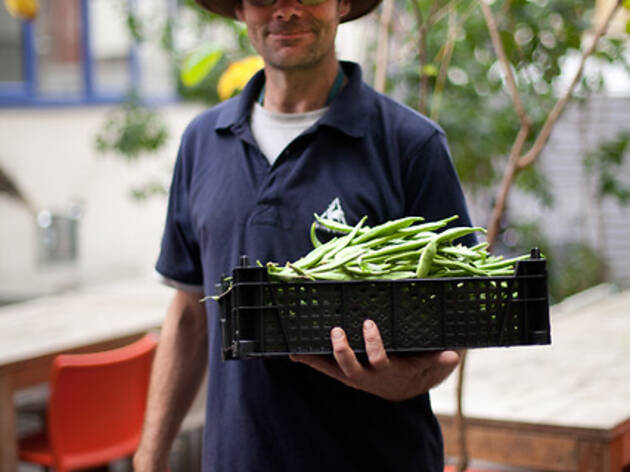 10/18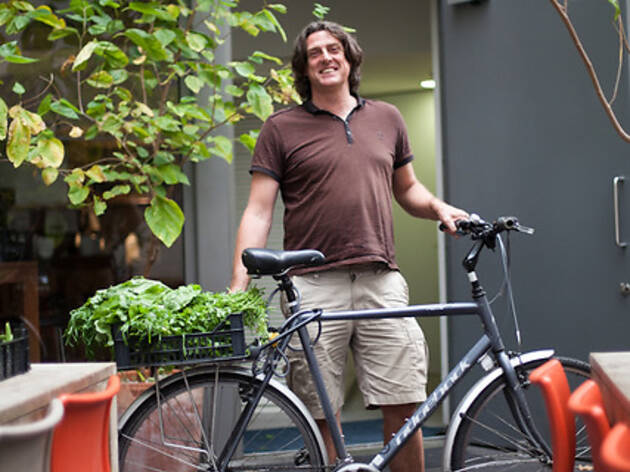 11/18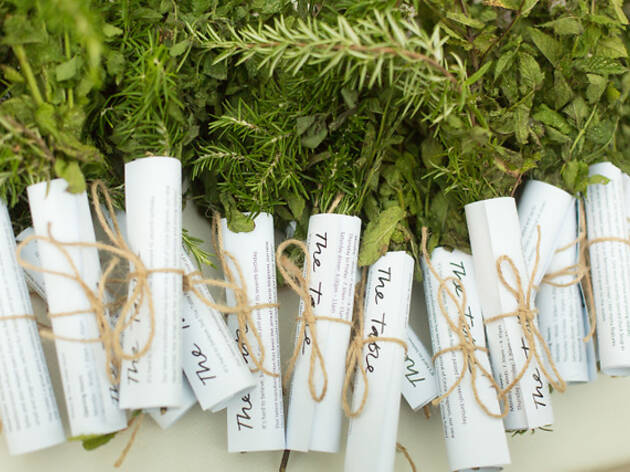 12/18
Mickey Lee Mediaxer.co.uk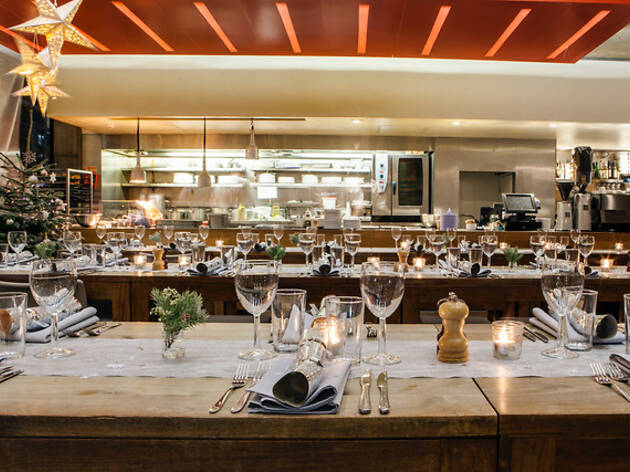 13/18
Charlotte Anderson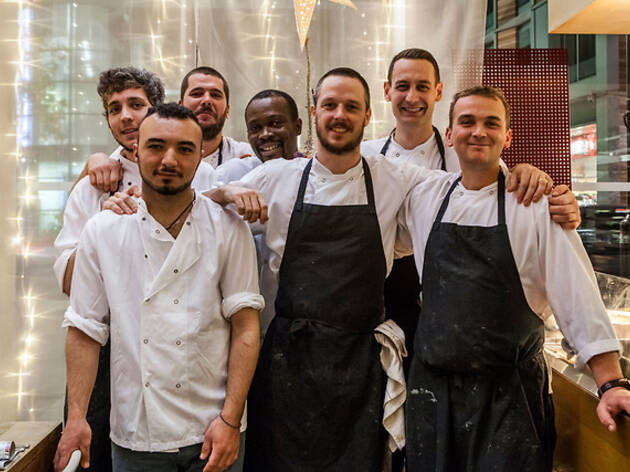 14/18
Charlotte Anderson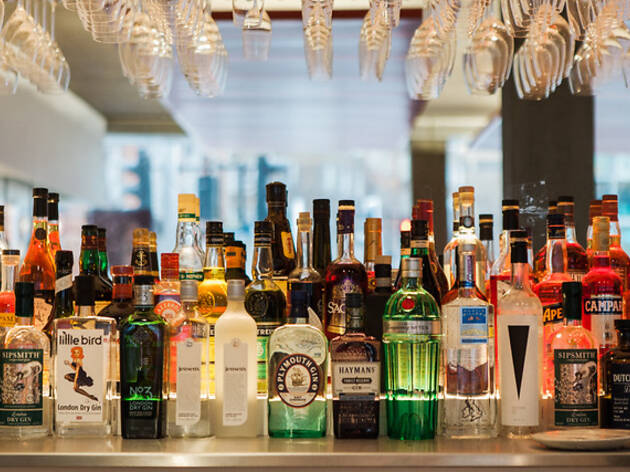 15/18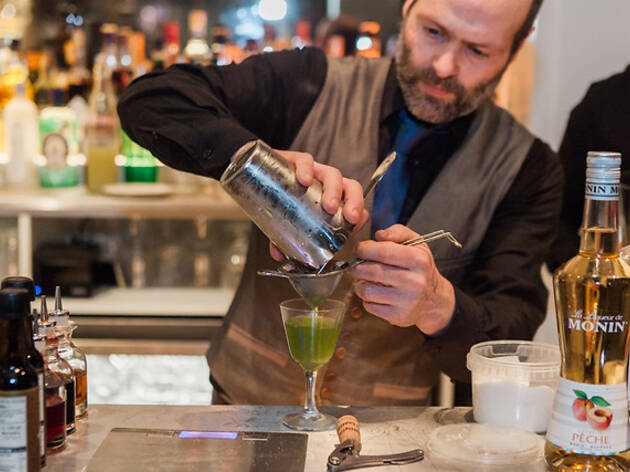 16/18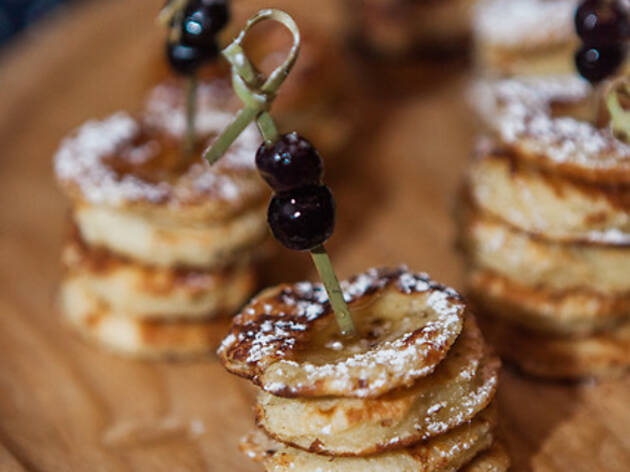 17/18
18/18
This slick café not far from the Tate Modern serves excellent breakfasts and brunches. A chargrill dominates the open-plan kitchen, but those wanting something lighter than a cooked brekfast should look to the selection of fruit-yoghurt-muesli combos. Weekend brunches see the likes of buttermilk pancakes, sweetcorn fritters and The Table's signature 'stack' featuring home-made baked beans, chorizo, poached eggs, hollandaise and red pepper pesto.
More
Less
The Table says
In an area known for its constant progression, The Table Café on Southwark Street sits comfortably amongst its Bankside neighbours, evolving as the neighbourhood itself has done for thousands of years. The Table has grown into a thriving business with a diverse menu centered on impeccable quality and sustainable resourcing. Opening just as you need your first cup of coffee and breakfast and closing long after the last of those essential after-work drinks have been sipped , the restaurant strives to make sure that customers feel part of the Table Community seven days a week.

Shaun Alpine-Crabtree, chef and now co-owner, helped establish the Table Cafe in partnership with architectural firm Allies and Morrison. An 11-year relationship that has created a business intent on being unique. Supporting them and providing the backbone to their dream are carefully selected British suppliers and a few innovative partnerships made along the way. It has been their collaboration with homeless charity, St Mungo's, purchasing fresh herbs and vegetables which speaks of the restaurant's need to be fiercely independent.

Simply put, The Table is a constantly evolving story of the people that work there, the customers that visit, and the creative food and drink produced. A triumvirate moulding the restaurant as a cornerstone of the community.

If you are looking for a perfect breakfast, lunch or dinner or drinks afterwards The Table is the place to go in Southwark.
More
Less
Venue name:
The Table
Contact:
Address:
83 Southwark Street
London
SE1 0HX

Opening hours:
Breakfast served 7.30-11am, lunch served noon-3pm Mon-Fri. Dinner served 6-10.30pm Mon-Sat. Brunch served 8.30am-4.30pm Sat, Sun
Transport:
Tube: Waterloo,Southwark or London Bridge
Price:
Main courses £12-£15
Menu:
View Menu
Do you own this business?
You may be interested in:
Average User Rating
3.8 / 5
Rating Breakdown
5 star:

6

4 star:

3

3 star:

1

2 star:

1

1 star:

2
I go to The Table when I have what I call...The Hunger. You know The Hunger, where you're so hungry your soul is peckish. It's usually a Sunday, around 10am, and I'm so very hung over. I lurch in the door, knock aside the strategically placed copies of The Observer & Sunday Times and little pots of live herbs, trip over a Yummy Mummy's designer nappy bag and collapse onto a free bench, my derriere coming to rest on a nice little cushion. The menu is perused. What does my soul want to eat - is my psychic food desire for experience or substance? Do I need The Borough Full English to fill my belly to bursting? All those tasty bits from foodie paradise. It's massive but it's definitely the fry up you won't regret later as it's all good quality. Or do I need to hit up that huge pancake with the bacon and caramelised banana? All those sweet and salty tastes coming together in a scene that would make Sally blush. Ahh, the chorizo stack. The hollandaise does this weird astringent dance with the beans, which are sexy in themselves - all slow cooked with ham hock like they mean business. Cut across the poached egg and that gooey yolk runs down to mix with the chorizo, yeah there it is. That's the ticket. I wash it all down with a bucket of coffee, I digest while trying to maintain some kind of conversation with my partner who I'm silently cursing for his superhuman ability to process ethanol. Slowly the fog lifts and I return to some semi human state, ready to slink back to the couch with a lot of soda water and Netflix.
Great for brunch; there was a good selection and it took a while to decide but there were no regrets for having settled on the full English followed by some banana bread - good quality and tasty. The service was friendly and accommodating and the atmosphere relaxed. Lovely cappuccinos too.
Mmmm best brunch ive had for a while. In a moment of gluttony ordered the full English with poached eggs and a little hollandaise on the side and was not disappointed. Very friendly service makes a great start to a Saturday.
I love the food and smoothies here and the location but I hate that on weekends it's full of people with their prams and there's simply no space for it. These people need to go somewhere else like... I dunno which restaurants cater for that sort of crowd?
Wonderful relaxed vibe - scrumptious pancakes, great service
Consistently great experience, visit here most weekends.
The Table has a fantastic all day menu, good wine and relaxed atmosphere. I urge you to go if you haven't already been.
I usually have The Table in my back pocket, you know when friends arrive in London, no warning, and expect you to get front row tickets at the latest theatre show and Gordon Ramsay serving them in a West End restaurant, you have to explain that you have to arrange your weekend ahead of time otehrwise you can spend the evening queuing, and we don't do queues! Being off the beaten track only the local offices know about The Table for their lunch, rookie error, as this place comes into its best, in the evening! Fab atmosphere no idiots sat next to like in the West End, its almost as though its been held for quite intelligent people, and then me! Food and wine just perfect, a little bit of heaven!
BRUNCH: I used to love to go to The Table... Pancakes... eggs... everything was good. really good Then I left London for a year and when I came back (in September) I went to The Table. I was with some friends, who I had tell so many times how amazing the table was. horror! Something was missing. The eggs were sad... no real taste. But the worst was that there was a shell in my friend poached egg... It can happen to anyone, but I just don't think i'll go back to the table for brunch. Too bad because I don't know any other good place in SE1...
I've eaten here many times, brought friends here and recommended it to others in the past. Went last night and it was barely recognisable. For a start we were the only people there - at 8pm on a Friday evening. We had to stand lurking in the doorway for ages before someone actually appeared and showed us to a table. I think we'd have walked there and then, but had arranged to meet friends there. The was no atmosphere, just a DJ for heaven's sake playing music that was intrusive and unwelcome. The lovely twinkly fairy lights have been taken down. The 'wine list' was an unfathomable scrap of A4 with an excel spreadsheet on it. The menu - normally creative, local, fresh, zucca-like thanks to their lovely head chef - was just not good enough: burger, fishcakes, caesar salad. I would go to more trouble if I was cooking for myself. The staff seemed edgy and amatuerish. We had one drink and left. I'm intrigued as to what's happened here, but whatever it is, it's not good. I have only given it one star rating as this website won't let me award none.
Pretty poor service, I have eaten here once with friends and I ordered fishcake. I have found a couple of fish bones in my food and I accident swallowed one. When I pointed this out to the waiter, they said it was my bad luck. And you can expect bones in their fish cakes. Well, first of all, fish cake is a processed food which means you would normally expect the fish to have been de-boned. Secondly, it was not disclose anywhere in the restaurant or menu that you can expect bone from the fishcake. And lastly, they didnt even tell the Chef about this. It was just assumed that I am wrong/had bad luck! Food was okay but overall service is pretty poor!