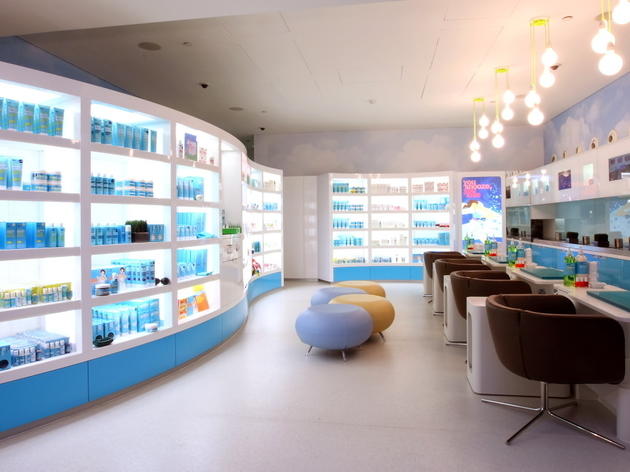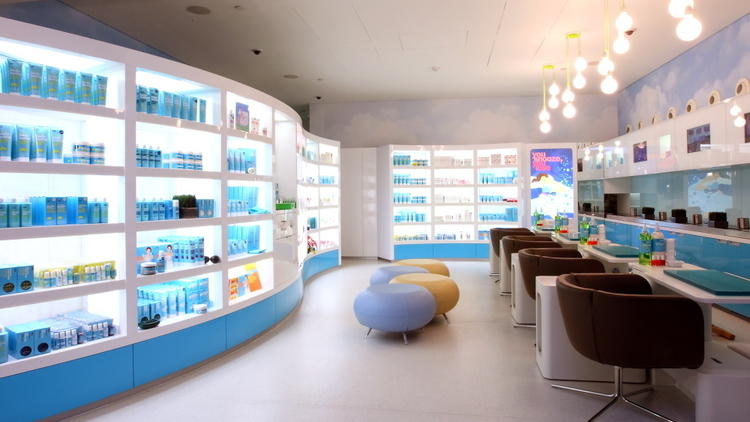 This popular South Kensington day spa continues to deliver high-quality (if expensive) treatments including the best–selling Triple Oxygen Facial for instantly noticeable results. Its pedicures - new for summer is the Tootsie Fruit - are always excellent too.
Venue name:
Bliss London
Contact:
Address:
60 Sloane Avenue
London
SW3 3DD

Opening hours:
Open 9.30am-8pm Mon-Fri; 9.30am-6pm Sat; noon-6pm Sun
Transport:
Tube: Sloane Square tube
Do you own this business?
You may be interested in:
Rating Breakdown
5 star:

2

4 star:

2

3 star:

2

2 star:

0

1 star:

3
Very disappointed - I went in for a manicure and the woman who took care of me was just rude - all other women next to me were being taken care of perfectly, being explained about colours, brands as well as being offered refreshments, I was just thrown colours and ask to choose quickly as she was "already a bit behind" did not look at me once not talked to me for the whole time.
I have experienced cheaper places where staff is much nicer to their customers - I will definitely not go back.
I have given up on Bliss Spa London - the staff at reception - as also pointed out by other reviewers - are very arrogant, unfriendly, and not at all accommodating. The quality of the service is rather variable - especially the facials can be a costly hit and miss affair. The push to buy products is boring indeed. Overall, what should have been a pleasant experience has too often turned into a fairly expensive disappointment. After given Bliss Spa London many chances I have now given up on them for good and will take my 'spa rituals' elsewhere.
Good service, but arrogant staff. Went there for my first time, and had travelled a long way (Middle East, India, Germany, France) for some relaxation time. The triple oxygen facial and head-to-toe treatment were very nice, and then I was directed to the ladies spa to take a shower. The beautician asked me if I "had time" for a shower, so of course I said yes. I took about 10 minutes, and then she came and alerted me that my manicure/pedi were scheduled in 5 minutes. I went to the downstairs waiting room, not knowing that was the wrong place to go. The nail beautician was very abrupt and angry with me, and kept repeating that there was "no time" to do the full express mani/pedi (we had a whole hour), and she was very rigid when I tried to work with her to adjust the service for something appropriate within an hour. When I gave this feedback politely to the cashier, asking if they could communicate these issues in advance, even she threw it back in my face, saying that they had been waiting for me. Surprising and a strange experience. Thought I was a paying customer, but apparently they're doin me a favor. Not going back here again.
Had a triple oxygen facial! It was amazing - nothing has topped this facialwise since - loved the arm and foot massage. The soft heated bed - everything about this oozes quality and modernity! Really experts in their field!
A good facial but a bad experience overall. When you can finally get through on the phone they try to sell you extras. When you are on the bed they try to sell you more. And when you are at the checkout they try to sell you more. It seems the facials aren't complete in themselves and they are expensive enough you might think they would be. Harrods is more of a luxury experience and about the same price. And they didn't try to upsell a thing.
I get my Full Leg and Brazilian wax done here every 8 weeks. Love the spa - always pick up a nail polish whenever I visit! The girl who does my waxing is absolutely fab and it's a near painless experience. Highly recommended.
I had a Triple Oxygen Facial here for my birthday a couple of weeks ago. I really enjoyed the experience! Have to say I got lost a bit on my way over (should've printed a map really) but when I got there, the staff were really friendly. I liked the changing rooms as you can shower and use the sauna. Plus there's lots of products out for you to play with! Another thing I loved was the brownies in the lounge area! I snuck a couple out with me! The facial was brilliant - really relaxing and my skin felt amazinginly clean and refreshed afterwards. I did bring up a few spots but these were gone in a couple of days and I actually felt confident wearing bare skin out (well when I popped out to the shops at least!). I want to go back with a couple of friends so we can have manicures as it's a fun, girly atmosphere.