'Charlie and the Chocolate Factory': a golden ticket?
The new musical of Roald Dahl's classic is set to be a smash. We go behind the scenes with director Sam Mendes and team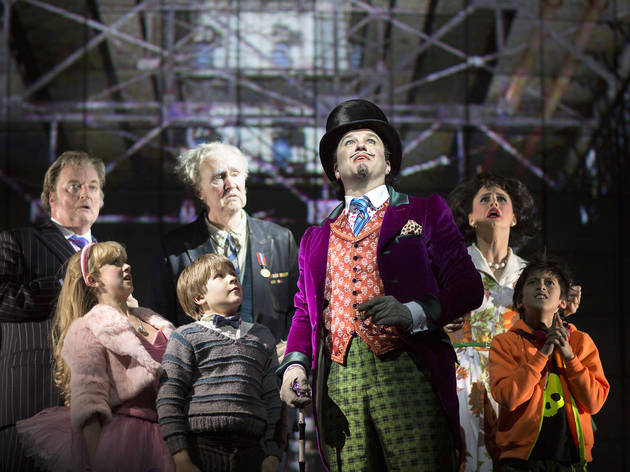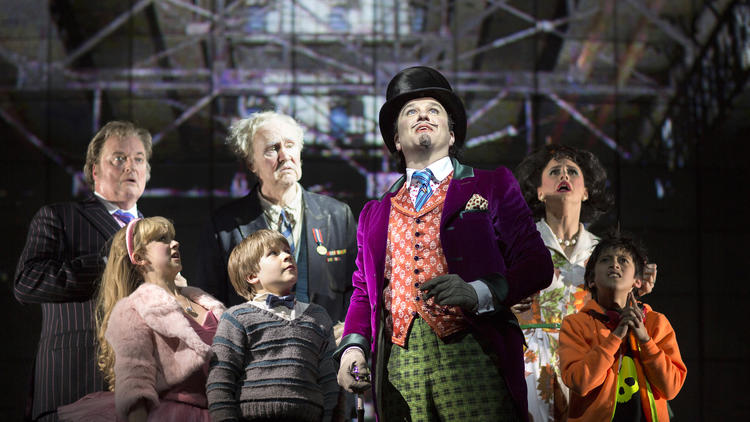 It's because of this – and the hundred other nightly miracles required – that the stakes are so high for the new musical of Roald Dahl's 'Charlie and the Chocolate Factory'. It can't afford to be anything less than a triumph and it's either going to be the West End's biggest hit of 2013 – or its most heroic failure.
Like a weirder, funnier and less rambling forerunner of JK Rowling, Roald Dahl wrote stories that hooked kids and adults alike. First published in 1964, 'Charlie' is his best-loved book and his most accomplished. There's something wrong with you if you're not swept away by the adventures of young Charlie Bucket, the poor but well-behaved lad who finds one of five golden tickets that allow entry to a mysterious sweet factory, run by the enigmatic Willy Wonka. Dahl wrote the most hilariously grotesque characters in kids' fiction, ever, and the four other golden ticket-holders are appallingly overentitled brats with the wonderful names: Augustus Gloop (the obese one), Veruca Salt (the spoilt one), Violet Beauregard (the show off) and Mike Teavee (the telly addict). When they step into Wonka's candy-coated realm, their moral lapses result in a series of apparently fatal ironic confectionery-based accidents, leaving Charlie triumphant.
But how do you stage this seductive, scary fantasy that Dahl painstakingly created during night after night of bedtime storytelling to his own children? How do you bring to life a fantasy-land of chocolate waterfalls, trained squirrels and weird singing pygmy people called Oompa Loompas?
The answer, hopes rights-holder Warner Bros (of Potter franchise fame), is that a team of theatrical galacticos will succeed where two famous films have not quite succeeded. The 1971 version is a cult now but didn't do much at the box office, and Tim Burton's 2005 version has faded from memory. Reassuringly, the team behind this 'Charlie' is as good as they come. There's Wonka: 53-year-old Douglas Hodge, a Tony- and Olivier-winning actor who enjoyed a spectacular reinvention with his 2007 drag triumph in 'La Cage aux Folles'. There's excellent Scottish playwright David Greig, who has adapted the book. There are 'Hairspray' songwriters Scott Wittman and Marc Shaiman, who've set the Oompa Loompa chants to music while cheekily retaining the 1971 film's signature song, 'Pure Imagination'. Most reassuringly of all, there's Sam Mendes, who returns to stage work after directing last year's Bond adventure '
Skyfall
', the most successful British film ever. So it's a done deal, right? Well, no. As Roberto Mancini is all too aware, you can't just buy talent and expect to win. Big musicals are a team sport. Last year, Jennifer Saunders paired with the songs of the Spice Girls sounded like a banker on paper, but resulted in the diabolical flop '
Viva Forever!
', now about to close. Plus we already have one great Dahl musical which has massively raised the bar on invention in the genre – the RSC and Tim Minchin's low-tech smash '
Matilda
'. Do we need a big budget second? Just maybe we do.
'I honestly think it's one of the great narratives,' says evangelist-in-chief Mendes. 'Like "The Lord of the Rings". It's written as a world beyond your imagining and it needs a lot of space to physically exist.' As I wander across the yawning stage at Theatre Royal Drury Lane, this imagined world is impressive: a surreal sculpture park of fabulous machines and giant squirrels. As for the midget-sized Oompa Loompas, the show's biggest technical challenge, they look awesome: full-size heads on puppet bodies, light years away from the Tango orange oddities of the 1971 film.
For Mendes, this is a long-cherished dream. 'It was one of my favourite books as a kid,' he enthuses. 'I tried to get the rights in the late '80s. And then again ten years later – when Warner Bros was making a film and didn't want to give them away. It's been 25 years of trying to get it on stage.' His creative team are more recent converts but there's no doubting their dedication. When I visit Hodge in his dressing room, he shows off Wonka's array of trick canes (a bendy one; one with a pop out butterfly; one like a golf club). His Wonka inspirations include Salvador Dalí, Charlie Chaplin, Walt Disney, David Bowie and – leftfield this – even Radiohead's Thom Yorke. Wonka is the show's big moral challenge, an eccentric loner who invites kids into his factory and despatches them one by one. Is there a danger he might come across as a bit unsavoury? 'There's a whole minefield there now,' nods Hodge cheerfully, 'what you might call the "Jimmy Savile Factor". But as long as it's completely genuine and we can see Dahl's own bubbling enthusiasm, it will work.'
If this team
can't
make 'Charlie' work onstage – quite probably no one can. As for 'Matilda', 'Charlie' has been in the pipeline for five years, and Greig is so relaxed about comparisons that he traded notes with his pal, 'Matilda' writer Dennis Kelly. 'We shared the odd exasperated moment,' he says. 'Dennis said to me, "The thing about Dahl is that he just bloody made it up as he went along".'
That exasperatingly endless capacity for invention is one reason the West End probably can handle more Dahl. These are, after all, our stories: from 'Alice in Wonderland' to 'Billy Elliot', the Brits do childhood with more wit, invention and downright weirdness than anyone else. So long as they live up to the books, why stop at two Dahl musicals? Why not three, or four, or a whole West Endful? Mendes is up for it: 'If you want to make a musical of "The BFG",' he says, 'get in line.'
Snap up exclusive discounts in London
Time Out's handpicked deals — hurry, they won't be around for long...