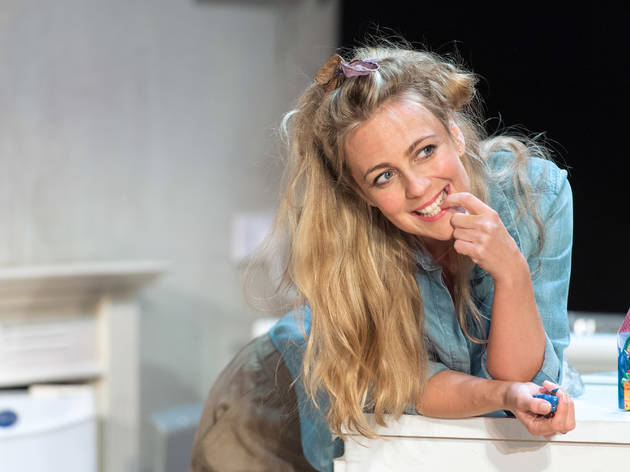 1/9
© Manuel Harlan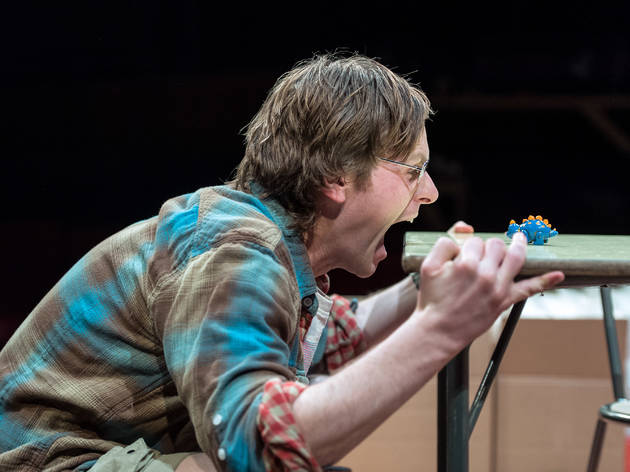 2/9
© Manuel Harlan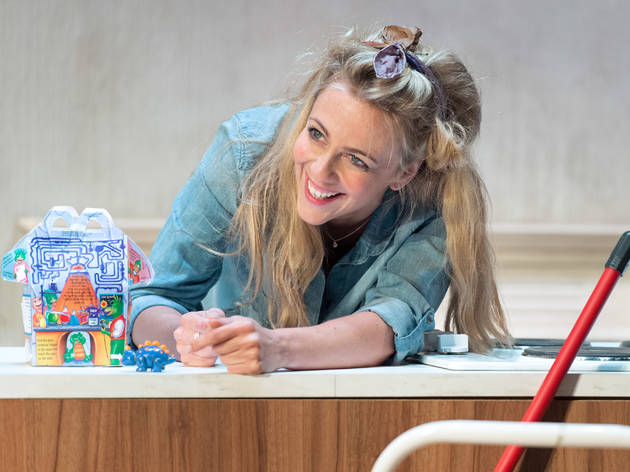 3/9
© Manuel Harlan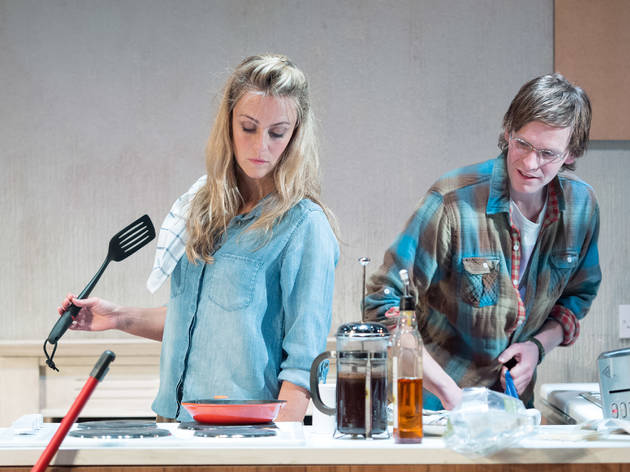 4/9
© Manuel Harlan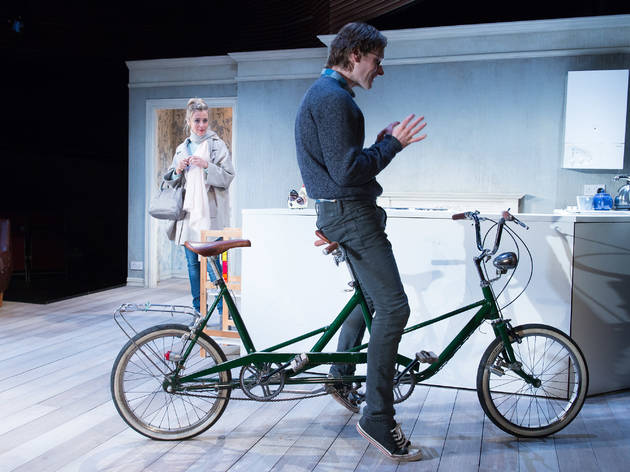 5/9
© Manuel Harlan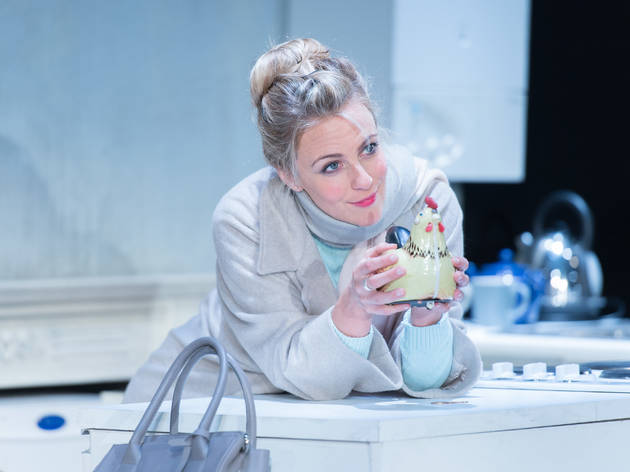 6/9
© Manuel Harlan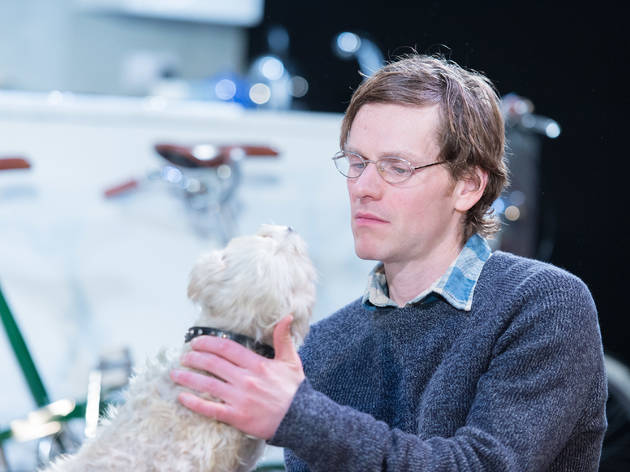 7/9
© Manuel Harlan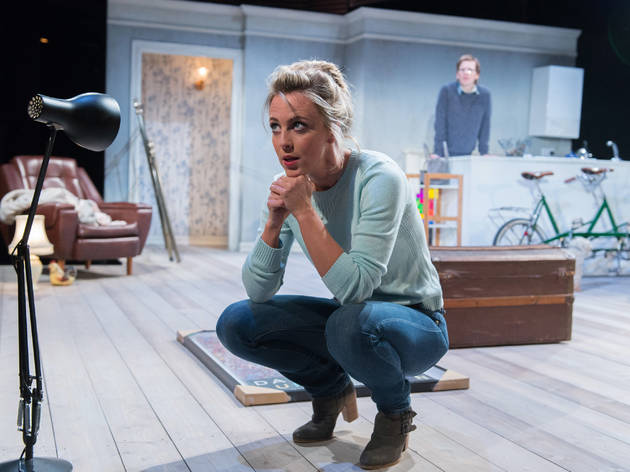 8/9
© Manuel Harlan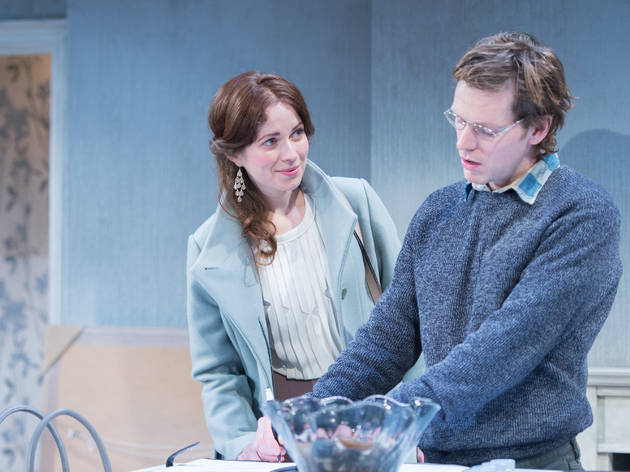 9/9
© Manuel Harlan
Winsome leads Shaun Evans and Miranda Raison can't prevent this romcom from being essentially awful.
Fans of the Richard Curtis school of rom com – set in a la la land of infantile pseudo reality – may be taken in by Peter Souter's almost insufferable homage to the writer of 'Notting Hill' etc. Transferring from the Hampstead's downstairs theatre, it's about a young couple who meet after buying the same flat. Following the Curtis method, it's kooky stereotype time: she is a wild, sexed-up hooray Henrietta; he is a nerdishly obsessive and emotionally constipated collector from Liverpool.

The set up itself beggars belief: it's surely impossible for two parties to buy the same flat let alone turn up with a set of keys. Even if this has happened in a parallel universe, what follows is calculatedly facile with conversations about collecting toys from Macdonalds, before stripping off to cool down. Then, in the second half, we're expected to believe they have been married ten years. It is, in short, an inane fantasy sustained by wishful thinking that passes for 'love actually' in the Curtis cosmos.

Tamara Harvey's production follows Souter's writing, matching the predictably cute characters with a studiously realistic performance around a thrust stage to make it seem more 'intimate'. In turn, designer Lucy Osborne does her bit to make it seem more real with a kitchenette fitted with working hob for frying an egg and ciabatta sandwich.

As the kooky girly, Miranda Raison is sexy, infuriating and loveable, but to what end? Characters like her's do not toss themselves at stay at home nerds – except in Curtisland. Shaun Evans is similarly too complex an actor for the introverted collector who cops off with her. To their credit, both actors seem to believe in Souter's writing. I for one couldn't join them.