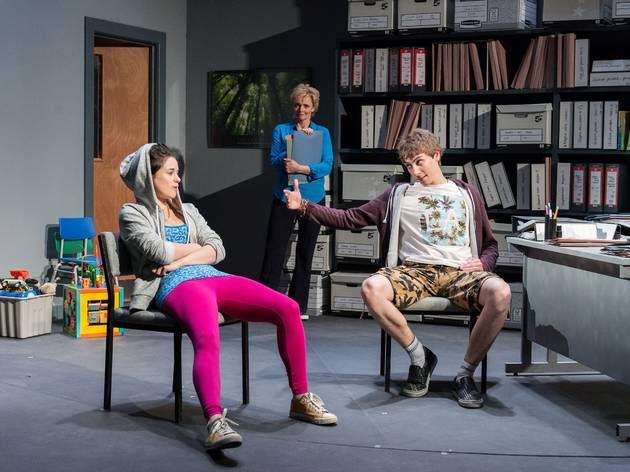 1/9
© Manuel Harlan
Rachel Redford (Karlie), Sharon Small (Caroline) and Alexander Arnold (Peter) in 'Luna Gale'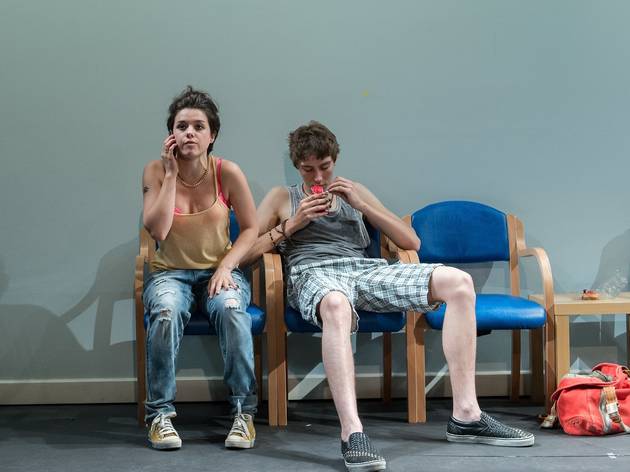 2/9
© Manuel Harlan
Rachel Redford (Karlie) and Alexander Arnold (Peter) in 'Luna Gale'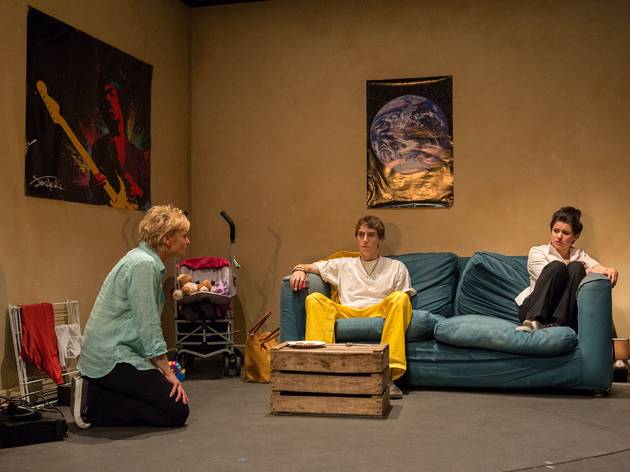 3/9
© Manuel Harlan
Rachel Redford (Karlie), Sharon Small (Caroline) and Alexander Arnold (Peter) in 'Luna Gale'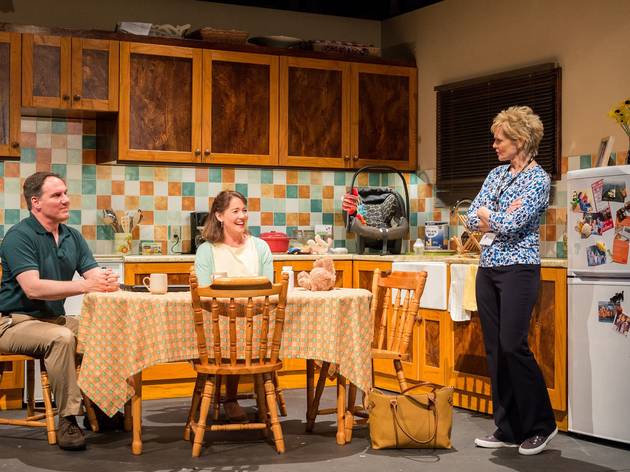 4/9
© Manuel Harlan
Corey Johnson (Pastor Jay), Caroline Faber (Cindy) and Sharon Small (Caroline) in 'Luna Gale'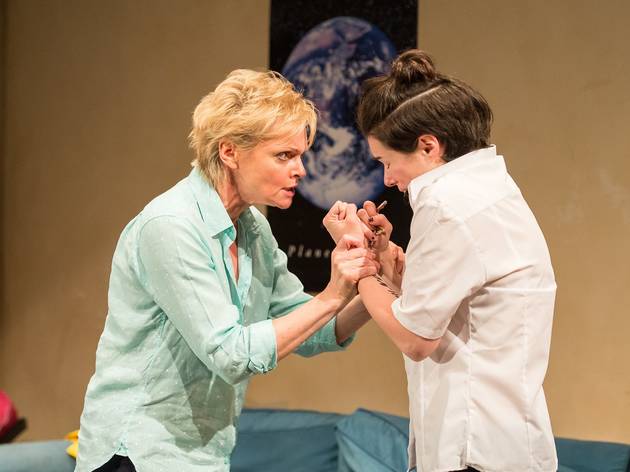 5/9
© Manuel Harlan
Sharon Small (Caroline) and Rachel Redford (Karlie)in 'Luna Gale'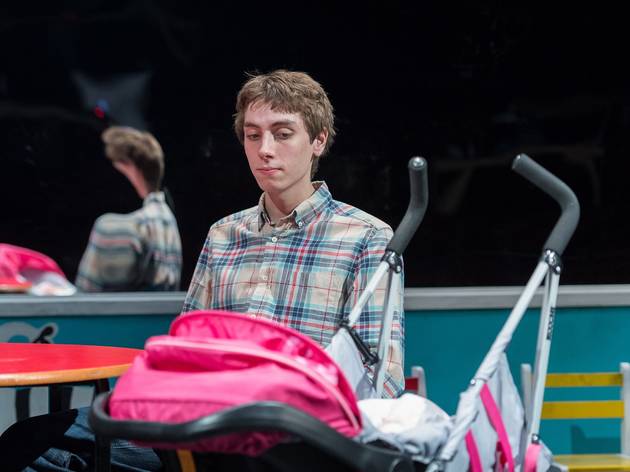 6/9
© Manuel Harlan
Alexander Arnold (Peter) in 'Luna Gale'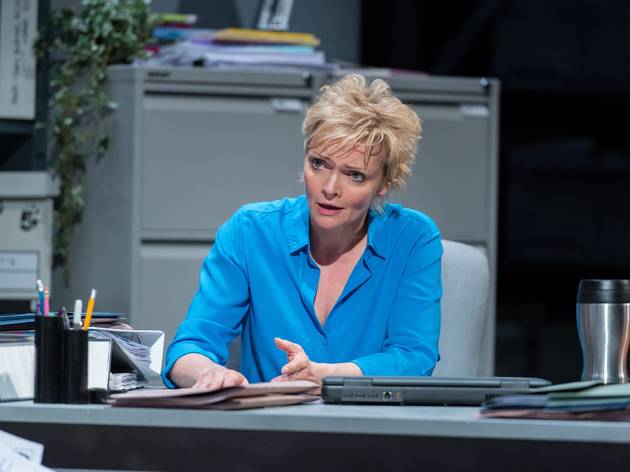 7/9
© Manuel Harlan
Sharon Small (Caroline) in 'Luna Gale'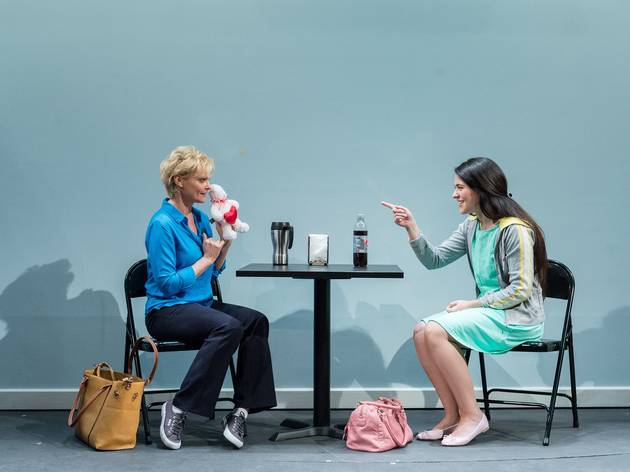 8/9
© Manuel Harlan
Sharon Small (Caroline) and Abigail Rose (Lourdes) in 'Luna Gale'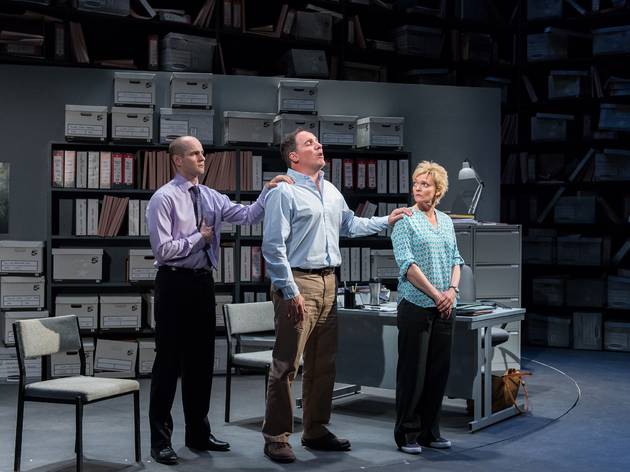 9/9
© Manuel Harlan
Ed Hughes (Cliff), Corey Johnson (Pastor Jay) and Sharon Small (Caroline) in 'Luna Gale'
A compassionate but flawed look at the job of an embattled social worker in the US.
'Luna Gale' might be set in Iowa, but its story of a child protection system in crisis – resources stretched to the limit, rocked by tragedy, buckling under the weight of bureaucratic oversight – feels sadly familiar.

Making its UK debut at Hampstead Theatre after premiering in the U.S. last year, this piece by American writer Rebecca Gilman follows embattled social worker Caroline (Sharon Small) as she resorts to desperate measures to try to protect baby Luna Gale.
Helmed by Michael Attenborough – returning to Hampstead's main space for the first time since he was the theatre's artistic director in the '80s – this is an admirable production, with its heart in the right place. Against a towering backdrop of stacked case files, it shows us the sheer enormity of the task faced by Caroline.

There are no winners as Caroline, haunted by the children 'lost' under her previous boss's watch, contends with Luna's drug-addicted parents, Karlie and Peter, and Karlie's estranged evangelical Christian mother Cindy. Gilman gives us a world where religion can be as pernicious as substance abuse.

Most of the cast give strong performances, with the ever-reliable Small investing Caroline with a flawed single-mindedness and burnt-out awkwardness. As Peter, Alexander Arnold also stands out, imbuing the teenage father with a touching determination. In their hands, the play's wry humour also has room to breathe.

But ultimately 'Luna Gale' gets caught between too little truly believable characterisation and a pile-up of plot twists seemingly in service of salvaging Caroline's integrity. While brimming with compassion, it's bogged down by its earnestness, never fully connecting as it takes aim at the big issues.
Rating Breakdown
5 star:

2

4 star:

0

3 star:

0

2 star:

0

1 star:

0