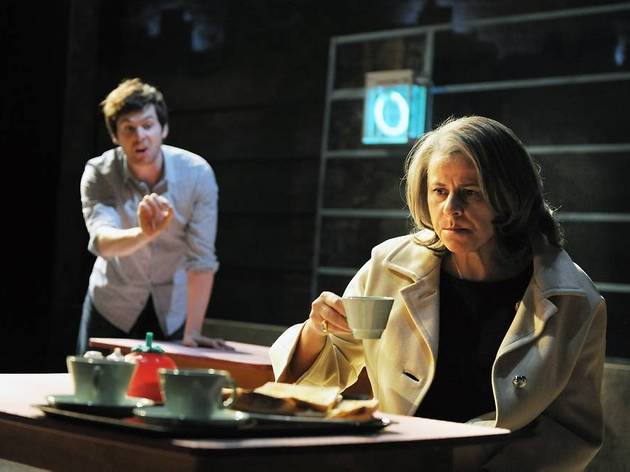 London's hidden history is an alluring subject and one that has always been close to Stephen Poliakoff's heart. In his first stage play for 12 years he returns to the theme as Tracey Ullman's Lambert, once an inspirational head teacher, takes to walking the streets at night where she claims to have met the women who clean the underground rails and the ghost of a girl from long ago.
One evening, the slightly creepy Lambert is discovered stretched out on a park bench by Richard, formerly her dyslexic and stammering pupil, who still remembers the primary school teacher who gave him confidence and stirred his imagination with stories of the past.
Without hammering the point, the play is in part a rejection of our exam-focused, security-obsessed schools. It is also a tribute to creative teaching.
Lambert and her two colleagues – Minken (David Troughton) and Summers (Sorcha Cusack) – devoted their lives to nurturing their pupils, before becoming disillusioned with the profession. In retirement they make an unsettling trio, even if the play isn't always as spooky as it would like to be.
To reveal that even the smartest of shopping malls has its grotty, pipe-infested backstage areas is to treat the audience like seven year olds. More stirring is Minken's story of how his father escaped from the Nazis in Vienna in the '30s with the help of a fearsome teacher.
The multi-themed play sprawls across the Almeida stage enhanced by Lez Brotherston's cityscape set. But there are times when Poliakoff's own ability to tell a good story deserts him.