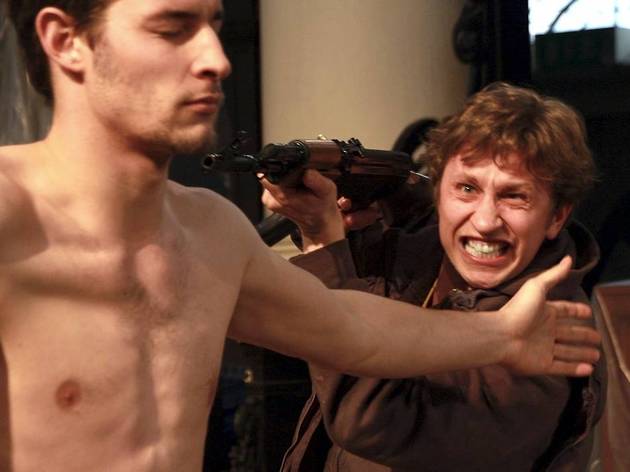 The discovery of a hidden church fresco in an unnamed post-Communist Balkan state has local curator Gabriella Pecs in a flap about its provenance and value. Could the work have pre-dated and inspired Giotto's 'Lamentation of Christ' – a discovery of Pompeii-size significance changing 600 years of Western art history – or is it just a dud imitation? Should it be restored and rehoused in the national museum or left to the care of the church?
David Edgar's award-winning 1994 play might have worked perfectly well as an art detective story, all arguments over aesthetics and musings on the value of culture. Instead, it awkwardly swings into a siege drama, where three art experts and a glamour model (plus the painting) are held hostage in a church by a group of asylum-seekers.
It's a difficult act to pull off, to neatly tie together questions on the value of art, life, language and multiculturalism. And while the setting couldn't be better, Edgar's ambition isn't quite realised in this hopeful production.