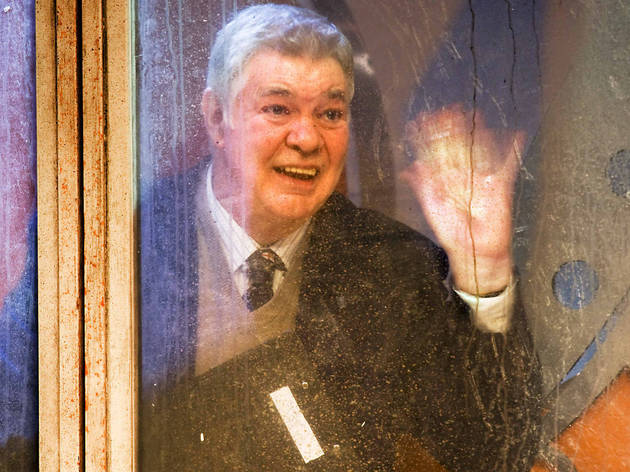 Tim Firth has written passionately about the survival of comedies in the West End and these days, with so much bad news around, a few laughs would go down a treat. Unfortunately, a few is precisely what we get.
Firth has been labouring over this play for considerable time. Almost as long as Matthew Kelly's Frank has been in Batley proudly installing signs and extolling the virtues of graft, loyalty and taking proper care. Then his company is relocated and faithful Frank is left behind. No wonder Alan, the YTS trainee, is unimpressed by the older man's advice. In fact, quite the opposite, Alan proves more of an influence on his superior than the other way round.
We learn very little about the times in Firth's two-hander, beyond their inevitable uncertainty. Alan initially shows a talent for art and music but lacks any ambition. By act two, the roles have been reversed and Frank is one of the long-term unemployed seeking a job from the younger man, now a trainee assistant manager in an electrics store. There's no explanation of why Alan has so wholeheartedly adopted his company's ethos and ludicrous corporate voice and Gerard Kearns struggles to make him remotely engaging. Kelly has more fun with the now cynical Frank whose secret desire is to write torrid spy thrillers and who discovers that unemployment has its benefits.
The ending is pure fantasy and hardly a satisfactory conclusion to an evening that is short on both substance and humour.