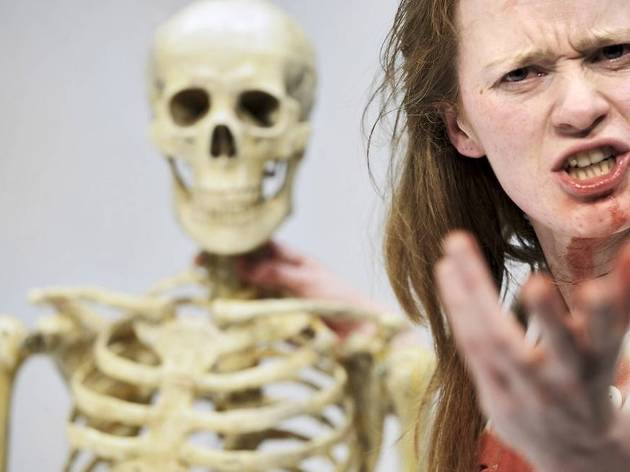 Globalisation and race are creepily swirled together in Ramin Gray's painfully clear staging of Roland Schimmelpfennig's play about a Thai-Vietnamese-Chinese restaurant.
Marx would surely approve of 'The Golden Dragon'. Its customers, the staff and the upstairs neighbours are all alienated from each other – uprooted from every value but the temporary juxtapositions of a cruelly rapacious world economy, like so many pulled teeth.
In Schimmelpfennig's play, an air hostess nearly swallows an illegal Chinese immigrant's rotten molar. It's a lucid metaphor for the marbled layers of people who feed each other and live cheek by jowl without really noticing each other in human terms.
Ramin Gray's casting brings alienation very close to home by using five well-spoken white actors to play the unlucky boy, his kitchen colleagues and his sex-trafficked sister, as well as the white Westerners who make cruel use of them. Women play men and men play girls – an alienating technique which nevertheless forces you to recognise yourself in even those characters most unlike you.
The play's implacable trope of white men abusing prostitutes to revenge themselves on their assertive white girlfriends is reductive and sometimes painful to imagine. But you gain from the pain: a broader comprehension and a less subjective empathy.
In Gray's hands this odd, deft, and deeply discomfiting play uproots your assumptions and leaves a lingering taste of someone else's blood in your mouth.