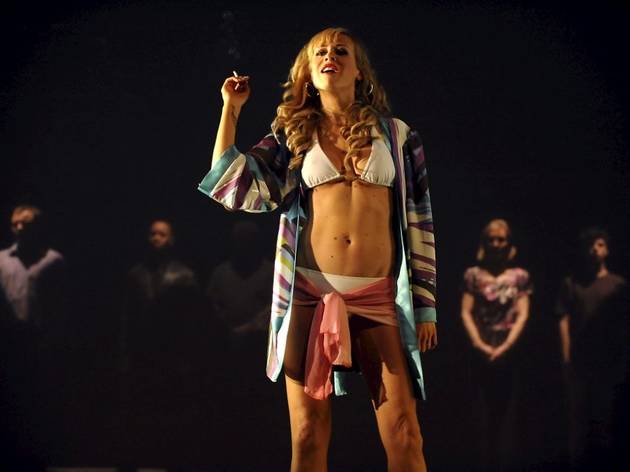 Martina Cole's novels are stolen more often than any other author's from UK prison libraries. Last year's adaptation of 'Two Women', a relentlessly gripping theatrical thriller about child abuse, helped show why.
But although 'The Graft' reuses much of the cast, director Ryan Romain and an elegantly minimal, fluid set design from Colin Falconer, this is a grubby, depressing fall from form.
It begins with an almighty kick. Nick, a rags-to-Versace, ex-estate boy, has beaten an intruder to death. His vile, avaricious wife, Tammy, to whom the play lamentably belongs, couldn't give a monkeys, until a tangled tale of male rape and paedophilia emerges. Vigilante justice appears the only kind, and every homosexual relationship is tainted with paedophilia. Stippled with clichés, the story lacks either a moral core you can stomach or a central character you can care about.