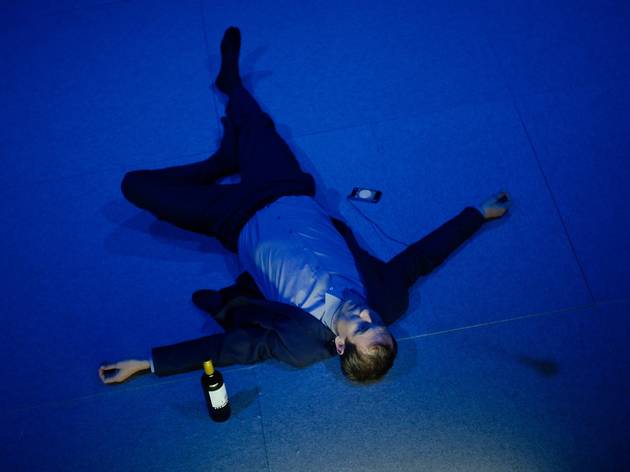 1/8
© Simon Kane
Tobias Menzies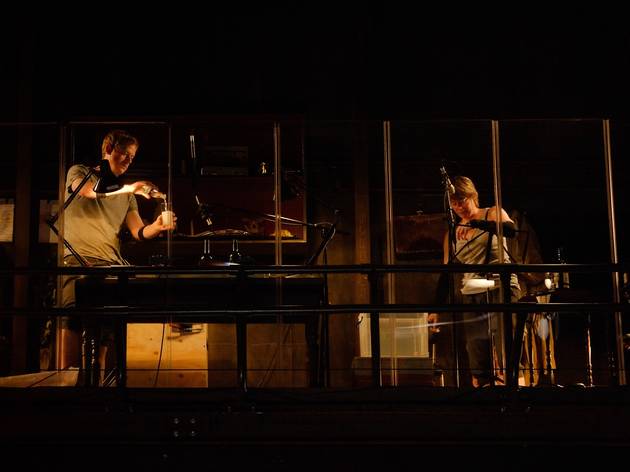 2/8
© Simon Kane
Foley artists Barnaby Smyth and Ruth Sullivan
3/8
© Simon Kane
Susannah Wise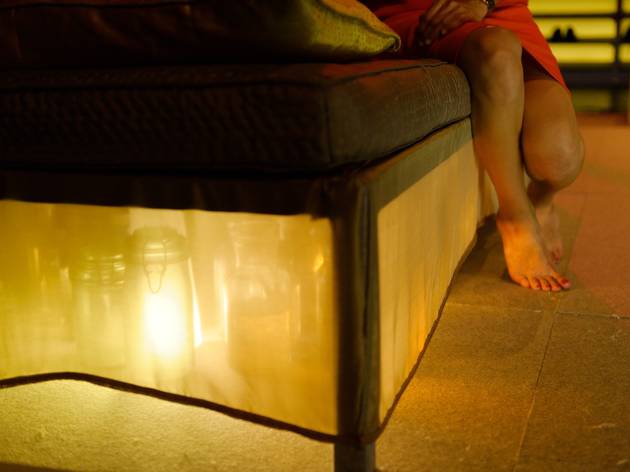 4/8
© Simon Kane
Susannah Wise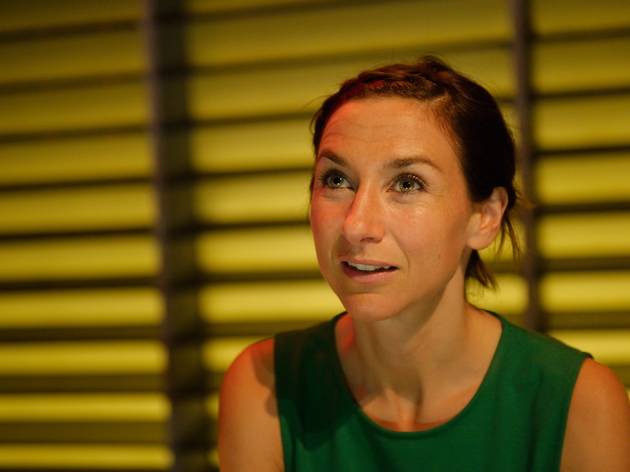 5/8
© Simon Kane
Susannah Wise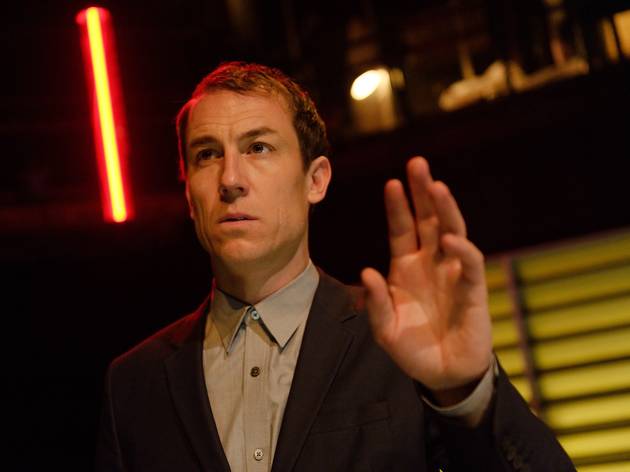 6/8
© Simon Kane
Tobias Menzies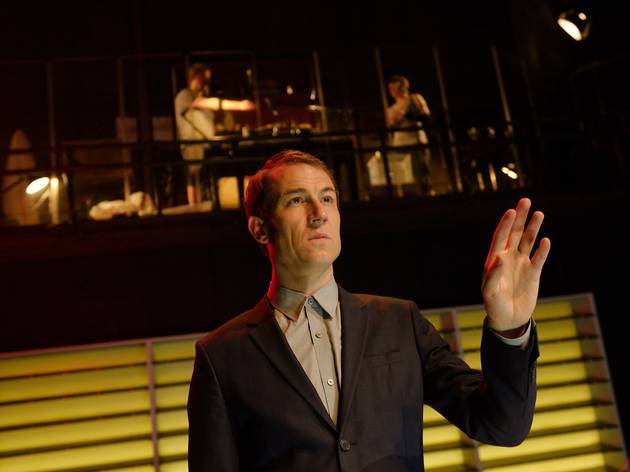 7/8
© Simon Kane
Tobias Menzies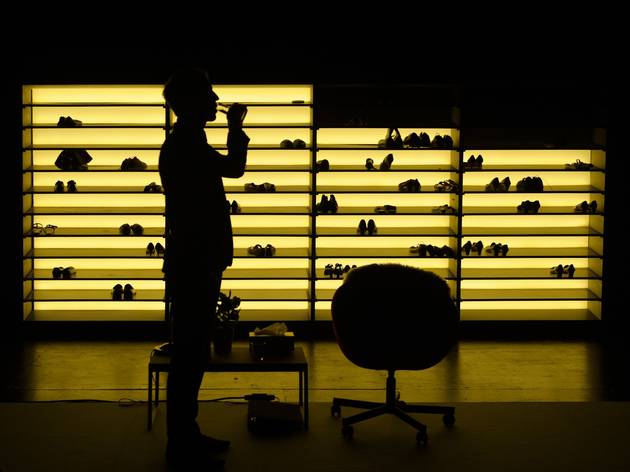 8/8
© Simon Kane
Tobias Menzies
Chic, cryptic and cruelly tantalising, 'The Hush' sees the National Theatre's pop up Shed venue almost-but-not-quite fulfil its unstated mission of giving the NT genuine hipster edge.
The show is the brainchild of avant-garde electronic musician Matthew Herbert, whose wonderfully high concept work includes the 2011 album 'One Pig', a record pieced together from recordings of the life and death of a solitary porker. Created in collaboration with Shed head honcho Ben Power, 'The Hush' is less out there.
The set up, never fully explained, revolves around a futuristic sonic experience entitled The Hush. During sessions, users can use The Hush's prodigious field recordings library and team of resident Foley sound artists to create any sound they require, stringing them together to create lavishly detailed audio-stories.
Over the show's brief course, we meet two troubled souls, both seemingly using The Hush to work through personal grief. Susannah (Susannah Wise) is listening to a series of sound-stories her father created for her, presumably just before his death. Conversely, wan, uptight Tobias (Tobias Menzies) is obsessively trying to make a recording of his own to conjure the sounds and sense of an absent woman (who one suspects is his mother).
The most startling moments are the loudest, when ambient sounds are turned up to terrifying levels, or when a drunken Tobias stumbles across a horrific box of recorded violence. But full-on sonic headfuckery is rare. 'The Hush' is closer in nature to an oblique emotional detective story, as we slowly piece together Tobias and Susanna's traumas. In that respect, it's frustrating that we only get 55 intriguing minutes, when the storyline feels like it might have sustained a full-length show.
'The Hush' feels caught between experimental soundwork and conventional play, but it's nonetheless engrossing, with Menzies, Wise and the two Foley artists – Barnaby Smyth and Ruth Sullivan – compelling presences. I doubt it will ever be fleshed into the show it could be, but the fact Herbert is recording the sound of the audience on a nightly basis suggests a sequel of sorts is in the offing.
By Andrzej Lukowski