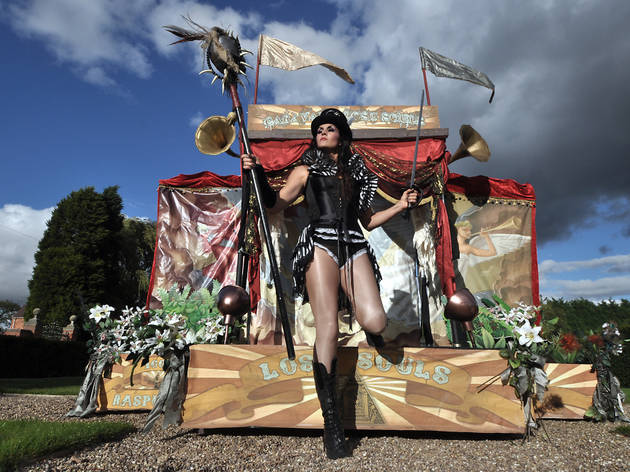 It's is only 40 minutes long, it's located in the heart of a tourist-thronged, tinsel-bedecked eyesore and it's missing an apostrophe. But if you're not impressed by the sight of four men on motocross bikes whizzing around in an oversized metal hamster ball, it's probably time you gave up on western civilisation and went to live in a cave somewhere.
Our only wish is that the Globe of Death wasn't the opening act of 'Zippos Cirque Berserk' – as much for the fact that it leaves the audience choking back exhaust fumes for the rest of the show as the fact that it makes everything else seem a tad anti-climactic. And that's some feat, considering that the bill also includes a tightrope-walking duo who end up doing something that really should be impossible with a bicycle, a trapeze artist with unfeasibly grippy ankles and a superbly risqué aerial rope performance.
Other acts are more gently impressive – like the chimp-masked tumbler troupe, whose human towers are a feat of sheer synchronised athleticism. The show's only dud is an incomprehensible and irrelevant narrative element, which is supposedly inspired by Grimm's Fairy Tales and involves a weepy, white-dressed wench transforming into some sort of fish-netted superslut.
But still, there's more than enough jaw-slackening spectacle here to justify dropping in, especially if you thought 'La Clique' and 'La Soirée' were deficient in the gravity-defying motorcyling department.