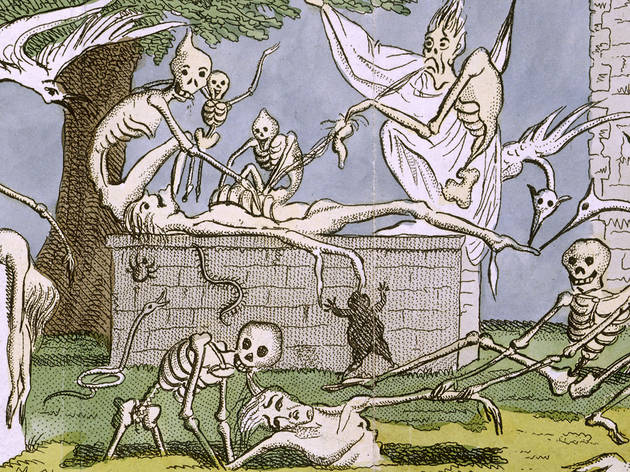 1/12
Tales of Terror, Matthew Lewis, published 1808 © Photography © British Library Board
2/12
Percival Delivering Belisane from the Enchantment of Urma, Henry Fuselli. © Tate
3/12
The Bride of Frankenstein, 1939 © Universal / The Kobal Collection.
4/12
Poster for Alfred Hitchcock's The Birds, 1963. On loand from the BFI National Archive
5/12
Still from The Wicker Man, 1973 © StudioCanal Films Ltd. All rights reserved / The Kobal Collection.
6/12
The Vampire Lovers (1970). Kine Weekly, 24 January 1970. Private collection
7/12
Travelling library of Sir Julias Caesar from Strawberry Hill, acquired in 1757 by Horace Walpole. Photography courtesy of British Library.
8/12
Spring-Heeled Jack, Penny Dreadful No.32. Photography © British Library Board
9/12
The Nightmare, after Henry Fuseli. Print made by Thomas Burke. London, 1783. On loan from the Trustees of the British Museum.
10/12
Poster containing Gothic themes for the play 'Manhood', performed at the Elephant and Castle Theatre in July 1890.
11/12
12/12
© Dave McKean
© Dave McKean
If the library's Terror and Wonder exhibition has got you in the mood to have your spine chilled, this is the event for you: guest readers including stand-up comedian Stewart Lee, author Audrey Niffenegger and The League of Gentlemen's Reece Shearsmith will introduce you to mysterious happenings in haunted places.