Africa
Wed Feb 6, 9-10pm, BBC1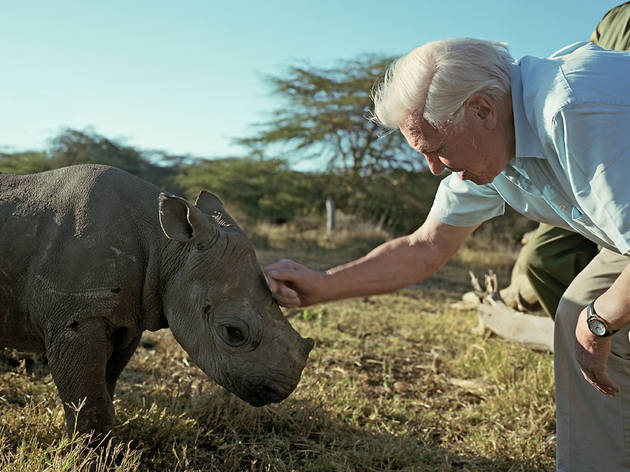 Series one, episode six
The flora and fauna of Africa has experienced more change in the last 40 years than in the previous two million. Sometimes, change is good but in this instance, you probably don't need us – or even David Attenborough – to tell you that deforestation, rampant climate change and poaching are accelerating and potentially devastating threats to many of the mind-boggling spectacles this series has offered.

Every effort is taken to mitigate what could be a concerted buzz-kill of a closing episode: we meet some Masai warriors who are defending a pride of lions and explore efforts to save turtles, gorillas, elephants and rhinos. But with whole eco-systems rather than single species in need of saving, this closing episode still feels like a downer, albeit an entirely justifiable one. After all, aren't we the ones letting this happen? As always, essential viewing.
Sponsored listing
Canto Corvino
This restaurant and bar tucked away down Artillery Lane, in Spitalfields, is from the guys behind the Manicomio restaurants. It's a big, chunky, industrial looking space with a long open kitchen and a walk-around bar that should both prove talking points.  The food menu is authentic Italian, but with more than a nod to the new. That means dishes such as swordfish cooked on a Josper grill and served with baby squid and panzanella, Old Spot pork belly with artichokes, onions and salsa verde, yellow fin tuna and tomato poke with charcoal oil, and burnt octopus with nduja sausage, potatoes and padron pepper.  A breakfast menu also features, as does a brunch menu offering morning cocktails such as a breakfast martini with strawberry marmalade, raspberry vodka, lemon juice and apple juice, and a bloody maria, with tequila, tomato juice and bloody mary mix. Twenty wines are available by the glass - all Italian.  
Venue says: "Kids eat free at brunch! Every Saturday 11am-4pm."
You might also like