Borgen
Sat Jan 26, 9-11pm, BBC4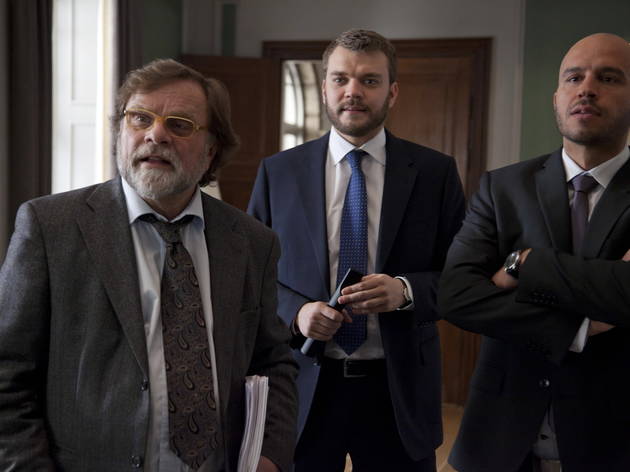 Series two, episodes seven and eight
This thematically connected two-parter has its clunky moments. An African leader arbitrarily moans about homosexuals, apparently because that's what people like him are supposed to do. Nyborg rallies the troops by exhorting them to 'show the world what a bunch of crazy Danes can do!'. But we're willing to forgive that, because tonight, 'Borgen' finally marries nuance, complexity and sheer excitement with a degree of conviction that takes it into the absolute upper echelons of TV drama. The battlegrounds are both international and domestic. Nyborg is trying to broker peace in an African civil war. Back at the ranch, Laura is viewing her mum's prolonged absence as an opportunity to chuck her happy pills down the drain. Kasper and Katrine are once again enjoying domestic bliss. But can their work possibly co-exist with their personal intimacy? And Bent and Amir are back in the inner circle; one under a health cloud, the other suspicious and aggrieved. At various points, everything is on the brink: relationships, jobs, vocations and even lives are up for grabs. We wouldn't dream of even hinting how things pan out. But trust us, this is supremely satisfying drama.
Sponsored listing
Jin Go Gae
There's a charming story behind this New Malden Korean – the restaurant takes its name from the place in Seoul where Jin Go Gae's original owner first met his wife. He made a promise to name his first restaurant after it, and it's here the promise was kept. His recipes and techniques are still prominent on a menu that goes big on Korean barbecue dishes. Expect, then, dishes such as marinated short beef rib, fresh squid marinated with sweet soya sauce, slivers of silver side beef and thinly sliced beef kalbi cooked over charcoal. Other menu items include various bulgogi, hotpots, a long list of an-joo (starters) and ban-chan (pickles). A short drinks list includes Hite Korean beer, soju and mae-whaju – a sweet pink plum wine popular in Korea. Keep an eye out for good-value lunch menus, and an array of set meals. 
Venue says: "Authentic charcoal Korean BBQ in New Malden."
You might also like