Boss
Thur Mar 28, 11pm-12.05am, More4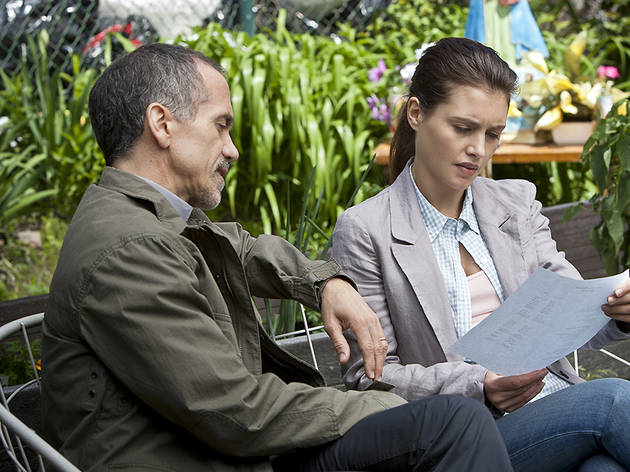 Series one, episode two
It's testament to the impact of this political drama that, while Tom Kane's degenerative brain disorder is a nice conceit, it doesn't feel all that essential to the plotting at this stage. Tonight, with the gubernatorial elections approaching, Kane's team shows a predictably remarkable aptitude for dirty tricks, throwing out some 'chump bait' to the media before swooping in with a dastardly smear of their own.

Elsewhere, Tom's daughter continues to baffle: is she a priest, a nurse, a junkie, a fraudster or even all four? Certainly, Meredith's attitude to her is as far from maternal as is possible to imagine. Already, it feels safe to bemoan the canning of this show after two seasons – the scenarios seethe with intrigue and Kelsey Grammer is superb as the power-dizzy bully agonisingly coming to terms with his dramatically waning faculties.
Sponsored listing
Gogi
This Korean bar and grill in Maida Vale certainly looks bang on trend - there's loads of bare brickwork, imposing chrome ducts and exposed filaments dangling over the bar. There's a contemporary feel to the food too, with classic Korean dishes often given a modern twist or two. Traditionalists shouldn't fret, though. Dishes such as kimchi, bossam, jap chae noodles and beef bulgogi all feature, as do various dolsot bibimbaps - stone pot dishes of mixed rice with an oyster sauce. Steak tartar - here seasoned with sesame sauce and served with sliced pear and egg yolk - is an example of the more imaginative side of the menu.   A short wine list keeps the focus on big-hitting old world regions, but bottles from Argentina and Chile feature too. Cocktails include a selection based on soju (the popular Korean spirit), while beers include Asahi and Hite - the latter from Korea. Keep an eye out for lunch deals, too.   
Venue says: "Spring has sprung in Little Venice, and we've got your perfect dinner after an afternoon of exploring 🌸☀️🍴"