Dancing on the Edge
Mon Feb 11, 9-10pm, BBC2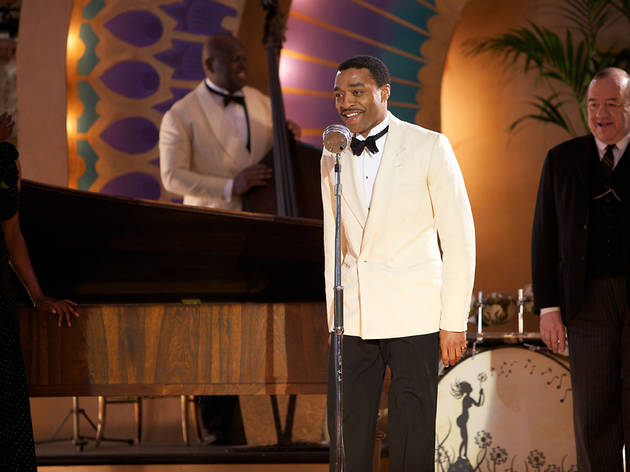 Series one, episode three
With Jessie in a coma after the shattering climax of last week's episode, bedside vigils and hasty, nervy alibis are the order of the day. John Goodman's Masterson is perhaps suspiciously quick to establish his whereabouts, whereas Louis, who was, after all, in the company of royalty at the time of the attack, is understandably perplexed to be assured he is not a suspect.

Tonight's a slowburner, with trouble at Stanley's magazine, controversy at the German embassy and the development of a couple of rather sweet love affairs holding sway. But do prepare yourself for another late shock. The pace feels more relaxed this week, but Stephen Poliakoff continues to make his points about race and power with great aplomb while the fine ensemble cast have a ball.
Sponsored listing
Opera Tavern
Despite growing competition, the Opera Tavern remains one of Covent Garden's best dining options and among London's top tapas restaurants. Formerly a pub, it's split into a slightly charmless upstairs restaurant and a cosy, mirror-backed bar at street level. The latter has been stylishly updated with chocolate leather bar stools, copper spotlights and an open grill; the main kitchen is in the beer cellar. The Spanish-Italian menu is kept fresh with regular specials. The signature burger of juicy ibérico pork and foie gras remains deservedly popular, though more inventive combinations better showcase the kitchen's delicate touch and careful sourcing of ingredients. Char-coated venison was enlivened by jerusalem artichoke, pickled walnuts and truffle, while the natural sweetness of scallops (served in the shell) was balanced by a feather-light pea, fennel and mint purée. Watch out, though: portions are dainty and it's easy to rack up a hefty bill. The Spanish and Italian wine list is well curated; smooth and nutty manzanilla pasada is the ideal aperitif for sherry sceptics. Little touches such as allowing diners a taste before committing to a glass exemplify the sophisticated, amiable service. Opera Tavern is part of the Salt Yard Group, along with Dehesa in Soho and Salt Yard in Fitzrovia.  
Venue says: "Heading to the theatre in Covent Garden this month? Our tapas menu of small plates is perfect for a quick pre-theatre or post-theatre meal!"