Natural World: Flight of the Rhino
Sat Feb 16, 8.30-9.30pm, BBC2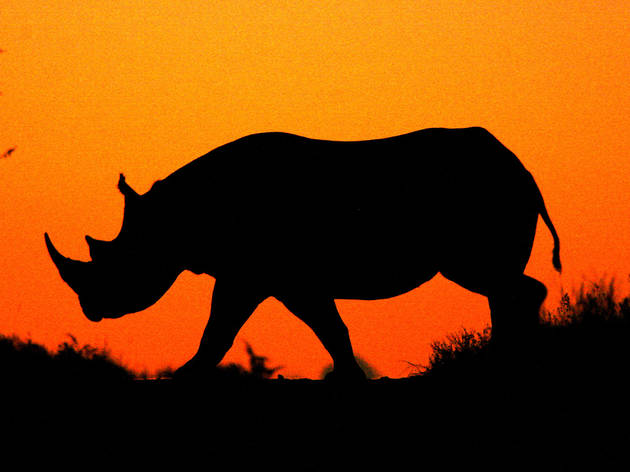 If Disney's 1995 Vietnam War comedy 'Operation Dumbo Drop' taught us anything, it's that war, politics and animal welfare do not make for comfortable bedfellows. So it goes in the national parks of South Africa, where the black rhino is currently being hunted to extinction for its fabled horn, prized in Asia for medically unproven medicinal powers. With the game wardens almost powerless to police the huge area of the park, the only answer seems to consist of airlifting these angry giants to new, secret locations. This is, as Ray Liotta and Danny Glover found out back in '95, a tricky old business.

Sean Bean narrates the relocation of these high-flying ungulates at an often glutinous pace, while the slo-mo aerial shots could have been plucked from an art movie – the Coen brothers remake of 'Apocalypse Now', perhaps. Both serve to make the whole enterprise feel a little abstract, when the plight of these animals is anything but. A few more facts and figures might have pushed home the peril, but as it stands, this generally watchable doc doesn't have the urgency it warrants.
Sponsored listing
Le Bar
If the name wasn't hint enough, this bar champions all things French. From the 200+ French wines to the frapas (that's French tapas) to the European soundtrack. Situated in an annexe of Club Gascon, Le Bar is a long, narrow, intimate venue. Brown leather egg chairs line up along the bar and tables, where diners can enjoy a menu inspired by ingredients from the Gascony region, including mussels, duck heart persillade and snails with crushed potatoes.   
Venue says: "Cocktail and frapas plate - £12.50. Happy hour - two-for-one on selected cocktails daily 4.30-6.30pm. Daily-changing plat du jour - £8.50"